PHUKET FINE DINING: Beat the rush to Brush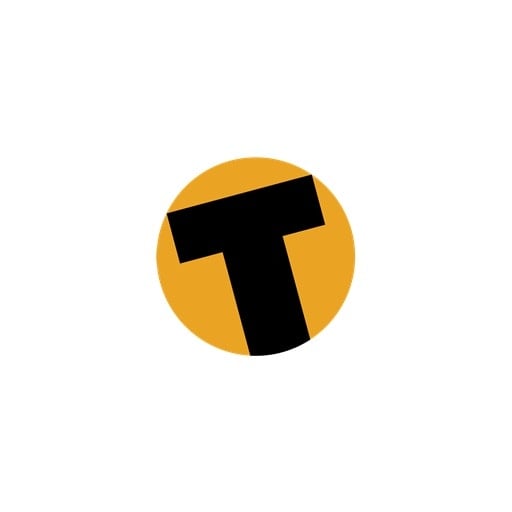 PHUKET: Kalim Bay has developed into Phuket's fine dining epicenter, where the island's trendiest restaurants stretch from Baan Rim Pa to IndoChine, and include the White Box, Acqua and Lim's – and now the stylish new five-star bistro Brush Restaurant & Lounge.
Brush is the creation of Australian sculptor John Underwood, whose studio also created the award-winning interiors at Phuket's Indigo Pearl Resort.
He has transformed what was the Chinese-themed Hung Fat's restaurant into an elegant and chic bistro that offers international tapas and cocktails that may quickly become the most exciting on Phuket's diverse culinary scene.
Creating the cuisine is Martin Bower – a British celebrity chef who travels the world presenting contemporary pieces of food as art.
Martin graduated from Stratford College's culinary program in London and has been directing kitchen operations at various hotels and resorts in the United Kingdom and Australia.
"I want to travel and learn about world cuisine. Using my basic talents with Mediterranean flavors, I'm excited about presenting a menu which adds the tastes of the Orient," says Martin.
The menu at Brush has a strong focus on tasty tapas, all priced at around 250 baht. The Dreaming Crab Roll consists of soft shell crab cooked in tempura batter, rolled into a sushi shape, and coated with bright orange Japanese caviar. It is served with pickled ginger, soy sauce and wasabi.
Another tasty tapas item is Lemon and Black Pepper Calamari alongside marinated grilled red snapper served with bell pepper aioli.
"We invited some of the region's top Japanese and Indian chefs to our kitchen to train our staff in creating the savory subtleties in our tapas," explains Martin. "Our menu is meant to entice guests who want the variety of flavors found in Southeast Asia."
In addition, Brush has contracted the services of DJ Kensho ("DJK") as resident spin-master for the restaurant. His mix of funk, chill and ambient sounds have proved very popular in the Phuket and London club scenes.
John Underwood has transformed the former dark red and black of Hung Fat's into a light and airy space that is original and beautiful, similar to his other projects in the region.
"My intention is for Brush to be a center of all kinds of art. Foremost is food art, but we plan to constantly change the interiors as part of the excitement of a space that offers art with cuisine.
"We will host all kinds of art events at Brush, starting with textiles.
"Later this month, we will present the fashion designs of Cassandra Harper, whose label Island Bliss represents the ultimate in leisure elegance," says Martin.
John designed and built the interiors of Brush at his Underwood Art Factory on the Bypass Road, displaying his talents at fabricating decorative furnishings using recycled materials.
He is one of South Thailand's leading exponents of environmental art and plans to use Brush as a venue to demonstrate that style doesn't always need to be expensive.
The menu at Brush also features imported beef from Australia and fresh grilled seafood served with a tasty selection of vegetables and sauces.
Chef Martin also offers Braised Ox Cheek in a red wine reduction, a Rack of Lamb; and a tasty Asparagus and Green Pea Risotto with roquette and parmesan emulsion.
Try their signature Chili Mangkong (scorpion in Thai) cocktail and a memorable dessert such as a chocolate fondant or coconut panna cotta.
This restaurant has got it all: remarkable food, great music and a unique setting. For more information, call 076-340348. Or, for our overseas readers: cedric@brushphuket.com.
— Bruce Stanley
5,000 Buriram citizens register for medical marijuana possession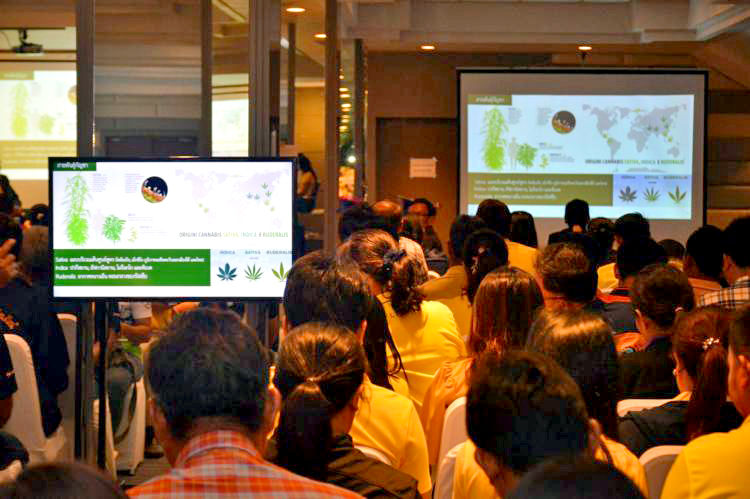 by Tanakorn Sangiam
The 90 day registration period for persons in possession of marijuana, without facing prosecution, end this Tuesday, May 21. 5,000+ persons in Buriram, north-east Thailand, have already registered their possession during this period. A community seminar on marijuana planting and management also took place yesterday to prepare Buriram province as a key manufacturer of medical marijuana.
About 250 people comprising of public health officials, agricultural officials, and community enterprises today joined a seminar on marijuana planting and management for medical usage. The seminar was aimed for participants to further distribute the knowledge on systematic medical marijuana planting and manufacturing management to help promote income distribution in local communities, specifically some 3,000 community enterprises in 23 districts in Buriram province.
These community enterprises will then be evaluated for their preparedness, and will be determined by the Food and Drugs Administration whether Buriram province is ready to become a key medical marijuana manufacturer of the country.
Talking about the end of the moratorium for persons in possession of marijuana, Buriram Provincial Public Health Official Withit Saruesadeechaikul said some 5,000 persons had so far registered as possessors – 2,000 villagers in the Buriram province and 20% of registered possessors being cancer patients.
SOURCE: National News Bureau of Thailand
Twitter and Facebook work to block anti-vax misinformation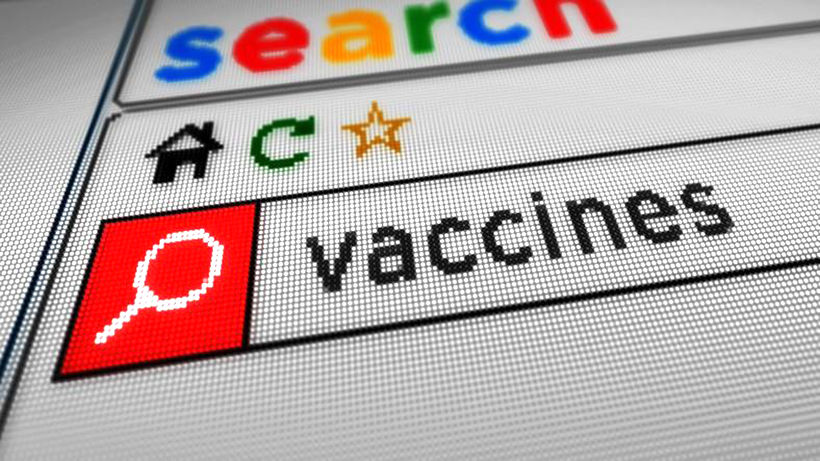 If you search for the word 'vaccines' in Twitter, the first thing you see from today is a post from the US Department of Health and Human Services pointing you to reliable health information instead of misinformation from the anti-vax adherents.
Twitter says it now has a new tool in 'search' prompting users to head to vaccines.org, which is run by informed officials and health professionals. Social media companies like Facebook and Twitter are facing intense pressure from lawmakers to remove anti-vaccination propaganda from their platforms. The push-back is coming from officials and netizens.
The tool shows up on Android, iOS, Twitter's mobile site, and on the newly designed desktop site in the US, Canada, the United Kingdom, Brazil, and Korea – more countries soon.
Twitter has used a similar tool that prompts users who search for terms related to suicide to contact a hotline for help. According to the blog post, Twitter intends to extend this tool to other health-related search terms in the future.
Last week, it was announced that Instagram would hide search results for anti-vax hashtags on its platform, effectively blocking any associated content. Two months ago Facebook announced it would also work to curb vaccine misinformation.
Thai Airways' profits dive 83% year-on-year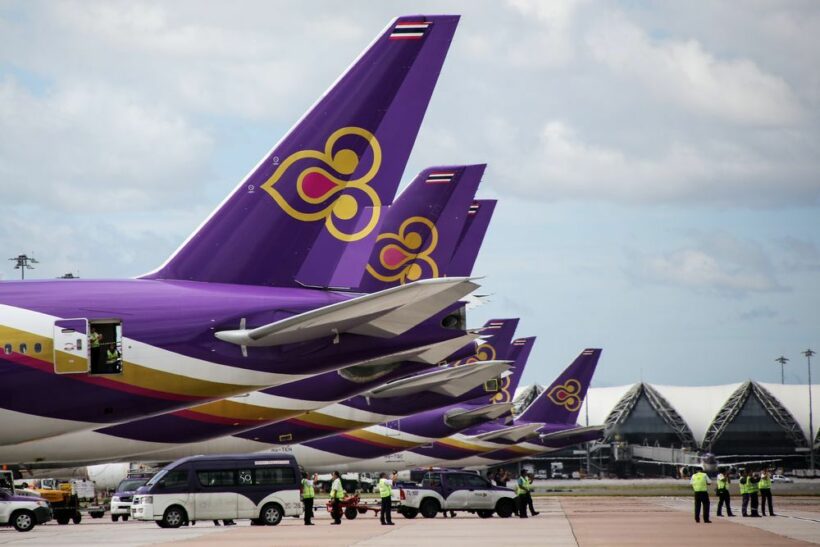 Thai Airways has had an 83% dive in profits for the first quarter of 2019. The Q1 balance sheet came out yesterday.
The airline's management is blaming the high baht, the ongoing US-China trade wars and the closure of Pakastani airspace (forcing rerouting of its Eurpean flights), for the drop.
• Net profit of 456 million baht, down from a 2.7 billion baht profit in the first three months of last year
• Revenue of 49.7 billion baht, down 6.9% on the same period last year
The Thai Airways President Sumeth Damrongchaitham is laying the blame at the strong appreciation of the baht against major currencies saying it makes it impossible for the airline to raise air ticket prices.
Quoted in the Bangkok Post, he said… "Although the baht's appreciation helped lower some expenses, including loan payments and lease payments for aircraft and engines, this benefit remains minimal."
He also cited the ongoing trade spat between the US and China taking a toll on the airline's cargo business, which saw earnings drop 12.9%.
In February, following Pakistani border stoushes with India, Thai Airways aircraft needed to make detours for their European traffic, which pushed up fuel costs, according to Mr Sumeth.
The airline plans to sell products on its website and mobile app in September to increase revenue.