Profile: Building high-end healthcare from grass roots beginnings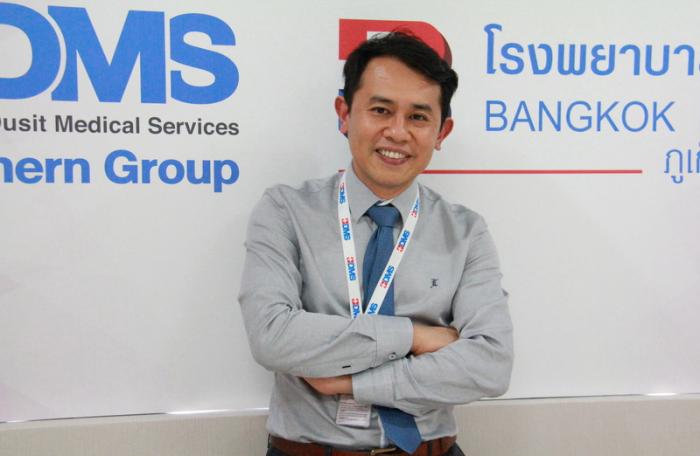 PHUKET: Dr Somrit Jantarapratin (MD, MBA) recently took on a new role as director of Bangkok Hospital Phuket. One might expect a position of such prestige to require extensive study and experience from foreign medical institutions, but this is not the case with Dr Somrit, who is an example of the world-class advancements that Thailand's grass-roots medical institutions can help doctors achieve.
Dr Somrit grew up in Songkhla and studied medicine at Prince of Songkhla University (PSU). He undertook postgraduate training at Songklanagarind Hospital, then studied for two years at Chulalongkorn University to specialize in pediatric cardiology.
Dr Somrit's arrival in Phuket comes after a five-year stint as director of Bangkok Hospital Hat Yai, which works closely with the medical training facilities and professionals at PSU.
Dr Somrit aims to oversee developments that will firmly establish the hospital as an international hub of medical innovation, making the entire facility a 'center of excellence' recognized worldwide.
Bangkok Hospital Phuket on Yaowarat Road in Phuket Town opened in 1995 and now boasts 24 medical 'centers of excellence', including the Heart Center, Bone & Joint Center and Oncology Center, each staffed with medical professionals in those specific fields.
Recent additions to the hospital's centers of excellence include the Colorectal Disease Institute, the Neurology Science Center, the Brain Health Institute, the Spine Center and a new Sports Med facility.
More recently, the hospital has developed satellite medical facilities, each specializing in a specific area of practices and treatments, allowing the original Bangkok Hospital Phuket to return to its roots as a community hospital.
This is something Dr Somrit is keen to oversee, making the hospital's facilities and services more accessible to the local community.
The point is not necessarily to make the services cheaper, but more efficient for 'optimum outcome', so that patients are spending less time convalescing and therefore saving on medical bills in the long run.
Dr Somrit is at the heart of Thailand's own home-grown developments in keyhole cardiac and colonoscopic surgical procedures, which allows patients to return home very soon after an operation.
Dr Somrit's vision is to build alliances with other medical institutions rather than being in competition with them. An online patient portal is one of the advancements in patient care that Dr Somrit plans to develop over the next few years.
The portal will give patients and doctors anywhere easy access to medical records. It is part of the 'constant care' mantra adopted by Dr Somrit that helps patients keep tabs on their own health and the advice they need.
When asked what are the most pressing health problems in today's society, Dr Somrit listed lack of sleep, stress and diet (too much sugar) as the three most significant factors that are detrimental to good health.
Dr Somrit aims to see patients getting good medical advice so that they can take their own preventative measures before the need for surgery or other treatments arises.
Promoting prevention of disease with regular clinics for locals is another way that patients can stay healthy and save on the costs involved with complex treatments needed for conditions left undiagnosed and untreated.
— Nick Davies
Keep in contact with The Thaiger by following our
Facebook page
.
HRH Princess Chulabhorn released from hospital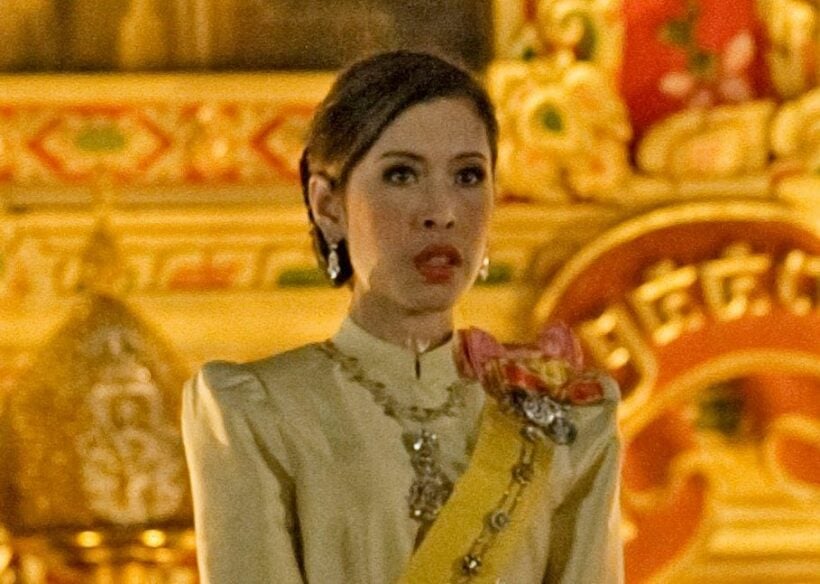 Her Royal Highness Princess Chulabhorn was discharged from Chulalongkorn Hospital yesterday after successful surgery, according to the Bureau of the Royal Household. The Princess entered hospital on June 15 after she developed numbness in the fingertips of her right hand.
Doctors found the numbness was caused by a membrane compressing the nerve below her elbow, and recommended surgery, which was conducted the following day. A statement from the Royal Household Bureau said there were no complications and the Princess's condition steadily improved until she could perform her duties as normal.
HRH Princess Chulabhorn was hospitalised in March of last year for cataract surgery and treatment of back pain.
SOURCE: Thai PBS World
Keep in contact with The Thaiger by following our
Facebook page
.
Prosecutors say it's police's duty to find wanted Red Bull heir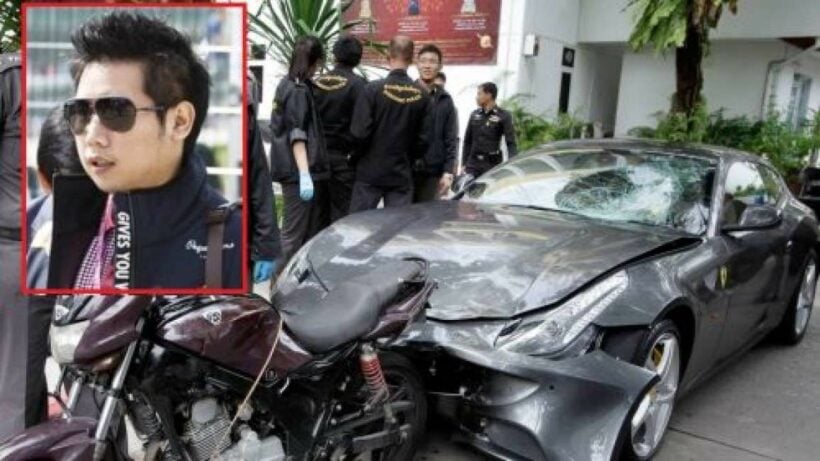 Prosecutors have reminded Thailand's constabulary that it's the their responsibility to speed up finding and arresting Red Bull heir Vorayuth "Boss" Yoovidhya, who is wanted in a high-profile 2012 hit-and-run case, before the case expires. He fled to an unknown destination on a private plane 2 days before he was due to face charges. There had been a series of delays and miss-steps by Thai police, either by design or incompetence, leading up to Vorauth's disappearance. Vorayuth managed to delay court hearings 7 times.
A spokesman for the Office of the Attorney-General says they cannot extradite the suspect until police determine which country he's living in.
35 year old Vorayuth, who has been spotted at sporting events and elsewhere abroad, is accused of being behind the wheel when his Ferrari hit and killed a motorcycle policeman on Bangkok's Sukhumvit Road on September 3, 2012. Police have 7 years left to find Vorayuth before the statute of limitations for the most serious charge, reckless driving causing death, expires. A speeding charge was dropped when the 1 year statute of limitations expired in 2013, and a second charge, failing to stop and help a crash victim, expired in 2017.
"Don't forget that the extradition is possible only while the statute of limitations for this charge still is valid. And it's the police's responsibility to first locate him."
When Vorayuth's country of residence is discovered, the OAG will find out if that country has a criminal extradition pact with Thailand. If not, a diplomatic approach will be adopted instead, according to the spokesman.
Previously, an investigation by the National Anti-Corruption Commission found that there had been an effort to exempt Vorayuth from prosecution on charges of drug abuse and speeding, by officers at Bangkok's Thong Lor police station.
It was not until April 27, 2017 that prosecutors finally charged him with reckless driving causing death and failing to help a crash victim.
in 2018, the Interpol "Red Notice," (a worldwide request to find and arrest an individual pending extradition) for Vorayuth disappeared from the Interpol website. It was unclear when the notice went missing and why, but there was immediate speculation that powerful interests had intervened on Vorayuth's behalf.
Meanwhile, the media have been able to track him down, and photograph him, since he's been on the run, achieving something an entire police force has been unable to recreate.
SOURCE: Bangkok Post
Keep in contact with The Thaiger by following our
Facebook page
.
Stranded Russian and friends help monk build houses in Chiang Mai – VIDEO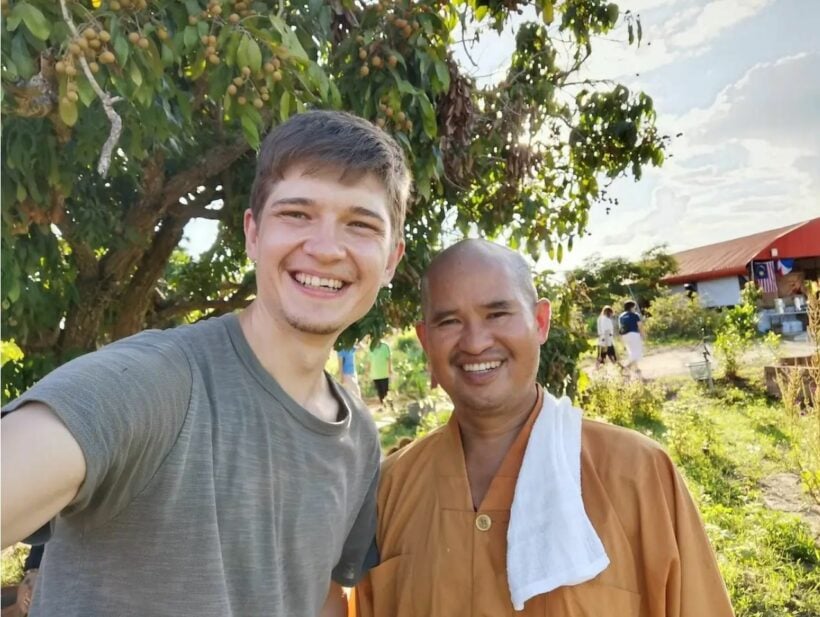 When Nikita Proshin left his home in Russia in January to travel for a year, he had no idea he would spend the last 5 months in Thailand. Although he ended up stranded in the Kingdom, through a work-exchange program, he's helping a Buddhist monk build houses. The 25 year old says he doesn't know what will happen next, but he plans to "go with the flow" to meet his 2020 goal of travelling a year without going home.
When the virus began spreading across the world, borders closed, flights were cancelled, and travel, for most people, was put on pause. While many travellers packed their bags and headed back home while they could, Proshin decided to continue his adventure, even if it meant staying in a single destination for months. He settled in Thailand, where he's recently moved into a monk's home to help him build houses.
Originally from Omsk, Russia, Proshin travelled to China 5 years ago where he discovered his passion for exploring.
"An average vacation, like 2 or 3 weeks long, is not enough for me. I wanted more."
Check out the video, it's very entertaining…
He lived in China for 4 years, eventually travelling back home. This year he made a New Year's resolution to travel for the entire year. He left with a few thousand dollars with a plan to journey across Asia and Europe.
As the coronavirus spread, countries began closing their borders. Proshin needed to choose a destination where he could stay and ride out the closures in safety. He initially planned to visit Vietnam, but because he was travelling from China, Vietnam wouldn't let him in. So he headed to Thailand at the beginning of February. He travelled around the country and eventually settled in a hostel in Chiang Mai.
"I made a promise to myself that I would travel the entire year, and I didn't want to break it."
While he had some savings, he was quickly running out of money staying at the hostel. A few new friends he'd made at the hostel heard about a work-exchange program outside the city. So they all packed their bags and moved into a local Buddhist monk's home.
Work exchanges are common for travellers because they offer a chance to learn about a region's culture through experience. In exchange for a room and food, the traveller offers work. In this case, Proshin and his friends would build homes.
Proshin says the monk, 'Pongmia', heard about the travellers' struggles getting flights home due to the coronavirus. Many were getting stuck in Thailand with no place to stay and dwindling budgets. Pongmia launched a work-exchange program to help. Currently, there are about 10 travellers living with the monk's family.
Every day starts before sunrise. On a rotating chore chart, Proshin makes breakfast several times a week with the monk's mother, and although they don't speak the same language, Proshin says they can still understand each other.
SOURCE: insider.com
Keep in contact with The Thaiger by following our
Facebook page
.