On time – cultural differences in being punctual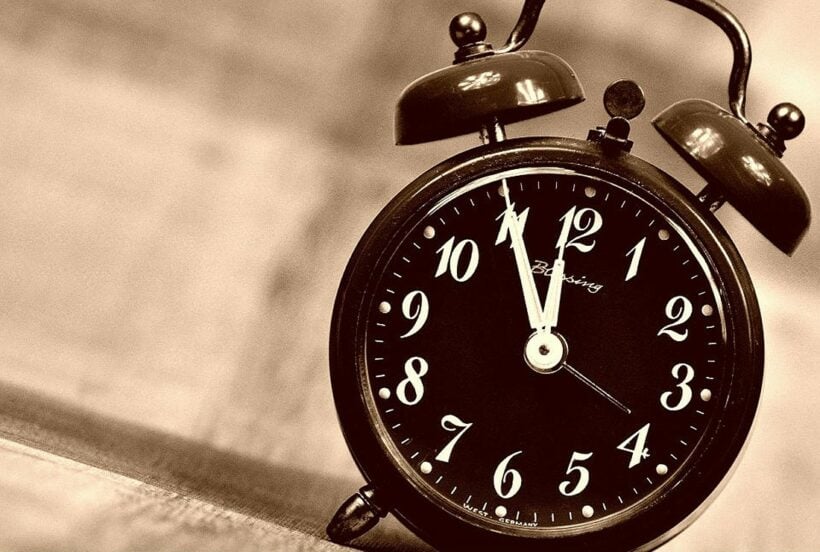 How late is late? Is being 5 minutes late, late? 10 minutes? An hour? Depending on where you live and a number of other cultural factors, the definition of being late can be quite different around the world.
In Japan your lateness can be measured in unites whilst in Thailand and parts of southern Europe you will get a solid 30 minutes lee-way before you're considered 'late'.
Free online gaming website Mr Gamez researched 15 different countries and found being late depended on where you live and the cultural nuances in each of those places.
They report that in places like Morocco and Mexico being on time would almost be considered rude and being very relaxed about arrival times is considered normal. Just don't try that in Japan or Germany where business contracts might be threatened where punctuality is an indicator of your reliability.
In Japan the trains arrive on time, always. Anything more than a minute is considered late. Railway managers have lost their jobs or been demanded to make national apologies for late arrival of trains.
It seems the easy access to accurate times, alarms on our smartphones, personal calendar warnings and increasingly busy lifestyles have done little to dampen some cultural attitudes to being late.
In South Korea being late is sign of disrespect. Next door in China they will usually give you up to 10 minutes grace without comment whilst in Malaysia Mr Gamez reports that if you say you'll be five minutes late, it usually means an hour, and being late is just an accepted part of Malaysian life that doesn't require an apology.
"In Nigeria if a meeting is scheduled at 1pm, that means the meeting will start any time between 1pm and 2pm. Similarly in Saudi Arabia time is not such an important commodity, with people frequently turning up half an hour late to meetings. Looking at your watch during an event is also considered to be discourteous", reports Mr Gamez.
"In Greece punctuality is not considered that important but foreigners are still expected to turn up on time for meetings. Socially you should be at least 30 minutes late".
Thais are generally infamous for their 'Thai time' – arrival at least an hour late is not considered uncommon and the 'farang' obsession with time is considered a bit OCD by most Thais. Then again you can usually set your clock accurately by timing the parade of Thai staff leaving the office spot on Noon to go to lunch each day, usually all together (Thais would never dine alone).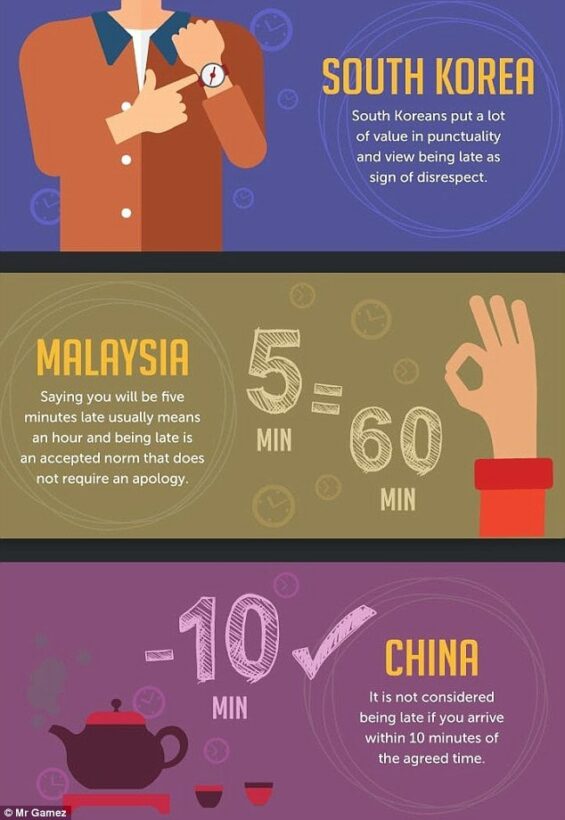 The report says that in Brazil there is a widespread tolerance for delays.
"It's considered impolite to arrive on time for a social occasion. But if you are a visitor to the country and have an important business meeting, it's probably best not to do as they do because, not being Brazilian, you haven't earned the right to be on anything other than what the locals call 'English time'.
You can read the original report HERE.


Are you considering a medical procedure abroad? With Thaiger Medical you can research hospitals and doctors, choose a destination in Thailand or abroad, and book an appointment today.
Thai Air Asia pulling the plug on its Chiang Rai-Singapore service?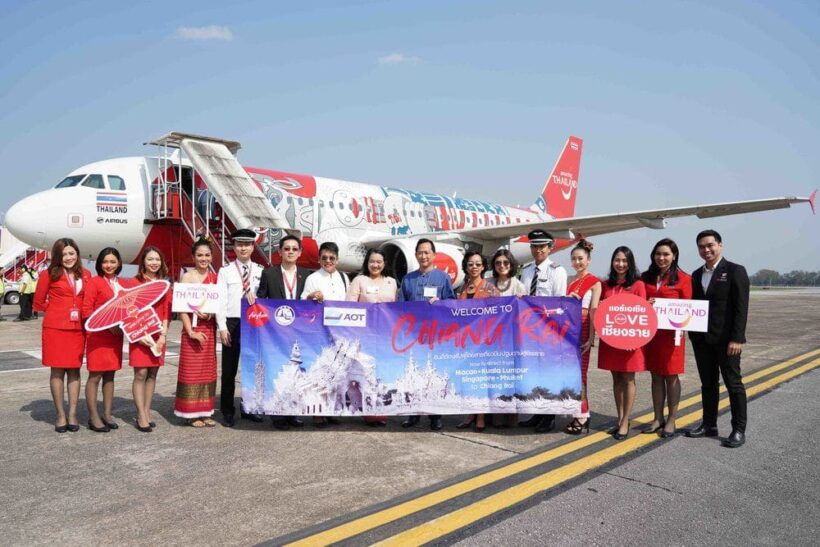 from ttrweekly.com
The Thai AirAsia's direct flight between Chiang Rai and Singapore is unlikely to survive. That's the outlook of travel website ttrweekly.com
Launched early 2019 with little fanfare, the new international route was one of four direct services that use Chiang Rai as a hub. The others were direct flights to Kuala Lumpur, Macau and Phuket.
So what's gone wrong? Apart from the 4,000-6,000 baht return fare compared with the connecting flight route through Bangkok (costing around 12,000 baht), you'll be in Singapore tucking into your first King Prawn at the Newton Food Centre while the others are still transiting in Bangkok.
The three weekly direct flights depart Chiang Rai on Tuesdays, Thursdays, Saturdays at 7am and arrive in Singapore by 11am. But the writer, Don Ross, is bemoaning the 50 to 60 passengers on board the 180 seat Airbus. He says he's taken the flight six times so far and ponders the low passenger load.
Don believes there is only a slim chance of this flight surviving. Checking the Air Asia website the direct flights disappears after October 29 on the booking page.
Don believes that one obvious reason for the failure of attracting full plane loads was the health-threatening smog that covered northern Thailand for two months earlier this year. And then it was the wet season. He also ponders AirAsia's over-reliance on its BIG Loyalty program and enthusiastic social media users to promote flights instead of spending on any local advertising.
Don has further analysis of the failure of the Chiang Rai-Singapore route this year to ignite passenger bookings. You can read his full story HERE.
Suvarnabhumi's 'fast track' scam exposed – AoT crackdown on Thailand's biggest airport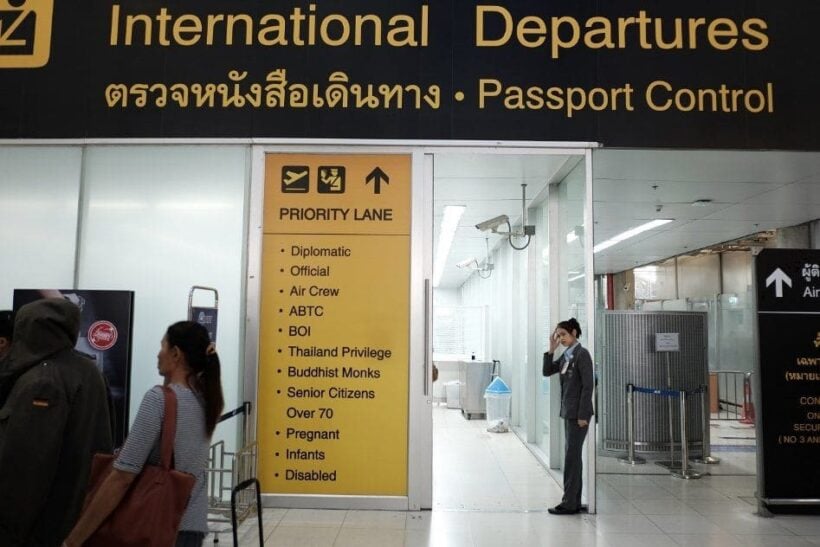 After allegations of massive fraud in the use of Thailand's largest airport's Premium Lanes at immigration, Airports of Thailand (AoT) are cracking down on the use of the so-called 'fast lanes' and the hawkers profiting from the reselling of the service.
Only first and business class passengers, plus passengers with special needs, will be permitted to use the Premium Lane services at Suvarnabhumi International Airport from July 1, according to Manager Online.
The story describes the system as a "major scam" and was netting alleged "airport mafia" amounts totalling millions of baht. The Fast track tickets were also being hawked online on a number of sites checked by The Thaiger today (below).
The so-called 'Fast Track' tickets, sold by Thai Immigration and handled by a company called VFS Global Group, were getting into the hands of tour groups and other people on-selling the tickets with huge mark-ups.
Airports of Thailand's Sutheerawat Suwannawat says that his personnel will be keeping an eye on the use of the Airport's Premium Lanes from July 1 saying that only first and business class passengers and other passengers with special needs will be able to access the fast track lanes from then on. It's also expected that expats on the Elite Visa program will still be able to access premium services at Immigration.
Tickets were being sold to unsuspecting passengers for upwards of 1,000 baht.
SOURCE: Manager Online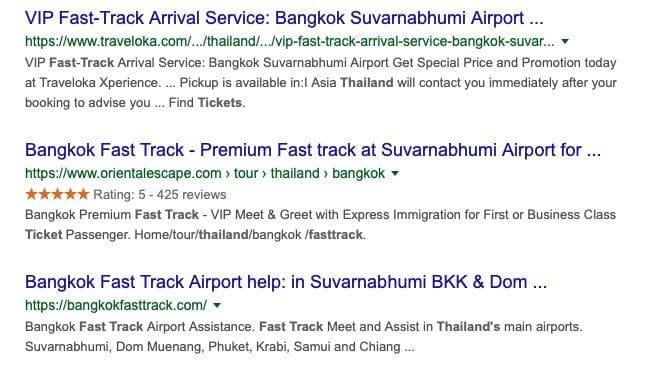 New 'no smoking law' is not banning smoking in homes – Thai health official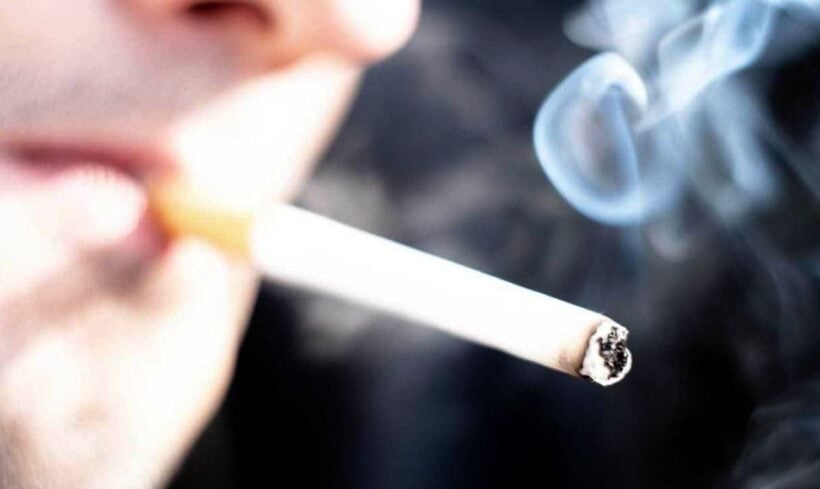 Health official Lertpanya Buranabanthit has been forced to clarify the situation about the so called 'ban' on smoking in Thai homes reported over the weekend. He has hit back at claims on social media that the new law is trying to stop people smoking in their own houses.
Read the story HERE.
Thai social media has made the story the top-trending topic over the weekend – some in favour, many not, and most misunderstanding the actual proposed new law.
Lertpanya, head of the Department of Women's Affairs and Family Development, explained that the law does not seek to ban smoking in people's homes. He said that the laws have simply been brought about to protect children and other vulnerable people from the negative health effects of second hand smoke inside homes where the smoker is inflicting their habit on other residents or family members.
The new law comes into effect in Thailand from August 20.
Many posters slammed the invasion on their civil liberties, others said the new law would be impossible to enforce, other thought it was a good idea to protect vulnerable people in homes from being exposed to other residents' smoke. Others scoffed at the idea that smoking around children was tantamount to 'child abuse', as mentioned by some health officials.
SOURCE: Sanook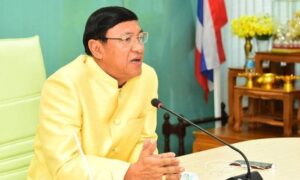 Lertpanya, head of the Department of Women's Affairs and Family Development