Ranong Visa Runs – a few things you should know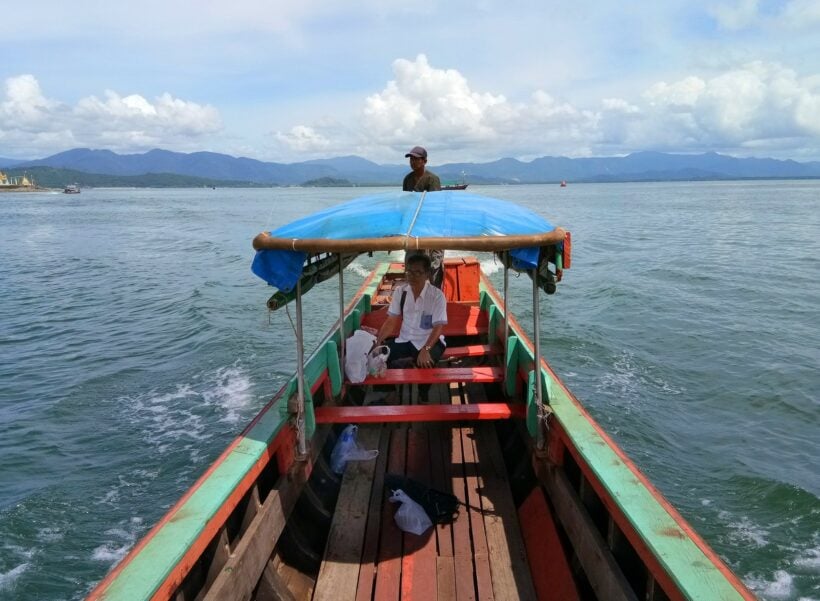 The situation for visa runs changes all the time. Check before embarking on your Ranong journey to see if you are eligible for a visa run at that destination.
From time to time we need to do those pesky visa runs. The nearest land border to Phuket is about a five hour drive north to the Thai fishing port of Ranong. Just a 30 minute long tail boat ride away is Myanmar, but more about that later.
There is a boring way to do the trip on an air-conditioned ferry with dirty windows or a more adventurous journey in a long tail boat. We felt adventurous.
Getting to Ranong from Phuket in the first place can be an epic journey, especially if you try and do the return trip and the visa run all in one day. You can do it commando-style in one of the many passenger vans that do packaged visa runs any day of the week. Honestly, you're taking your life in your own hands with some of the van drivers. We drove a private car and had many, many of these turbocharged grey monsters passing us, some of them racing each other – and full of tourists. The road is good but it's mostly twists and turns and only single lane in each direction.
(We should add that the drive is very scenic and the road conditions very good.)
We drove to Khao Lak, an easy two hours from our departure point of Kathu in Phuket. We stayed the first night in Khao Lak, did the run to Ranong on the second day, stayed in Khao Lak again for the second night and dawdled back to Phuket on the third day. A weekend away with a new visa stamp in the middle.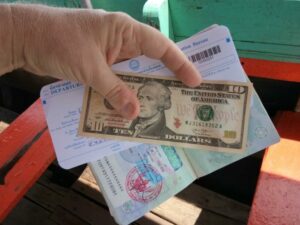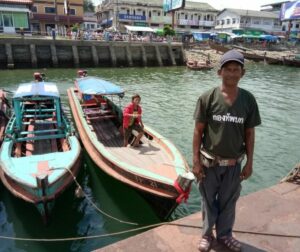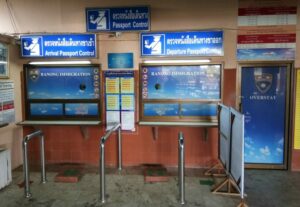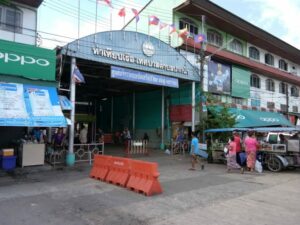 You'll need to take the following things along with you on your journey. Your passport, your work permit (if you have one), a signed photocopy of your passport and a crisp, unfolded US$10 bill. If it's not crisp and unfolded they will likely reject it when you get to the Myanmar passport office. Why they demand a crisp, pristine US$10 bill, and won't accept a slightly used one, remains a mystery. I wasn't going to test them on it.
You can buy a crisp US$10 bill at the port but you'll pay 500 baht for it when it's true value is around 340 baht. Don't expect that you'll be able to change your Baht for US$ on the way up – the money exchangers just don't seem to have them. Do it at a bank or money changer in Phuket before you go.
Finding the Passport Control port is a bit of a search. They're rebuilding the actual Immigration office building at the moment (August 2017) and some other new buildings next to the current passport office at the port. Looks like they're upgrading the whole place. And it needs it. The actual passport control area and take off point for your long tail boat trip is tucked in behind a PPT petrol station and 7/11 (there's also a toilet there, 5 Baht thanks, and squats only).
Waiting out the front of the entrance to the passport control area is any number of touts, motorcycle taxi drivers, thieves, scammers and other local thuggery. You will also get to enjoy the scent of rotting fish that pervades the entire precinct. Look like you know what you're doing, even if you don't, as all these touts will descend on you to devour their latest prey.
Khun Don was my 'point man' and dragged me here and there to sort out the process. If you don't have the US$10 bill, he'll get it for you. If you don't have the passport photocopy, he'll organise that too (10 Baht). He'll check if you have everything together then direct you to the right window. The passport check windows were designed for Munchkins or Ewoks, not 175 cm newsreaders. A series of questions will be barked at you so you need to dislodge a few vertebrae to lean down to bark back through the tiny window and then stand up to pose for a photo, strangely at eye level.
Then it's off to the boat as you say farewell to Thailand and hello Myanmar. The journey across takes 30 minutes.
The boats are the usual long tail boats which are unlikely to survive waves of more than a few inches. There is a cover so you're protected from the sun. There are a few stops as you head out into the bay, immigration stops as the boats are departing one country and heading to another. 30 minutes and a few photos later we arrive in Kawthaung.
If Myanmar was Star Wars, Kawthaung would be Mos Eisley.
"You will never find a more wretched hive of scum and villainy." Obi Wan Kenobi, Star Wars Episode IV.
(I am rather proud to have combined Star Wars into a story about visa runs in Thailand).
Krawthung is the most southern town in Myanmar and used to be called Victoria Point during British rule. Getting from your long tail boat to the Immigration Office is a walk of less than a hundred steps but not before you're offered all sorts of trinkets, accommodation, transport and girls. I politely declined the offers.
As a fishing port and local take-off point for Burmese and Thai I think it would be a rollicking ride any night of the week. One of the local hotels was called The Honey Bear. I figured you'd pay by the hour there (with apologies to the proprietors if I under-estimated their fine accommodations)
The stamp in the office, once you hand over your pristine, unfolded US$10 bill, takes a couple of minutes. And you're done.
Back to the boat.
I was in Myanmar a total of about four minutes.
The boats are met by 'boat boys', local Kawthaung youth who will hit you for 100 baht for them doing, well, nothing really. At least giving them 100 baht seems to shut them up as they scurry off to spend their bounty on hideous smelling local cigarettes.
And it's back to Thailand we go, passing back through the Immigration posts and then to the port where we left around an hour before. The boat trip cost 600 baht, including Khun Don's commission I figure. I've heard some people  negotiate the boat trip down to 400 baht but, hey, it's a cheap boat trip and quite pretty. But I wouldn't be heading out into open waters if it was windy. You'd either get very wet, or very drowned. All the boats have life jackets – a step forward.
Once off the boat, payments made, thanks offered to the skipper (he appreciated the 100 baht tip), we head back to passport control to re-enter Thailand.
Like any other time you re-enter Thailand you need to fill out the annoying blue and white Arrival/Departure cards.
And then time to hand your passport back to the waist-high window. A few stamps later and you've done your visa run.
COSTS:
• A tank of petrol
• Total of 10 hours driving (although we broke it up with the overnight stays in Khao Lak)
• 500 baht to 'buy' the pristine, unfolded $US 10 bill
• 10 Baht for the passport photocopy (photo page only)
• 600 Baht for the return long tail boat trip
• 80 Baht for the unrecognisable sandwich at 7/11 at the port
There are many professional visa run companies that combine all the above services with a roller-coaster trip up the windy road from Phuket. Not for the faint-hearted. If you are going to take the self-drive option, go with a friend so you can share the driving. The actual drive time was about 4.5 hours in each direction, taking it reasonably easy. There are quite a lot of roadworks between the top of Phuket and Khao Lak as they're widening the roads so you have two lanes in each direction. Completion looks another year away at least.
Bottomline – get your own pristine, unfolded US$10 bill before you go and remember your work permit – you WILL be asked for it.
As for Ranong, there's not a lot to see except an enormous waterfall or two. But the drive is very pretty.
Mission completed for another 90 days.
(We recommend you get advice from a qualified lawyer or the Immigration Office to ensure that you are able to complete a visa run in Ranong. I was told I could only do the run at Ranong twice and would have to do a flight out of the country next time.)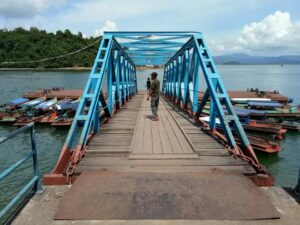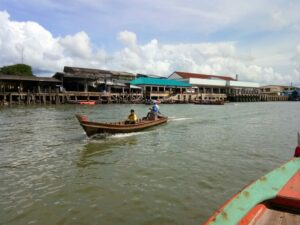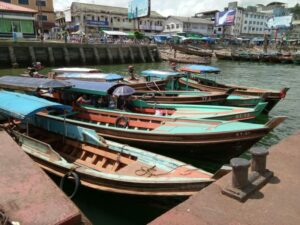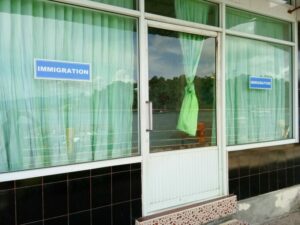 Looking to jettison some items before jetsetting away or chartering a yacht? Look no further than Thaiger Classifieds where you can find and post items, work, property and more for free. Be sure to check out YonderTours for things to do in Thailand and tours across the country.

Chinese and Indians to be offered visa free arrival for 15 days in Thailand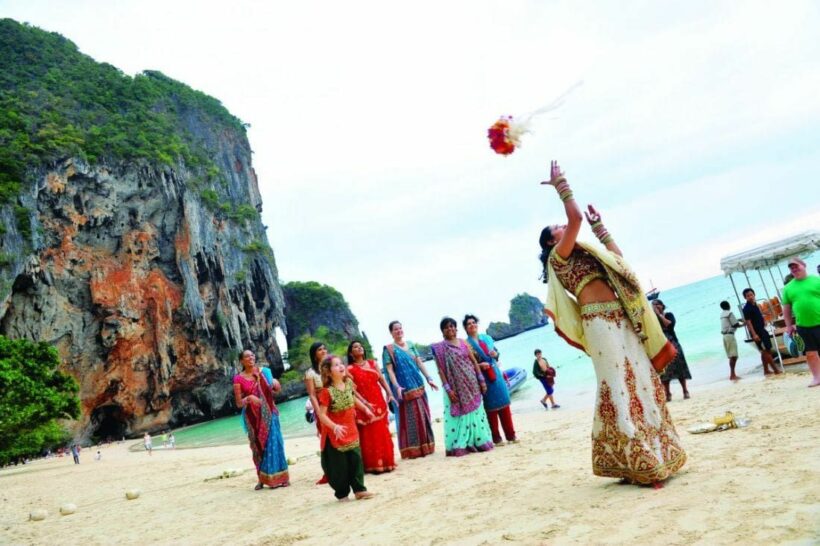 The Tourism and Sports Minister says he'll seek cabinet approval to offer visa exemptions to visitors from China and India for one year. Already Chinese tourists have a visa-on-arrival fees exemption. The current promotion is set to end on October 31 this year.
If the new visa exemption is approved by cabinet it will start on November 1 and run through to at least October 31, 2020.
The Tourism and Sports Minister Phiphat Ratchakitprakarn says the visa exemption will allow travel in Thailand for up to 15 days.
"Free visas is the ministry's must urgent stimulus policy, without which tourism arrival growth might not reach our target," the Minister told the Bangkok Post.
A slowing global economy and a strong Thai baht have put a small dent in the rise and rise of Thailand's 'teflon' tourist industry this year. But the arrival numbers have mostly recovered after a sluggish April and May this year.
The numbers show that 19.76 million tourists arrived in Thailand for the first half of 2019, a small increase of just 1.48% compared to H1, 2018. But Chinese tourists declined by 4.73% over the same period with the nationalities taking up the slack – including India – up 24% compared to the first half of 2018.
The minister says he is confident the visa exemption will help boost the number of travellers from India to reach some 3 million next year and help to encourage Chinese tourists back as well.
Vichit Prakobgosol, president of the Association of Thai Travel Agents says the visa exemption will bolster the number of inbound Indians and Chinese to Thailand and will be a significant boost in tough world economic conditions.
Phuket's lifeguards say goodbye to a champion of local beach safety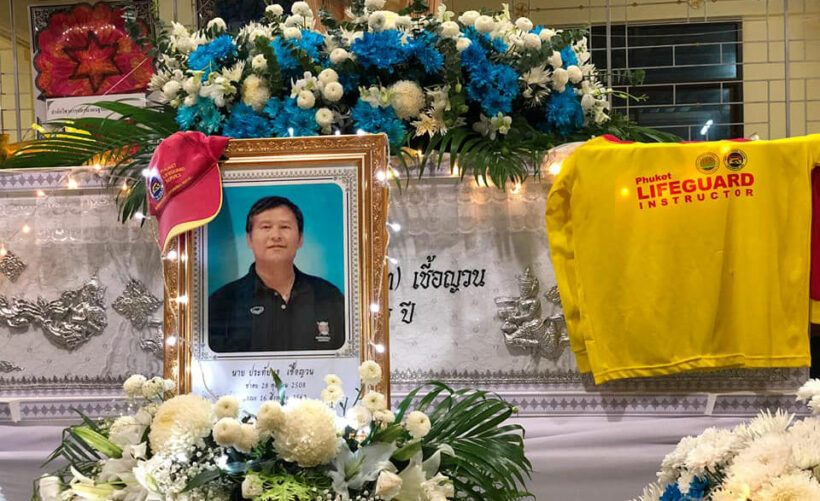 PHOTOS: Phuket Lifeguard Service
A commemoration ceremony has been held for Prathaiyuth Chuayuan, a local Phuketian who helped drive Phuket's first beach lifeguard services. He passed away on Friday morning after a heart attack.
He first experienced chest pains whilst delivering his daughter to school in Phuket Town on Friday morning, drove himself immediately to the Vachira Hospital nearby but succumbed to cardiac arrest around 9am.
He was 57 years old.
He worked with Australian lifesavers to help train local lifeguards and improve the skills of the Phuket's beach enthusiasts, and finally sought international accreditation for the growing body of competent Phuket lifeguards.
The Phuket Lifeguards Service, founded and run by Prathaiyuth and his wife Witanya, saved innumerable lives each year whilst battling Provincial Hall and local government for increased funding in annual contract negotiations.
Daren Jenner, a FOT (Friend of The Thaiger) and local safety officer for the International Surf Lifesaving Association, sent a message to us expressing his deepest condolences to Prathaiyuth's wife, family and friends.
"I had many good conversations with him over the years. He was a good-hearted man who did his best in difficult and changing circumstances. A very big loss for Phuket and the lifesaving community here. ISLA sends our deepest respect for his long commitment to ocean safety in SE Asia."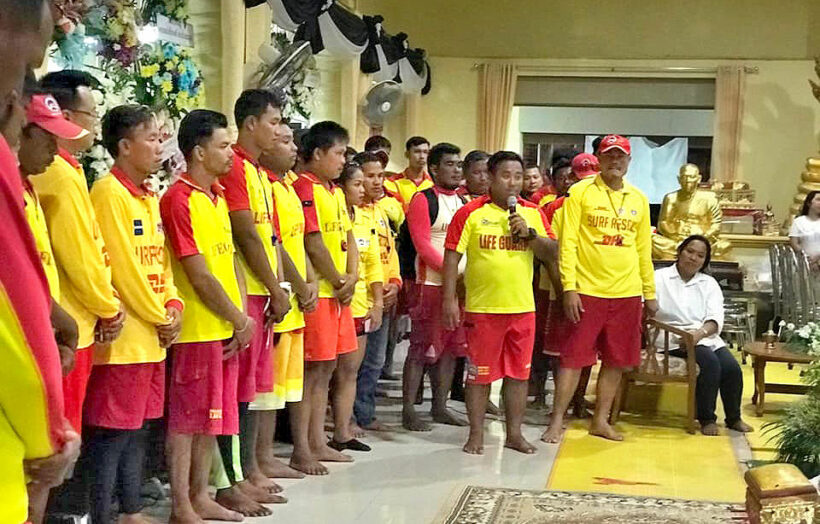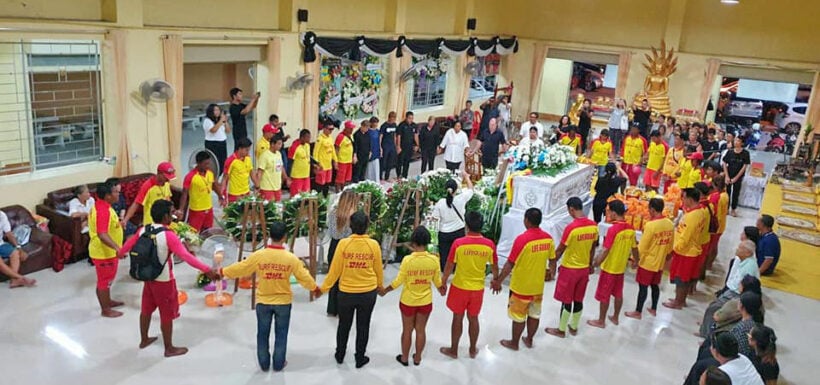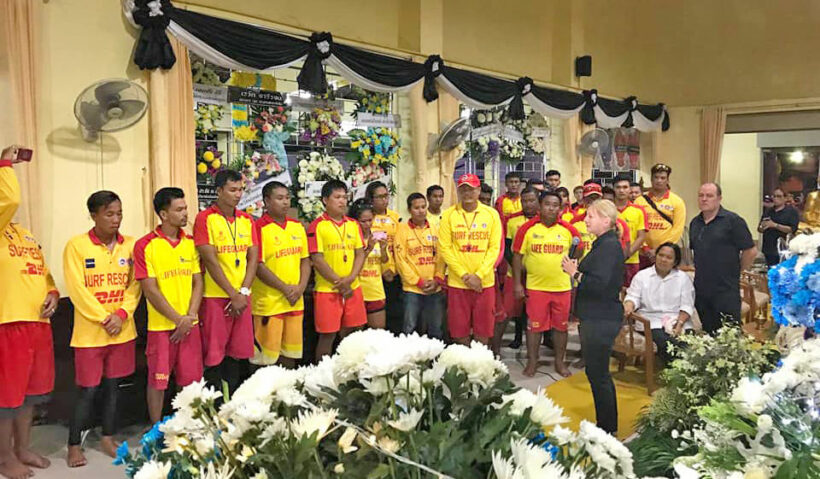 Bangkok to Hong Kong the world's second most popular flight, what's the most popular?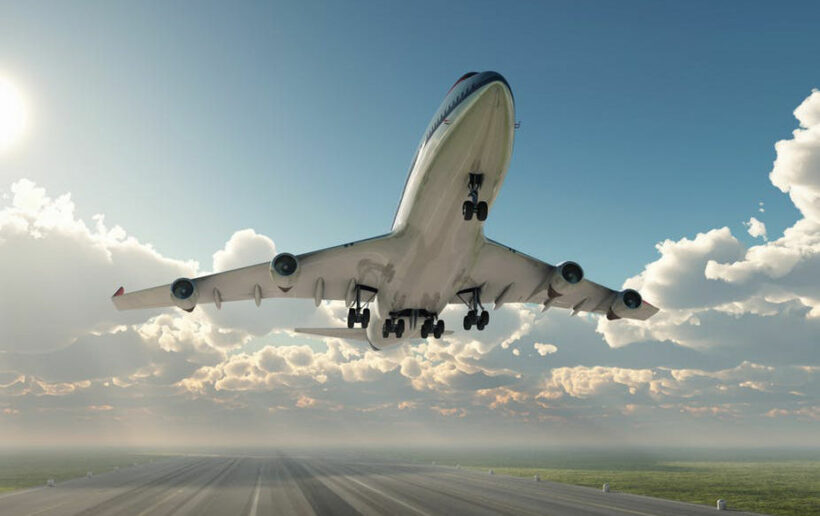 The world's top five flying routes are all in the Asia Pacific region, according to an International Air Transport Association (IATA) report. Aviation writers say the growth can be attributed to the addition of flights operated by low-cost carriers in the region.
Passenger traffic between Bangkok (Suvarnabhumi) and Hong Kong airport is Number Two on the list of the airports with the world's busiest air traffic. The trip between Hong Kong and Taipei Taoyuan, Taiwan, is the most popular route in the world carrying 5.4 million passengers per year.
Passenger traffic between Suvarnabhumi and Hong Kong reached 3.4 million in 2018, up 9% from 2017.
The report of IATA world airline traffic for 2018 also shows that airlines in the Asia Pacific carried the largest number of passengers in the world.
Global passenger traffic results for 2018 showed that demand rose by a healthy 6.5% compared to full-year 2017. Although this represented a slowdown compared to the 2017 annual growth of 8.0%, it was another year of above-trend growth. Full year 2018 capacity climbed 6.1%, and load factor edged up 0.3 percentage point to a record 81.9%, exceeding the previous high set in 2017.
"Airlines are connecting more people and places than ever before. The freedom to fly is more accessible than ever. And our world is a more prosperous place as a result," said Alexandre de Juniac, IATA director-general and CEO.
In terms of pure numbers of flights for 2018, here are the results. Eight out of ten of the routes are all in the Asia-Pacific.
Kuala Lumpur – Singapore: 30,187 flights
Hong Kong – Taipei: 28,447 flights
Jakarta – Singapore: 27,046 flights
Hong Kong – Shanghai: 20,678 flights
Jakarta – Kuala Lumpur: 19,741 flights
Seoul Incheon – Osaka: 19,711 flights
New York LaGuardia – Toronto: 17,038 flights
Hong Kong – Seoul Incheon: 15,770 flights
Bangkok – Singapore: 14,698 flights
Dubai – Kuwait: 14,581 flights
Bangkok – Hong Kong: 14,556 flights
Hong Kong – Beijing: 14,537 flights
New York JFK – London Heathrow: 14,195 flights
Tokyo Narita – Taipei: 13,902 flights
Dublin – London Heathrow: 13,855 flights
Osaka – Shanghai: 13,708 flights
Hong Kong – Singapore: 13,654 flights
Chicago O'Hare – Toronto: 13,503 flights
Seoul Incheon – Tokyo Narita: 13,517 flights
Osaka – Taipei: 13,325 flights