No monkeying around: coronavirus fears mean monkeys in the South are going hungry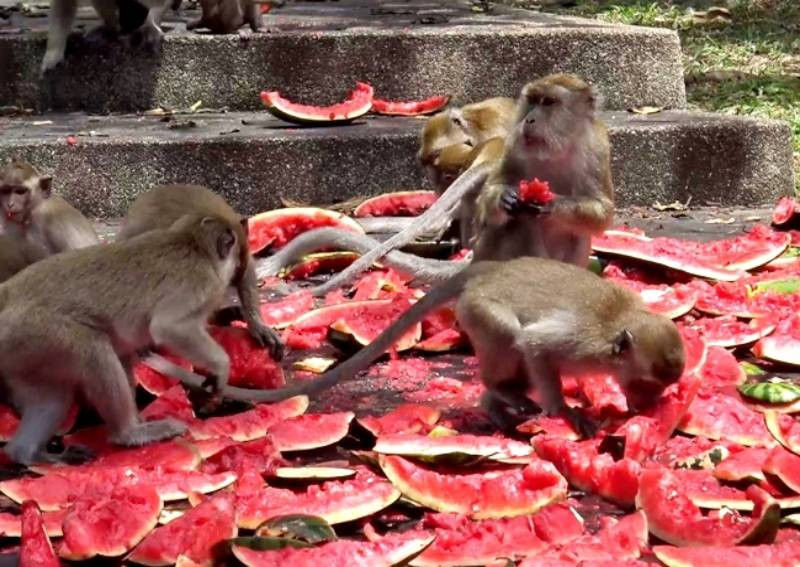 It's not only humans being affected by the COVID-19 coronavirus outbreak; monkeys in the southern province of Songkhla, usually dependent on food from tourists, are facing a shortage. Tourists from Singapore and Malaysia, normally abundant in Songkhla, are cancelling tours amid worries over the outbreak, resulting in far less daily food for the monkeys there.
Local fruit vendors, taking pity on the starving critters, have begun giving them watermelon and tomatoes. Thai tourists tend to give them corn.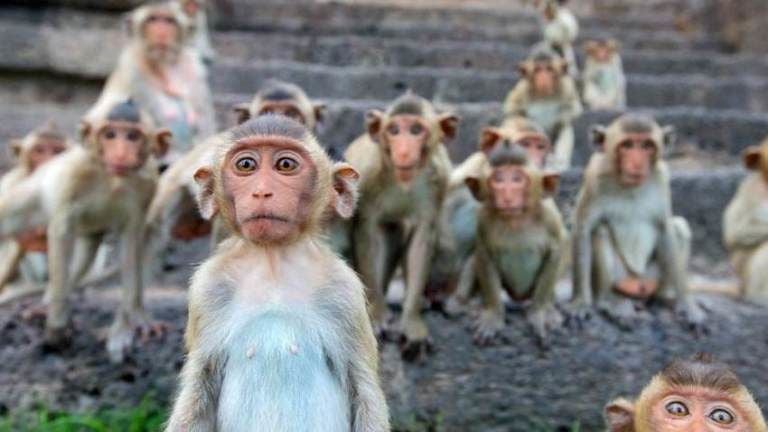 "Health is quite a sensitive topic, especially when we are facing the global spread of a deadly disease, which has a psychological impact on potential tourism."
According to Asia One, the locals have asked the Songkhla municipality to take care of the monkeys, as they are one of the most popular tourist attractions generating income for the province.
Thai tourism businesses are taking a beating from the effects of the virus. The Tourism Authority of Thailand (TAT) yesterday cut its estimate for 2020 international arrivals to 33 million, down 3 million from the latest target of 36 million, and 6-7 million short of the 2019 total of 39.8 million.
Domestic tourism is down as hoteliers experienced weaker demand, largely from meetings and seminars that have been cancelled as fears of the virus escalate.
SOURCE: Chiang Rai Times
Keep in contact with The Thaiger by following our
Facebook page
.
Aviation industry estimates that 25 million jobs are in peril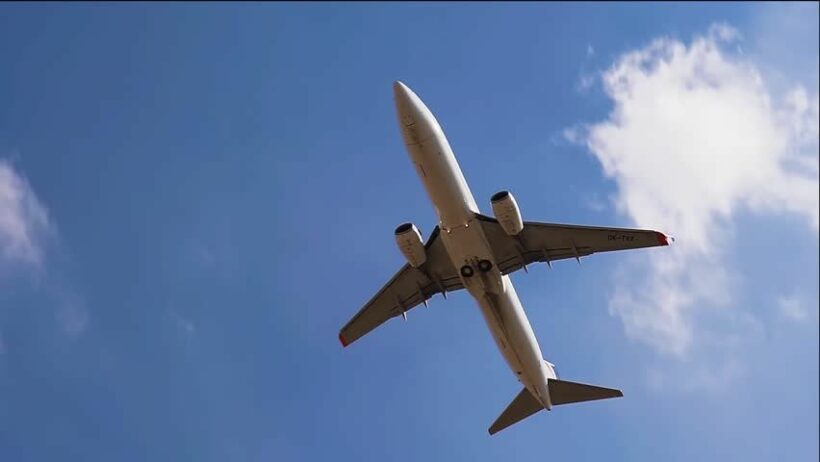 Amongst industries hit during the Covid-19 situation, the aviation industry has probably been hit harder than most with huge investments, millions of staff, complicated infrastructure, small margins and thousands of down-stream businesses. It will also take a lot longer to wind the whole aviation machine back up when things eventually settle down.
The International Air Transport Association estimates that some 25 million jobs are at risk due to the impact Covid-19 is having on the industry. It reports that the livelihoods of some 65.5 million people. dependent on the aviation industry, including sectors such as travel and tourism, are also at peril. Among these are 2.7 million airlines jobs.
In a bleak scenario, assuming travel restrictions could last for three months, the IATA report estimates that 25 million jobs in aviation and related sectors are endangered …
• 11.2 million jobs in Asia-Pacific
• 5.6 million jobs in Europe
• 2.9 million jobs in Latin America
• 2.0 million jobs in North America
• 2.0 million jobs in Africa
• 0.9 million jobs in the Middle East
Airlines could also expect to see full-year passenger revenues fall by US$252 billion, a whopping 44% drop for 2020, compared to 2019. It's also estimated that world airlines have burned through US$61 billion in cash during the past three months, limping along as countries close borders and airports shut down.
Airlines are now calling on governments for critical financial aid to help airlines to remain viable businesses. Clearly, whenever planes start taking to the sky again, there will be some brands missing who were unable to survive the financial impact of the industry collapse.
IATA is calling on governments to support local airlines with…
• Direct financial support
• Loans, loan guarantees and support for the corporate bond market
• Tax relief
Alongside vital financial relief, the industry will also need careful planning and coordination to ensure that airlines are ready when the pandemic is contained. It will be complicated. At the practical level airlines will need contingencies for licenses and certifications that have expired.
Planes, sitting gathering dust for months on end will need critical maintenance and testing before returning to service.
At the root of the industry's problems is that airlines have been such a vital part of the contagion's ability to spread. The popularity of plentiful, cheap, airfares, linking the world, has provided the perfect environment for the virus to spread. All those people waiting in queues, cooped up in a plane for hours creating the same air, sitting inches away from each other.
The industry will have to find a more predictable and efficient approach to managing travel restrictions which need to be lifted before we can get back to work. And there won't be a single day when the shutdown is magically lifted and all airlines leap back into the sky. It will be a lumpy lurch back into service as countries, one by one, start re-opening airports and borders.
These are just some of the major tasks that are ahead of us. And to be successful, industry and government must be aligned and working together," according to director general and CEO Alexandre de Juniac.
"We ended up with a mess of measures that we are still sorting out today. The 25 million people whose jobs are at risk by this crisis will depend on an efficient re-start of the industry."
Keep in contact with The Thaiger by following our
Facebook page
.
The post-Covid-19 era: Radical changes in Bangkok's property market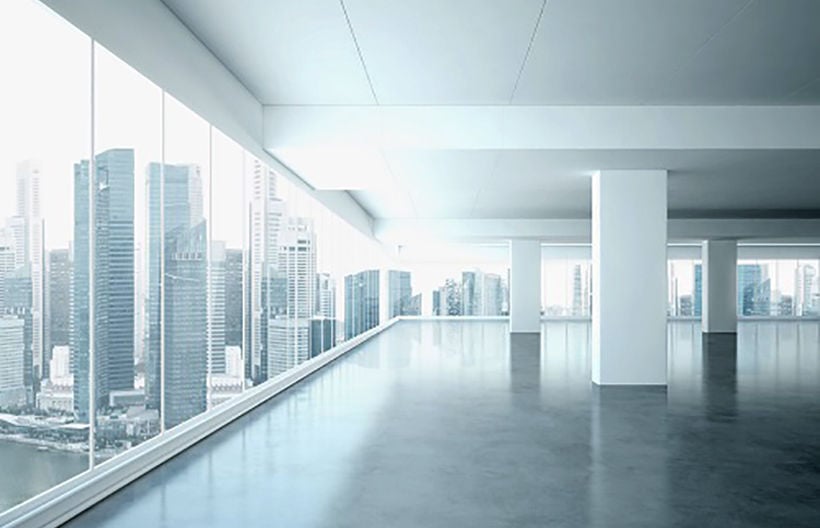 Property consultants CBRE have come up with their own evaluation of the current Bangkok office market, already getting pounded by regional trends and a high baht, now suffering another challenge – the Covid-19 coronavirus outbreak. They report that this situation will "create another split in our historical timeline – pre and post Covid-19" in Thailand.
"At present, people are talking about how a 100 year event like the Covid-19 global outbreak will affect Bangkok property," says CBRE property consultants.
"For many years now, companies have been exploring remote work or work-from-home strategies to either minimise costs or cope with the changes of Millennial behaviour during the pre-Covid-19 period. At this time, almost every company, even those who are underprepared, is being forced to undertake this new way of working without a choice," according to Ms. Roongrat Veeraparkkaroon, Head of Advisory & Transaction Services, CBRE Thailand.
Companies are experimenting a work-from-home policy and perceive an opportunity that it could work when applied to certain business functions and set the right balance between empowering and monitoring teams. This could mean that the future workplace will have a combination of agile workplaces which could be a permanent office as well as work-from-home, and co-working space.
The outbreak is acting as a catalyst that will give a company a clear view whether its remote working policy, which it has been considering, works. Once businesses realise what platform or infrastructure they are missing to support remote work, tech services companies will be one of the first beneficiaries after the storm has passed.
"Many organisations will be looking for satellite offices and cloud-based platforms as a Business Continuity Plan to ensure their businesses will not go dark if their headquarters could not be accessed. Co-working space will be one of the best choices in this case as the company can rent space on demand only when needed. However, in the post-Covid-19 world, co-working space operators will need solid measures to satisfy users that their space are safe and well-prepared."
CBRE found that while some hotels in Bangkok have decided to shut down during the lockdown period as occupancy rates were in a single-digit level, some organisations have been renting meeting or conference rooms within hotels for weeks to be their backup meeting space when needed.
"Agile workplace has been a hot topic in the pre-Covid-19 world, where collaboration and engagement are encouraged. Initially, agile workplace might sound like a high-risk option for companies at this time; however, as the name suggests, agile workplace or Activity Based Work areas can be easily reconfigured to support social distancing strategies and split teams within offices. Paperless office makes this transition even more seamless."
In a bigger picture, CBRE Research witnesses many office developments in Bangkok will be delayed as construction activities are halted or postponed as developers take a more defensive stance to assess the situation on a daily basis.
It is also possible that development plans will be revised to make projects more appealing in the Post-Covid-19 era with better property management system, air filtration (as PM2.5 still lingers in the Bangkok skyline) or a well-thought-out BCP to support the tenants.
"Agile and adaptive will be key words in the post-Covid-19 office market, not only to increase efficiency of a workplace but to prepare a business for any unforeseen changes that could occur in the future."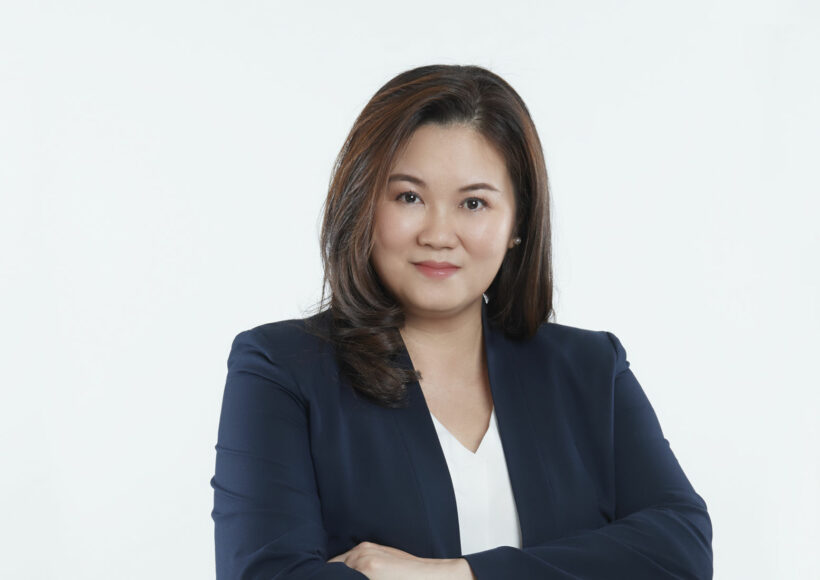 PHOTO: Ms. Roongrat Veeraparkkaroon, Head of Advisory & Transaction Services, CBRE Thailand – CBRE
Keep in contact with The Thaiger by following our
Facebook page
.
Thai authorities track down contacts of Covid-19 victim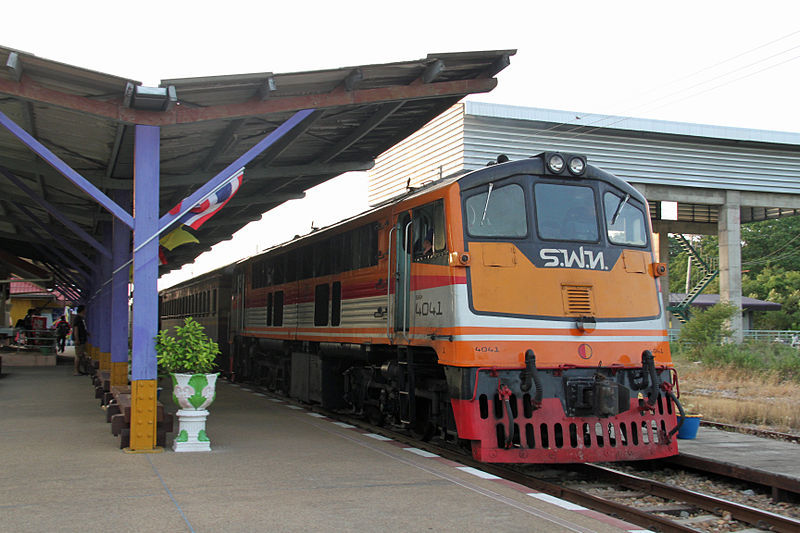 Yesterday a 57 year old man, named as 'Anan Soho', passed away due to the effects of the Coronavirus. Authorities are now trying to track down people who came in contact with the man. The man died travelling on a southbound train on Monday night.
A spokesperson from the Immigration Bureau says that Anan had returned to Thailand from Islamabad, Pakistan, on Flight TG350 at 5.50 am on Sunday along with 279 other passengers, who were mostly Thai students returning home."
"6 Immigration police have been identified as those who had potentially been in contact with Anan as they were involved in handling his immigration clearance documents upon his arrival at Suvarnabhumi airport," according tot he Bangkok Post.
"At least 13 of the students arriving on the same flight were found to have body temperatures exceeding 37.5C and were transferred to a hospital serving as a Covid-19 quarantine zone. Anan had travelled to Pakistan alone and passed a Covid-19 screening test at the immigration check counter upon return."
Kittiphong Kittikahchon, Suvarnabhumi deputy director of airport operations, says that the passenger had been walking with a limp and requested a wheelchair and spent a long time at the baggage claim area due to long queues.
"An airport worker pushing the wheelchair for him and the taxi driver who took him from the airport after baggage claim were located and have been tested for Covid-19."
The State Railway of Thailand director for train service operations, says that a male passenger, who happened to be at Bang Sue central station at the same time as Anan on Sunday morning, was caught on a security camera as the infected man appeared to cough on him.
"After the security footage was aired by the media, the man in the video contacted the SRT to say Anan did not cough on him. However, he now must quarantine himself in case of possible infection."
SOURCE: Bangkok Post
Keep in contact with The Thaiger by following our
Facebook page
.