Awaken life's potential at Santosa Detox & Wellness Center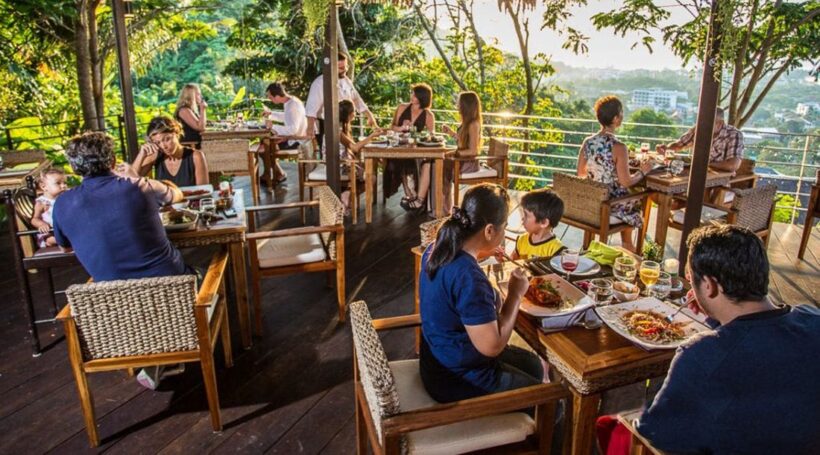 Located in the jungle-clad hills above Kata Beach on the Southwest Coast of Phuket, Santosa Detox & Wellness Center is a tropical retreat specialising in detox & wellness programs.
If you are looking for an authentic detox experience with a personal touch, Santosa is the best choice. The dedicated staff at Santosa work with guests at their own pace to discover where they are emotionally and physically as well as offering the best advice along the way.
A variety of comprehensive detox programs are available throughout the year at Santosa, each lasting anywhere from 3 to 21 days.



Detox programs include Full Fast, Juice Fast, Raw Food Fast and an Emotional Detox. The detox programs at Santosa are tailored to each imdividual guest and include cleansing drinks, detox supplements, colon cleansing and the choice to participate in the center's daily activities according to energy levels.
Each day, guests participating in detox programs will be given the support needed through a morning group meeting. Post-Program support and an on-going nutrition plan are also available. Other offerings at Santosa focus on wellness and include a Healthy Eating Program, Active Cleanse Program and a Yoga & SPA Retreat.
Interested in pampering yourself just for the day? Santosa is open to the general public and is the perfect place to explore what turning over a new leaf to a healthier lifestyle really means. The One Day Detox, One Day Relax and Spring Clean programs showcase a teaser of what a full detox experience at Santosa is really like. Guests will be able to join one of the centre's fitness classes, enjoy a massage treatment, take the plunge in an ice bath, spend time in the sauna and also try a colema treatment. The one day programs are a great snapshot into the work we do at Santosa.

If you are feeling hungry and looking for something healthy to eat, look no further than Santosa Vegan Restaurant. An open-air restaurant featuring breathtaking views over the Kata Beach neighborhood below, Santosa Vegan Restaurant focuses on both raw and cooked vegan cuisine.
The team of chefs at the restaurant take pride in using only the freshest local ingredients, whole foods and organic products when available. The result is outstanding vegan cuisine full of fresh flavors, interesting textures and incredible tastes.
Each week, Santosa Vegan Restaurant hosts a Vegan Buffet. Every Wednesday and Saturday evening from 6:30pm diners are spoilt for choice as the lush buffet spread is laid out. Colourful and tasty, the raw food delights and vegan cuisine at Santosa really are worth sinking your teeth into.
For Phuket locals and expats looking to learn more about detox & wellness or hoping to find a fitness class to give them a boost, Santosa has a well-rounded schedule of weekly classes that are open to the public. HIIT, Zumba, TRX, Fitball, Boxing, and all levels of yoga classes such as Hatha Yoga, Aerial Yoga and Vinyasa Hot Yoga are available.
Interested in more holistic practices? Santosa also offers Beginner Meditation and Breathwork classes for those looking to let go of the stress and connect the mind and body. Santosa offers a pass for 10 classes that is valid for two months and can be shared between two people.
Awaken Life's Potential at Santosa Detox & Wellness Center. Kickstart your health & wellness journey with a detox program by joining a new fitness class or just eating healthier at Santosa Vegan Restaurant.
For more information, visit www.santosaphuket.com.




Looking to jettison some items before jetsetting away or chartering a yacht? Look no further than Thaiger Classifieds where you can find and post items, work, property and more for free.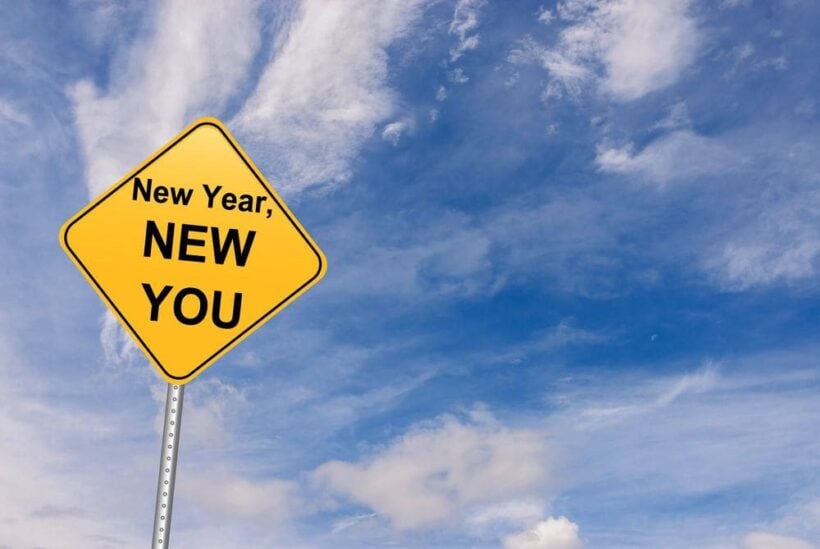 2019 comes with all sorts of expectations – a new beginning, a renaissance, a rebirth. You may be looking ahead for individual tweaks and improvements or perhaps you want to change something altogether.
From cutting out chocolate to saturated fats, many will look at altering their figure. Thanks to numerous technological advancements and greater accessibility to overseas travel, you may wish to combine a procedure with a foreign Holiday.
From Bali to Bangkok, you can now experience similar standards of care with significantly reduced prices across a variety of invasive and non-invasive treatments, for example CoolSculpting, Hair Transplant, Face lift or a Tummy Tuck.
What better way to relax and recover after your procedure in some of the world's most exotic locations and whether basking on a beach or recuperating in a stunning resort setting nearby, combining your health and beauty with a unique holiday is just what the doctor ordered. 
No need to worry about the standard of healthcare as it is precisely the same if not better than back home. You will get treated in exemplary medical facilities and clinics which offer state of the art diagnostic equipment and dedicated bilingual nurses. The opportunity to be pampered as a part of an inexpensive procedure is an undeniable bonus.  
medical.thethaiger.com offer patients a one-stop platform to help you plan the perfect medical tourism experience. They have partnered with a host of JCI-accredited facilities where you can expect nothing but the finest treatment as well as top-quality cosmetic procedures.
Bangkok Airways celebrates the arrival of its 40th aircraft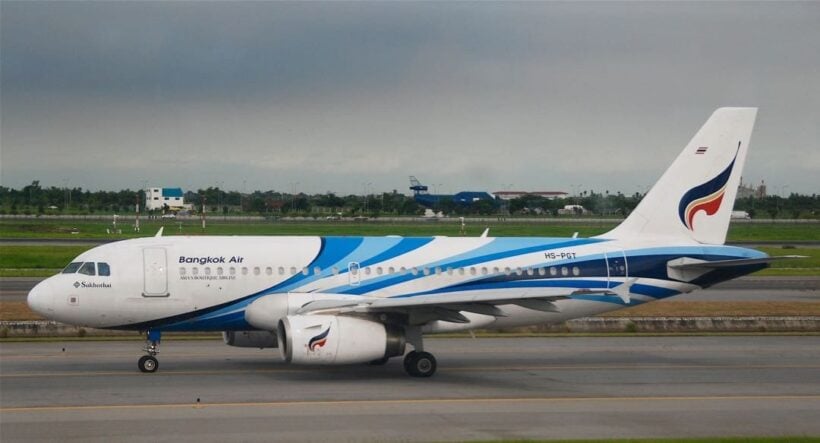 Bangkok Airways has welcome the latest Airbus A319 as the local airline's 40th aircraft when it arrived at Suvarnabhumi Airport.
The event was led by Dechit Chareonwong, vice president of Flight Operations and joined by Nijjapat Piyapant, vice president of Ground Operations.
This aircraft type, the latest incarnation of the short-haul A320, consists of 144 economy class seats and will serve popular domestic and international routes such as Chiang Mai, Phuket, Samui, Krabi, Myanmar (Yangon, Mandalay), Cambodia (Siem Reap, Phnom Penh), India (Mumbai) and Vietnam (Danang).
The airline is adding Vietnaese city of Cam Ranh as a new route starting January 25.
Currently, Bangkok Airways' fleet consists of 4 ATR 72-500s, 11 ATR 72-600s, 16 Airbus A319s and 9 Airbus A320s.

Top 10 countries in Asia – DataLeads report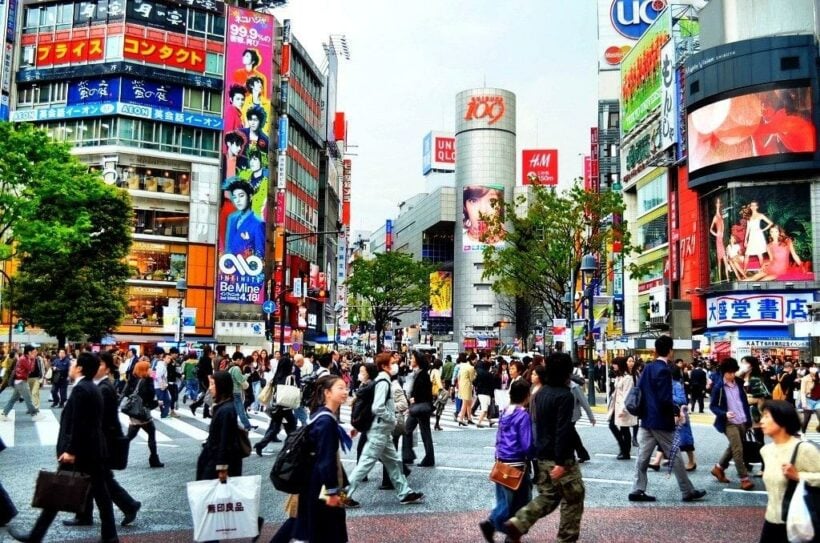 PHOTO: Travelience
"Japan is ranked the best country in Asia and fifth globally. Thailand ranks 27th globally"
DataLeads reports that a survey conducted in 80 countries shows that Japan and Australia are the only Asia-Pacific countries that features in the top 10 best countries of the world.
The ranking of countries is measured through factors like entrepreneurship, openness to business, adventure, citizenship and overall quality of life.
The survey evaluated 80 countries across 24 rankings drawn from a survey of more than 21,000 global citizens measuring 75 dimensions that have the potential to drive trade, travel and investment.
Japan is ranked the best country in Asia and fifth globally. Australia also features in the top ten list of best countries of the world. It is ranked seventh globally and second in Asia. It has scored well on indicators like entrepreneurship, being open for business and cultural influence.


Singapore, the bustling city-island, is ranked 16 globally and third in Asia. The country has high GDP along with a low unemployment rate. However the increasing population has given rise to concerns of income equality and rising cost of living.With world's second largest economy after the US, China is ranked 20 globally and is the fourth best country to live in Asia. Although the country has a booming economy there are concerns like the substantial level of rising pollution in the country that affects the quality of life.
South Korea is ranked 22 globally and is the fifth best country in Asia. The country has witnessed a steady growth and has reduced poverty significantly. It is the world's seventh-largest exporter and 11th-largest economy overall.India is ranked 25 globally and is the sixth best country in Asia.
It is followed by Thailand that is ranked 27 globally and seventh in Asia.Malaysia is ranked 34 globally and is eighth best country in Asia. The country has "gone a long way toward reducing poverty, moving the share of households living below the poverty line from more than 50 per cent in the 1960s to less than 1 percent in 2015".
Malaysia is followed by Indonesia (41), Vietnam (44) and Philippines (49).Sri Lanka is ranked 51 globally and is the 12th best country in the region. Health standards and literacy are high in the country although poverty remains a concern. It is followed by Myanmar (63) and Pakistan (74).
SOURCES: DataLEADS, Asia News Network