Snowden leaves airport; 'Rum' kills 11; US kidnapper Castro sentenced; China Human Rights situation deteriorating, says US
PHUKET MEDIA WATCH
– World news compiled by Gazette editors for Phuket's international community
Russian airport limbo ends for Snowden, new life begins
Reuters/Phuket Gazette
PHUKET: After nearly six weeks in hiding at Moscow's Sheremetyevo airport, Edward Snowden walked calmly out of the transit area, ducked into a car and was driven away unnoticed.
It was an anti-climactic end to one chapter of a saga watched by the world in which the American, wanted in Washington for leaking details of secret U.S. surveillance programmes, stayed out of sight for almost 40 days and nights.
Hardly any pictures of him appeared in that time. One showed the 30-year-old meeting human rights activists at the airport, another showed him about to leave the airport.
But by the time that photograph was shown on Russian state television on Thursday evening, Snowden was long gone.
Many questions remain about the former U.S. spy agency contractor's time in the transit area, a no-man's-land for those with connecting flights who normally stay, at most, a few hours.
But a picture is emerging of a man who had become physically and mentally exhausted, increasingly anxious for some certainty about his future and desperate for something resembling normality after two months on the run.
"During his time there it was very difficult, psychologically difficult, because when someone's waiting he doesn't understand what will happen," his Russian lawyer, Anatoly Kucherena, told Reuters in an interview.
"His first desire was to gulp the fresh Moscow air."
Snowden was at first incredulous when Kucherena told him Russia had granted him a year's temporary asylum, and then delighted. Kucherena said he left the airport with a backpack, a string bag and a sense of relief.
"Imagine yourself daily (having to listen to) 'Dear passengers, the flight to New York, the flight to Washington, the flight from Rome'," Kucherena said.
"He needs a period of rehabilitation, or adaptation, because he is very tired and morally exhausted."
Speculation has been rife that Russian security services "debriefed" Snowden to find out more about the operations of the U.S. National Security Agency (NSA) he had worked for briefly. Moscow and Kucherena deny this, and say there was no special deal to secure Snowden's asylum status.
Snowden found himself trapped as the United States revoked his passport and put fierce pressure on other countries not to allow any plane carrying him to use its airspace.
He may have fully understood the seriousness of his plight only after four European allies of the United States on July 2 refused to let a plane taking Bolivian President Evo Morales home from Moscow enter their airspace because they thought Snowden was on board.
Nicaragua, Venezuela and Bolivia offered to shelter Snowden, but he feared his plane would be intercepted en route.
Snowden then summoned human rights activists and lawyers to meet him at Sheremetyevo on July 12, apparently to prepare the way for a temporary asylum request in Russia. People who took part said Snowden looked pale, thin and nervous.
He managed to retain a dry sense of humour. The same day, in response to an email from a Reuters journalist who had spent a lot of time at the airport, he replied: "I, too, have been spending a bit of time in the airport."
Kucherena said during the meeting he asked Snowden why he had not applied for asylum in Russia. As soon as he took up Snowden's cause, signs grew that his case would be successful.
Snowden's father, Lonnie, appeared on Russian television on Wednesday in what may have been a move to prepare Russians for Edward Snowden leaving the airport.
"There is little doubt that this was a dramatic, television preamble to some kind of event," Anna Kachkayeva, a prominent media expert, said of the interview. She said it was intended to "evoke a sense of sympathy from many people".
Snowden's future in Russia is uncertain. His document allows him to work and travel and can be renewed multiple times.
He has received a marriage proposal from former Russian spy Anna Chapman, albeit sent online without meeting him, and a job offer from a Russian social networking site.
Kucherena says he cannot rule out that Snowden might host a television chat show.
"He needs to work. He is not a rich man and the money that he had, he has of course spent on food," he said. "Of course he understands that he has to work and he has to keep on living."
China rights scenario deteriorating, says United States
Reuters/Phuket Gazette
PHUKET: The United States got few answers to questions about detained activists during its annual rights dialogue with China, and believes the situation in the country continues to deteriorate, a senior U.S. official said on Friday.
Uzra Zeya, Acting Assistant U.S. Secretary of State for Democracy, Human Rights and Labour, said she raised specific cases during the talks, including that of jailed Nobel Peace Prize winner Liu Xiaobo, as well as his wife Liu Xia, now under extra-judicial house arrest.
"Regrettably yes, I think we've continued to see a deterioration in the overall human rights situation in China," Zeya said, pointing to growing harassment of family members, such as that of the relatives of blind legal activist Chen Guangcheng, now living in the United States.
"The targeting of family members is one reason for that assessment… This is a worrisome trend and one which we have raised at senior levels with the Chinese government," Zeya added.
Chinese President Xi Jinping's appointment as Communist Party chief in a once-in-a-decade leadership change last November had inspired many Chinese with hope for political reform.
But rights groups say there has been no let up in the pressure on activists, dissidents and other groups, such as Tibetans, who have been pushing for reforms and more freedom.
China has yet to give its version of how the rights talks with the United States went.
"We certainly did raise a number of specific cases … In some cases we were able to receive some information. I would say overall it fell short of our expectations," Zeya said.
Since Xi became president in March, police have detained around 30 of those campaigning for officials to reveal their wealth, say rights groups. Among them is well-known legal activist Xu Zhiyong, whose case Zeya said she also raised.
She said the rights situation in the restive regions of Tibet and Xinjiang were also mentioned, besides the issue of the Dalai Lama, Tibet's exiled spiritual leader, who is reviled by Beijing as a separatist.
Speculation surfaced this year that China might take a softer line towards the Dalai Lama, partly due to an article by a scholar from the Central Party School, which trains rising officials, who said that China could take some steps to resume talks with the Dalai Lama's representatives that broke down in 2010.
"We did discuss our concerns in depth with respect to controls in place in Tibet," Zeya said. "I would say that we did not come away with an impression of a shift in policy."
Cuban death toll from methanol sold as rum climbs to 11
Reuters/Phuket Gazette
PHUKET: Eleven Cubans have died this week and more than 60 are in hospital after consuming toxic industri
— Phuket Gazette Editors
Keep in contact with The Thaiger by following our Facebook page.
Never miss out on future posts by following The Thaiger.


Find more SE Asian News courtesy of The Thaiger.

Broke? Find employment in Southeast Asia with JobCute Thailand. Rich? Invest in real estate across Asia with FazWaz Property Group. Even book medical procedures worldwide with MyMediTravel, all powered by DB Ventures.

Hong Kong partially locks down, forcing thousands to undergo Covid screening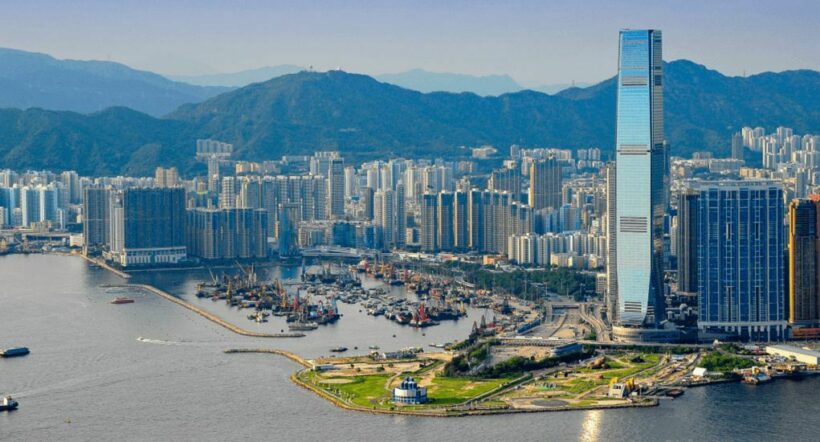 Hong Kong's government is forcing a partial lockdown until 10,000 residents of an area in the Kowloon peninsula, complete a Covid-19 test. The 2 day lockdown in the city's poorest neighbourhood of Jordan, comes after a new strain of the coronavirus was identified, making it the 1st lockdown that the city has seen.
The area, which features many deteriorating buildings and 150 stacked housing blocks, has confirmed 162 confirmed cases of Covid-19 this month, with the ratio of virus detected in sewage samples from buildings there was higher than that of other areas.
Over the last 2 months the city has been hit by a 4th wave of infections with authorities struggling to bring the daily numbers down. Such clusters have hit the low-income neighbourhoods the most, which are notorious for cramped conditions in districts such as Yau Tsim Mong.
In recent days, health officials began mandatory testing in some 70 buildings in the area but the government has now decided to test everyone much to the confusion of local residents. As rumours of a lockdown were leaked to the local media, the government didn't officially announce the measure until this morning. The area is also home to many ethnic minorities, mainly South Asian Hong Kongers, a community that often faces discrimination and poverty.
Earlier in the week a senior health official was criticised when he suggested ethnic minority residents might be spreading the virus more readily because "they like to share food, smoke, drink alcohol and chat together."
The health official's comments also came as a video was released of predominantly white migrants dancing at a packed brunch on the more affluent Hong Kong Island. But those who agreed with the health official pointed to cramped conditions, not race or culture, as being the cause of the virus spreading more easily.
SOURCE: Thai PBS World
Keep in contact with The Thaiger by following our Facebook page.
Never miss out on future posts by following The Thaiger.
Thai PM is ready to work closely with the US President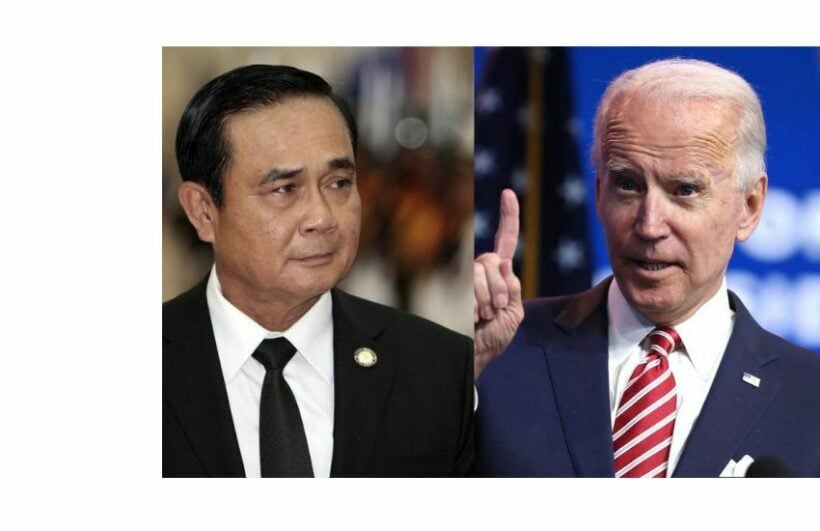 Thailand's PM Prayut Chan-o-cha sent a letter of congratulations to US resident Joe Biden. He says the Thai government is ready to work closely with the US government to promote cooperation in all aspects and all levels.
He also says that Thailand and the US have a long relationship that dates back over 200 years. And, as Thailand is the US's longest standing ally in Asia, he hopes the US, under President Biden "will not turn its back on the country".
He also called for cooperation between the 2 countries in handling the global pandemic together, saying "the worldwide Covid-19 pandemic has taught all countries a lesson and that the world is facing historic changes, with the most important thing being "for all of us is to come together face to face and to cooperate with one another".
SOURCE: Thai PBS World
Keep in contact with The Thaiger by following our Facebook page.
Never miss out on future posts by following The Thaiger.
Wuhan remembers Covid-19 lockdown on 1 year anniversary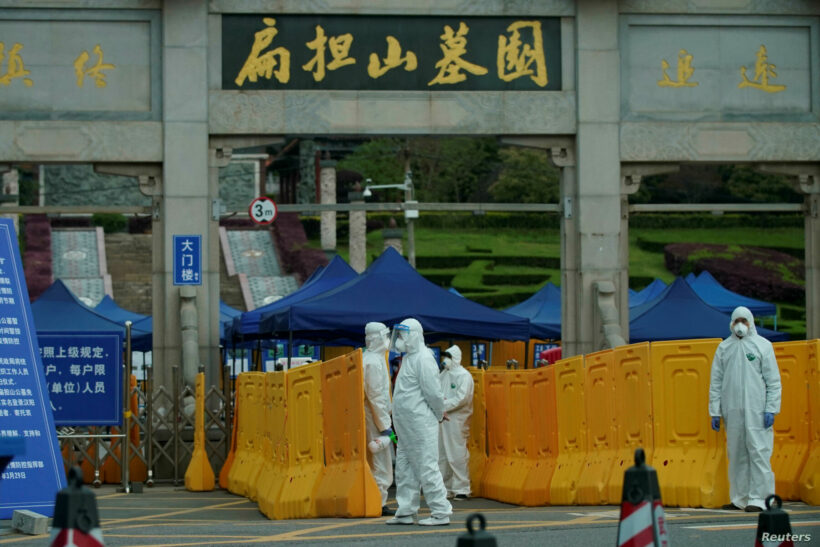 Wuhan is remembering the Covid-19 lockdown that 11 million residents endured on today's 1 year anniversary. The 76 day lockdown on January 23, 2020 saw public transportation shut down by 10am and a ban on anyone exiting the city, unless they were given special permission. In a city the size of London, locking down painted an eerily quiet landscape.
But such an anniversary today has been met with silence by Beijing as no lockdown commemorations have been planned, almost as though the lockdown never happened. A commentary in the Beijing News professed "mixed feelings," praising the aggressive lockdown as a model for the world, while noting Wuhan's sacrifices and the looming virus threat.
"We must not lose the hard-won results of the epidemic to negligence, and must not let the epidemic rebound. Pay tribute to Wuhan. Pay tribute to the strong and fearless Chinese people!"
Despite the government's reluctance to acknowledge the anniversary, Wuhan's lockdown ordeals remain fresh the memories of Chinese people, especially as localised Covid-19 clusters have spread across China. Such popups in Covid cases have prompted Beijing to implement mass testing and lockdowns in other areas.
76 year old Huang Genben, is one of those who remembers. He says he spent over 2 months in a hospital last year fighting the virus as he spit up blood, expecting to die, but agrees that such a lockdown was necessary.
"When I closed my eyes at night I didn't know if I would open them again."
"We can tell from the results that the policy of the government was correct, the cooperation of Wuhan citizens was correct. I feel pain seeing the epidemic all over the world."
Today, the streets of Wuhan seem to be the stark opposite of what it was 1 year ago, with elderly dancers spinning in parks and crowded bars selling "Wuhan Stay Strong" craft beer, while the rest of the world is still dealing with the fallout of the pandemic.
But 58 year old street vendor Xu Jiajun, contradicts the somewhat merry street scenes as he says things have changed since the pandemic began.
"The situation is not good. I don't have a stable income like I did before."
As the Covid-19 virus is generally believed to have spread from a Wuhan wet market where exotic animals were sold as food, World Health Organisation experts are almost finished with a 2 week quarantine in Wuhan where they plan to investigate the coronavirus' origins.
Worldwide, the virus has been responsible for killing at least 2 million people, but in China authorities have reported fewer than 5,000 deaths, with the vast majority coming from Wuhan when the pandemic most probably originated.
SOURCE: The Phuket News
Keep in contact with The Thaiger by following our Facebook page.
Never miss out on future posts by following The Thaiger.