21-gun salute for Their Majesties; Fresh spate of Deep South violence; Thailand not safe from economic crisis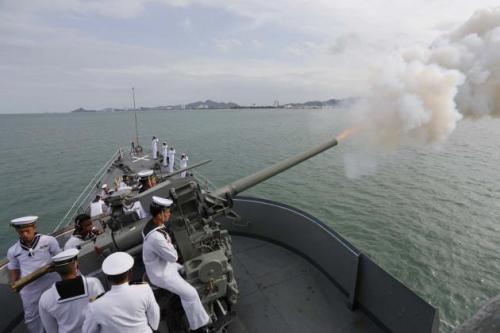 PHUKET MEDIA WATCH
– Thailand news compiled by Gazette editors for Phuket's international community
21-gun salute for Their Majesties
The Nation/Phuket Gazette
PHUKET: The Royal Thai Navy welcomed Their Majesties the King and Queen to Hua Hin in Prachuap Khiri Khan province with a 21-gun salute yesterday.
The salute, each round five seconds apart, was fired from HTMS
Pin Klao
just about a kilometer off the coast, the ship's captain Commander Prasobchai Yoosamran said, adding that this was the biggest honour for him and a proud moment for his crew.
Their Majesties reportedly watched the gun salute from inside Klai Kangwon Palace, where they arrived yesterday for an extended break.
After the salute was completed, the vessel returned to its docking station near the Piam Suk pavilion inside the palace compound to continue with its duties as guard of honour. HTMS
Pin Klao
, which is officially the royal gun-salute ship, performed 10 drills before yesterday's official ceremony, Cdr Prasobchai said.
'People's Army' to launch its rally against govt's amnesty bill on Sunday
The Nation/Phuket Gazette
PHUKET: After seven months of planning in secret, the People's Army to Overthrow the Thaksin Regime will begin its protest against the government-sponsored amnesty bill by gathering outside the Parliament compound tomorrow, when the bill is due for deliberation.
Without any new core leaders declaring their role and responsibility in the campaign, guards and leaders at the intermediate level will usher anti-Pheu Thai protesters to the gathering outside the Parliament and Government House compounds. Protesters coming from outside Bangkok will have their own leaders.
A confrontation and possible forced entry into both compounds is expected.
Both compounds are being guarded by police units authorised to exercise force under the Internal Security Act.
"There is a great chance of confrontation leading to violent clashes," a source said.
The movement's leadership might switch the protest venue from these two locations to the residence of key political figures such as Pheu Thai Party MPs or members of the Shinawatra family.
A similar tactic was used by red-shirt protesters when they surrounded the home of former prime minister Abhisit Vejjajiva and sprayed it with blood.
This anti-Thaksin Shinawatra movement was developed from a campaign launched late last year by Pitak Siam, led by retired Army General Boonlert Kaewprasit.
Pitak Siam's one-day protest reportedly failed because of strong and well-organised police resistance.
The plan for this rally has been kept secret to reduce the chance of the government preparing in advance.
Arson and explosions hit deep south
The Nation/Phuket Gazette
PHUKET: Violence and chaos hit deep southern provinces Friday, with a corporal killed in Yala and arson attacks in Yala, Pattani and Songkhla.
Nuttapong Longkaew, chief of a ranger unit, died in a roadside bombing. The blast killed him instantly and deafened seven others soldiers.
Insurgents also launched arson attacks at a total of 13 locations at about 3am on Friday.
Most of the targeted sites were factories handling rubber, plastic, cement and processed woods. Yala's Muang district was the hardest hit; six sites were attacked.
Thitikorn Wiriyasathien, owner of rubber company, estimated that the damage was around 100 million baht.
Kingdom 'not safe' from crisis
The Nation/Phuket Gazette
PHUKET: Slow growth could lead to an economic crisis, said a former finance minister, while the Thailand Development Research Institute (TDRI) pointed to the need for economic restructuring for sustainable growth.
Speaking at an academic seminar held by the Fiscal Policy Office (FPO) yesterday, former finance minister Thanong Bidaya said that the Thai economy currently had low unemployment, low economic expansion and low inflation, unlike the situation when the country last confronted an economic crisis. However, this did not mean the country was free of risk.
During the economic crisis in 1997, Thailand witnessed high borrowings, high external debts, high state expenditure and high economic growth.
If the economic growth is too low, state revenue will be low and the manufacturing sector will have less expansion, he said.
Mr Thanong said Thailand, with low export growth, could see its gross domestic product expand by less than 4 per cent this year, while TDRI chairman Kosit Panpiemras expected the economy hit the 4-per-cent target.
Mr Thanong said: "The Ministry of Finance has to keep an eye on [economic] signs and inform the government to prevent a crisis. Certainly, the state expenditures and an economic restructuring could help."
— Phuket Gazette Editors
Keep in contact with The Thaiger by following our
Facebook page
.
Thais go bananas over freak plants in pursuit of lottery numbers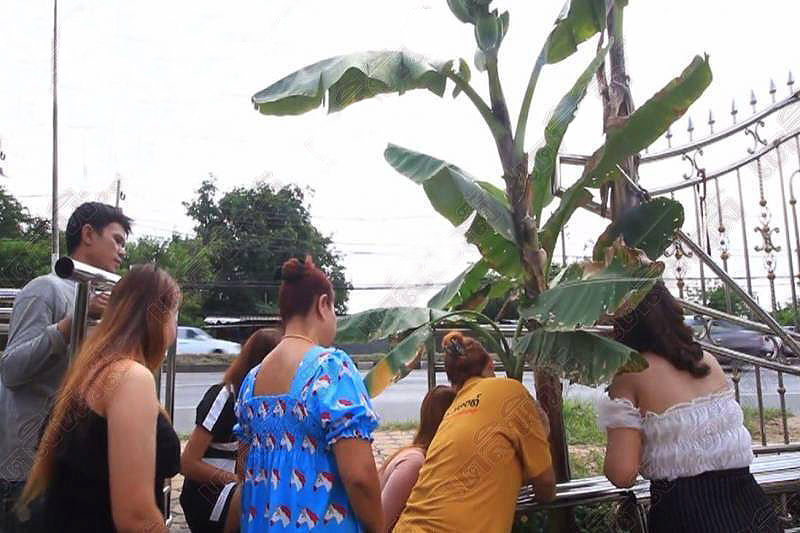 PHOTOS: Daily News
The answers are in the banana leaves.
Thai people LOVE playing the lottery (and gambling generally). In fact they're BANANAS about the twice-monthly lottery (it was drawn again today). Daily News has reported about two unusual banana trees growing in front of a shop in Klong 4 Pathum Thani, just north of Bangkok. The trees did not have blossom and on one plant two bananas were pointing skywards. On another there was a whole bunch pointing up into the sky.
There was a steady stream of the faithful lighting incense, praying and rubbing powder on the trees to get lottery numbers. One group thought '542' was the magic numbers and a path to riches (we're not sure how they came to this conclusion). 53 year old Surachai says the trees had been growing for a few months and that he'd never seen anything like it before.
An unnamed agricultural expert suggested that there was probably something wrong with the banana plants. Trees and malformed animals are a favourite source of inspiration to select numbers for the lottery, as are numbers of houses and vehicles involved in events where people experience "miracle" escapes from danger, or even bizarre accidents.
SOURCE: Daily News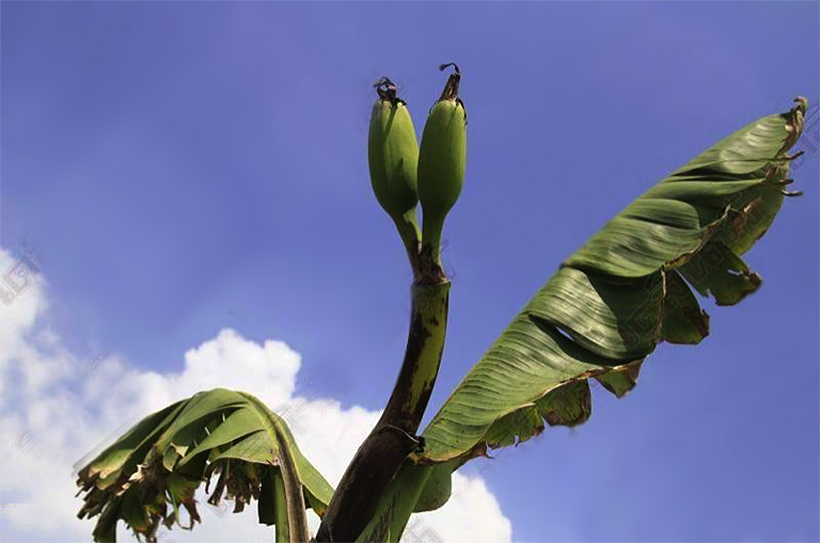 Keep in contact with The Thaiger by following our
Facebook page
.
Clean Up to the Countdown – Crackdown on illegal software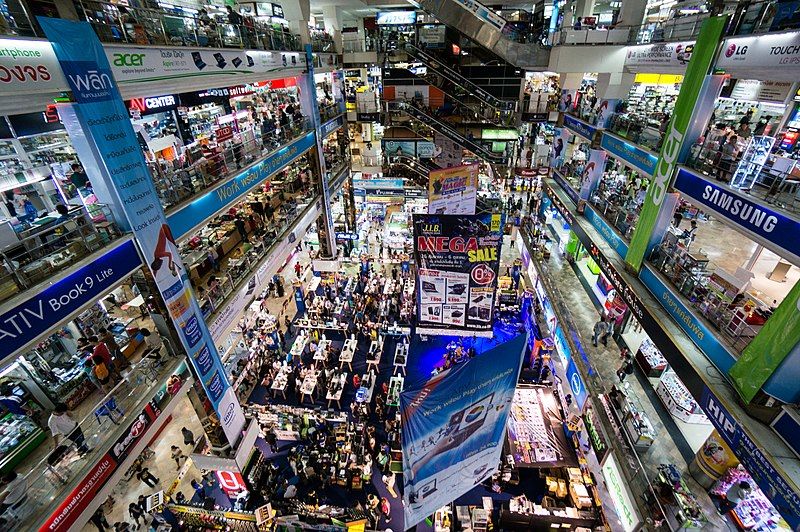 PHOTO: Pantip Plaza, Bangkok
The Clean Up to the Countdown campaign aims to encourage top executives to legalise their corporate software before midnight on December 31, 2019."
BSA The Software Alliance is partnering with Thai police and chief executives on a campaign to crackdown illegal software in the workplace by the end of 2019. Many companies still use illegal, pirated or copied computer software.
This campaign will target 10,000 companies across Thailand that are thought to be using illegal software. This includes corporations in a variety of business sectors, such as manufacturing, construction, banking and finance, engineering, architecture, media, design, IT and healthcare. Many of these companies are known users of software, but lack license agreements from software providers.
The Nation reports that the BSA is working with police to ramp up enforcement against corporations using illegal software and has already helped identify nearly 10,000 companies in 10 provinces suspected of using illegal software.
The Economic Crime Suppression Division wants to see business leaders take a proactive approach to cleaning up their corporate software assets so that they can enter 2020 fully legal and compliant. From now until the end of the year, it will continue to raid companies suspected of not complying with Thai laws protecting software copyright.
While ECD enforces the Thai laws, BSA is contacting thousands of corporate leaders in Thailand to offer guidance and advice in addressing illegal software use in the workplace.
BSA Senior Director Tarun Sawney believes that some CEOs may be aware their company is using illegal software and are wary of investing in genuine software.
"But there are other CEOs whose companies have hundreds or thousands of PCs, who simply may not be aware of the type of software running on their corporation's PCs, and whether it is legal or not."
"BSA wants to help CEOs do the right thing but this requires that CEOs take a hands-on approach to addressing the risk of using illegal software in business operations. Our advice is that CEOs treat the risk of illegal software with the utmost importance. This means being hands-on and proactive. CEOs can and should control this risk factor."
The solution, according to the software industry, includes a better effort by CEOs at self-policing their own use of software by corporations in Thailand. The Clean Up to the Countdown campaign is a part of Legalize and Protect initiative launched earlier this year. So far, the initiative has helped thousands companies in Thailand legalize their software assets and protect data from malware and hackers.
SOURCE: The Nation
Keep in contact with The Thaiger by following our
Facebook page
.
Thai Airways must modify rehabilitation plan to survive: Airline President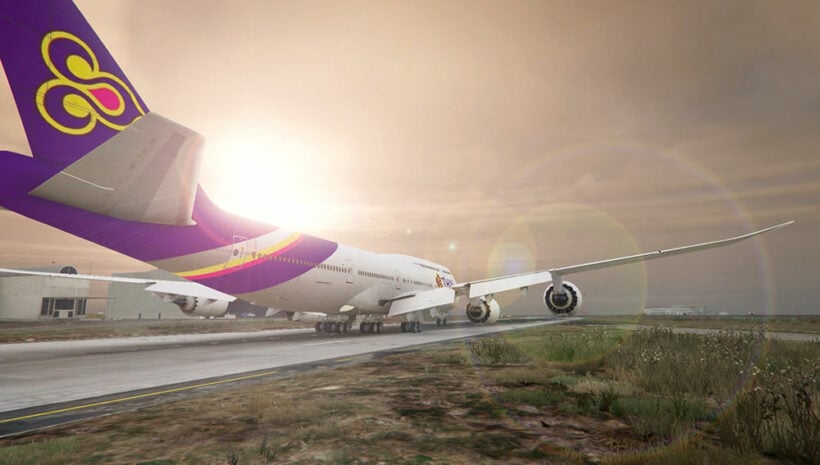 PHOTO: gta5-mods.com
"Thai Airways will have to modify its rehabilitation plans to survive in the face of tight competition." This frank admission by the airline's president Sumet Damrongchaith.
The national carrier is now carrying a total debt of over 2.45 billion baht and losses of more than 20 billion, despite being able to reduce its debts by 48 billion baht over the past five years.
Sumet says the first step will be to restructure the airline's management and finances as well as reconsider its plan to spend 1.5 billion baht on 38 new aircraft. He admits the biggest problem is that Thai Airways has low capital but a high debt-to-equity ratio of eight times.
In order to maintain its competitiveness, the carrier will have to reduce its debts versus assets and boost its working capital with support from the ministries of Transport and Finance. Hence, it plans to borrow approximately 3.2 billion baht in fiscal 2020 in line with the budget limit set by the Office of Public Debt Management.
This loan will be taken to support the airline's investments as well as for its working capital, to update equipment and maintain existing aircraft, but will not be used to repay old debts.
The Nation also reports that the airline is also concerned about maintaining its liquidity because at the end of June this year, its revolving credit line stood at 13.4% of the total revenue forecast for 2019.
Sumet admits that, though the original rehabilitation plan has a set framework, the situation has now changed due to the appreciation of the baht, so in order to achieve goals, the work method has to be redesigned, such as finding a way to procure more passengers.
"We are now in the process of analysing new markets."
Meanwhile, Thai Aiways' board chairman Aek-Niti Nitithan-Praphas says the board is reconsidering plans to procure a new fleet taking into consideration the state of the global and domestic economies as well as the US-China trade war.
"The growth of the tourism industry and the airlines' financial status needs to be reviewed in line with strong competition and routes that are no longer popular. It's better to carefully revise the plan instead of exposing the airline to greater risk. The target should be reduce expenses by 20%."
Meanwhile, Thai Airways aims to boost the sale of tickets, find ways of increasing online shopping of duty-free goods and reducing unnecessary expenses by 10%without affecting the quality of service in the last three months of 2019.
The airline is also negotiating the option of cutting down overtime expenses and is looking into curbing losses incurred by it's semi-budget offshoot Thai Smile by increasing its flying hours to 10.5 hours daily. These steps are expected to help the airline reach breakeven point in the short term.
The airline is also considering long-term goals such roping in more passengers by offering greater benefits to Royal Orchid Plus members, focusing on digital marketing, retiring non-performing assets as well as increasing revenue from related businesses such as kitchens and aircraft repair centres.
SOURCE: The Nation
Keep in contact with The Thaiger by following our
Facebook page
.