Phuket Gazette World News: Syria pro-rebel alliance UK, US, to meet; Suu Kyi to battle Myanmar Constitution; Kosovo envoy exits Serbia after 48 hours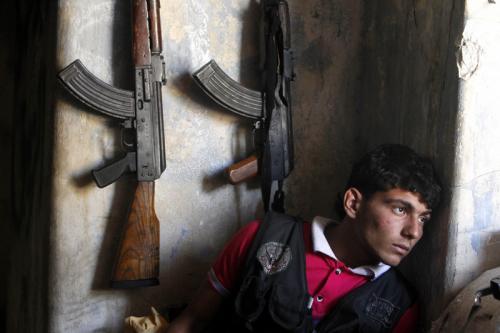 PHUKET MEDIA WATCH
– World news compiled by Gazette editors for Phuket's international community
Myanmar constitution likely to dash Suu Kyi's presidential hopes
Reuters / Phuket Gazette
PHUKET: Her adoring compatriots believe democracy champion Aung San Suu Kyi is destined to become Myanmar's next president. But don't bet on it.
A year ago, the Nobel Peace Prize winner was feted at home and abroad and flush from her National League for Democracy (NLD) party's landslide wins in April 2012 by-elections, which swept her into parliament.
Even a military-drafted constitution designed to exclude her from the highest office seemed a surmountable hurdle.
Now the journey from political prisoner to president appears much less certain, even as her ambition is clearer than ever.
"I want to be president and I'm quite frank about it," she told journalists at the World Economic Forum in the capital Naypyitaw on June 6.
But to emerge as president after a 2015 general election, Suu Kyi, 68, must overcome challenges that would daunt a less formidable political survivor.
She must convince a military-dominated parliament to amend the constitution.
Even if she can do that, and the constitution can be amended in time, she could then face a voter backlash over her position on a violent and widening rift between her nation's Buddhists and minority Muslims.
Her rare public expressions of support for Muslims, who have borne the brunt of waves of sectarian violence, put her in a politically fraught position in the Buddhist-majority country.
Some people wonder if the violence is being exploited by conservative opponents to chip away at her support.
To win power, she would also have to fend off two former generals who covet the top spot. The first is Shwe Mann, the influential speaker of Myanmar's lower house.
The other is the popular incumbent Thein Sein, whose quasi-civilian government took power in March 2011 after nearly half a century of military rule and launched a series of political and economic reforms. Thein Sein might seek a second term despite health concerns.
No easy task
Suu Kyi's most immediate problem is the constitution.
It bars anyone married to a foreigner or who has children who are foreign citizens. Suu Kyi and her husband, the late British academic Michael Aris, had two children who are British.
"By all accounts it was drawn up with her in mind," Andrew McLeod, a professor at Sydney Law School and deputy director of the Myanmar Constitutional Reform Project, said of the constitution, drawn up under the former military junta.
Any constitutional amendment would require 75 percent support in parliament – no easy task when the constitution also reserves a quarter of seats for the military.
Most of the rest of the members of parliament are members of the Union Solidarity and Development Party (USDP), created by the old junta and largely made up of retired military officers.
If passed by parliament, an amendment must win more than half the vote in a referendum. Some analysts say there just isn't enough time to do all that before the 2015 election.
But even if she can pull off the amendments, the reality of partisan politics could threaten Suu Kyi's presidential hopes.
Suu Kyi, the daughter of the hero of the campaign for independence from Britain, faces pressure internationally to defend the persecuted, including Muslims. But when she does, her once-unassailable popularity is threatened.
At least 237 people have been killed in violence between Myanmar's Buddhists and Muslims over the past year and about 150,000 people have been left homeless. Most of the victims have been stateless Rohingya Muslims in the western state of Rakhine.
Groups such as the New York-based Human Rights Watch have condemned Suu Kyi for not using her moral authority to speak in defence of the Rohingya for fear of upsetting the Buddhist majority ahead of the election.
A 1982 law bars most Rohingya from citizenship and the government – and many ordinary Buddhists – consider them illegal immigrants from Bangladesh even though many can trace ancestry in Rakhine state for generations.
Alienating voters?
When asked about her failure to strongly condemn violence against the Rohingya, Suu Kyi said at the World Economic Forum she didn't want to "aggravate the situation" by taking sides. But she has criticised a policy in Rakhine State limiting Rohingya women to two children.
Suu Kyi has also said the government should re-examine the 1982 citizenship law. But that prompted the Daily Eleven newspaper to warn that any attempt by her to change the law would alienate voters and cost her party the next election.
For Suu Kyi the presidency would crown a remarkable life.
The military put her under house arrest in 1989 following the suppression of pro-democracy protests. The NLD swept a 1990 election by a landslide but the junta ignored the result and kept Suu Kyi under house arrest for 15 of the next 20 years.
She was released in November 2010 a week after a general election, widely regarded as rigged, swept the USDP to power. The NLD boycotted the election as undemocratic.
The European Union and United States have lifted or suspended most sanctions against Myanmar, although Washington warned they could be reimposed if it backtracked on reform.
Denying Suu Kyi a crack at the presidency could suggest to the world that Myanmar is doing just that, said McLeod. This could prompt Western companies to halt investment in one of Asia's last frontier economies.
But Bertil Lintner, a veteran journalist and author of several books on Myanmar, said that was not likely.
"I think the foreign business community would prefer to have the USDP and the military in power," he said. "For them, it means stability and continuity."
China jails 19 Uighurs for religious extremism
Reuters / Phuket Gazette
PHUKET: Courts in China's far western region of Xinjiang have sentenced 19 ethnic Uighurs to up to six years in jail for promoting racial hatred and religious extremism online, in the latest crackdown on what China sees as violent separatists.
All but one of those jailed were from the heavily Uighur southern part of Xinjiang, including eight from the old Silk Road city of Kashgar, the official Legal Daily reported on its website.
Many Uighurs, a Turkic-speaking Muslim people who call energy-rich Xinjiang home, chafe at Chinese government restrictions on their culture, language and religion. China says it grants them wide-ranging freedoms.
In one of the cases, the suspect went on illegal websites to download material which "whipped up religious fervour and preached 'holy war'" and "whipped up ethnic enmity", the Legal Daily said in its report late on Wednesday.
"This created a despicable effect on society," the newspaper said, citing the court ruling.
Another suspect was jailed for spreading materials from overseas via the Internet which "advocate religious extremism and terrorism", the newspaper added.
While the report did not specify the ethnicity of those jailed, their names and the location of the courts where they were sentenced indicated they were all Uighurs.
China accuses armed Uighur groups of having links to Central Asian and Pakistani Islamist militants, and of carrying out attacks to establish an independent state cal
— Phuket Gazette Editors
Keep in contact with The Thaiger by following our Facebook page.
Never miss out on future posts by following The Thaiger.


Find more SE Asian News courtesy of The Thaiger.

Broke? Find employment in Southeast Asia with JobCute Thailand. Rich? Invest in real estate across Asia with FazWaz Property Group. Even book medical procedures worldwide with MyMediTravel, all powered by DB Ventures.

Australia might keep borders closed throughout 2021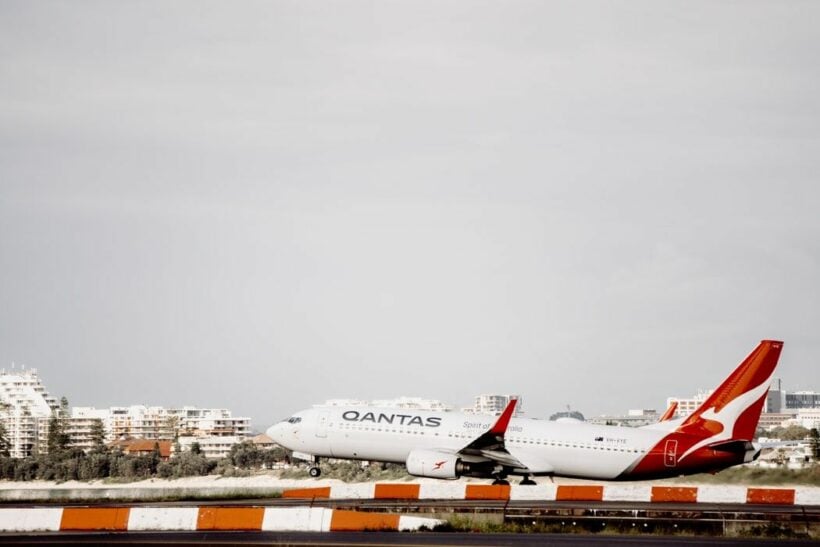 It might be a while until tourists can visit Australia. Borders might not be fully reopen until at least 2022. Australia is rolling out its immunisation program next month, but even if most of the population is vaccinated against Covid-19, the Australian government says it will probably wait to make sure the vaccine prevents the transmission of the virus before fully reopening borders.
Australia's borders are only open for citizens, residents, those with family in Australia and travellers who have been in New Zealand for the previous 14 days. All incoming travellers must quarantine for 14 days unless they come from an area classified as a "green safe travel zone."
There are currently 1,881 active Covid-19 cases in Australia, according to Worldometers. No local Covid-19 cases were reported today. Since the start of the pandemic, Australia has reported more than 22,000 local cases and 909 deaths related to Covid-19.
The state of New South Wales is a main focus for Covid-19 prevention measures at this stage and some neighbouring states have imposed travel restrictions on those from the state. NSW state Premier Gladys Berejiklian floated the idea about allowing venues in the area to ban entry to those who aren't vaccinated against Covid-19.
"Already airlines have indicated that if you're not vaccinated you can't travel overseas and I think that'll be an incentive to a lot of people… We'll also consider whether we allow venues … make up their own rules if they have a business or run a workplace about what they feel is Covid safe."
SOURCE: Aljazeera
Keep in contact with The Thaiger by following our Facebook page.
Never miss out on future posts by following The Thaiger.
Companies pull out from Trump brand after storming of Capitol incident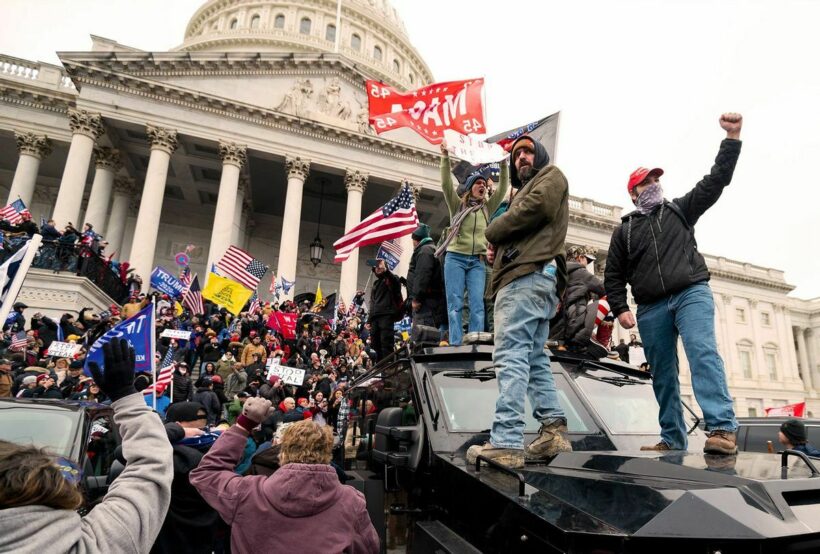 Corporate America is adding its weight in response to the insurgency at the Capitol building on January 6, and are pulling out from any association with the Trump brand after the storming of the capitol incidentwhich economists say will have a profound medium and long-term effect on his business interests. Recently, Signature Bank closed Trump's personal accounts and the PGA of America stopped plans to hold its 2022 championship at Mr. Trump's New Jersey golf course.
Such a parting of ways signals the business community's weariness in being associated with a political figure that has attracted worldwide attention and is indicative of what may happen to the Trump brand. The president's role in the incident, confirmed by his impeachment by the House this week, has gained criticism from the Business Roundtable to the AFL-CIO labour federation.
Michael D'Antonio, the author of a Trump biography, says the capitol incident has been a game-changer for the support of extreme politics.
"Trump's name is really an albatross. He is the most disgraced president in history. This is a person who's synonymous with a mob attacking the US Capitol. I just think this went a step too far."
Other experts like Tim Calkins, a marketing professor at Northwestern University's Kellogg School of Management, say Trump's brand will inevitably suffer long-term.
"Before his term, Trump stood for wealth, success and over-the-top luxury. Now the brand has associations with anti-government views, racism and extremism. This makes the brand fairly toxic."
Deutsche Bank, to which Trump reportedly owes around $400 million, is also planning to stop engaging in business with him. But the president dismissed any business challenges in an October 15 televised event by saying that the $400 million he owed was "a tiny percentage of my net worth."
It appears true that some of Trump's properties have benefitted from his presidency as taxpayer revenue has continuously flowed into his golf courses and clubs where he stays with his family, the secret service and the White House staff.
In fact, CREW estimates that Trump's properties took in over $100 million from more than 500 visits by the president, according to a report in September 2020. But even that business transaction has received widespread criticism as many say Trump should not have mixed politics with his personal businesses.
D'Antonio predicts that Trump may sell current assets to pay off his Deutsche Bank debt, which means there could be fewer to none Trump hotels, golf courses or towers in the next 10 years.
SOURCE: Bangkok Post
Keep in contact with The Thaiger by following our Facebook page.
Never miss out on future posts by following The Thaiger.
Norway adjusts advice after 28 possible vaccine-related deaths of elderly people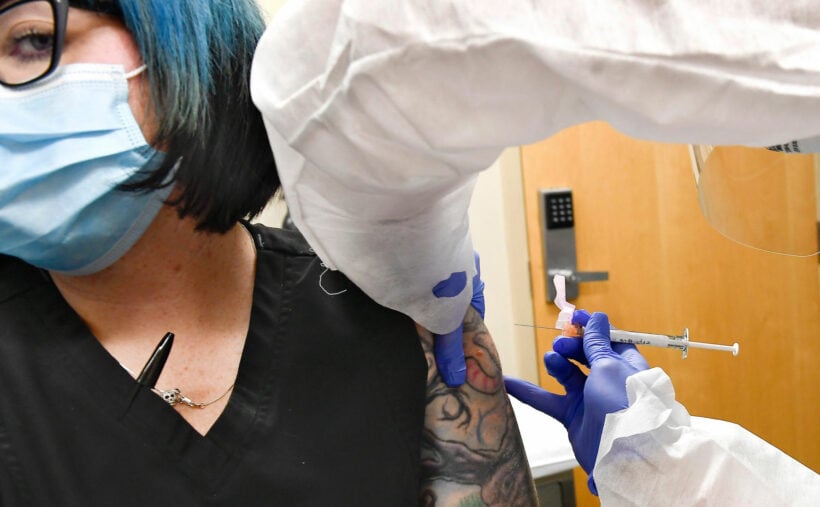 The deaths of 23 elderly people are being investigated after dying a short time of receiving their first Covid-19 vaccine in Norway. Apart from the 23 deaths, medical officials are also reporting several people falling ill after receiving their first dose of the Pfizer-BioNTech Covid-19 vaccine.
At this stage there has been no direct correlation between the people's deaths and inoculation wit the Pfizer vaccine, but medical officials report that 13 out of 23 people who died showed "common side effects of mRNA vaccines" such as "diarrhea, nausea and fever".
mRNA vaccines are a new type of vaccine to protect against infectious diseases. To trigger an immune response, many vaccines put a weakened or inactivated germ into our bodies. Not mRNA vaccines. Instead, they teach our cells how to make a protein—or even just a piece of a protein—that triggers an immune response inside our bodies. That immune response, which produces antibodies, is what protects us from getting infected if the real virus enters our bodies – cdc.gov
The Norwegian Institute of Public Health has taken the action of cautioning against vaccinating elderly people above 80 years of age saying "those with a short life span may not benefit much from the jab".
"For those with the most severe frailty, even relatively mild vaccine side effects can have serious consequences."
"The agency listed fever and nausea as side effects which may have led to the deaths of some frail patients."
Earlier this week, the Public Health authority noted that "any side effects of the vaccine will be outweighed by a reduced risk of becoming seriously ill with Covid-19 for elderly, frail people."
Steinar Madsen, the medical director of the Norwegian Medicines Agency, says that it may be a coincidence, "but we aren't sure".
Pfizer and BioNTech are actively working with the Norwegian authorities to investigate the death.
"The regulator discovered the number of incidents so far is not alarming and in line with expectations."
But experts are of "the strong opinion" that doctors need to exercise caution in vaccinating people in the wake of the deaths of the 23 elderly people. The Norwegian Medicines Agency also reported that 21 women and 8 men reported side effects. Apart from the 23 deaths, 9 people have reported "serious side effects" without fatal outcomes such as "allergic reactions, strong discomfort and severe fever. Seven people reported less serious side effects such as severe pain at the injection site".
Norwegian medical staff had administered at least the first dose of the Pfizer or Moderna coronavirus vaccines to approximately 33,000 people as of the end of December.
Keep in contact with The Thaiger by following our Facebook page.
Never miss out on future posts by following The Thaiger.