World
Phuket Gazette World News: Real chance for nuke deal; Police hunt gunman in Paris; US Midwest tornado survivors start recovery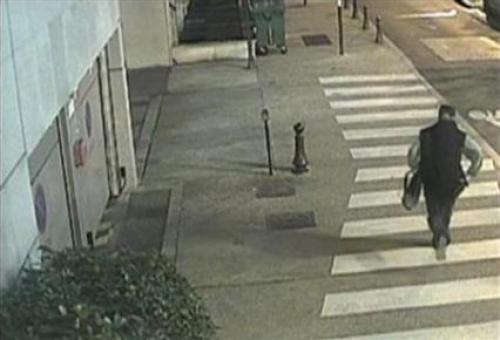 PHUKET MEDIA WATCH
– World news compiled by Gazette editors for Phuket's international community
Putin tells Iran's leader of 'real chance' for nuclear deal
Reuters / Phuket Gazette
PHUKET: Russian President Vladimir Putin told Iran's Hassan Rouhani there was a "real chance" for a nuclear deal, two days before Tehran resumes talks with world powers, hoping to end a decade-long standoff over its atomic programme.
Russia is one of six world powers negotiating a proposal that would ease sanctions on Tehran if it suspends some parts of a programme that many countries, particularly in the West, fear is aimed at developing nuclear weapons capability.
"Vladimir Putin underlined that at the moment a real chance has appeared to find a solution to this long-running problem," the Kremlin said after Putin telephoned Rouhani, elected president in June vowing to mend Iran's international relations.
Israel opposes any deal to lift sanctions and France, one of the world powers at the talks, has said it would not back any such deal unless it were certain Iran has renounced any nuclear weapons programme.
Iran denies it is seeking weapons. But its refusal so far to curb its programme and lack of full openness with U.N. inspectors have drawn several rounds of U.N. sanctions and much harsher measures from the United States and Europe.
Two of the steps Western powers want Iran to take in the initial phase of any deal are to stop producing uranium enriched to a fissile concentration of 20 percent – a relatively short step from weapons-grade material – and to produce less 3.5 percent enriched uranium.
Russian Foreign Minister Sergei Lavrov suggested Iran was prepared to do both.
"Quite substantial"
"The steps that Iran is prepared to set out as its commitments are quite, quite substantial and go in the direction of the demands of the international community at a much faster pace, in fact, than had been expected," Lavrov said, according to Russia's official gazette, Rossiiskaya Gazeta.
"This applies primarily to suspending enrichment above 5 percent and restricting capacity for 5 percent enrichment within certain parameters," he said.
Russia, which built Iran's first nuclear power plant, backs Iran's desire for recognition of its right to enrich uranium and opposes any additional sanctions.
Rouhani, in a likely reference to French and Israeli demands for more concessions, struck a cautious tone.
"Good progress has been made in the Geneva nuclear talks, but excessive demands could put a win-win agreement in jeopardy," he told Putin, according to Rouhani's website.
"In our view, conditions must not be created that give rise to damaging the will to achieve an agreement and reach a satisfactory conclusion."
EU foreign policy chief Catherine Ashton, who represents the nations talking to Tehran – Russia, China, the United States, Britain, France and Germany – said her aim for the talks was: "to see whether we can find a way to build confidence in the exclusively peaceful nature of Iran's nuclear programme."
She said the group of six was "united in our determination to see if it can be done and united in our determination that if we do any kind of agreement it must be a good agreement."
Police hunt gunman in Paris after newspaper, bank shootings
Reuters / Phuket Gazette
PHUKET: Police were hunting a lone gunman on the loose in Paris yesterday after he opened fire with a shotgun at the offices of a left-wing newspaper and a major bank before hijacking a car to take him to the Champs-Elysees avenue.
The assailant burst into the office of the Liberation daily in central Paris, shooting and seriously wounding a photographer's assistant before fleeing, police and staff at the newspaper said.
About 90 minutes later, he fired at least three shots into the lobby of the suburban headquarters of Societe Generale in the La Defense business district 10 km (6 miles) west of the centre, the prosecutor said. A window was shattered but none of the dozen or so workers standing nearby was hit.
President Francois Hollande, speaking from Jerusalem, said he had asked his interior minister to use all possible means to to find the gunman, "who tried to kill and could still do so".
"Freedom of the press is being targeted," Hollande told French media from Israel.
A police helicopter hovered over the Champs-Elysees area where the gunman had vanished into the crowd, having hijacked a car and forced the driver to drop him there.
A Paris prosecutor released two photographs said to show the suspect from surveillance footage and urged the public to call in any tips to a hotline.
One man wearing different outfits is suspected to have fired shots at the bank and the newspaper, hijacked a car and threatened people with a gun on Friday at a 24-hour news channel, BFMTV, said Paris prosecutor Francois Molins.
"Given the similarities between these four cases… we are favouring the hypothesis that there is one author," Molins told journalists. "The suspect is of European type, with salt-and-pepper hair and possibly 2 or 3 days of stubble."
Shotguns found

The suspect – who was photographed in a baseball cap with a sling bag, green sneakers with white soles, and either a puffy vest or long green coat – had not claimed the shooting or given any indication of his motive.
The victim of the shooting at Liberation, wounded close to the heart, was fighting for his life, Molins said.
Investigators had found two types of 12-gauge shotgun cartridges at the Liberation offices and in BFMTV's lobby where the gunman had fired shots. They were testing the shells for possible DNA evidence, Molins said.
Liberation managing editor Fabrice Rousselot said witnesses had described the assailant as a short-haired man in his 40s. Police said he was "of European type".
"He walked in, fired twice and left," Rousselot told reporters.
Deputy editor-in-chief Fabrice Tassel said in a tweet that the young male victim was fighting for his life in hospital.
Police deployed outside the offices of other media outlets in the French capital.
The mid-morning incidents came days after an armed intruder entered the offices of the BFM TV channel, threatening journalists before disappearing. Police said video surveillance footage showed it was the same man.
Liberation's offices near the Place de la Republique in east-central Paris were cordoned off as forensics experts investigated.
Survivors of deadly U.S. Midwest tornado sift through wreckage
Reuters / Phuket Gazette
PHUKET: When a powerful tornado bore down on the small city of Washington, Illinois, on Sunday, Ryan Bowers took his wife's advice and sheltered in the basement with their 2-1/2-month-old daughter and their dogs.
Winds of up to 200 miles per hour leveled their home, along with a large swath of the city of 15,000 people east of Peoria, but the Bowers survived, as did almost all of their neighbors.
The twister, part of a fast-moving storm that hammered much of the Midwest, killed eight people in Illinois and Michigan, but many survived thanks to quick reactions like Bowers's and because their homes had basements to flee to.
"I have to believe that 90 percent of those peo
— Phuket Gazette Editors

Join the conversation and have your say on Thailand news published on The Thaiger.
Thaiger Talk is our new Thaiger Community where you can join the discussion on everything happening in Thailand right now.
Please note that articles are not posted to the forum instantly and can take up to 20 min before being visible. Click for more information and the Thaiger Talk Guidelines.