The Blue Horizon World Corporate Golf Challenge, Thailand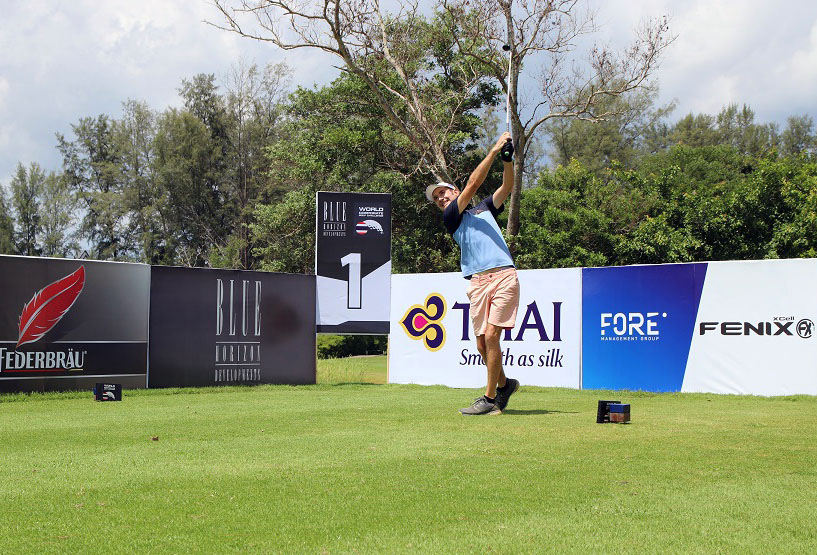 The WCGC Thailand roared back into action in 2018 with a new Title Sponsor 'Blue Horizon' at the helm of the event, and a new scoring system. With a title sponsor on board it enabled the entry fees to be lowered significantly from last year helping the event double participation on last year event with over 150 teams taking part in 2018.
The 2018 event culminated with 19 teams battling it out at the Thailand National final at Laguna Golf Club in Phuket. The winners would have the honour of representing Thailand at the world final in Cascais, Portugal.
It was a scorching hot morning in Phuket, with the course in brilliant condition, set up in tournament conditions with some very tasty Pin Positions.
Team Prime Real Estate (Paul Judge and Pim Surintarangoul) came out victorious with an amazing score of 44 better ball points, birdieing the last hole and winning on countback, booking their ticket to Portugal for the WCGC World Final.
We look forward to welcoming all participants back later in the year for their quest to reach the World Corporate Golf Challenge, World Final 2019.
The World Corporate Golf Challenge is the biggest corporate golf tournament in the world and, since its inception 25 years ago, over one million golfers have competed across the globe for the chance to represent their company and country 2018 the World Finals.
More than 30 countries will participate at the 2018 World Final in Cascais, Portugal. To find these 30 lucky national finalists, Licensees will have organised around 150 national qualifying events that attract over 7,500 business executives globally.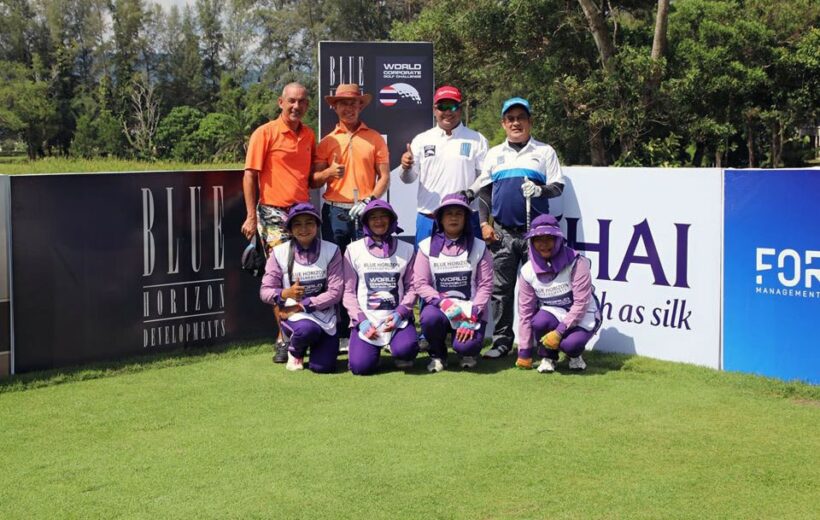 Thaiger Radio News – Tuesday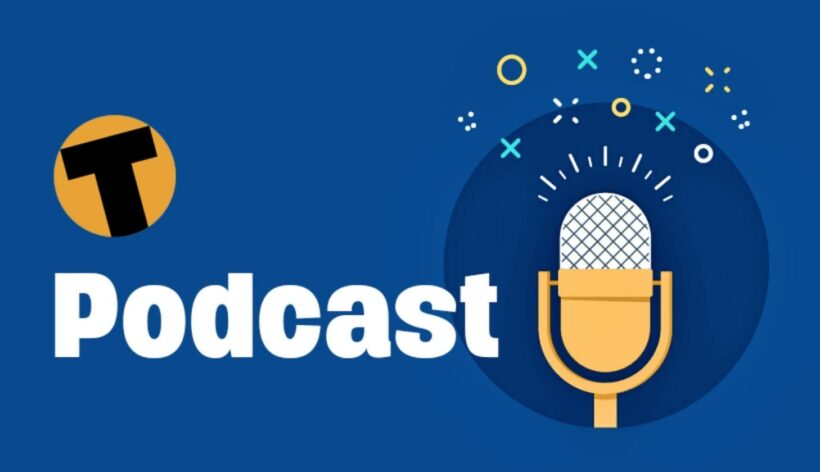 Motorbike driver killed in Thepkasattri road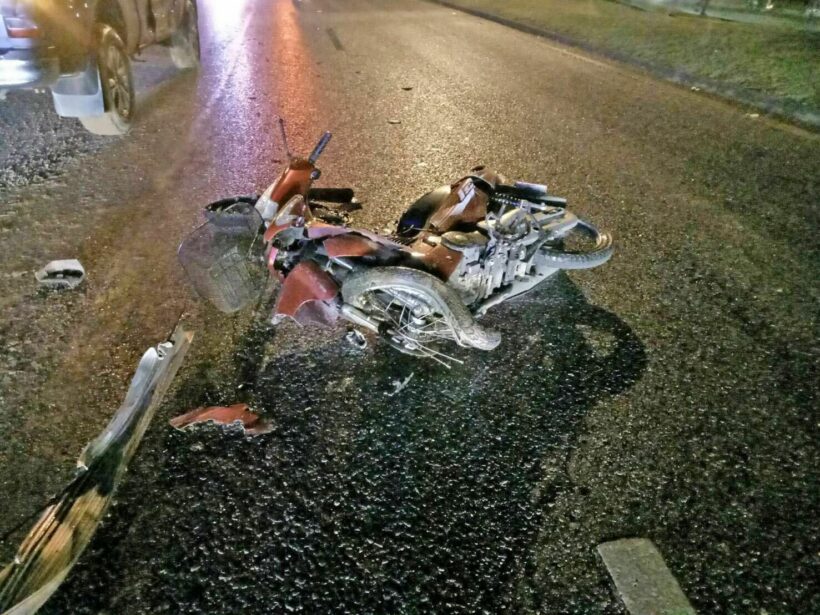 A motorbike driver has died after colliding with a pickup truck last night (August 20).
The incident happened near the new Honda Marine showrooms and offices on Thepkrasattri road, southbound, at about 11.45pm last night.
Rescue workers and police arrived at the scene to find a damaged motorbike on the road. Nearby they found the body of a motorbike driver who was later identified as 20 year old Nakarin Noognern from Phang Nga.
Nearby was a pickup truck. The 24 year old driver, Satawat Raksamerwong from Udon Thani, was waiting for police.
Police say that Nakarin was driving his motorbike at high speed heading from Thalang towards Phuket Town. Satawat was driving the pickup and allegedly cut across the path of the motorbike.
Khun Nakarin wasn't wearing a helmet and no alcohol or drugs were not detected on Satawat following a drug test. Police are yet to press charges at this stage.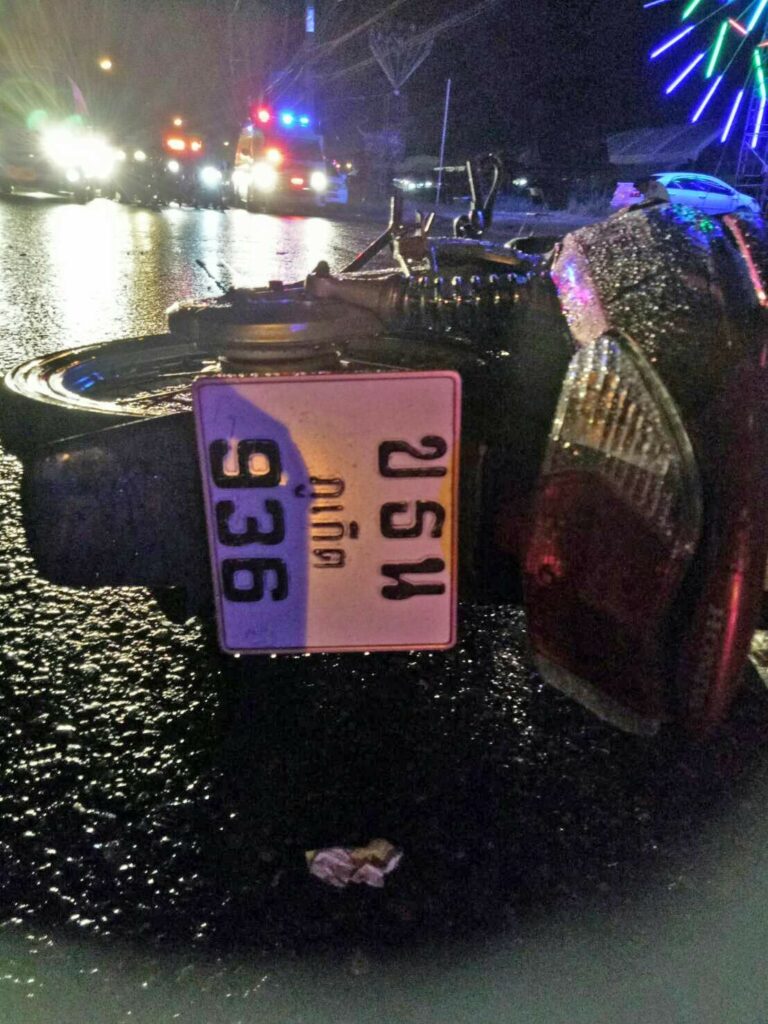 Muay Thai for five year olds – Sport or child abuse?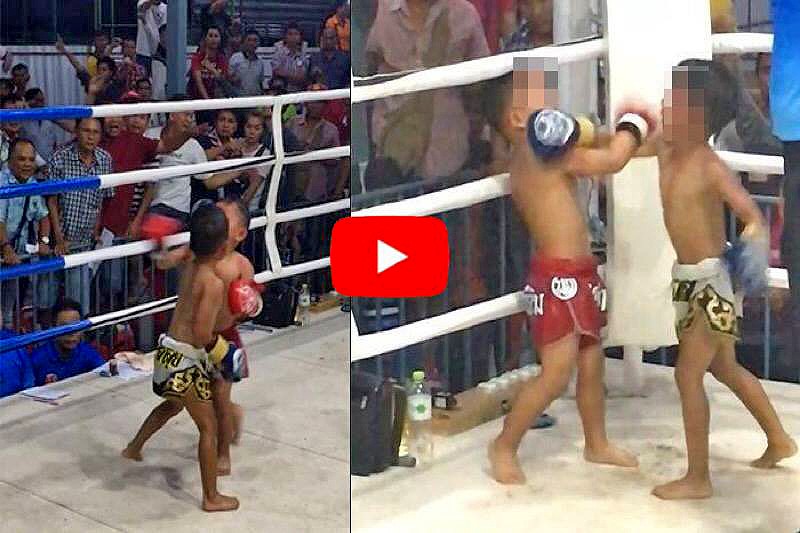 Video of two five year olds fighting in a boxing ring has sparked a lot of reaction. The young kids in the 17 kilo division (yes, there's such a thing) are shown punching each other's heads, with the occasional kick, as a crowd of baying adults urge them on.
Sanook reports that as one boy is repeatedly forced into a corner the referee makes no attempt to seriously intervene. He merely lets the boys continue flailing at each other in the center of the ring.
Neither child is wearing any head protection.
The video – posted by "Yuthaphoom Khunseuk Tragoonyang" – goes on for a full two minutes. You can watch the video HERE.
Sanook say opinion fell into two camps – one group were praising this as an expression of Thai culture though the national sport of Muay Thai, the other condemning it as nothing more than child abuse for the pleasure of adults that violated the rights of children.
Sanook said that doctors at Mahidol University have stated that 100,000 children under the age of 15 are competing in Muay Thai prize fights in Thailand. They point out that children of this age should not be fighting due to potential damage to the brain.
The Thaiger story about the Mahidol University report HERE.
Sanook said that moves are currently being made to seek a change in the law that allows such "sport".
SOURCE: Sanook