ASEAN addresses 'fake news'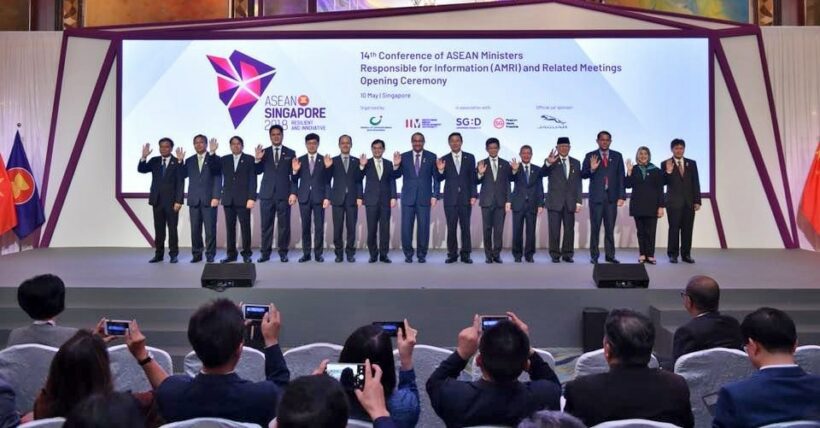 The Association of Southeast Asian Nations (ASEAN) has acknowledged that "fake news" is one of the new challenges its member-countries must grapple with now that digital media are citizens' primary sources of information.
False and misleading news was among the chief topics at the 14th meeting of the Asean Ministers Responsible for Information today (Thursday).
The ministers issued a Declaration on a Framework to Minimise the Harmful Effects of Fake News. At the meeting, which had "Inclusive and Informed Digital Asean" as its theme, the ministers also agreed that member-countries should work together to improve digital literacy, encourage relevant agencies to develop guidelines for responding to fake news, and share "best practices".
They set out four "broad strategies" for members to use in addressing online falsehoods – education and awareness, detection and response, norms and guidelines, and community and "ground-up" participation. These can be tailored to the unique circumstances of each country in terms of laws and regulations, it was agreed.
The ministers stated that mitigating the harmful effects of fake news was "everyone's responsibility". Singapore Finance Minister Heng Swee Keat said the framework would improve regional cooperation in establishing "a trusted digital ecosystem where people will be guaranteed access to reliable sources of information".
Singapore's Minister for information and Communications, S Iswaran, said the meeting would nurture "a digitally ready ASEAN" and "fuel digital growth" in the region.
"Members must work closely together to promote socially responsible online behaviour," he said, "to ensure that the digital space remains one that is safe, reliable and conducive for everyone to interact with one another freely and with confidence."
Fake news emerged as a concern at an AMRI roundtable discussion last year. Singapore has planned a workshop at the current meeting on best practices and countermeasures. Several ASEAN members have already taken steps towards curbing the negative effects of fake news.
Earlier this year, Malaysia turned its fact-checking portal Sebenarnya.my into a mobile-phone application. Citizens can check the authenticity of news and submit queries regarding unverified information.
Masyarakat Anti Fitnah Indonesia, a civic group, set up a Facebook page where people can report and discuss suspected falsehoods. It has six full-time fact-checkers and a search engine listing legitimate news sites. Heng said Singapore convened a parliamentary select committee earlier this year to investigate deliberate online falsehoods.
"The committee held public hearings to seek views from various sectors on practical solutions to address fake news and is currently putting together its recommendations," he said.
Heng noted that the World Economic Forum has identified "misinformation going viral online" as one of the biggest threats to society. ASEAN is not immune, he said.
The ministers also approved a set of Core Values on Digital Literacy as a starting point for further discussion aimed at helping citizens "navigate the digital media landscape safely and responsibly".
Also endorsed was a Framework for Co-production in the Audio-Visual Sector to improve content producers' skills in production techniques. The Digital Terrestrial Television broadcasting system (DVB-T2) and Integrated Receiver Decoder Technical Specifications will be revised to ensure mobile and portable DVB-T2 receivers meet minimum standards. The system allows people to watch free-to-air channels on their portable devices via terrestrial transmission. Government messages can be transmitted while people are on the move.
STORY: The Nation

Thaiger Radio News – Tuesday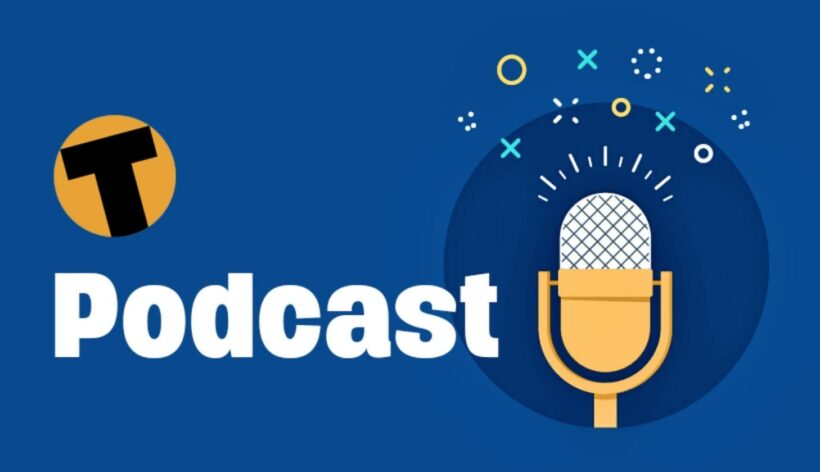 Muay Thai for five year olds – Sport or child abuse?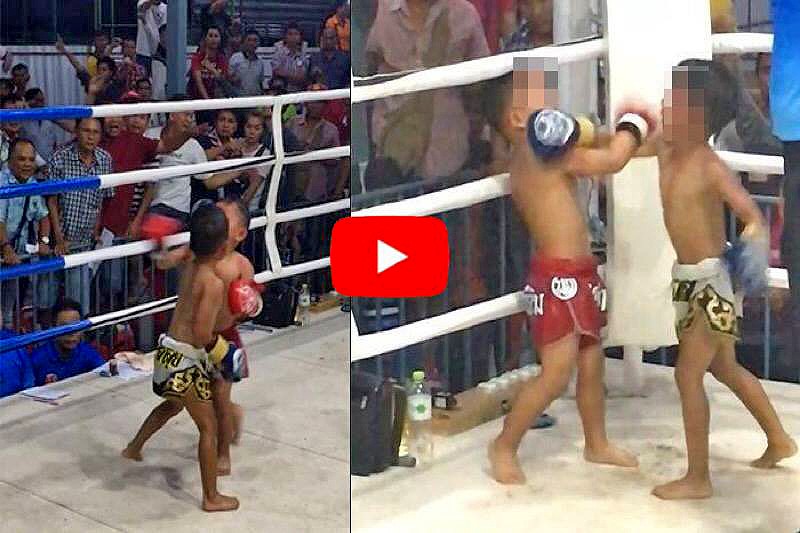 Video of two five year olds fighting in a boxing ring has sparked a lot of reaction. The young kids in the 17 kilo division (yes, there's such a thing) are shown punching each other's heads, with the occasional kick, as a crowd of baying adults urge them on.
Sanook reports that as one boy is repeatedly forced into a corner the referee makes no attempt to seriously intervene. He merely lets the boys continue flailing at each other in the center of the ring.
Neither child is wearing any head protection.
The video – posted by "Yuthaphoom Khunseuk Tragoonyang" – goes on for a full two minutes. You can watch the video HERE.
Sanook say opinion fell into two camps – one group were praising this as an expression of Thai culture though the national sport of Muay Thai, the other condemning it as nothing more than child abuse for the pleasure of adults that violated the rights of children.
Sanook said that doctors at Mahidol University have stated that 100,000 children under the age of 15 are competing in Muay Thai prize fights in Thailand. They point out that children of this age should not be fighting due to potential damage to the brain.
The Thaiger story about the Mahidol University report HERE.
Sanook said that moves are currently being made to seek a change in the law that allows such "sport".
SOURCE: Sanook
Thaiger Radio News – Monday