THAIGER TODAY Thursday, October 5
It's a bomb, an old bomb | Joint statement from White House mentions new Thai elections | Civil aviation 'report card' verdict soon | Swarms of pink fire jellyfish at Koh Gai | Tesco Lotus closing 1,900 stores on October 26.
Keep in contact with The Thaiger by following our
Facebook page
.
Never miss out on future posts by
following The Thaiger
.
Health officials call for smoking to be banned in residential buildings in Thailand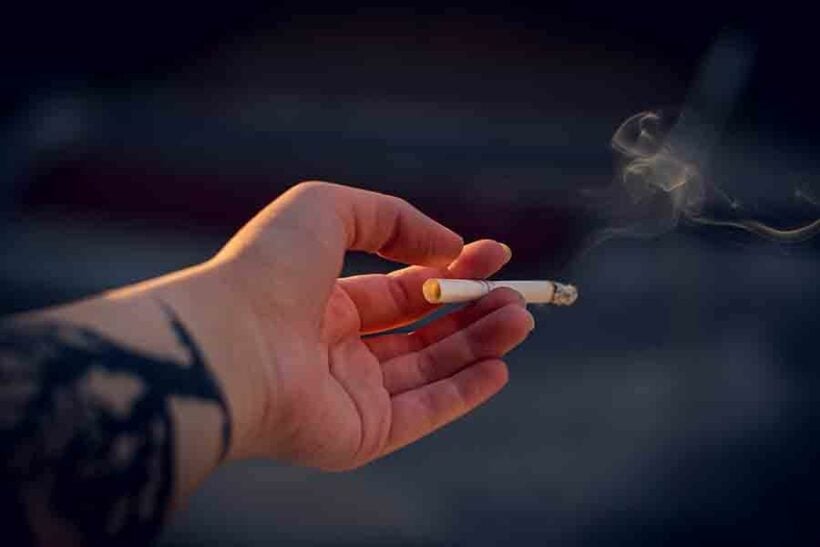 Thai health officials are calling for a ban on smoking in residential buildings, such as condominiums, hotels, and dormitories. Those campaigning for a change in the law say it's needed to protect the health of residents, and children in particular. Paisan Limsathit, from the Health Laws and Ethics Centre at Thamassat University, says residential buildings should be smoke-free in order to protect residents from second-hand smoke. He was speaking at a seminar on the protection of non-smoking condo residents.
The seminar was organised by the National Health Foundation and examined the results of a September – October study from Thammasat University that looked at smoking in condominium buildings.
According to the findings, out of over 1,200 people surveyed, 15% say they are smokers. Nearly half of those say they usually smoke on the balcony of their condo. 89% of respondents are in support of a total ban on smoking in condo buildings.
Meanwhile, Nipapan Kangsakulniti from the Faculty of Public Health at Mahidol University, says non-smokers are susceptible to second-hand smoke in shared buildings, adding that, according to a US study, banning smoking in residential buildings could cut maintenance costs by nearly 5 billion baht, as well as protecting the health of residents and reducing the risk of fires.
While the law in Thailand outlaws smoking in government and office buildings, as well as shopping malls and other public spaces like lobbies and corridors, there is no outright ban on smoking in residential buildings. Charan Kesorn from the Property Management Association of Thailand and the Thai Real Estate Association, says a compromise would be to reserve dedicated smoking areas away from non-smoking residents.
The fine for breaching Thailand's ban on smoking in public places starts at 2,000 baht, rising to a potential 100,000 baht and/or a year in prison for smokers caught puffing on the beach.
SOURCE: Chiang Rai Times
Keep in contact with The Thaiger by following our
Facebook page
.
Never miss out on future posts by
following The Thaiger
.
Police hunt armed man who robbed Chon Buri store of 200,000 baht worth of gold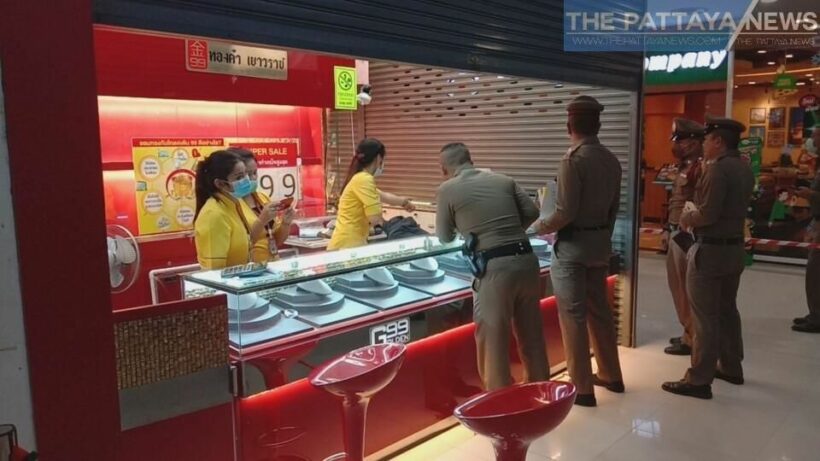 Police in the city of Laem Chabang, the shipping port in the eastern province of Chon Buri, are hunting a suspect described as "armed and dangerous" following a robbery at a department store. Employees of the 'Golden 99' store were threatened at gunpoint before the man made off with gold valued at 200,000 baht. The 3 staff members were left shaken but unhurt.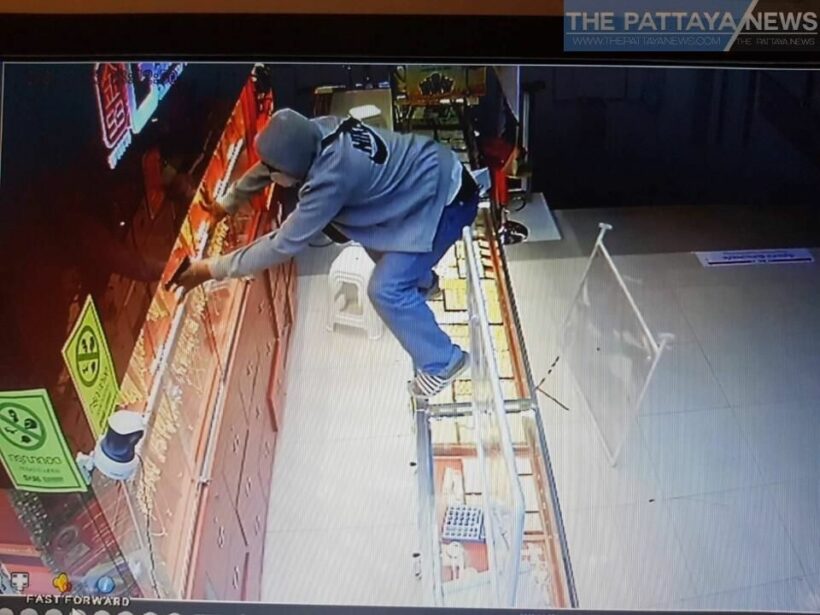 Police were notified of the robbery yesterday evening and have been examining CCTV footage as part of their investigation. Footage shows the thief threatening employees, then climbing over the counter and taking an amount of gold before running out of the store. The authorities say they already have several leads in their search for the suspect.
SOURCE: The Pattaya News
Keep in contact with The Thaiger by following our
Facebook page
.
Never miss out on future posts by
following The Thaiger
.
Traffic jams in Bangkok as police use containers to block protesters from Crown Property Bureau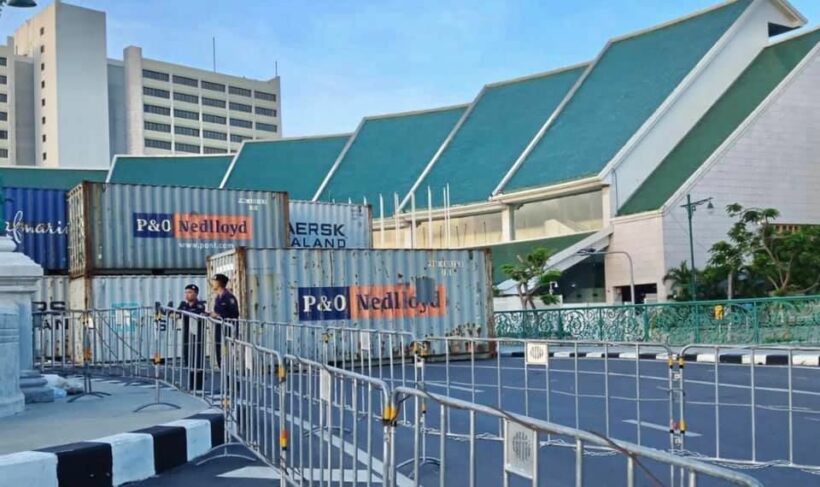 The hashtag #รถติด, (traffic jam), was among Twitter's top 3 trending hashtags this morning as Bangkok motorists battled congestion caused by the police's attempts to block protesters from the Crown Property Bureau.
First they used small portable metal barricades, then razor wire, then concrete blocks, then old buses. Now they're going for the heavy "blockade" artillery – steel shipping containers. Officers secured the roads surrounding the Crown Property Bureau with the containers as barriers, which in turn caused traffic jams in the capital, despite confirmation that the protest location had changed. Photos of the containers put in place to act as makeshift barriers were widely shared on social media.
Last night, protest leaders confirmed the location of today's rally has shifted from the Crown Property Bureau to the headquarters of the Siam Commercial Bank in the Chatuchak district of the capital. Activists say this is to avoid clashes with rival royalist groups who they claim are being sent to confront them. The Free Youth Movement posted confirmation of the new location on social media at around 10.30pm last night.
"Breaking: The November 25 rally will take place at SCB headquarters! This move is to avoid clashing with an organised mob and avoid playing the tyrant's game. Meet us there at 3pm to claim back the property that should have been the people's."
The change of venue has thrown the police into confusion as they'd already shipped in up to 6,000 police to assist with "crowd control" around the Crown Property Bureau buildings.
SOURCE: Nation Thailand
Keep in contact with The Thaiger by following our
Facebook page
.
Never miss out on future posts by
following The Thaiger
.