South
Father and mother found in Trang murder-suicide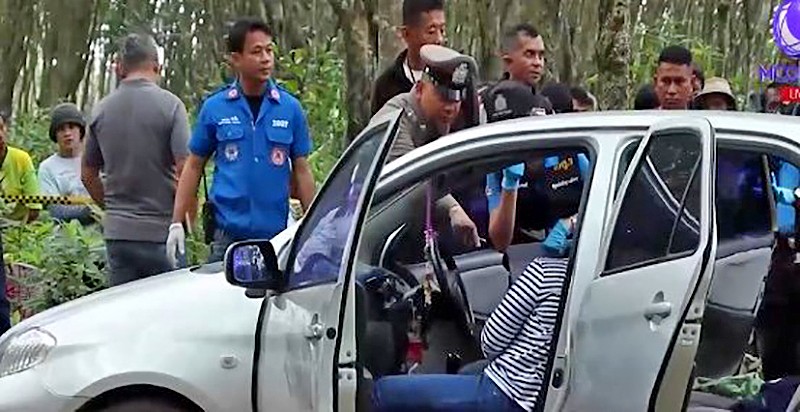 Two Trang parents dropped their children off with a relative and then drove away. Not long after police found the two dead in an apparent murder-suicide.
TNA reports that two were allegedly arguing over extra-marital relationships and jealousies. They left the children with an older sister while they drove off to sort out their differences.
Police from the Huay Yort station in Trang found both dead from gunshot wounds only a kilometre away from the relative's home.
The father, Wuthichai, had a single wound to the head and was still grasping a gun in his hand whilst sitting in the driver's seat. His wife, Chatlada, had been shot through the window of the passenger side with the bullet entering her left cheek.
Police say that it appears the husband shot her from outside the car before getting back in the car and shooting himself.
SOURCE: Thai News Agency