Koh Phangan police hit back at allegations of mishandled report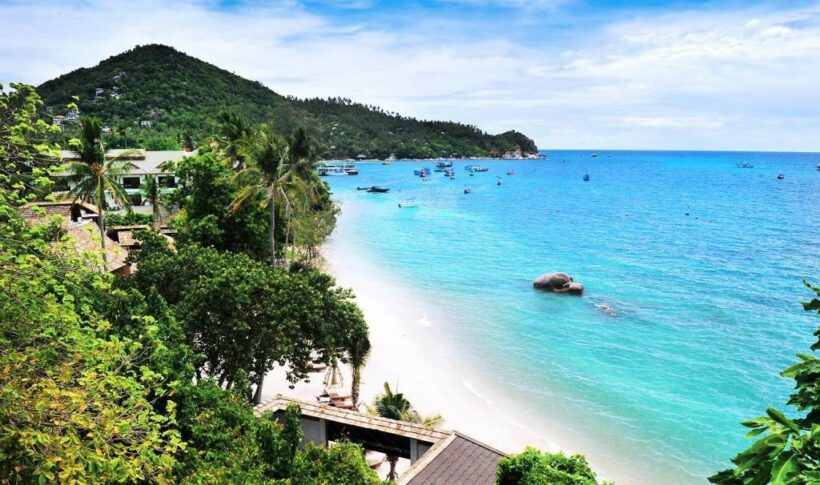 Surat Thani provincial police have hit back at allegations they've mishandled another possible rape case on Koh Tao. In fact they say there was no rape case on the holiday island involving a British backpacker as alleged in social and wider media, in Thailand and overseas. Koh Tao island has earned a reputation in recent years for a number of mysterious crimes, rapes and murders.
The Koh Pha-ngan police superintendent Pol Col Sathit Kongnian clarified matters during a video conference with Surat Thani's Pol Maj-Gen Apichart Boonsrirote, saying that on June 27 (the original report says the report was made on June 26) a British tourist identified as 20 year old Isabel Victoria Bakter made a report with Koh Phangan police reporting that her iPhone 7 and 3,000 baht in cash had gone missing on Sai Ree beach on the scenic Koh Tao island on June 25 (original police report below).
He insisted that Isabel didn't say she was robbed but merely said that the two items just went missing.
You can read the original article about this story HERE.
He said the duty officer then advised Ms Bakter to lodge her complaint with Koh Tao police as her belongings were reported to have gone missing there, but she claimed it was not convenient for her to go there and she merely wanted a police report so she could claim an insurance compensation.
The duty police officer made a copy of her complaint form and gave it to her, said Pol Col Sathit, stressing that the British backpacker did not complain of being raped and robbed as reported in the social media.
The Koh Phangan police officer's recollection of events is very different from the statement Isabel has made with UK police and repeated in articles in the Samui Times.
Ms Bakter left Thailand via Bangkok on July 2.
Thai PBS reports that Koh Tao police deputy superintendent Pol Lt-Col Napa Senathip disclosed that on August 8, a resort owner on Koh Tao island informed his men that he received a message from Ms Bacter that while vacationing on Koh Tao she was raped and robbed of her cellphone and 3,000 baht in cash and demanded that he was to be held accountable for the incident.
(The 'resort' is named as Fishbowl Bar and Leo Bar in the girl's original story)
After receiving the information from the resort owner, Koh Tao police then checked video footages at the resort but found that all the footages on that particular day that the alleged crime took place had been automatically deleted, said Napa, adding that the police wanted to question the British backpacker but found she already left Thailand in July.
According to Thai PBS, Pol Maj-Gen Apichart said he had instructed the police to trace the origins of the reported rape and found out that it came from a website which was registered abroad but used the name of a famous tourist destination in Surat Thani province (he was referring to Samui Times, registered in the UK).
He then alleged that the same website had occasionally posted fake news to discredit Koh Tao since the murder of two British backpackers on the island in 2014.
Samui Times has also referred to Koh Tao as 'Death Island' with the Surat Thani police saying they will sue the website for libel.
(The Thaiger notes that a mysterious loss of CCTV footage at the same bar was the excuse used in the investigations into the murder of British back-packers Hanna Withering and David Miller in 2014.)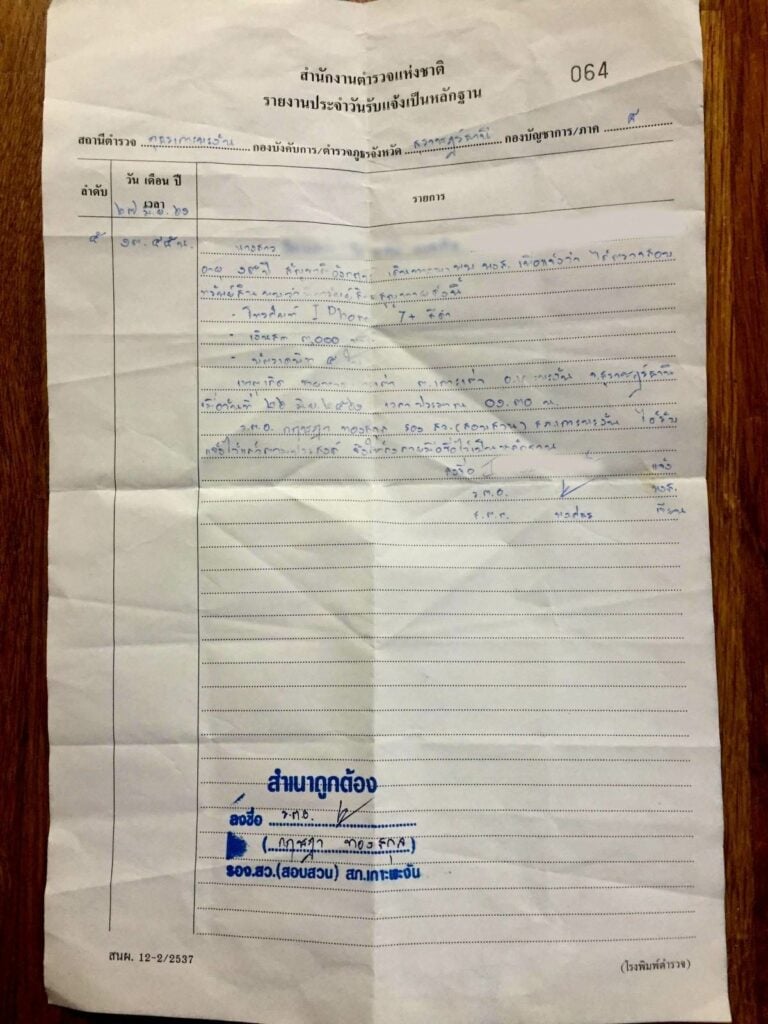 Keep in contact with The Thaiger by following our
Facebook page
.
"Auf Wiedersehen" to overstaying German on Koh Samui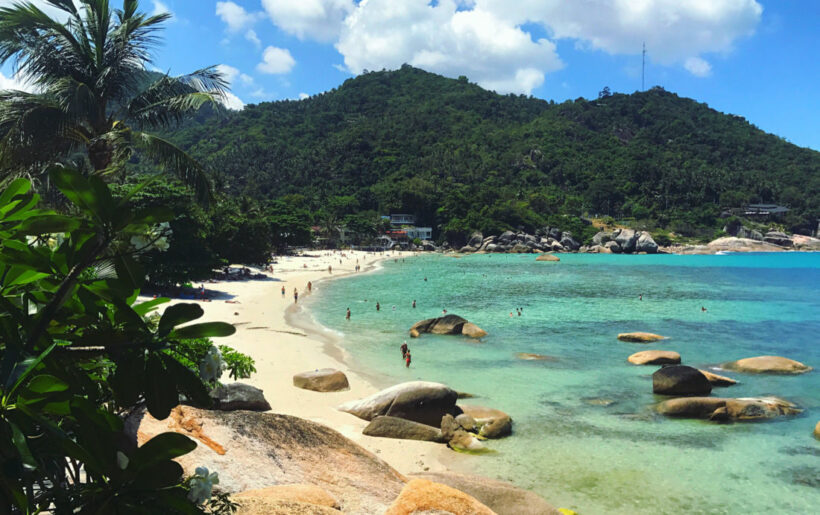 PHOTO: TripSavvy.com
A contingent of immigration and tourist police have arrested a 49 year old German who had overstayed his visa in the kingdom on Koh Samui for 14 days. He will likely be blacklisted from re-entering Thailand for a period following his overstay.
The man, identified only as Manfred L, was taken into custody near the Bo Phut market on the ring road that encircles the island.
Naew Na news agency, always the first with Immigration stories, says the arrest was in keeping with immigration policy and that the public could call 1178 to report violators. They published a picture of the arrested man with his face hidden by a graphic saying "bye".
We chose a pretty picture of Koh Samui instead.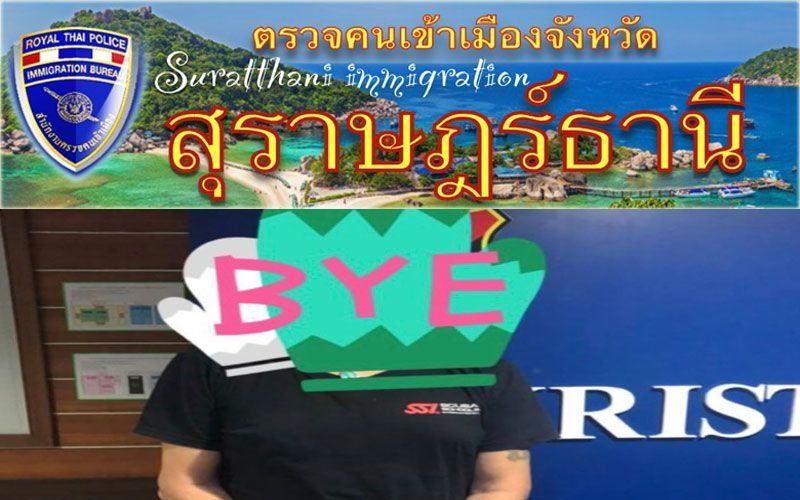 SOURCES: Naew Na News | Thai Visa
Keep in contact with The Thaiger by following our
Facebook page
.
Samui airport 'spy cam' taken offline after police raid home of British expat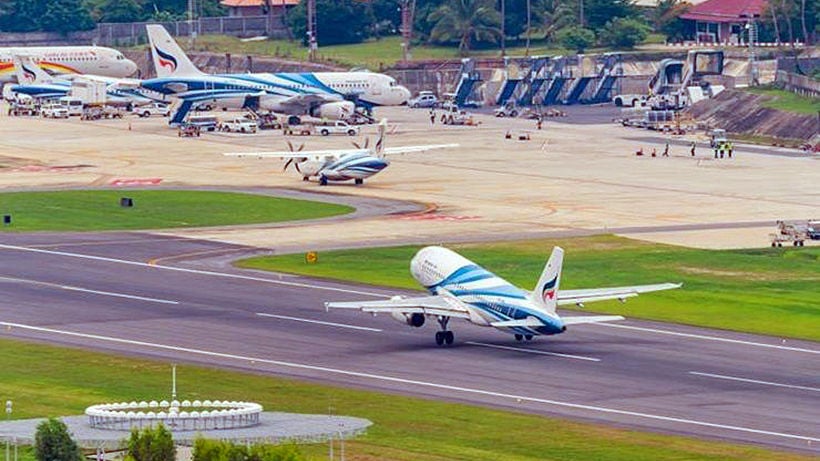 FILE PHOTO: panvimanresortkohphangan.com
Police, immigration and airport authorities have closed down a 'spy cam' that was providing real-time video of activities at Koh Samui's Airport.
Police headed to a house next to the Koh Samui Airport after complaints that a CCTV camera was recording take-offs and landings at the airport. The authorities deemed that the camera could pose a security risk.
The camera is one of many that give realtime views of locations on Samui for 44,600 followers on YouTube and Facebook. It is called "The Real Samui Webcam". The live cameras provide foreigners a snapshot of what is currently going on around the holiday island.
Authorities found a 72 year old British man whose passport and work permit were all in order. He works in the "detox" industry at a health company. He told police that the camera was located on his flat roof and had been put there by a friend. Channel 3 news reports the camera is now offline. The airport authority had claimed that the camera was a risk to security as the "airport is used by many important people".
But there are still plenty of live-streams of the Gulf island available. Looks like a nice day on Koh Samui!
SOURCE: ThaiVisa
Keep in contact with The Thaiger by following our
Facebook page
.
Russian man and his dog found dead on Koh Samui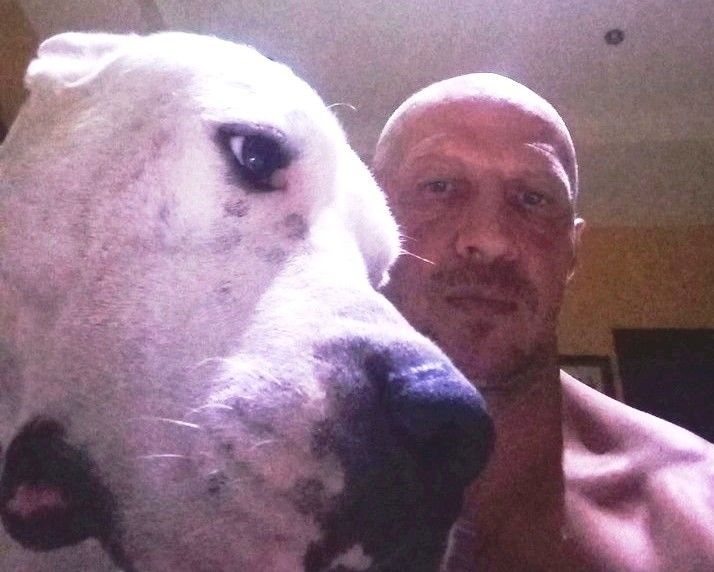 A 51 year old Russian man, identified as Vyacheslav Kolbunov, has been found dead at his home on Koh Samui.
A dead pit bull was also found in the room, with two other pit bulls discovered in an enclosure outside the home.
Koh Samui police and forensic officers discovered drug paraphernalia, along with a coffee cup and a glass containing brown liquid, which have been sent for testing. No signs of a struggle were found.
Mr Kolbunov's body was found on Friday night, after neighbours called police about a foul smell coming from the property. Police believe the man and his dog had been dead for several days.

Neighbours say the Russian had lived in the house for about 10 years and got along well with people. They say he loved animals and had three pit bulls and a cat.
Forensic experts will now carry out a postmortem examination, while Livestock officials will carry out checks on the pit bull. It's understood that Mr Kolbunov's gardener will also be brought in for questioning.
SOURCE: The Chiang Rai Times
Keep in contact with The Thaiger by following our
Facebook page
.