Agama Yoga on Koh Phangan raided by Thai police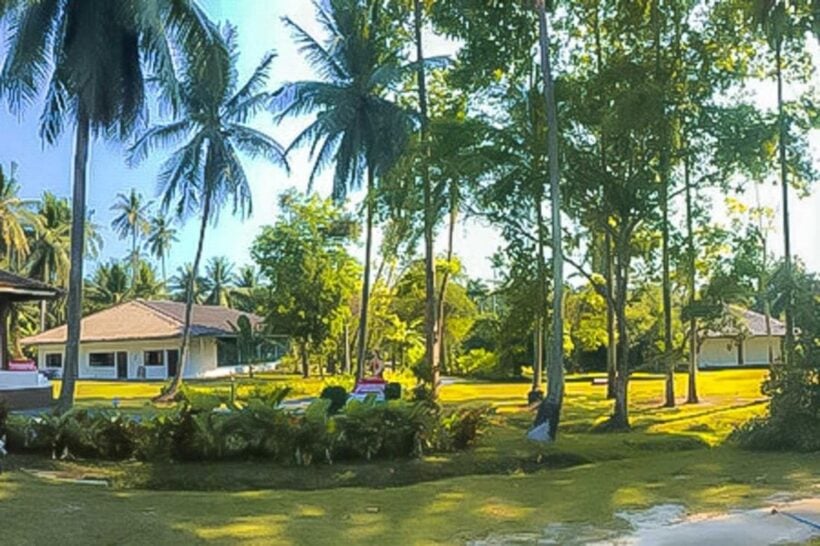 The Thai Military & Police have raided Agama Yoga in Koh Phangan. Charges have been filed against the Swami Vivekananda Saraswati. According to our source, Agama has been a 'ghost town' for weeks.
Back in July The Thaiger reported that the founder of the Koh Phangan based yoga and tantra school Agama, Swami Vivekananda Saraswati, was accused by multiple women of sexual assault. He claimed to be the "brilliant exponent of a unique and modern trend of thinking in Yoga" who "has reached high states of spiritual realisation."
Agama Yoga on Koh Phangan is one of the world's largest yoga training centres. Swami's teacher is the infamous Romanian yoga guru Gregorian Bivolaru. Bivolaru was sentenced to six years in prison for having sex with an underage girl.
At the time the Swami warned those who dared to speak against him that "they are under demonic influence and face infernal consequences for many lives to come."
Several of his most senior teachers were also accused of rape or sexual assault at the time. Former staff claimed that the Swami was paying off the Thai authorities.
Staff at the Koh Phangan facility resigned in droves following the July story.
Read the story from The Thaiger posted on July 27 HERE.
BREAKING NEWS: The Thai Military & Police have raided Agama Yoga today! Charges have been filed against Swami. Agama has been a ghost town for weeks I'm told…Visit: www.agamajustice.com for news and updates.

Posted by Be Scofield on Tuesday, September 4, 2018
Video of the alleged raid by Thai police at the headquarters of the Agama Yoga Centre on Koh Phangan – Facebook/Be Scofield
On the website for Agama Yoga they are currently advertising the "ART OF DYING WORKSHOP" which is said to be held between September 24 – 29.
"Learn to understand your own death and its significance, as well as to support loved ones through this transition with spiritual purpose and compassion. Agama draws on the famed Tibetan Bardo Thodol and both modern and Yogic resources to help participants approach death with fearlessness."
Seems the business may be dying before the proposed September start date.
Keep in contact with The Thaiger by following our
Facebook page
.
"Auf Wiedersehen" to overstaying German on Koh Samui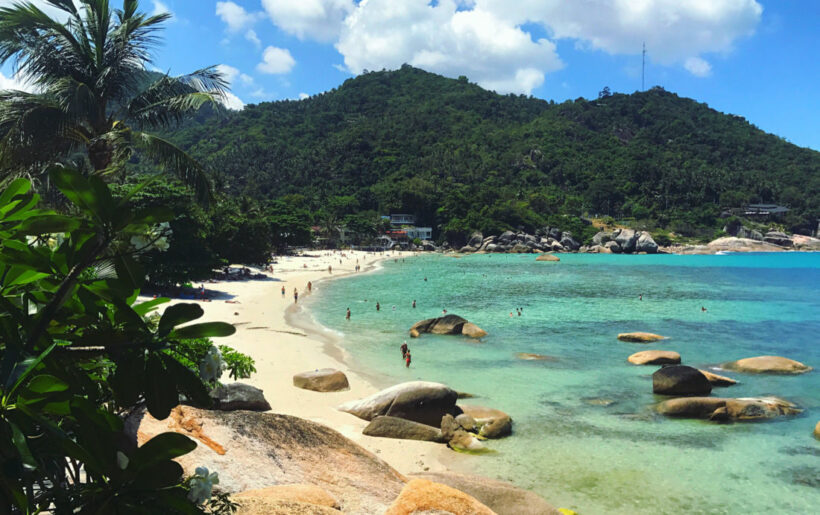 PHOTO: TripSavvy.com
A contingent of immigration and tourist police have arrested a 49 year old German who had overstayed his visa in the kingdom on Koh Samui for 14 days. He will likely be blacklisted from re-entering Thailand for a period following his overstay.
The man, identified only as Manfred L, was taken into custody near the Bo Phut market on the ring road that encircles the island.
Naew Na news agency, always the first with Immigration stories, says the arrest was in keeping with immigration policy and that the public could call 1178 to report violators. They published a picture of the arrested man with his face hidden by a graphic saying "bye".
We chose a pretty picture of Koh Samui instead.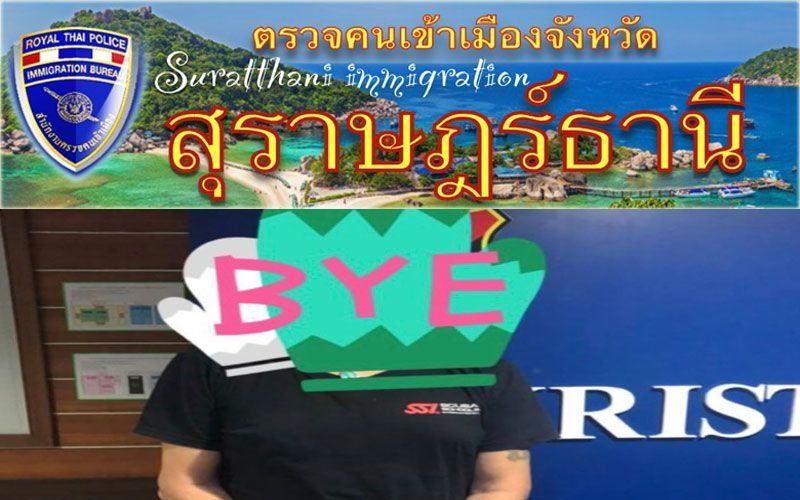 SOURCES: Naew Na News | Thai Visa
Keep in contact with The Thaiger by following our
Facebook page
.
Samui airport 'spy cam' taken offline after police raid home of British expat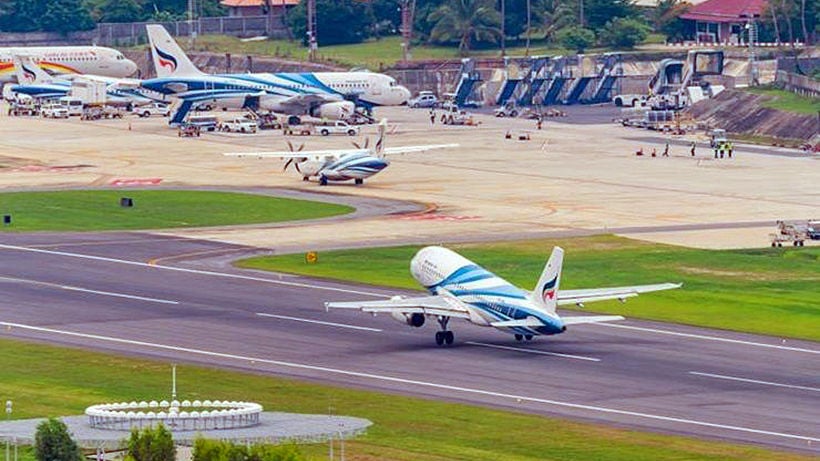 FILE PHOTO: panvimanresortkohphangan.com
Police, immigration and airport authorities have closed down a 'spy cam' that was providing real-time video of activities at Koh Samui's Airport.
Police headed to a house next to the Koh Samui Airport after complaints that a CCTV camera was recording take-offs and landings at the airport. The authorities deemed that the camera could pose a security risk.
The camera is one of many that give realtime views of locations on Samui for 44,600 followers on YouTube and Facebook. It is called "The Real Samui Webcam". The live cameras provide foreigners a snapshot of what is currently going on around the holiday island.
Authorities found a 72 year old British man whose passport and work permit were all in order. He works in the "detox" industry at a health company. He told police that the camera was located on his flat roof and had been put there by a friend. Channel 3 news reports the camera is now offline. The airport authority had claimed that the camera was a risk to security as the "airport is used by many important people".
But there are still plenty of live-streams of the Gulf island available. Looks like a nice day on Koh Samui!
SOURCE: ThaiVisa
Keep in contact with The Thaiger by following our
Facebook page
.
Russian man and his dog found dead on Koh Samui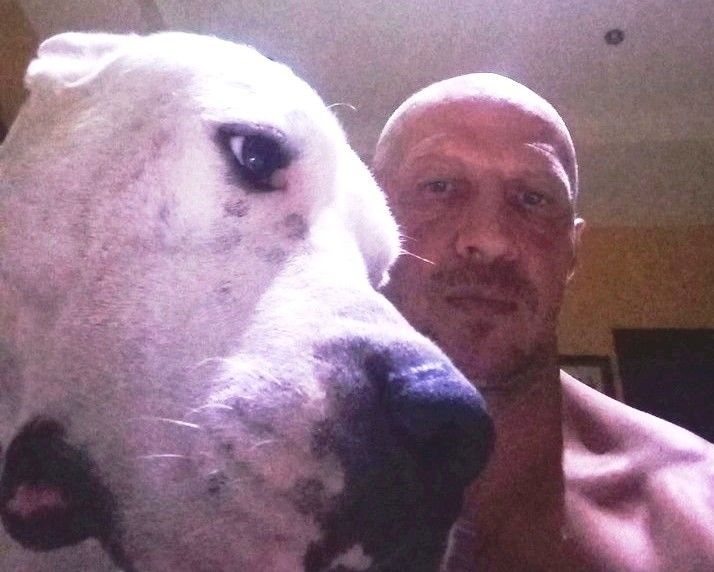 A 51 year old Russian man, identified as Vyacheslav Kolbunov, has been found dead at his home on Koh Samui.
A dead pit bull was also found in the room, with two other pit bulls discovered in an enclosure outside the home.
Koh Samui police and forensic officers discovered drug paraphernalia, along with a coffee cup and a glass containing brown liquid, which have been sent for testing. No signs of a struggle were found.
Mr Kolbunov's body was found on Friday night, after neighbours called police about a foul smell coming from the property. Police believe the man and his dog had been dead for several days.

Neighbours say the Russian had lived in the house for about 10 years and got along well with people. They say he loved animals and had three pit bulls and a cat.
Forensic experts will now carry out a postmortem examination, while Livestock officials will carry out checks on the pit bull. It's understood that Mr Kolbunov's gardener will also be brought in for questioning.
SOURCE: The Chiang Rai Times
Keep in contact with The Thaiger by following our
Facebook page
.