Agama Yoga founder Swami Vivekananda accused of sexual assault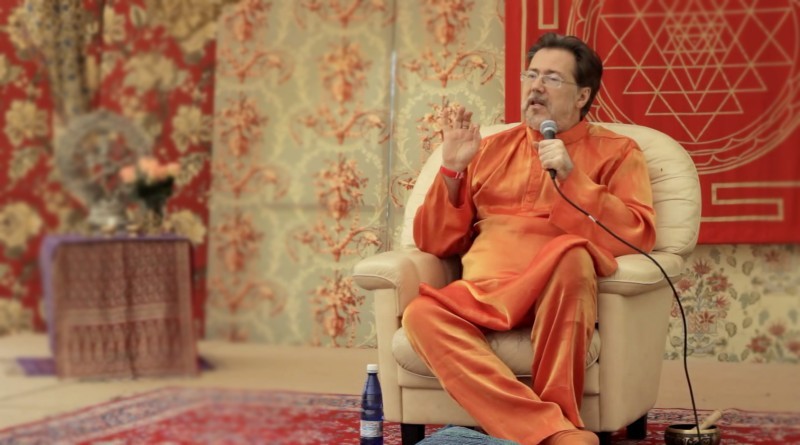 The founder of the Koh Phangan based yoga and tantra school Agama, Swami Vivekananda Saraswati, has been accused by multiple women of sexual assault. He claims to be the "brilliant exponent of a unique and modern trend of thinking in Yoga" who "has reached high states of spiritual realisation."
Agama Yoga is one of the world's largest yoga training centres. Swami's teacher is the infamous Romanian yoga guru Gregorian Bivolaru. Bivolaru was sentenced to six years in prison for having sex with an underage girl.
Swami warns those who dare to speak against him that they are under "demonic influence" and face "infernal consequences for many lives to come." Several of his most senior teachers have also been accused of rape or sexual assault. Former staff have stated Swami says he is paying off the Thai authorities.
Staff at the Koh Phangan facility are reported to have resigned in recent days as the scandal comes to light.
A Pattern of Abuse
When Agama student Kelly Anne (not her real name) met with Swami for her first spiritual consultation she says he sexually assaulted her. She told me that she sought advice from him on anxiety and other issues. His advice was three men a day she said. When she tried to leave he threw himself on her, "Then I got up to go away and he started kissing full on tongue. It was very aggressive. And then he started groping my bum. I was literally dizzy." This was her very first consultation with Swami.
Kelly Anne did eventually end up being sexual with Swami at one point. However, on one occasion she messaged him before she arrived for a meeting and said, "I don't want to have sex. I don't know what I want to talk about." She made it clear what her intentions were, expecting he would listen. Yet, when she arrived Swami immediately threw himself on her:
"When he opened the front door he instantly stuck his tongue in my mouth and started kissing me. I closed my mouth and started moving my head away. He then proceeded to feel my ass and tried to get his hands inside my shorts to finger me. I pushed his arm away, in a downward movement, with my fist clenched. To this day I don't know why I didn't slap him and walk out of the house.
Instead we sat on the sofa and he continued to try and get in my shorts. I remember moving positions several times, to try to get his hands away from that area. In the end, he succeeded and I was lying on the sofa, he had his fingers inside of me. It wasn't like he was trying to pleasure me, he just had his fingers inside me and continued to chat to me about general things."
Kelly Anne describes another incident, "I had come over for a yoni massage. Instantly after I got there he was trying to f**k me. Then he went down on me and started to stick it in." A yoni massage is a sacred healing massage that involves therapeutically touching a woman's genitals. She said she felt sexually violated.
In contacting the swami about the allegations this reply came back… "Swami is now in the retreat and during this week he is not doing any satsangs, Q&As, office hours or interviews. Also he might not be checking his emails."
It is understood, according to a source on Koh Phangan who asked not to be named, that the Swami departed the island last night by ferry, allegedly heading to Romania, Europe.
But this response has been posted on the organisation's Facebook page, printed in full…
We at the Agama Yoga Foundation, wish to respond to the recent allegations made against our school and its members. A couple of weeks ago these issues were brought to our attention and we have begun to investigate. We are seeking outside guidance, as well as working internally with our students, teachers and staff as to what changes and solutions can be made within our school and community.
We are and have always been deeply concerned about the wellbeing of our students and staff, past and present. We want to assure you that we are currently undertaking a major review and overhaul of all our practises and procedures to ensure that everyone who arrives at Agama does so in the knowledge that their safety and emotional well-being is at the core of all our practises.
Considering the severity of these allegations, Swami has taken the decision to step back from all his administrative and teaching responsibilities in order for the situation to be investigated without additional provocation. Following the investigation we will focus on the important tasks of restructuring our internal policies and reflecting on the current situation.
In the context of a spiritual community, responsibility for maintaining a respectful and supportive environment falls on all community members: teachers, students and other members of staff who participate in our yoga and tantra-related activities. Excellence in learning, self-realisation and evolving is fostered by promoting free exchange of ideas, beliefs and opinions, and it necessarily includes discussion of controversial topics and unpopular points of view which may provoke conflict.
At Agama one of our aims is to foster a respectful environment in which the human dignity of everyone is valued, and the diverse perspectives and experiences of all members of the community can flourish. We have faith that with your support and our determination to implement change where needed, that we will move forward and create an even stronger and more loving spiritual community here at Agama.
…
Read the full story at Medium.com "Women Accuse Agama Yoga Founder Swami Vivekananda Saraswati of Sexual Assault" which was brought to us by Be Scofield.
Keep in contact with The Thaiger by following our
Facebook page
.
Never miss out on future posts by
following The Thaiger
.
Academics call on government to hurry up and help the tourism industry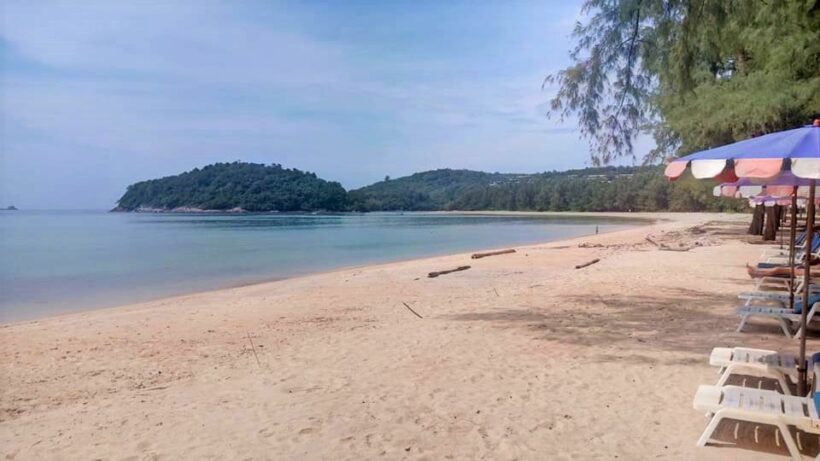 Leading Thai academics are calling on the government to get a move on and help the tourism industry before it's too late. Addressing a gathering arranged by the Foundation for Labour and Employment Promotion, Kiriya Kulkolkran from Thammasat University's Faculty of Economics, pointed to the 80% drop in international tourism as a result of the Covid-19 fallout. His estimate includes the first few months of the year when there was actually a functional tourism industry in Thailand.
According to a report in the Bangkok Post, Kiriya says just 4% of businesses in the tourism sector say they've made the same amount or more than they did before Covid-19. She adds that a survey shows employees in the industry are concerned about debt accumulation and "extremely worried about the future".
Bovorn Subsing, from Chulalongkorn University's Social Research Institute, has backed up the comments, saying tourism workers have seen their wages drop by 60%, while still facing the same, or higher, cost of living. The result is that most are now in debt.
Kiriya predicts the devastation could continue for over 3 years, affecting not just tourism operators but the entire supply chain, as well as new graduates and those seeking their first job. She says that until the sector recovers, the government needs to provide tailored help for businesses, singling out Phuket hotels, who are struggling to survive without foreign guests.
The islands of Phuket and Samui, plus the other 'tourist' islands around Thailand, are facing a particular problem as they're mostly geared for the international tourist market. Domestic tourism, rebooted last July when the local airlines were permitted to fly again, has mostly shunned the popular tourist islands.
One worker at a Phuket hotel, 52 year old Anchisa Sirinanthasak, addressed the forum in support of a possible co-payment scheme for hotel workers. It's understood most hotel operators are paying employees 62-75% of their normal salary, which works out at around 8,000-9,000 baht per person and is not enough to cover their costs.
Meanwhile, Manop Kaewphaka from Homenet Thailand, a non-profit that protects home-based workers, has called on the government to allow foreign tourists back into the Kingdom and to provide more support for informal workers, in the form of wage guarantees and co-payment.
SOURCE: Bangkok Post
Keep in contact with The Thaiger by following our
Facebook page
.
Never miss out on future posts by
following The Thaiger
.
Foreigners report alleged visa scam in Koh Samui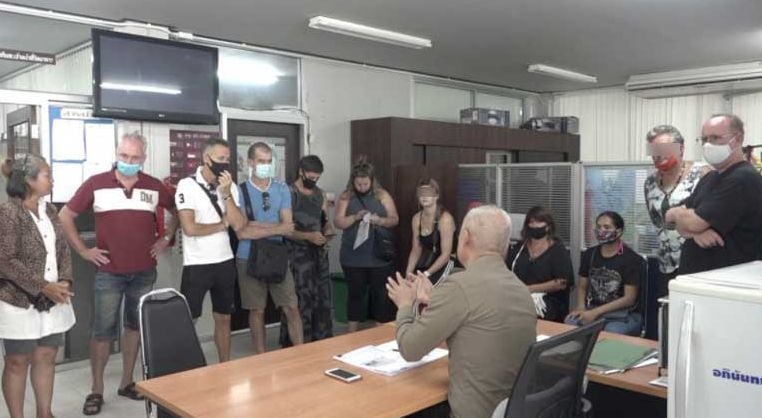 A Thai woman in Koh Samui allegedly ripped off at least 8 foreigners by offering visa extension services and taking off with the money. A group of foreigners reported the scam to officers at the Bo Phut police station, saying they placed deposits ranging from 10,000 baht to even 100,000 baht, but the services were never fulfilled.
A man posted a video on Facebook warning people about the alleged scam and saying he believes the woman stole around 10 million baht. A Thai TV news report shows a J&R Accounting business card for "Joy" which advertises accounting and work permit services.
"Be careful with your visa… There are a lot of people that just want your money and they don't give the service."
Apparently, some of the foreigners paid a deposit 6 months ago. They say Joy kept reassuring them that their applications processing. Now that visa amnesty is up, the foreigners worry about potential problems with immigration, Thai media reports.
Police told Thai media that this isn't the first time they've heard of Joy. They issued a summons for her in the past. If she does not respond to the second summons, the police may go to court and request a warrant for her arrest.
A little over a week ago, at the neighbouring island Koh Pha Ngan, a language school allegedly ripped off more than 100 foreigners, claiming they were able to issue them with a 1 year education visa.
SOURCE: Thai Visa
Keep in contact with The Thaiger by following our
Facebook page
.
Never miss out on future posts by
following The Thaiger
.
Phuket & Koh Samui face financial ruin in the short to medium term – VIDEO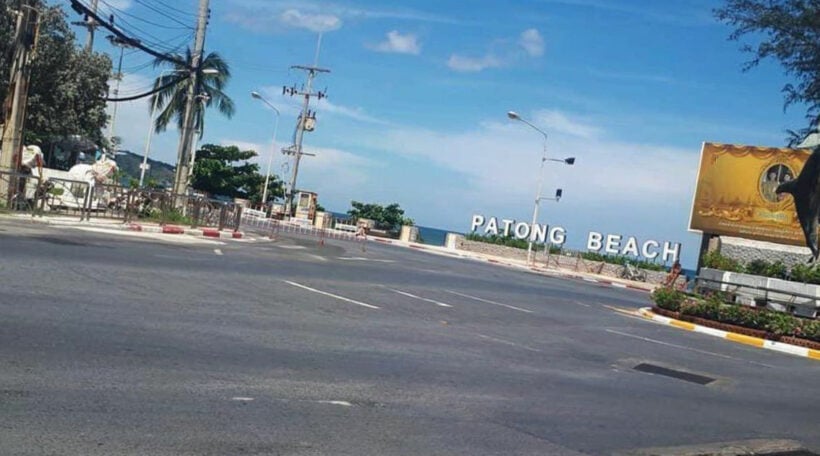 Phuket and Samui are both islands, fed mostly by arrivals at their international airports. Of course, both remain closed and the islands are trying to survive on a dribble of domestic tourists. And there's no sign of hope any time soon for the future. Bill Barnett is 'Mr Hotel & Hospitality' for Thailand and the region. What does he see as the short and long term solutions? Your comments are also welcome, below. You can also watch our stark report about how empty Phuket actually is HERE.
Bill is the MD and leading consultant forc9hotelworks.com
To get all the latest news and information about Thailand, subscribe our YouTube channel. Go on, right now 🙂 You can also LIKE our Facebook page facebook.com/thethaigernews to get even more information about Thailand.
Keep in contact with The Thaiger by following our
Facebook page
.
Never miss out on future posts by
following The Thaiger
.