Tak woman is 16th rabies death this year
A Tak woman has died of rabies a year after she was bitten by a dog in Surat Thani. This takes the 2018 rabid toll to 16 dead. The latest casualty was reported by the director general of the Disease Control Department. Tao is in Thailand's north-west, bordering with Myanmar.
Dr Suwanchai Watanayincharoen says he received a report that the 50 year old woman died in Tak during the past week.
He reports that the woman was bitten by a dog on the back of her hand in Surat Thani a year ago and had not received any rabies shot. The director general said the dog has no record of receiving a rabies shot either.
Fifteen of the cases this year have been caused by dog bites, the other from a cat bite.
Other rabies deaths in 2018 occurred in Buri Ram, Rayong, Surin, Songkhla, Trang, Nakhon Ratchasima, Prachuap Khiri Khan, Phatthalung, Nong Khai, Yasothon Kalasin, Mukdahan, Tak and Surat Thani, he added.
If you are bitten by a dog or cat, seek medical assistance immediately and try and keep note of the animal that bit you and where it occurred.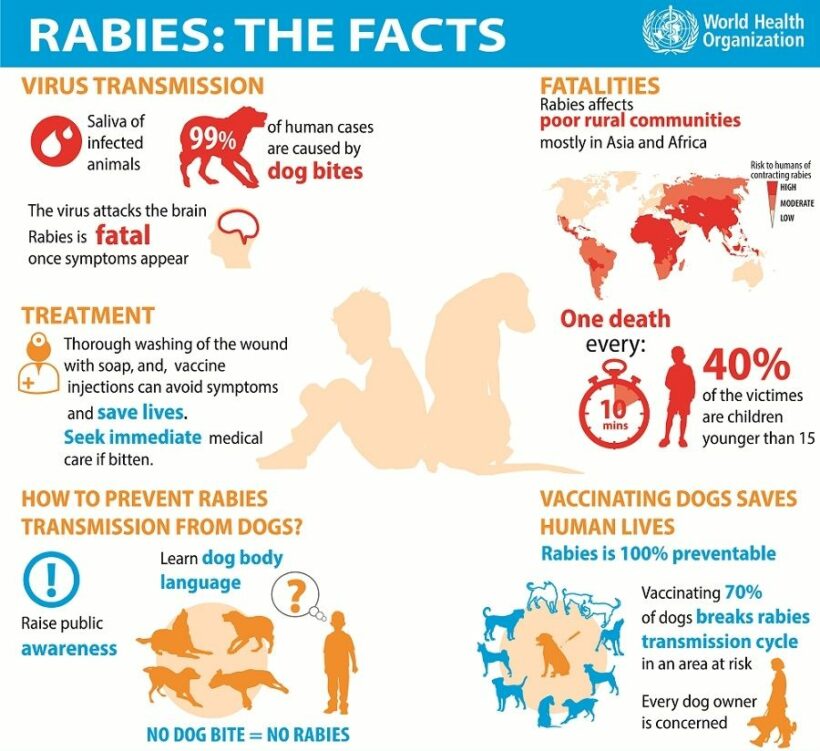 SOURCE: The Nation
Keep in contact with The Thaiger by following our
Facebook page
.
Thai agriculture minister to take a delegation on a coconut harvesting tour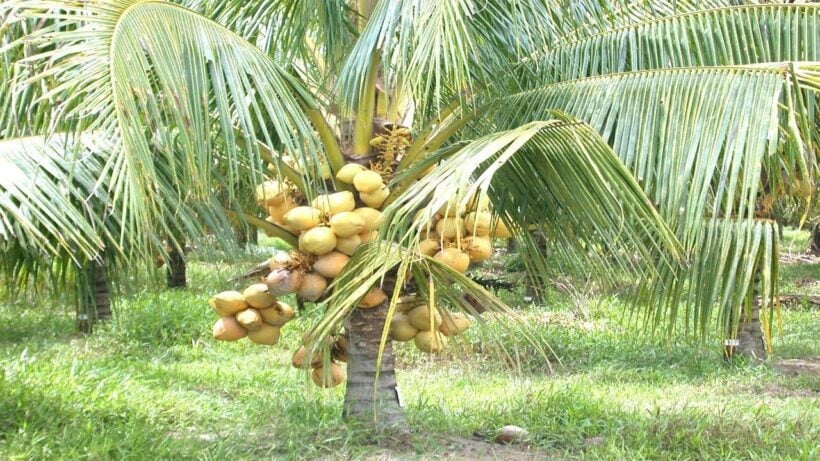 The 'Monkey Business' story has drawn a lot of attention following the People for the Ethical Treatment of Animals' companies about alleged abuse and misuse of trained macaque monkeys to pick Thai coconuts for commercial purposes.
After a week of articles, videos and debate about the relative merits of using monkeys to pick coconuts, the Thai Agriculture Minister formerly invited international delegates to come and inspect the situation and "see for themselves". But they're not going to a monkey training farm or an older style 'family' farm that still uses monkeys to pick coconuts.
Diplomats from European embassies in Bangkok are heading to southern Thailand where they will visit coconut plantations of specially bred short-stemmed coconut trees. They won't find any monkeys there. More evolved primates do the picking of the coconuts in the plantations that the Thai government are taking the delegation.
Deputy Agriculture and Cooperatives Minister Mananya Thaiset says the Ministry of Agriculture and the Ministry of Commerce are taking the European diplomats and media to visit coconut plantations in Surat Thani to witness the human picking of coconuts using specially designed from the coconut trees. The hybrid dwarf varieties grow up to 3 metres in height in comparison with the original taller coconut tree which can grow 20-30 metres in height.
PETA was complaining that the industry was still centred around monkeys being specially trained to pick up to 1,000 coconuts per day. They claimed the methods used to train the monkeys were 'abusive' and that the monkeys were over-worked and not treated well. The animal rights group lobbied for retailers of Thai coconut products to boycott coconuts and coconut milk manufactured in Thailand.
Thailand's deputy agriculture minister says that the country's coconut processing and export entirely depends on huge volumes of coconut fruit picked by humans from short coconut trees and not on a tiny amount of coconut fruit picked by monkeys from relatively tall coconut trees.
Supermarkets and retail stores in the UK and other European states have banned Thai coconut milk and coconut water in the wake of allegations raised by PETA, that monkeys had been abused into picking coconut fruit in the kingdom.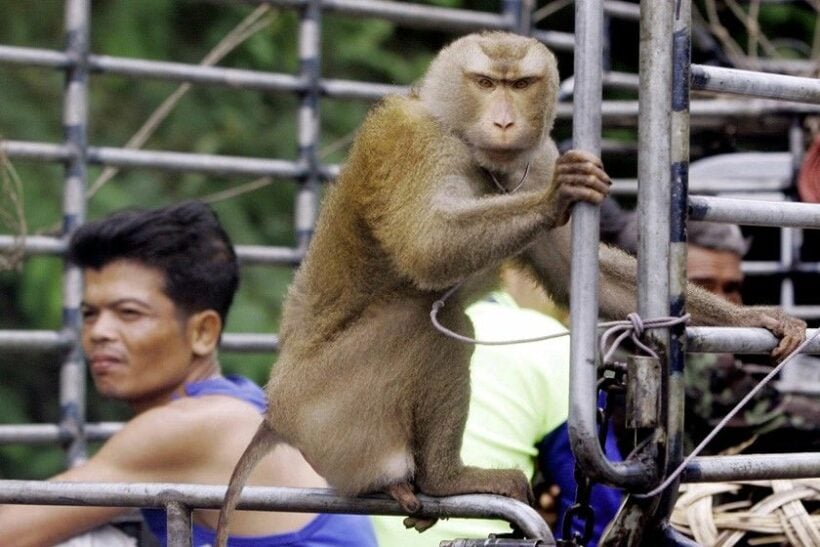 A representative from the regional PETA office sent The Thaiger this response to the stories this morning…
Dear Editor,
Re: "Government defends 'monkey business' after PETA call for boycott on Thai coconut products"
When government officials go to great lengths to deflect and deny the documented cruelty inherent in forcing primates to harvest coconuts, the public wonders why. Kind people aren't buying all the disingenuous dismissals.
Denouncing cruelty to animals is not disrespecting racial and cultural diversity. PETA has long campaigned against entrenched "norms" like foie gras, bullfighting, and the dairy industry. PETA speaks out against all exploitation and abuse of animals, wherever it occurs.
Race doesn't have anything to do with stealing monkeys from their homes and families, chaining and caging them, and forcing them into servitude. Proponents of such acts are clinging to something that needs to end now.
Sincerely,
Nirali Shah
Senior Campaigner
PETA
SOURCE: Xinhua
Keep in contact with The Thaiger by following our
Facebook page
.
US ambassador vows to help Thailand combat human trafficking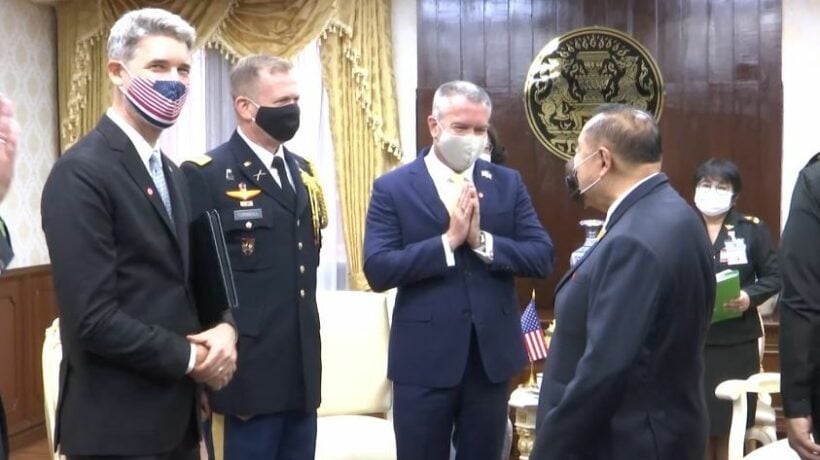 The US ambassador to Thailand is pledging to help Thailand achieve its goal to be upgraded from Tier 2 to Tier 1 in the annual US Trafficking in Persons Report. The report divides countries into tiers based on their compliance with standards outlined in the US Trafficking Victims Protection Act of 2000. Tier 1 comprises countries whose governments fully comply with TVPA minimum standards.
Tier 2 is for countries whose governments do not fully comply with TVPA minimum standards but are making significant efforts. Speaking after a meeting with Deputy PM Prawit Wongsuwon, Ambassador Michael George DeSombre said yesterday that Washington stands ready to support Thailand in the ranking elevation, as Prawit requested. Prawit said he has already seen the TIP Report 2020, in which Thailand remains at Tier 2.
Prawit says Thailand is determined to continue working hard to tackle the human trafficking problem, and the issue is high on the country's priorities but involves cooperation from all sides to tackle.
"All parties involved in this work are ready to fully cooperate with the US in the continued fight against human trafficking."
"Thailand does not fully meet the minimum standards for the elimination of trafficking but is making significant efforts. The government has generally demonstrated increasing efforts compared to the previous reporting period although the country remains on Tier 2." – US Trafficking in Persons Report
The efforts include anti-trafficking training for judges and working with non-governmental organisations to arrange trauma care training for police, prosecutors, and shelter staff, according to the report. The government investigated more cases of labour trafficking compared to the previous reporting period, and convicted traffickers faced stiffer penalties.
It also increased the amount of compensation provided to victims through the anti-trafficking fund and handed out restitution to victims of trafficking for the first time during the reporting period.
SOURCE: Bangkok Post
Keep in contact with The Thaiger by following our
Facebook page
.
State quarantine for Thais entering Singapore, while harder hit nations get a pass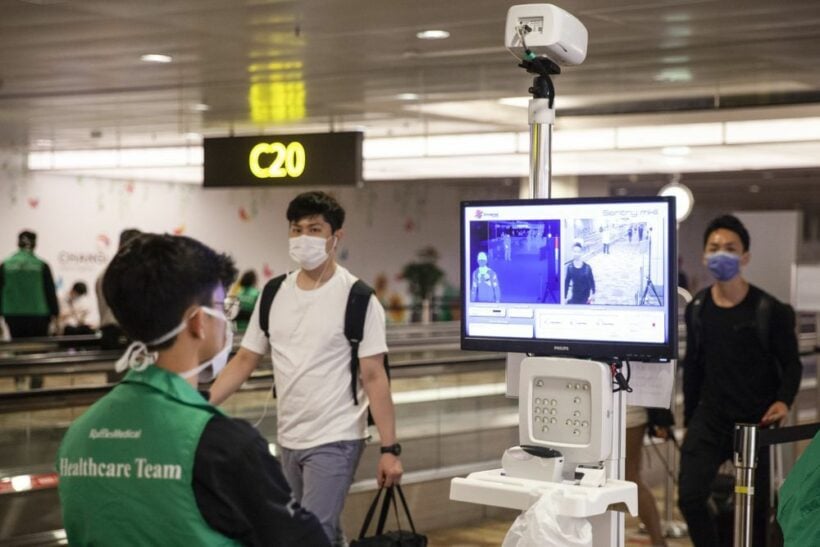 Singapore's government will continue to require that all Thai arrivals to the city-state undergo a 14 day mandatory state quarantine before being allowed to enter the country and mingle with the general population.
Singapore, which has 45,298 total cases, says that Thais must serve their "Stay Home Notice" at dedicated government quarantine facilities. Arrivals from China, which has seen a total of 83,581 cases, Germany, with 198,765 cases, and Japan with 20,174, among other countries, will only need to be tested upon arrival and do not have to carry out their quarantine in government facilities. There has been no official explanation for the unfounded snub of people from Thailand.
Thailand was not included on a list of exempted countries, despite having only 3,197 cases out of a population greater than that of the UK.
Only days ago, the UK, with the eighth highest number of infections in the world, gave a similar snub to Thailand, actually including, then later removing, it from its "green light list," despite the kingdom's remarkable success in containing the virus, recovery rate of over 95% and no local infections for 44 consecutive days.
Keep in contact with The Thaiger by following our
Facebook page
.