Updated information on tomorrow's cremation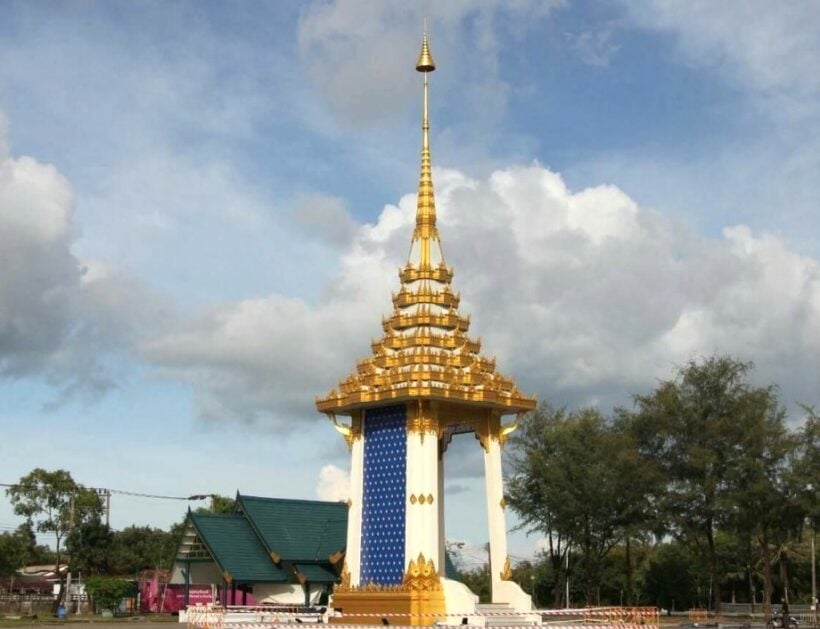 Dresscodes
If you are attending any official Phuket services for the Royal Cremation or Funeral, this is what you will be required to wear.
Women
• Respectful black shirt with sleeves and collar. No skin-tight, gym-slip or tube top and avoid laces.
• Black skirt or sarong that is longer than knee level and polite black shoes. No jeans and shorts allowed
• Polite black shoes. No flip-flop allowed.
Men
• Respectful black shirt with sleeves and collar.
• Black trousers. No jeans and shorts allowed.
• Polite black shoes. No flip-flop allowed.
Company staff
• Company uniform
Students
• School or university student uniform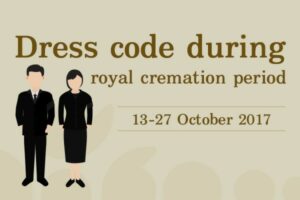 Places that will be closed on October 26
• Central Festival Phuket
• 7-11
• Tesco Lotus
• Big C
• Robinson
• Makro
• Cinemas
• Homepro
• Homeworks
• IKEA
• Index Living Mall
• Thai Watsadu
• Betagro Shops
• CP Fresh Mart
• DTAC
• AIS
• True
• Siam Niramit
• Phuket Fantasea
• Simon Cabaret
• Cafe Del Mar
• Kudo Beach Blub
• Paradise Beach
There will be others that we don't know about.
Almost every island tour company will be closed on October 26 including:
• Nikon Marine
• Siam Adventure World
• Phuket Marine Tour
• Phang Nga Exploration
• Island Dream
• Phuket Sea Land
• Andaman Sea Kayak
• Nightclubs in Bangla Road will close at midnight on October 25 and open again late night on October 27. Some of them will remain closed until the end of October.
• Bars in Patong will also close on October 26 and open again on October 27 and some of them will remain closed until the end of October.
• Many restaurants and local retailers are also expected to be closed on October 26
Each company and business operator can choose to stay open or close out of respect for the funeral of His Late Majesty the King, according to Phuket Public Relations department.
On October 25-26, bars and nightclubs have been asked to cooperate by closing out of respect for the Late King.
Crematorium and ceremony ground
The crematorium model at Sapan Hin main stadium is 100% completed. The crematorium model has been designed and constructed under the concept "modesty, accurate, exquisite and appropriate". The ceremony starts at 9am on October 26.
There are three zones in the Saphan Hin ceremonial area including the centre, where the ceremony ground is located with the model crematorium (Phra Meru Mas).
The inner layer is where the screening point is set for security and to check the appropriateness of the attendees which is located at the gymnasium of 4,000 seats. Here, food and drinks service from donors are available.
The outer layer is the other area of Sapan Hin, which will be available for everyone else outside the 4,000-seat gymnasium. At the ceremony ground only 4 people are allowed to lay wooden flowers at the same time.
• There will also be services held in Thalang and Kathu on October 26 at the Thepvanuram Temple in Thalang and the Anupatkrisaradam Temple in Kathu.
• All services for the offering of sandalwood flowers will start at 9am.
Transportation
Cars are announced to be removed from Sapanhin within today and no car is allowed in the park from 8 pm today (October 25) until the end of Royal Cremation ceremony. 
A final pick-up and drop-off points to the Royal Cremation ground in Sapanhin provided by many local organisations
Phuket Land Transport Office
Tesco Lotus Samkong (18 Potong Buses)

Sanam Chai Field (8 Potong Buses)

King Rama IX park or Suan Luang on Thakrang Road side (8 Potong Buese)

Srinagarindra the Princess Mother School (2 Potong Buses)
OrBorJor Phuket (6 am – 7 pm)
Big C Mall – Phuket Vocational College

Supercheap Mall – Mai Mummuang Market

Phuket Bus Terminal 2 – Downtown Market

Koh Siray – Sapanhin
Wichit Municipality (8 am – the end of ceremony)
Sripuwanart Park (45 minivans)

Big C Mall (10 minivans)

Naka Market (10 minivans)
Chalong Municipality (8 am – the end of ceremony)
Tesco Lotus Chalong (7 minivans)

Chalong Temple (6 minivans)

Chalong Municipality Office (6 minivans)

Nabon Caltex Gas Station (7 minivans)
Rassada Municipality (8 am – midday)
Phuket Busterminal 2 (3-5 minibus)
Rawai Municipality (pick-up time to Sapanhin at 7 am – 4 pm and pick-up time from Sapanhin to Rawai from 10 am – midnight)
40 minivans and 3 Potong Buses
Rawai Municipality Office

In front of Kamnan Sin's House

Moo 4 mosque

OrBorJor Muang Phuket School
For people living in Kathu, here are the pick-up and drop-off points to Wat Ket Ho:
1. Prince of Songkhla University (preserved for staff and VIPs)
2. Ban Ket Ho School (for motorcycles)
3. Kathu Public Park
4. Parking opposite of Kathu Municipality Office
5. Tessaban 2 Ban Kathu School football field
6. Kathu Temple
7. Parking of Kathu Floating Market
8. Parking of Country Club Golf Course
For people living in Thalang, there's no pick-up and drop-off points to Wat Manik as the parking of the temple is large enough for personal vehicles.
Other things you should know
• The flying of drones is banned.
• Photo shooting, video or Facebook live is prohibited at the ceremony ground.
• There will be no storage service available. Bring a minimum of personal belongings as possible.
• The official one-year mourning period has been extended until 29th October.
• The Royal Cremation ceremony from Bangkok will be extensively covered on all Thai TV and Radio stations on the day.
PhuketGazette.com will provide the streaming addresses each day. The THaiger 102.75FM will have live commentary, in English, of all the ceremonies in Bangkok.
- Kritsada Mueanhawong
Pattaya: Russian on overstay, and his wife, arrested for stealing motorbike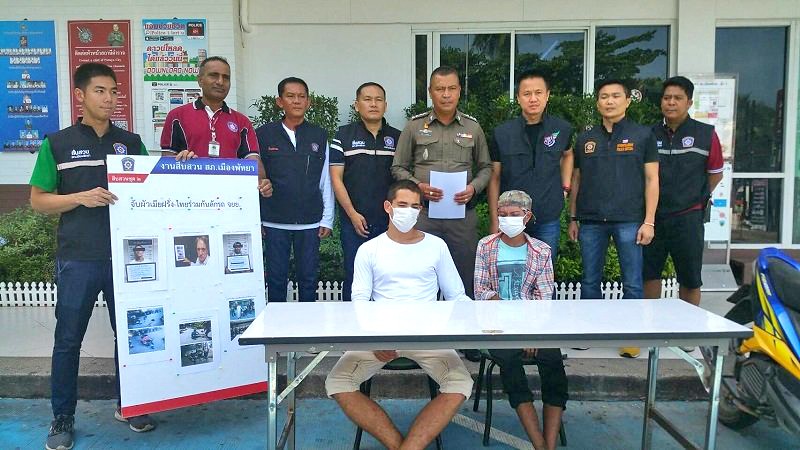 Pattaya Police have arrested a Russian man after stealing a motorbike from a Hungarian in the seaside party town earlier this month.
26 year old Vladimir Zhulabrev allegedly stole a motorbike belonging to retired Hungarian doctor 71 year old Gabor Tamas Pethoe while it was parked outside a condo in the Nong Prue area on June 10.
Police arrested Zhulabrev along with his Thai wife, 25 year old Parichart Ninnon, after investigation of CCTV footage showed them stealing the motorcycle. Zhulabrev, who was also found to be staying in Thailand on an expired tourist visa, tested positive for illegal drugs. He's confessed to stealing the motorcycle and said he did so to fund his drug habit.
Zhulabrev has been charged with overstaying his visa and theft, while Ninnon has also been charged with theft. The pair remain in custody in Pattaya awaiting further legal proceedings.
Thai PM confirms February election during visit to UK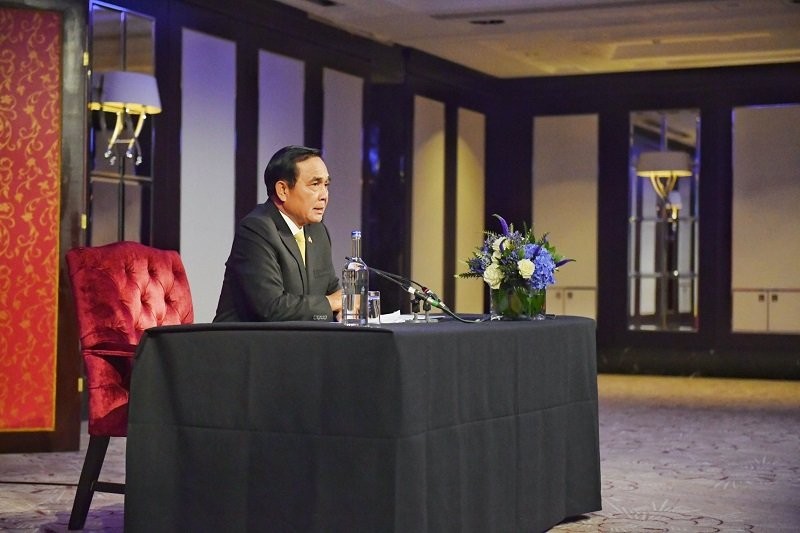 by Vipaporn Pooritanasarn
Thai PM General Prayut Chan-ocha has confirmed the the country will hold a general election early next year along with readiness to strengthen trade ties with England.
He's made the statement during his visit to the UK this week. General Prayut had talks with Speaker of the House of Lords, Lord Fowler about promoting trading opportunities between the two countries through the so-called Global British policy and the Thailand 4.0 policy, with the Thai – UK Business Leadership Council playing a key role in the matter.
At the start of last week the PM alluded to the imminent coronation of HM King Maha Vajiralongkorn and possibility that a coronation event may push the deadline for an election forward. His statements to the UK media suggest he does not see the important national event impeding the roadmap of the Government to hold an election at the start of next year.
With regard to Thailand's political situation, Gen Prayut confirmed that the general election would be held in February next year and local elections might take place three months after the general election.
The Prime Minister also had the opportunity to meet Thai people in London and thanked those who offered moral support to him. Thailand's prime minister said he was not angry with those who oppose him, adding he came to the UK for the country's sake.
But the General had to cut short his meeting with Thai expats due to a terror warning from security officers. The Royal Thai Embassy in London announced the warning affecting Thai people and advised them to exercise caution when returning home.
Original source HERE.

Bangkok: 13 billion baht of drugs – up in smoke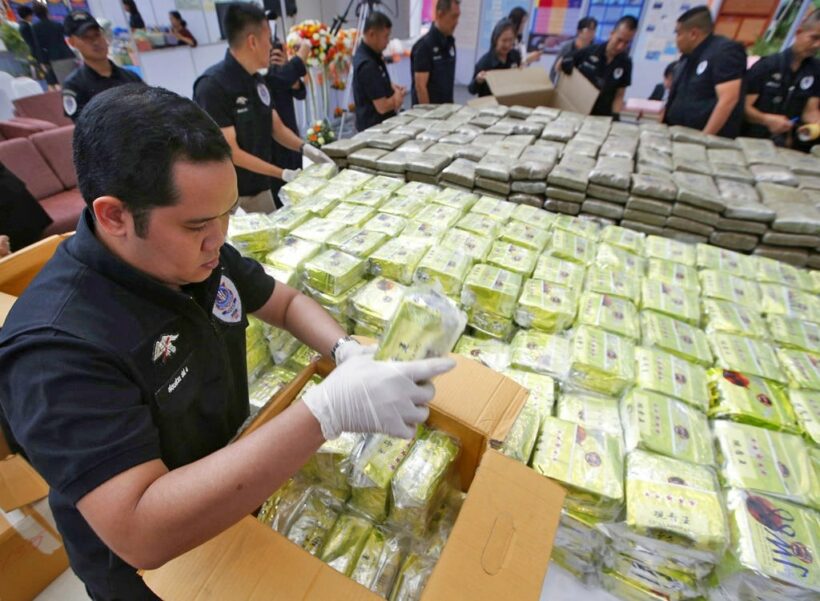 The Thai Food and Drug Administration is about to incinerate 6,322 kilograms of confiscated drugs. It will be a bonfire valued at around worth 13 billion baht ($395 million) to mark the International Day Against Drug Abuse and Illicit Trafficking on June 26.
The big fire will be fuelled by 5,514 kilogram of methamphetamine pills, 486kg of crystal meth, 108kg of heroin, 122kg of morphine, 10kg of ecstasy and 5kg of cocaine. All the drugs have been confiscated in 7,245 narcotic cases and raids.
Wachira Umphon, director of the Substance Control Division, says that the cases relating to these drugs have all been trapped up, so the drugs used to bring about the convictions can now be destroyed.
The drug warehouse of the Food and Drug Administration office in Bangkok was open to the media on Friday to show how the drugs and substances are stored and secured.
The burning of confiscated drugs has been done for more than 40 years. Each year, almost 10 tonnes of drugs are incinerated. The drugs are destroyed in an industrial incinerator where the temperatures reach higher than 850 degrees. Food and Drug Administration say that this high temperature ensures that there are no harmful chemicals, especially carcinogenic dioxins, left airborne after the incineration process.