Rabies: Genuine outbreak or misinformed panic?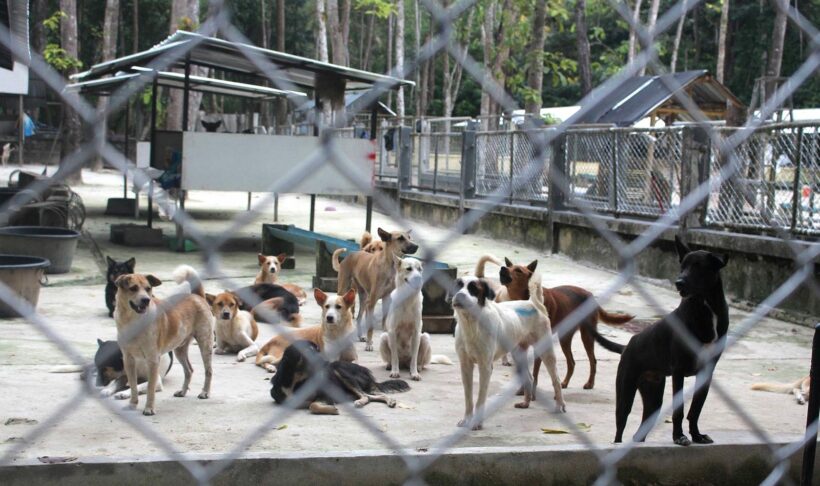 By Phuket's Soi Dog Foundation
Over the past few weeks, rabies has dominated social media in Thailand. The debate has been covered – and in some cases inflamed – by the traditional print and broadcast media across the country.
Some people are now advocating what has been described as "Set Zero", a massive country-wide slaughter or impounding of all stray dogs, so that the streets will be "safe" again.
Soi Dog Foundation would like to offer our point of view, founded on our work over the past 15 years in improving the stray dog situation and eradicating rabies in Phuket.
Thailand's record in curbing rabies is excellent, as this comment from the World Health Organisation (WHO), published in September last year, makes clear: "Through mass dog vaccination, and improved access to life-saving rabies PEP, Thailand has reduced the number of human rabies cases by more than 90% since the 1980s."
So, are we actually experiencing a surge in rabies? All the signs are that no, we are not. According to a recent Bangkok Post article, citing Bureau of Epidemiology statistics, 370 people died in 1980 of rabies. In the 1990s, the annual average human death rate from rabies was around 300.
Last year, the Bureau's records showed just 11 deaths. This year, so far, there have been six. So, are we experiencing a huge surge in rabies? No. We are not. Rabies is endemic across Thailand. What we are seeing is a panic driven by social media and sensational reporting. It's not an epidemic.
Sadder yet is that all those six deaths should have been preventable. Rabies PEP medication is highly effective if taken early.
It's a simple rule: If you are bitten or scratched by a dog or cat, or if you have an open wound that has been licked by an animal, you should wash the area very thoroughly with soap and water then go straight to the nearest hospital to get anti-rabies shots. Then you won't die.
And the Set Zero solution – getting rid of all the street dogs – is not a solution anyway.
Imagine if it ever became policy. Could it possibly work? Thailand has at least 8 million stray dogs. Could they all be slaughtered? Most unlikely and, even if they could be, try to imagine the global outcry at a predominantly Buddhist country, with its respect for life, introducing such a policy.
Or could they all be impounded? Where would 8 million dogs be locked up and looked after properly until they die of old age?
It is also important to note that, historically, more than 40% of the dogs that have been detected as being rabies-infected are pets with owners. These are not street dogs or strays and would therefore, presumably, not be included in any Set Zero campaign.
According to Dr. Peerapong Saichua, Permanent Secretary of Bangkok Metropolitan Administration (in an interview with Matichon Newspaper in 2015), the figure of 40% is because owners had not taken the simple but crucial step of vaccinating their dogs. That still applies today.
The WHO article mentioned above was published to mark a visit by Dr. HRH Princess Chulabhorn to WHO headquarters in Geneva.
In it, Her Royal Highness is quoted as making the same point, "To eliminate rabies, you have to give people the knowledge they need and also teach them about their responsibilities…"
It is important to remember that the day you take a dog into your home, it is your responsibility, as its owner, to ensure that the dog receives full and regular vaccinations and stays in good health.
What about the remaining 60%, the street dogs? They, too, can be – and are being – vaccinated. This takes time but is, along with education, the primary reason that rabies deaths among humans have fallen from 300 in the 1990s to 11 last year.
But vaccination is not the whole story when it comes to controlling rabies.
A female dog can give birth to 4-5 puppies every six months, so provided she has access to food, water and shelter, she can, on her own, generate a population of dogs that will number in the thousands within five years.
High numbers, right? If, as Set Zero supporters advocate, you remove dogs from any street by slaughtering or impounding them, they will leave a vacuum that will be filled almost immediately by other dogs from nearby territories wandering in looking for food, water and shelter. Once settled, they will breed.
So, for Set Zero to work, you would not only have to sweep millions of dogs from the streets. You would have to do it all at once or, at least in an impossibly short time – six months?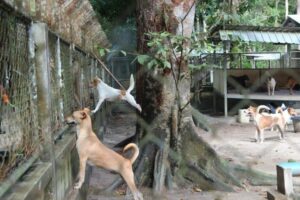 At Soi Dog, our operations have been driven for the past 15 years by a concept called CNVR (Capture, Neuter, Vaccinate and Release).
We capture stray dogs from their territories, we sterilise them to halt population growth, we vaccinate them to ensure they are healthy and safe to themselves and their environment, and then we release them back into the same territory we took them from.
This method is not only humane but has also been proven to be the safest way to end the stray dog problem and the spread of rabies.
We know it works. In Phuket, we have reduced the street dog population from 80,000 in 2003 to an estimated 4,000 to 6,000 now. And, as a result of the vaccination part of the programme, Phuket is the only province in Thailand that is, according to the government, rabies-free.
This is not just Soi Dog Foundation's philosophy. All the leading global authorities including the WHO, The Food and Agricultural Division of the United Nations, The Global Alliance for Rabies Control and others are united in their message that vaccinating dogs is the most effective way of eliminating human rabies.
Vaccinating 70% of a canine population in any area will eliminate rabies in that area, provided that other dogs are prevented from entering it.
That in itself is another issue. Even in rabies-free Phuket, authorities allow hundreds of puppies to be shipped in from puppy farms in rabies-endemic areas for sale at markets and pet stores. Those that are unsold are dumped to join the stray population.
Government Livestock offices in every district of Thailand now have ample stocks of rabies vaccine and owners should take their animals as soon as possible to have them vaccinated. In some places, the local authorities will also sterilise dogs free or for a minimal fee.
If owners live in places where Soi Dog is working – Phuket, Phang Nga, Samui and Bangkok – they can have their pets vaccinated and sterilised. Free. The schedules for Soi Dog mobile clinics are constantly updated on our Facebook Page.
Vaccination and Sterilisation, combined with more stringent rules on the transport of pets from one province to another form the only solution.
The "Set Zero" concept is not only horrifically cruel. It would also be doomed to failure.
To learn more about CNVR and the work of Soi Dog Foundation over the past 15 years, visit our website.

Join the conversation and have your say on Thailand news published on The Thaiger.
Thaiger Talk is our new Thaiger Community where you can join the discussion on everything happening in Thailand right now.
Please note that articles are not posted to the forum instantly and can take up to 20 min before being visible. Click for more information and the Thaiger Talk Guidelines.