Ultimate parties at The Bay and Beach Club, Patong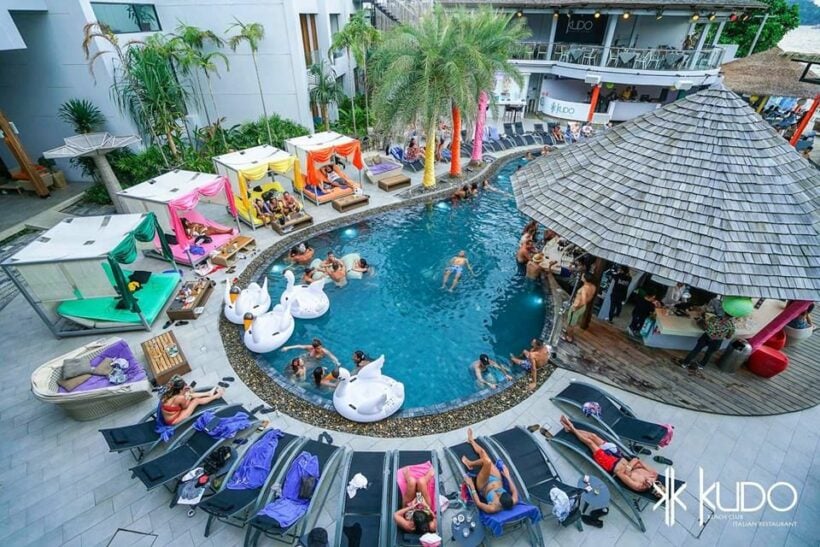 Newly built and super stylish, The Bay and Beach Club is the hottest addition to the island's most favorite resort neighborhood of Patong. Elegant and luxurious with a modern design and spacious rooms, the resort sets the benchmark for beachfront accommodation in Phuket.
With a convenient location right on the sands of Patong Beach, a holiday spent at The Bay and Beach Club is sure to be memorable. There is no doubt that the location is convenient, but the resort itself really stands out. The rooms at The Bay and Beach Club are equipped with contemporary art, fully functional kitchenette, open plan living spaces and some rooms even offer a soothing Jacuzzi on the balcony. There is a delicious on-site Italian restaurant with an exceptional sea view, and a wealth of amenities and conveniences to enhance your holiday.
The Bay and Beach Club is also home to Phuket's hottest beach club, KUDO Beach Club. KUDO Beach Club endeavors to create a lifestyle experience for those looking for the ultimate daytime destination to relax as well as a vivacious spot to let loose in the evenings.
KUDO is suited to all types of travellers and has a little something for each individual taste. Whether you enjoy cocktails by the pool, catching a few rays while enjoying a private cabana or indulging in a delicious, authentic Italian meal in the sea view restaurant, KUDO Beach Clubcovers all the bases to make any holiday truly exceptional.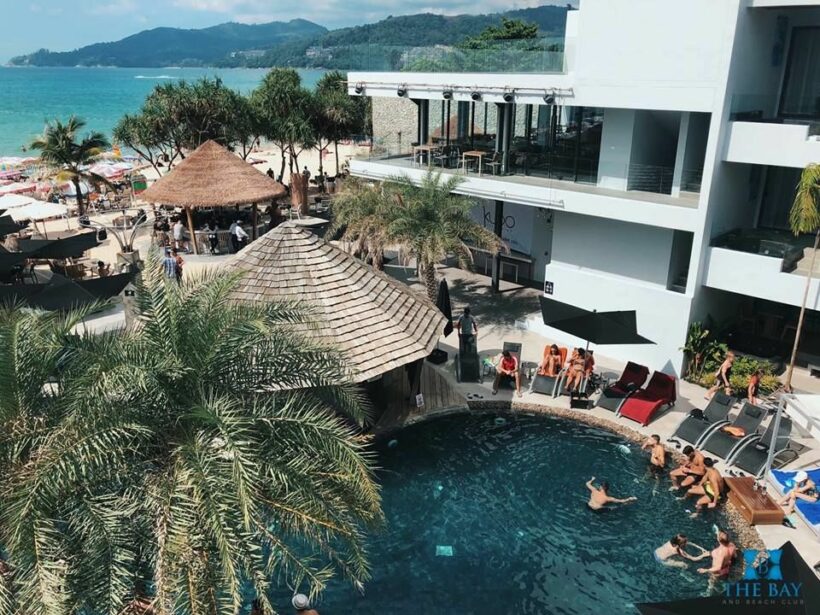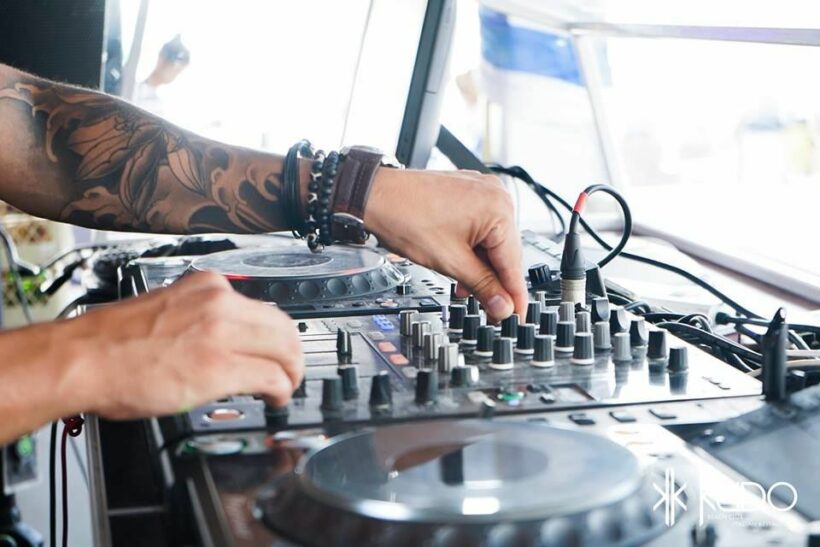 A stay at The Bay and Beach Club paired with a few enjoyable days hanging out at KUDO Beach Club is truly what a holiday in paradise is all about. The ultimate parties are on offer at KUDO, and it would be a shame to not take advantage of them during your stay at The Bay and Beach Club.
Every Friday afternoon, KUDO teams up with Kaanda Beach Life, a tropical lifestyle beach and swimwear brand, for the most popular Pool Party in all of Patong Beach. The part starts at 2:00pm and finishes up at 9:00pm in the evening. It's a fun atmosphere, featuring bikini models, drink specials and live music and entertainment, plus a wonderful way to relax and unwind.
On Sundays, KUDO Beach Club hosts the Caribbean Carnival, which is a colorful beach and pool party right in the heart of Patong. The festive atmosphere is contagious, and there is a lot of fun to be had. Caribbean Carnival starts at 2:00pm, and reminiscent of the Pool Party, winds down at 9:00pm in the evening.
Both parties at KUDO Beach Club are regarded as the ultimate parties in the Patong Beach neighborhood. The location is prime, the music is pumping and the atmosphere is electric. Come experience the best that Patong has to offer at KUDO, and when the parties finish up, make a move to Patong's famous nightlife district of Bangla Road.
For those staying at The Bay and Beach Club, KUDO Beach Club is easily accessible from your accommodation. To learn more about the luxurious rooms at The Bay and Beach Club, or theactivities happening at KUDO Beach Club, get in touch with us.
Visit www.thebayandbeachclub.com for all the latest information.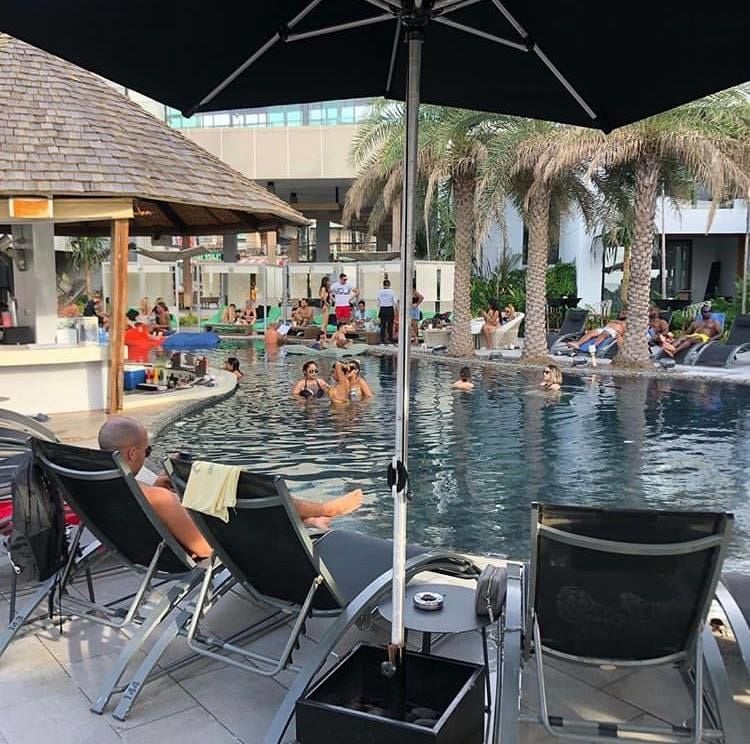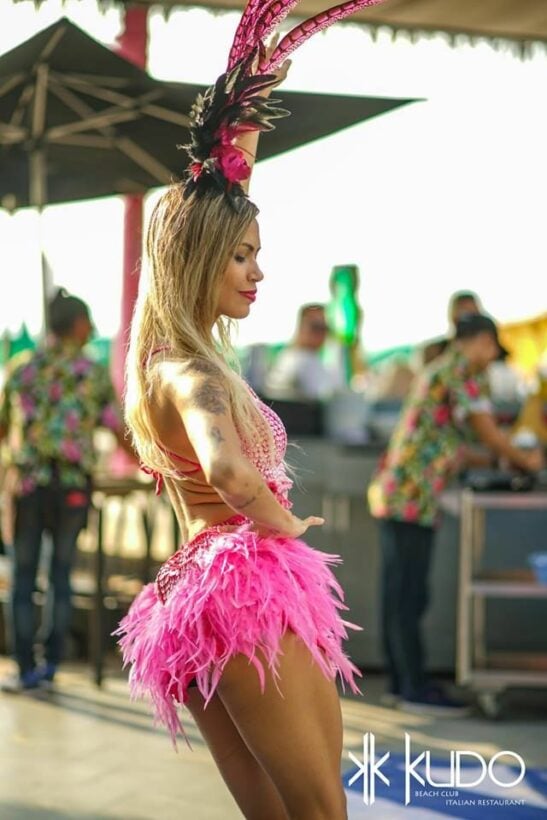 Keep in contact with The Thaiger by following our Facebook page.
Never miss out on future posts by following The Thaiger.
Turbulence ahead for Thailand's aviation industry | VIDEO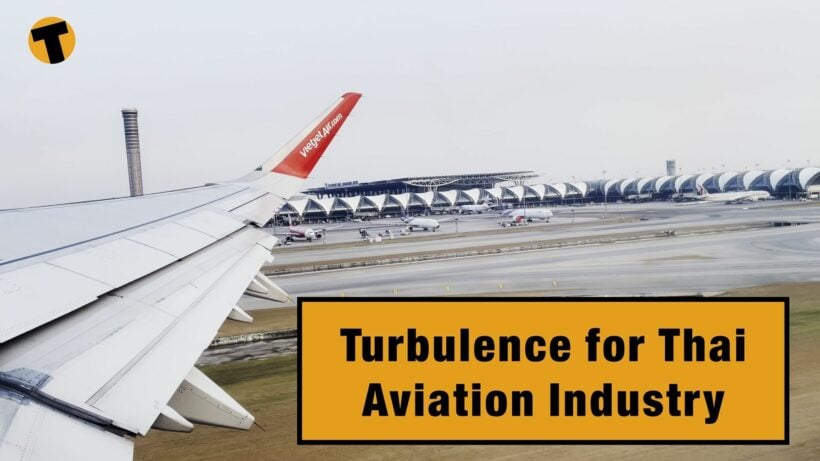 When the airlines, in particular, were asking the government to put their hands in their pockets for some relief funding in August last year, it was genuinely thought that international tourists would be coming back for the high season in December and January. At the very least local tourists and expats would head back to the skies over the traditional holiday break. And surely the Chinese would be back for Chinese New Year?
As we know now, none of that happened. A resurge in cases started just south of Bangkok on December 20 last year, just before Christmas, kicking off another round of restrictions, pretty much killing off any possibility of a high season 'bump' for the tourist industry. Airlines slashed flights from their schedule, and hotels, which had dusted off their reception desks for the surge of tourists, shut their doors again.
Domestically, the hotel business saw 6 million room nights in the government's latest stimulus campaign fully redeemed. But the air ticket quota of 2 million seats still has over 1.3 million seats unused. Local tourists mostly skipped flights and opted for destinations within driving distance of their homes.
As for international tourism… well that still seems months or years away, even now.
Keep in contact with The Thaiger by following our Facebook page.
Never miss out on future posts by following The Thaiger.
Domestic air passenger numbers double those of January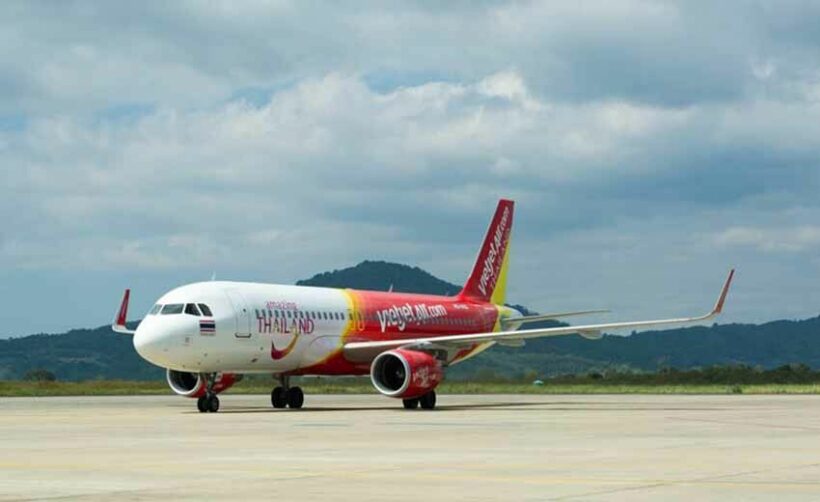 Passenger numbers on domestic flights within Thailand have doubled within a month, rising from 4,000 in January to over 10,000 this month. Having nearly recovered to pre-pandemic levels, domestic travel plummeted once more when Covid-19 resurfaced late last year.
Apirat Chaiwongnoi from the Department of Airports says 15 of Thailand's 29 airports are now operating domestic flights, with more expected to follow. He believes the aviation sector will continue to recover further in the coming 6 months, bolstered by the national vaccine rollout.
Around 120 domestic flights a day are now operating, which is twice the number that were operating at the lowest point in the crisis. Prior to the resurgence of the virus in December, domestic passenger numbers had recovered to 30,000 – 40,000 a day, around 80% of pre-pandemic numbers.
The DoA says airports must continue to adhere to the Covid-19 hygiene measures put in place by the Health Ministry and the Civil Aviation Authority of Thailand.
SOURCE: Bangkok Post
Keep in contact with The Thaiger by following our Facebook page.
Never miss out on future posts by following The Thaiger.
Samut Sakhon's shrimp market to remain closed until February 15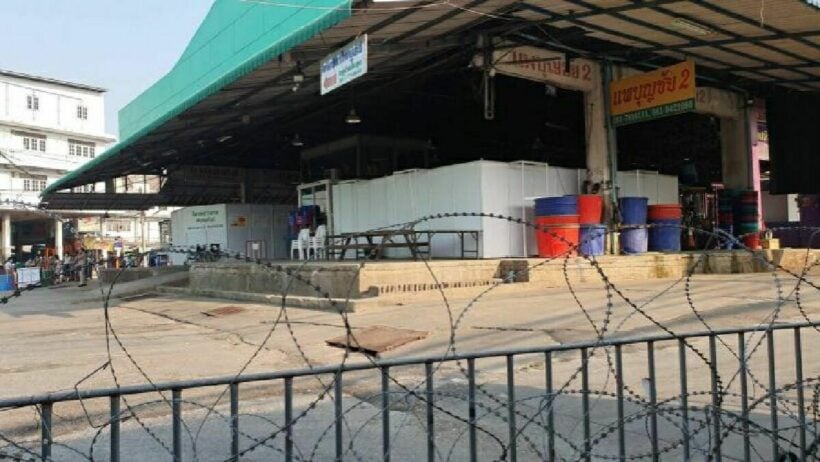 Samut Sakhon's Central Shrimp Market, the epicentre of Thailand's recent wave of Covid-19, will remain closed until February 15. The market can reopen once the overall hygiene situation at the market and surrounding area has improved, according to the province's disease control committee.
Local officials say the shrimp market needs to remain closed until the market structure and nearby residential facilities are inspected. People who violate the order face up to a year in prison and a fine up to 100,000 baht.
More than 12,000 people in the province have tested positive for Covid-19. The increasing number of infections is a result from the active case finding to contain the spread of the virus.
SOURCE: Thai PBS World | Thairath Online
Keep in contact with The Thaiger by following our Facebook page.
Never miss out on future posts by following The Thaiger.