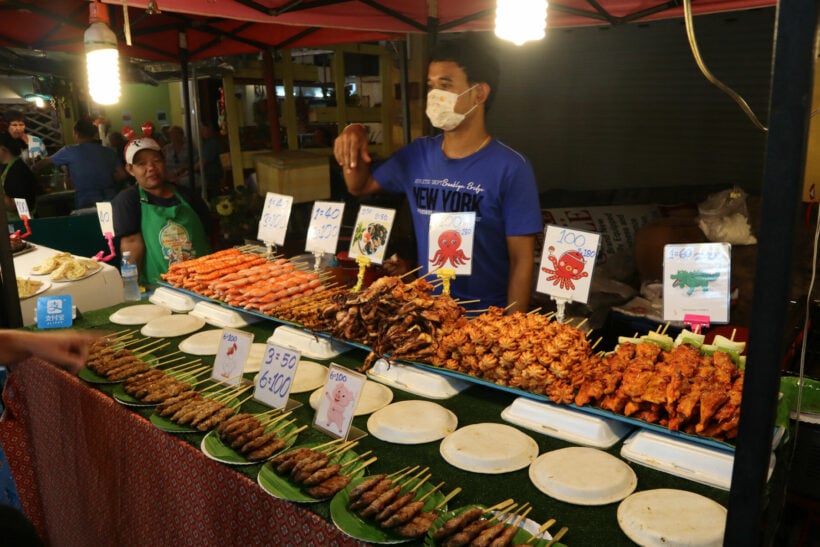 The Talad Kaset market in Phuket reopened today. The staff of Phuket City Municipality/vendors gave the market a rigorous cleaning to bolster local's confidence. The market had shut down 2 weeks prior after an 86 year old woman's death was connected to the market.
2 day ago, Dr Kusak Kukiattikoon, Chief of the Phuket Provincial Public Health Office, reassured the public that the 4 cases of infections from June 14 were Burmese workers.
Dr Kusak says:
"Medical staff went to conduct proactive screening at the area where the caretaker stayed and found five other Myanmar workers infected".
He adds that workers from the market were swab tested. Those tested included: 460 Thais and 350 migrant workers. They found 1 Burmese worker to be infected.
Phuket Town Mayor Saroj Angkanapilas says the market will function in 2 sections now.
Saroj says:
"From 4am to midday, there are 483 vendors in the market building, 57 vendors on Ong Sim Phai Rd, and 61 vendors near Robinson department store. From 3pm to 11pm, there are 57 street food vendors serving the public".
He then reminded the workers, vendors, and shoppers that they must explicitly follow the disease control measures to ensure the market doesn't become a cluster. Again.
SOURCE: The Phuket News