Phuket Sports: Scores, storms and Sepang – F1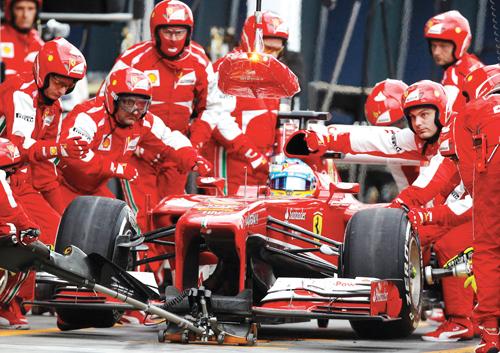 PHUKET: Well, Melbourne was a great Grand Prix, and we now have some answers to those intriguing questions from the off-season.
Last week I put my neck on the block and made some predictions about the Australian GP (click here for article) that were against conventional wisdom. How well did I do?
I said slower teams have had a better chance to copy and catch-up than have faster teams to increase their lead with innovations. So I expected the smaller teams to show this season. Force India looked awesome at Melbourne, with Adrian Sutil leading for two long periods and finishing 7th. He was unlucky not to beat Mark Webber and Lewis Hamilton.
I think that throughout this season we shall see blazes of surprise from Force India, Williams, Mercedes and Sauber.
I also said the management of the new Pirelli tyres was going to be a decider.
It was. Pirelli included supersoft tyres to spice up the Aussie barbie. It worked, providing varied success for two and three stop strategies and seven different leaders. Might they do the same in Sepang?
I thought Sebastian Vettel would be lucky to make the podium in Melbourne. But McLaren could not compete at the top, so Vettel took third fairly easily, but conspicuously 22 seconds off the pace.
Despite the great support for Red Bull, I thought Ferrari would be the team to beat. It was. They now lead the Constructors' Championship. I said Fernando Alonso would be on the podium. He was. But Ferrari ran a three–stop sprint strategy, and Lotus' deliberate two-stopper was a race winner.
I said that if McLaren could sort their tyres, I would not be surprised to see Jenson Button on the Melbourne podium alongside Alonso.
Actually he was never a contender. McLaren has not got its package working, and are unlikely to fare better in Sepang.
But don't write them off; they are the only team to go for a new package this season instead of upgrading the 2012 car.
They have time to come back, and if they do, their new car could dominate the rest of the season, because other teams may not be able to compete by tweaking. But McLaren needs to be turning around by Catalunya in May. There's a lot to do.
Despite being fastest in testing, I said I would be surprised if Mercedes managed a podium finish in Australia. Hamilton finished 5th, well off the pace, particularly in straight line speed, and Nico Rosberg DNF. They are likely to stay mediocre in Sepang.
I tipped Kimi Räikkönen for a podium position. He won of course. Lotus demonstrated perfect tyre management, and made a two–stop strategy work when others, notably Mercedes, failed.
The Iceman's penultimate lap was pointedly the fastest lap of the race, on tyres that were 22 laps old. On this showing, I would tip Kimi to revisit the podium in Sepang. I understand that Kimi griped at having to rise early for Q2 and Q3, delayed from Saturday by the stormy weather in Melbourne. If so, he had clearly recovered his good humor by the time he won.
The Constructors' Championship scoreboard shows Ferrari top with 30 points, Lotus 26, Red Bull 23, Mercedes and Force India 10 and McLaren 2.
There were five rookies in Melbourne and no bad incidents. Max Chilton, who finished 17th for Marussia, looks like he belongs in F1. He's a classic driver and one to watch in the future. He had to stop for a wing change after a kiss with Van der Garde early in the race. Look to him to make midfield in Sepang.
Sepang will be hotter than Melbourne and better suited to the tyres. There is always a likelihood of rain to add spice to strategy which may help the best drivers. So it would be no surprise to see a podium of Kimi, Alonso and a wild card. Vettel, Massa, Webber and Sutil may all be in with a shout. Last year a rank outsider made the podium, and might have won, so who knows?

Qualifying for the Malaysian GP starts at 3pm on Saturday, and the race is at the same time on Sunday. Watch both with me at The Green Man, Chalong (click here for map)!
— The Digby


Read more headlines, reports & breaking news in Phuket. Or catch up on your Thailand news.
Slow loris released back into Phuket forest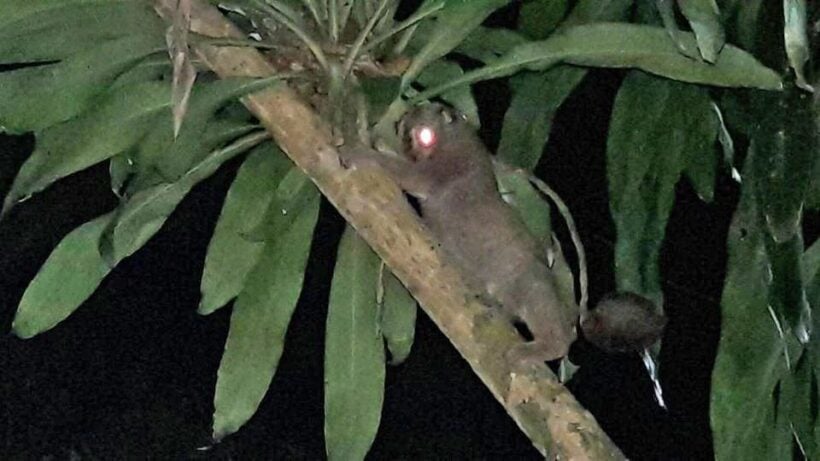 PHOTOS: Department of National Parks
Officers from of the Khao Phra Thaeo Non-Hunting Area have helped in the release of a slow loris back into the wild yesterday.
The Department of National Parks, Wildlife and Plant Conservation reports that the head of Khao Phra Thaeo Non-Hunting Area, Pongchart Chueahom, yesterday released the slow loris to the Khao Phra Thaeo Non-Hunting Are in Thalang.
The slow loris was found near a furniture factory in Thalang last week. It was being treated at a pet hospital before being handed over to Khun Pongchart when it was ready to be set free.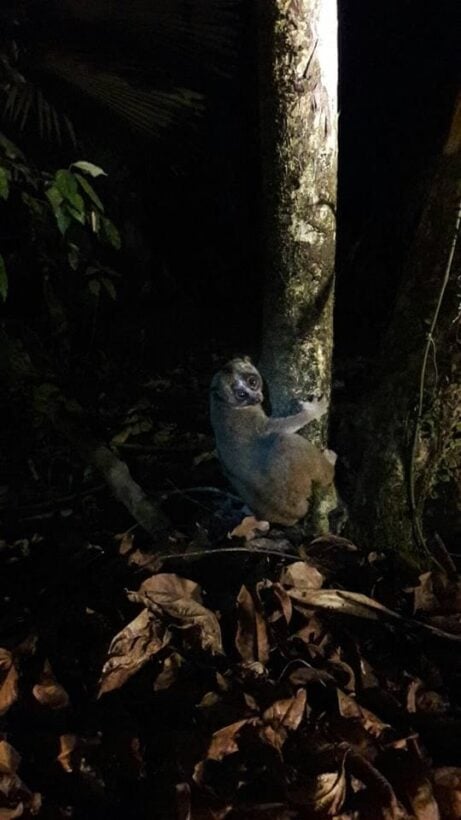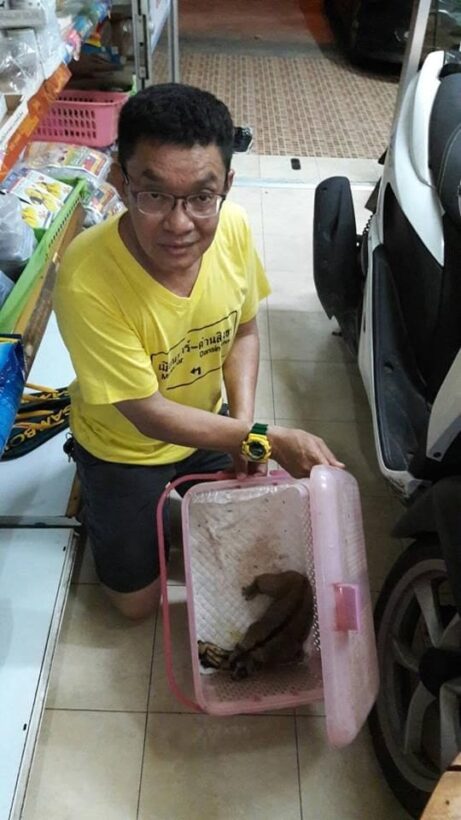 Seastead structure dragged back to shore by Royal Thai Navy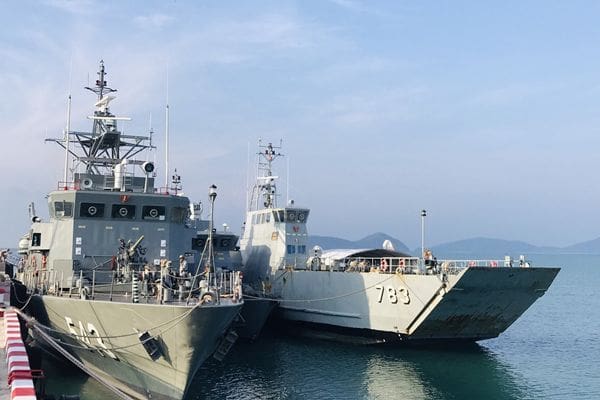 A floating seastead has today been towed by a naval vessel back to the Port of Phuket in Cape Panwa. Meanwhile the Deputy PM Wissanu Krea-ngam is challenging the owners and builders of the structure to take the Thai Government and Navy to the International Court of Justice.
The Royal Thai Navy's Third Fleet ventured out with a group of reporters on Saturday to inspect the floating seastead, the first of about 20 planned Ocean Builders for the open waters about 22km from Phuket's Koh Racha Yai.
Nothing valuable was found on board the octagon-shaped steel and aluminium structure which was attached to a floating platform.
Two vessels were used in today's operation. The living quarters were detached and placed on the first vessel and the second towed the floating platform to the shore for safe keeping pending legal action against its owner as well as the builder, Ocean Builders Company.
Dr. Wissanu said yesterday that Thai authorities were authorised to remove or dismantle the floating housing unit with or without the consent of its owner after finding the structure could pose a threat to Thai national security and sovereignty in accordance with Article 119 of the Criminal Code.
He said that the structure also posed an obstacle to vessels and was located not far from an oil rig.
Regarding the threat by Ocean Builders Company to sue the Thai government in the International Court of Justice for the removal, the deputy PM says he welcomes the move, noting that no government anywhere would allow a seastead settlement near their maritime territory.
Seasteader Chad Andrew Edwartowski and his Thai wife, Mrs. Nadia Summergirl, are wanted by the Thai police for questioning after Thai immigration revoked the American's non-immigrant visa and blacklisted him.
SOURCE: Thai PBS
Phuket taxi slams into tree in Phattalung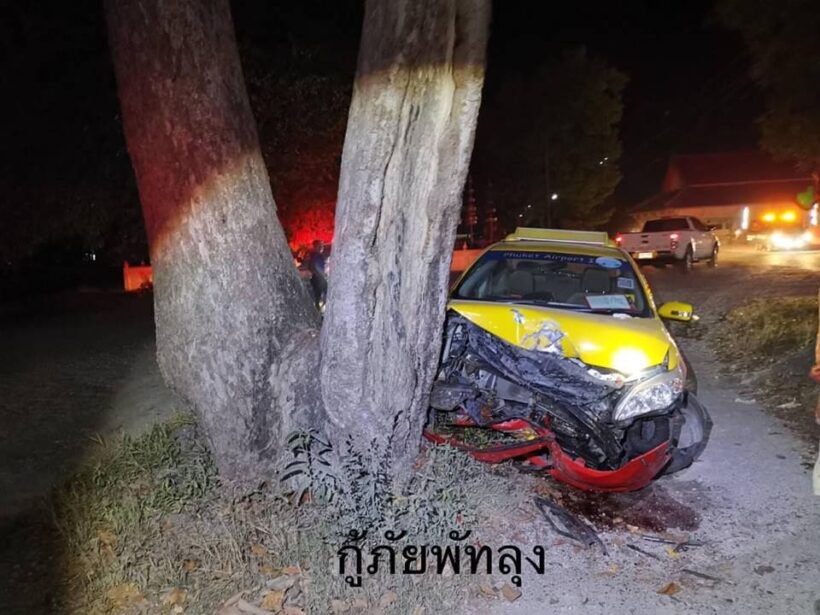 PHOTOS: Phattalung Rescue
Two people have sustained serious injuries after a Phuket taxi slammed into a tree in Phattalung last night.
Phattalung rescue workers were notified of the accident in Mueang Pattalung District at 7.57pm last night (Sunday).
They arrived at the scene to find the Phuket registered taxi resting in front of the big tree on the side of the road near a temple. The front of the vehicle had extensive damage following the collision.
The two people who sustained serious injuries were 58 year old Wanchai Srithong and 64 year old Jamras Srithong. They were both taken to the Phattalung Hospital.
Pattalung City Police are continuing their investigation. There has been no explanation given at this stage as to why a Phuket taxi was in Phattalung.