Phuket
Officials file report about land encroachment on Naka Noi Island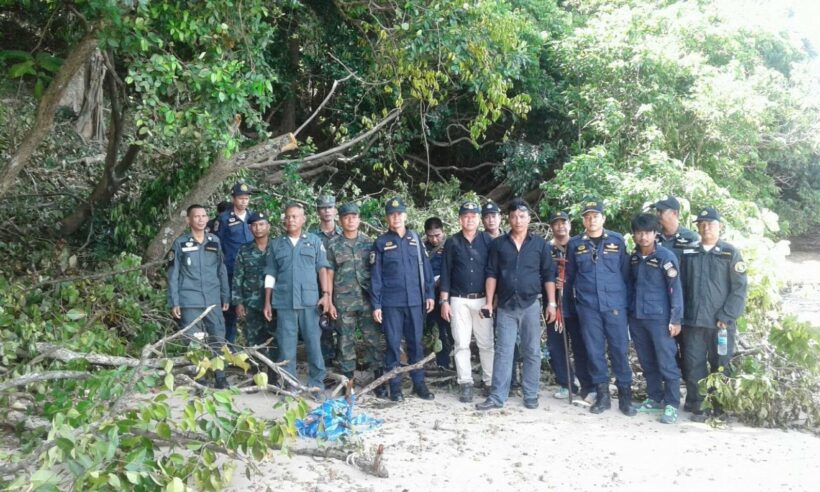 Forest Department officers and soldiers yesterday (Aug 1) filed a report to police about alleged land encroachment on Naka Noi Island which is located next to Thai actor Puri Hiranpruk's land plot.
Yesterday, officers investigated the land plot on Naka Noi Island. The investigation came after they were notified about 10 men carrying construction equipment to the land area. They had mowed the area which is near the beach next to Thai actor Puri Hiranpruk's land plot.
Read more about Khun Puri and his family's 'ownership' of the plot next to the one officials were investigating yesterday HERE.
Officers found that some trees have been cut and removed already. The ground had also been covered with cement. No one was found in the area but officers seized some equipment which was left on the land.
Forest department officials then filed a report to police in order to find the people involved to face legal action for encroaching on public land.