Villagers try to lynch top policeman's son in Phetchabun re-enactment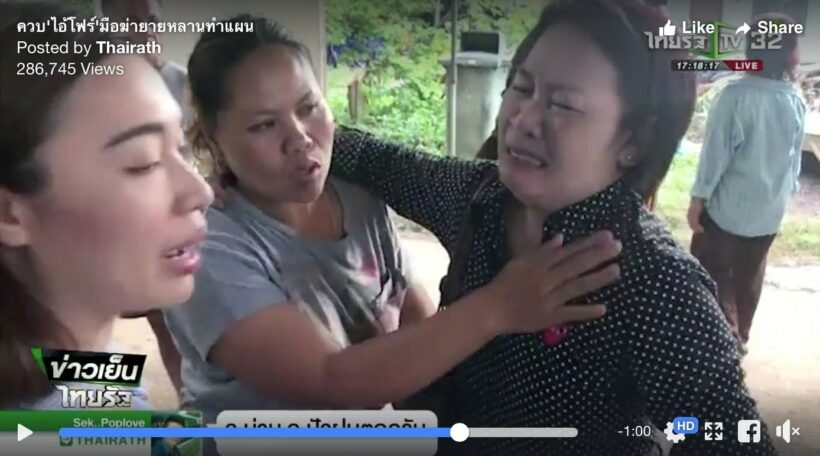 Re-enactments, where a person, who has admitted their guilt, is taken to the scene of the crime to re-enact it, often in public view, is a common practice in Thai police investigations.
Video footage on the Thai Rath Facebook page shows the moments when a top policeman's son was taken on one of these re-enactments, this time for a horrific crime that took place in Phetchabun province in central Thailand.
20 year old Watcharaphon Sima, dubbed "Ai For", was escorted by 100 police to the house where he repeatedly stabbed 56 year old Sanom Kaesorn and her 11 year old grandson Attakowit Monthajan last week.

A crowd of 70 villagers arrived at the scene trying to get to the arrested 20 year old. After the reenactment at the house he was taken to apologise at the coffin of the deceased. The re-enactment was staged the same day as the cremation of the deceased. The 20 year old is the son of a senior policeman according to Thai Rath.
He broke into the house in Nong Khawai in the early hours of July 25 after arriving on a motorcycle that he'd borrowed. He claims that he thought the house was empty at the time. The occupants woke up, he murdered the young boy first with a knife. He then stabbed his grandmother 40 times, all for a mobile phone and a piece of gold jewelry.
SOURCE: Thai Rath
Keep in contact with The Thaiger by following our
Facebook page
.
Five days to move out – restaurant encroaches on Nakhon Si Thammarat creek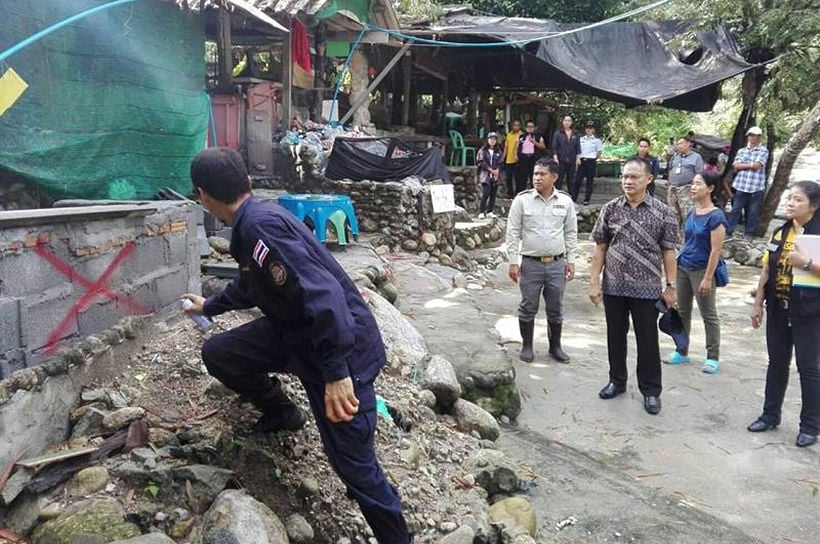 PHOTO: Facebook/Strong Club – Sufficiency mind, anti-corruption
A restaurant in Nakhon Si Thammarat has been exposed for illegally encroaching on the Baan Kiriwong creek and constructing permanent foundations and infrastructure. They've been ordered by authorities to move out.
The Nation reports that a Facebook page titled "Strong Club – Sufficiency mind, anti-corruption" posted a photo with a caption on October 14, alluding to the illegal encroachment. The concrete platform runs for about 60 metres along one side of the stream.
The restaurant had allegedly created a cement platform in the creek and set up tables and chairs at Baan Kiriwong, which has become famous as an eco-attraction for tourists in the Nakhon Si Thammarat province, west of Krabi on the Gulf of Thailand.
The area also serves as a natural flood warning system, so, in the event of flash floods, the locals send emergency warnings to people in the town to prepare for approaching flood waters.
The Facebook page owners had asked the local government to inspect the area to ensure more damage wasn't inflicted on the forest and the Baan Kiriwong creek.
On Tuesday, the Lansaka district governor and rangers went to the scene and questioned the owner of the restaurant. The restaurant owner was given an ultimatum to break up and remove the cement platform and move the restaurant out of the area within five days.
SOURCE: The Nation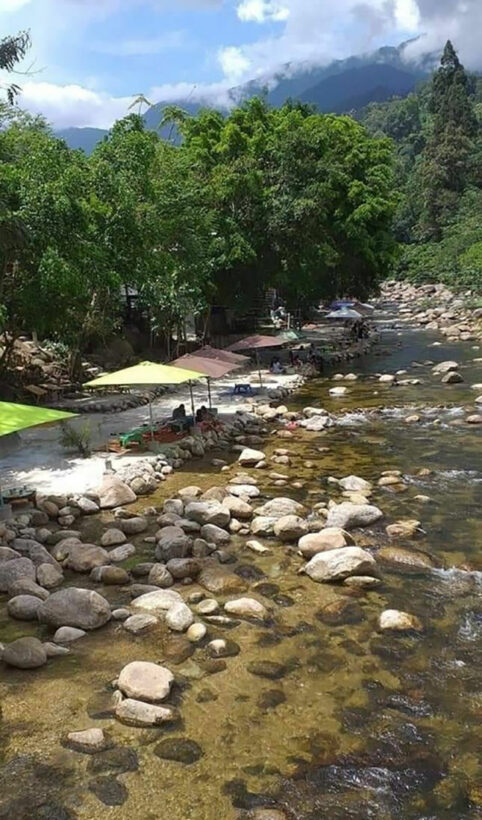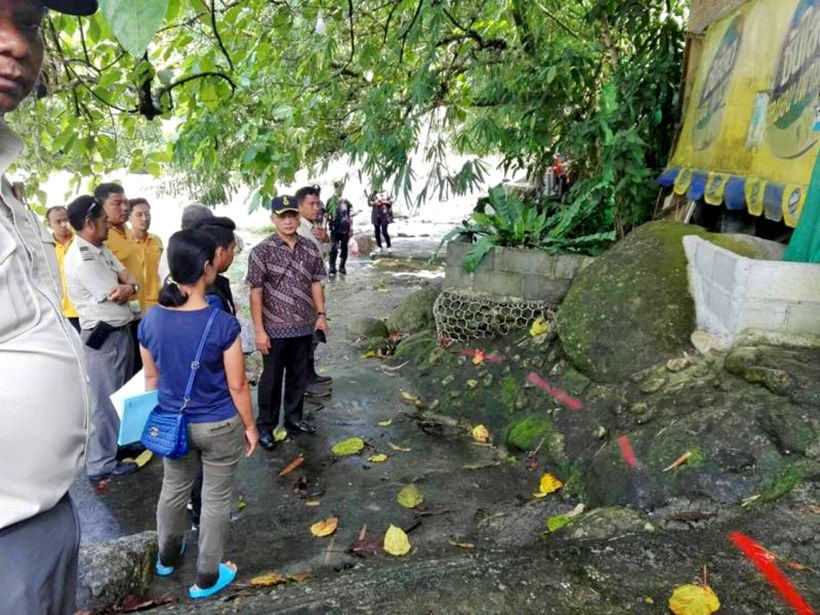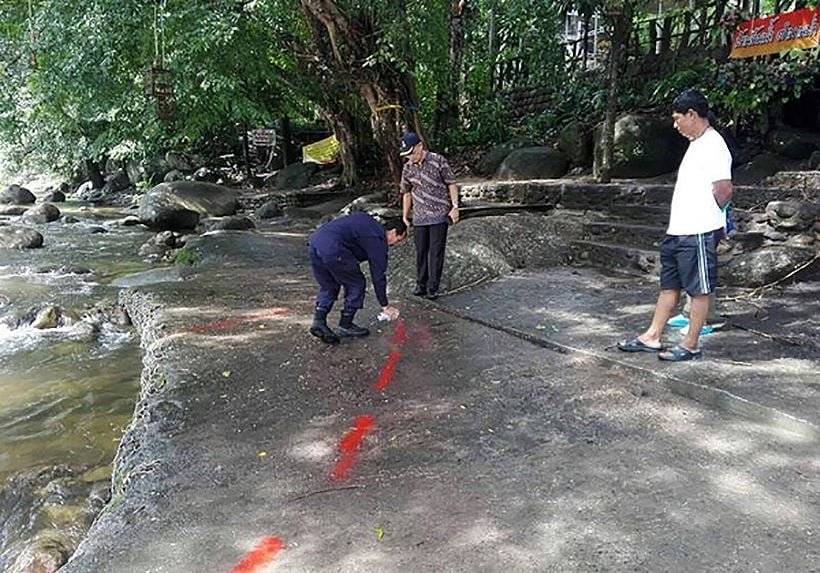 Keep in contact with The Thaiger by following our
Facebook page
.
Thailand rated near bottom for privacy protection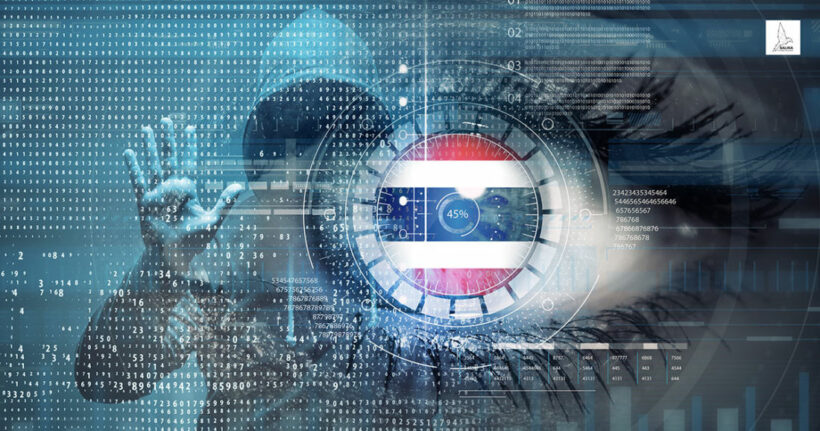 Thailand's new cybersecurity law could be used 'to silence critics', according to a new survey of 47 countries. Thailand placed in the bottom five out of 47 countries ranked for privacy protection, according to a study by Comparitech, a website that researches and compares technology services.
Thailand and Malaysia scored 2.6 out of 5, followed only by India (2.4), Russia (2.1) and China (1.8) in the first-time study, entitled "Surveillance States".
Ireland was at the top of the list, scoring 3.2, followed by Portugal, Norway, France and Denmark, all of which scored 3.1. The study takes into account categories ranging from use of biometrics and CCTV to data-sharing and retention laws. According to the study, biometrics are used for many day-to-day proceedings, such as biometric checks when buying a SIM card.
Thailand's Computer Crimes Act allows officers of the Digital Economy and Society Ministry to request documents and data from service providers without a warrant.
"With a warrant, they are able to request much more information. Many believe the new cybersecurity law will be used by the government to silence critics".
Local cafes offering WiFi are now required to keep a log of customers' browsing data for 90 days, it was abounded last week. According to the government, this is intended to help identify users who might abuse the laws.
SOURCE: Bangkok Post
Keep in contact with The Thaiger by following our
Facebook page
.
Drug dealer on the run for 20 years arrested by Thai immigration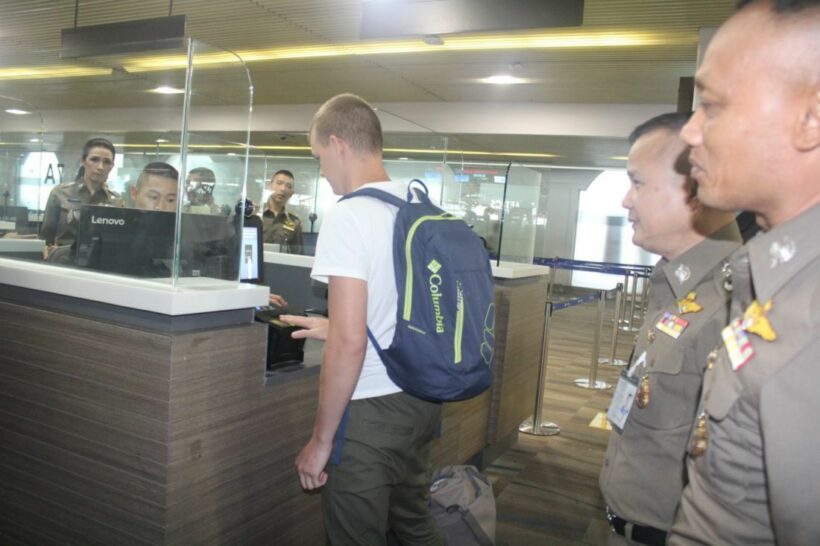 PHOTO: The new biometrics working at Phuket international Airport – The Thaiger
A female drug dealer who evaded capture for almost 20 years has been nabbed after a spate of recent arrests carried out by Thai immigration police. Thai Residents reports that the criminal court issued an arrest warrant for the woman, Chatamach, back in 2000, for possession of methamphetamine pills with intent to supply.
While on bail, she absconded and flew to Australia, where she was reportedly known as Miss Wang. Chatamach managed to remain in the country long enough to gain Australian citizenship.
This month, Thai immigration's biometric system showed that Chatamach had recently re-entered the country, leading to her being tracked down and arrested. Immigration police have also arrested ten foreigners suspected of various crimes using the new biometrics systems at airports.
Two Nigerian men were charged with illegally entering Thailand and are suspected to have ties with a gang responsible for a romance scam operation carried out over a two year period that netted over 2 million baht.
A Russian man linked to a fraud case in his home country has been arrested in Chonburi province. It's understood the man is wanted for a construction scam in Russia costing over 20 million baht.
Also arrested were seven foreign women accused of involvement in prostitution in Pattaya's Walking Street.
Thai Residents reports that three of the women are Egyptian, two are from Uzbekistan and three others are from Uganda.
SOURCE: INN News | Thai Residents
Keep in contact with The Thaiger by following our
Facebook page
.