Drug abuse in Phuket "on the rise'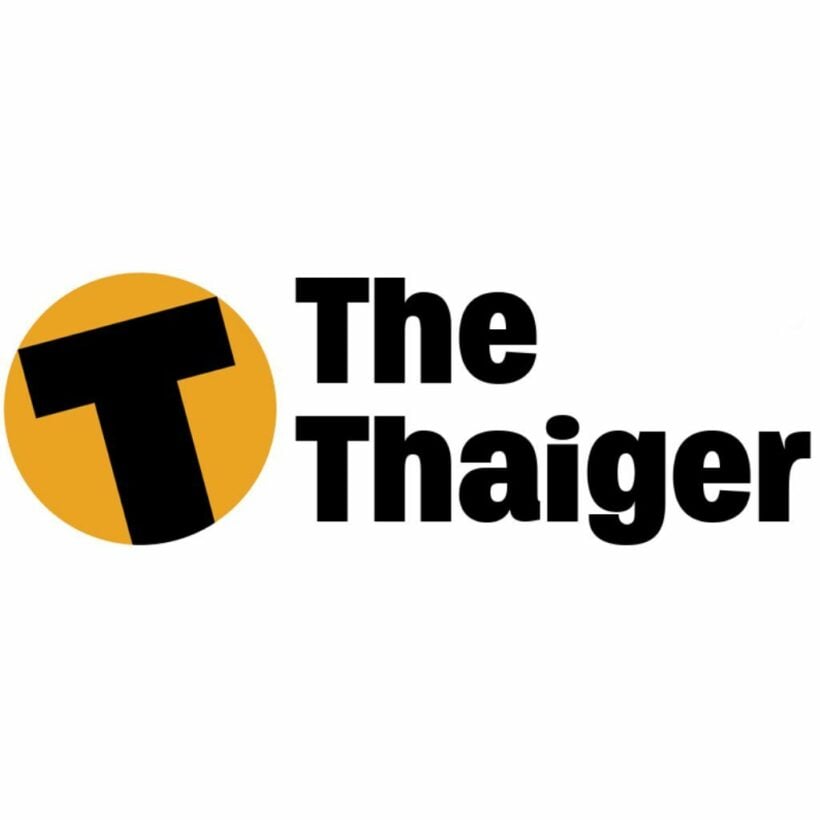 PHUKET: A two-day conference involving 60 officers with an interest in controlling drug abuse was told today that the number of narcotics cases in Phuket could rise dramatically this year. "There were about 1,500 cases last year. This year the number may be 2,000," Governor CEO Pongpayome Vasaputi told the conference. Concern is also growing about the increasing use in local entertainment venues of "yah E" – the drug known in the West as Ecstasy – and about tuna boats from China and Taiwan being used to smuggle drugs into provinces on the Andaman coastline. The Governor said that so far this year Phuket has had about 1,200 cases involving drugs. Most involved small amounts of "yah bah" (methamphetamine) varying from one to 10 pills, though one raid last month netted 600 pills. Songkram Khamtonwong, director of the Southern Office of the Narcotics Control Board, told the Gazette that ya E is being found increasingly in entertainment places. "I've heard that it is for sale at 800 baht a pill in some entertainment places in Phuket Town," he said. In Phuket, marijuana was more of a problem among foreigners, as it did not appeal to locals, K. Songkhram said, noting that its usage was being decriminalized in some countries. He added, "Phuket is an island so it would be easy for tourists to bring in drugs by yacht." Authorities are now looking out for tuna boats from Taiwan and China, which are suspected of smuggling drugs and doing deals involving other destinations while in international waters. He named the Southern provinces with sizeable drug problems as Nakhon Sri Thammarat, Surat Thani, Songkhla and Narathiwat, where populations are larger than Phuket's. The Southern Narcotics Control Office organized the seminar at the ST Plaza Hotel on Sakdidet Rd, Phuket Town, for Phuket police, tambon officials and other officers. It will continue tomorrow.
Keep in contact with The Thaiger by following our Facebook page.
Never miss out on future posts by following The Thaiger.
Police seize 920 kilograms of cannabis smuggled across the Mekong River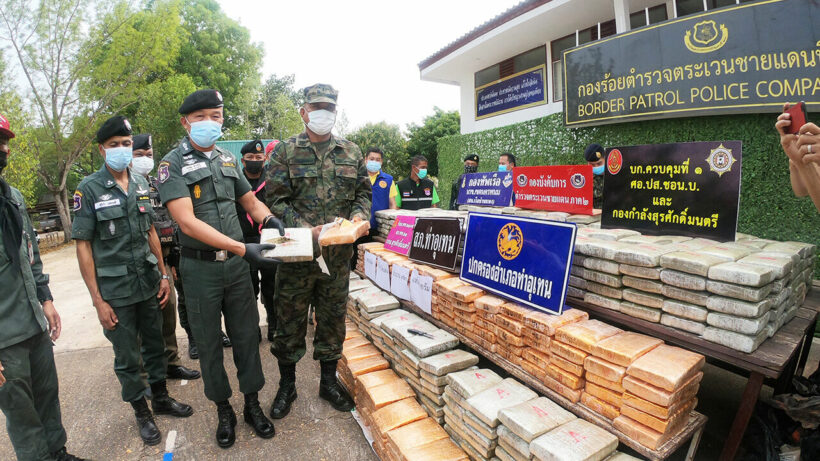 In a major bust on the Mekong River, notorious for drug smuggling, border patrol police seized 920 kilograms of dried, compacted cannabis from a boat along the Nakhon Pathom riverbank, bordering Laos.
Police were tipped off about a large shipment of drugs being trafficked across the Thai-Laos border. Police spotted a boat around 4am yesterday. When police moved in, men onboard the boat jumped onto a smaller boat and sped off. Police found 23 sacks filled with 1-kilogram packages of compressed cannabis.
In the recent months, police have seized more than 5 tonnes of cannabis. While the Thai government has been loosening measures on cannabis, allowing parts of the plant with low traces of the psychoactive component tetrahydrocannabinol, or THC, to be used in food and medicinal products, trafficking cannabis is still illegal. Cannabis with high amounts of THC is still classified as a Category 5 narcotic.
SOURCE:Bangkok Post
Keep in contact with The Thaiger by following our Facebook page.
Never miss out on future posts by following The Thaiger.
Thai FDA expedites the process to list cannabis as an "essential medicine"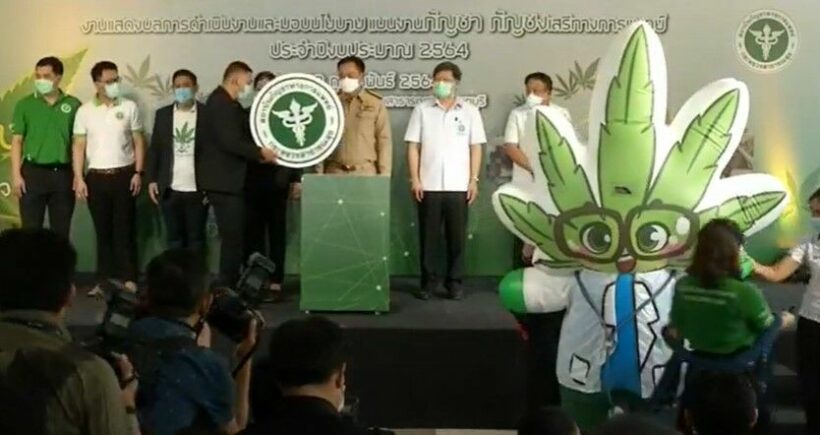 Cannabis could soon become an "essential medicine" in Thailand. While the plant's euphoria-inducing buds are still illegal and classified as a narcotic, other parts of the plant that do not cause a "high," like the leaves, are being pushed into the food and medicine industry.
The Thai Food and Drug Administration is even trying to speed up the process to include cannabis on the National List of Essential Medicines and to also allow it to be used in food, according to the FDA secretary general Supattra Boonserm. Yesterday, the FDA committee approved a draft ordinance to allow the once-criminalised plant to be on the essential medicines list as well as to be an ingredient in food.
"Users can put oil extracts from cannabis in breakfast cereals, bakery products, beverages, snacks or butter as well as in food supplements."
There are 2 main components in cannabis: tetrahydrocannabinol, known as THC, and cannabidiol, known as CBD. THC is the psychoactive component which causes the "happy-hungry high" while CBD is understood to have health benefits and has been used to treat anxiety and insomnia. THC is still illegal in Thailand.
Since the Public Health Ministry approved the use of cannabis and hemp for medical and research purposes, more than 50,000 patients in Thailand have been prescribed cannabis-based treatments, according to Public Health Minister Anutin Charnvirakul.
Anutin says the FDA's move to expedite the process of listing cannabis as an essential medicine is intended to make sure there is a sustainable supply of cannabis and the products are available to those who need it.
"The efficacy and safety of medical cannabis will continue to be reviewed, and the findings will be used to support further changes to medical cannabis laws."
The health minister spoke at the official opening of the Ministry's Institute of Medical Cannabis, which will be the coordinating agency to make sure cannabis-based products are in line with government policies.
"The institute will also provide accurate information about the plants and their use, as public interest in the plants have grown."
More than 300 community enterprises have joined with the ministry to grow cannabis for medical and research purposes, Anutin said. He adds that households with permission from a local hospital can grow up to 6 cannabis plants on the property.
SOURCE: Bangkok Post
Keep in contact with The Thaiger by following our Facebook page.
Never miss out on future posts by following The Thaiger.
Thai government hopes cannabis will be a primary cash crop for farmers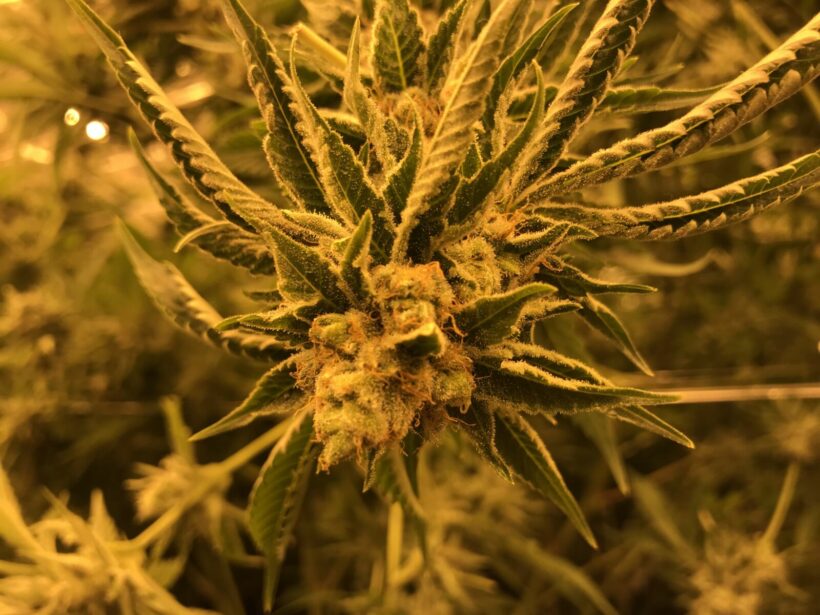 While marijuana traffickers are still getting busted by police, many smuggling the plant across the Mekong River, the Thai government is encouraging local farmers to grow cannabis, as long as they partner with a provincial hospital to use the plant for medicinal purposes. A deputy government spokesperson told Reuters the government hopes that cannabis and hemp will be a "primary cash crop for farmers."
Late last year, Thailand removed certain parts of cannabis off the narcotics list. Parts of the plant with high amounts of the psychoactive component tetrahydrocannabinol, or THC, are still classified as a Category 5 narcotic.
So far, 2,500 households in Thailand and 251 provincial hospitals have legally grown 15,000 cannabis plants, according to deputy government spokesperson Traisulee Traisoranakul. She says those interested in growing cannabis have to seek approval from authorities. Universities, community enterprises and those in the medical industry can obtain licenses to grow cannabis.
"Everybody has the right to grow marijuana by partnering up with provincial hospitals for medical use."
With the declassification of certain cannabis parts, the plant can be used in food and beverages at restaurants. Over the past few months, some cafes and restaurants have started to offer dishes made with cannabis leaves. Traisulee says cannabis used in food ends to come from an approved producer. She says the Medical Marijuana Institute will hold information sessions next month.
SOURCE: Reuters
Keep in contact with The Thaiger by following our Facebook page.
Never miss out on future posts by following The Thaiger.