Phuket
Central apologises for damage to the new overpass walkway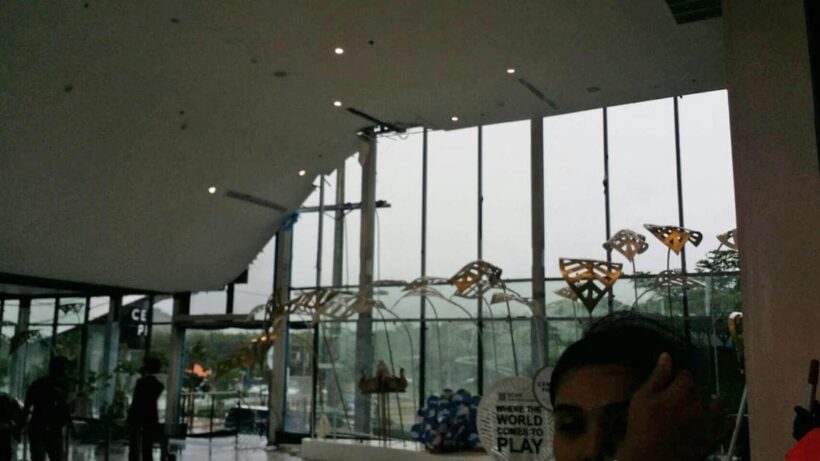 PHOTOS AND VIDEO: Newshawk Phuket
The management of the Central shopping centre has apologised to Phuketians following a storm that battered part of the new building yesterday (September 16). Sunday afternoon wind and rain storms caused damage on some of the fixings to the new overpass structure. No one was injured.
"We apologise to every costumer that was faced with this incident at the store. We immediately checked and fixed the connection walkway (between the Central Festival and Central Floresta."
"Now the wind from outside can get in through the walkway. So we have urgently installed new glass to prevent more damage from the outside. Expert engineers are urgently fixing this part."
"However the structure of our buildings is secure, strong and safe and haven't been damaged by Sunday's storm."
Central Floresta opened to great fanfare last Monday, September 10, and has attracted a lot of compliments about the new building, stores and addition to Phuket's shopping landscape.
https://www.facebook.com/thethaigernews/videos/2198411063776912/