Smoking ban law in force from midnight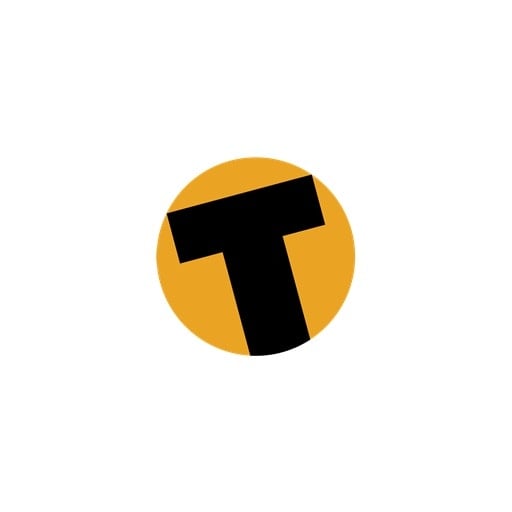 PHUKET: The Chief of the Phuket Provincial Health Office (PPHO) today issued a reminder that the new law clamping down on smoking in a wide range of public places comes into effect at midnight tonight. However, Dr Wanchai Sattayawutthipong told the Gazette that his inspectors will probably not start making checks on compliance until tomorrow morning, since most places affected will already be closed for the day when the law comes into force. He said that, at first, offenders will most likely not be penalized, but will receive warnings. The emphasis will be on business owners rather than smokers, in a bid to get the owners to ensure that customers do not smoke in places where it is banned. But, he added, the grace period would not last long. "I think the law will be enforced more strictly from the New Year onwards. People have had plenty of advance notice that this law is coming. They have had time to comply. "The law is aimed at protecting non-smokers. So this is a good time for smokers to quit. Cigarettes are bad for both the smoker and other people nearby." According to the official announcement from the Ministry of Public Health, the Smoking Ban Act of 2002 lists the following as places where smoking will be totally banned: Buses on specific routes, tuk-tuks and metered taxis, air-conditioned rail cars, public boats, aircraft on domestic routes, air-conditioned passenger transport lounges, elevators, public phone booths, school buses, theaters, libraries, barbers and hairdressing salons, boutiques, beauty centers, drug stores, air-conditioned Internet shops, department stores, hypermarkets and any other air-conditioned stores, outpatient medical centers, places where religious ceremonies are held, air-conditioned places selling food and beverages, toilets, public ports, and air-conditioned fitness centers. – In the following places, smoking is allowed in staff rooms or offices: schools or primary or secondary educational institutes, museums, arts and culture halls, hospitals or inpatient medical centers, nurseries for pre-school children, and indoor sports stadiums. – In the following places, smoking is allowed in staff rooms or offices and in areas specifically designated as smoking areas: universities, colleges and tertiary education institutes, exhibition halls, government offices and offices of state enterprises, banks and financial institutions, all other air-conditioned offices and airport buildings. – Smoking is banned in non-airconditioned cars of trains, except for cars specifically designated for smoking, and provided that these designated compartments shall not exceed 25% of the total number of non-airconditioned cars in a train. Please note that this is not an official translation of the law. For official guidance, consult the Phuket Provincial Health Office.
Mariam the young Krabi dugong dies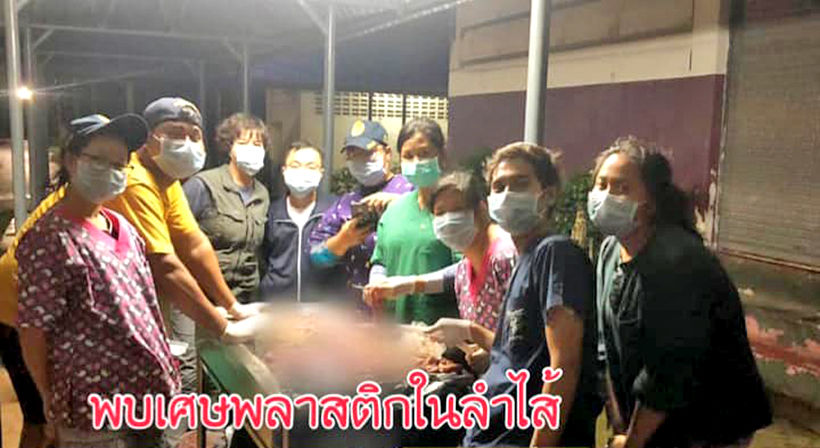 PHOTO: กรมทรัพยากรทางทะเลและชายฝั่ง
The Phuket Marine Biological Centre has announced the sad news about the special young dugong 'Mariam', who was found in Krabi back on April 26.
Young Mariam died earlier today.
The centre posted on its official Facebook page that the vet team found that she'd stopped breathing and her pulse had stopped as well, so they brought her out of the water to try and stimulate breathing.
Initially, they found that she was still responding from her eyes so they return her back to the pond. After checking the pulse, they found that it stopped again so they used some veterinary medications to keep her alive and pulled her out of the water for a second time.
She was pronounced dead at midnight today.
In a post mortem the vets found that Mariam had consumed a quantity of plastic that may have been previously undetectable.
"Rest in peace Mariam, our little angel," says the PMBC post.
Read some more about Mariam HERE.
Government MP receives death threats after exposing illegal condo project in Phuket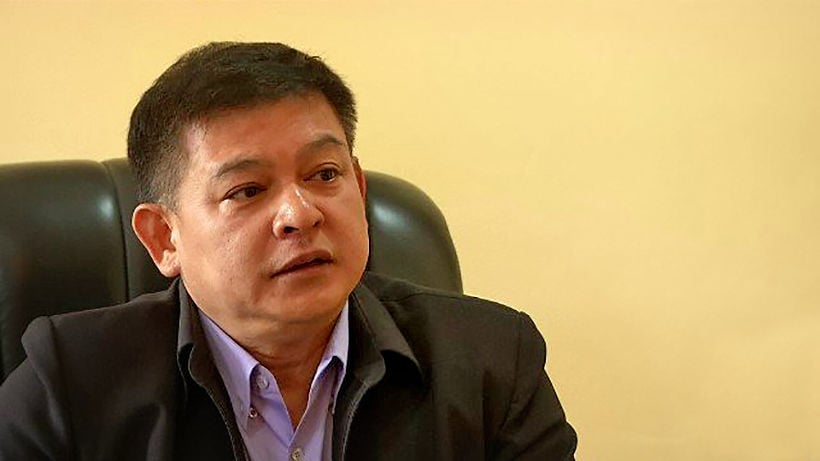 PHOTO: Sira Jenjaka MP, says he has received death threats
A government MP for Bangkok says he has received death threats for revealing a Phuket condo project that allegedly sits on land without the proper documentation. The project, at this stage, remains un-named.
Sira Jenjaka is an MP with the ruling Palang Pracharat Party and claims that two people had already died as a result of revealing the problems with the project.
He alleges the land documents had been revoked by the Administrative court in the past and says he will petition the Justice Ministry to have the project probed by the DSI (Department of Special Investigation).
Mr Sira says the un-named condo project, located in Tambon Karon (below), occupies land where the Nor Sor 3 Kor land ownership papers were revoked by the Administrative Court. He has alleged that the project is owned by a "retired high-ranking policeman".
"If government officials were found to be involved in the alleged malpractice, the state could be sued for damages worth billions of baht", according to a quote in the Bangkok Post.
He said that the potential buyers of the condominium apartments are mostly foreigners.
Mr Sirat said he planned to ask the Phuket governor to suspend the local mayor for alleged negligence in connection with the condominium project. He will also speak to the Phuket governor suspend construction of the project and cancel any contractor's licences.
The MP says that some state officials may have their authority and been complicit in the approval of the Nor Sor 3 Kor document.
SOURCE: Bangkok Post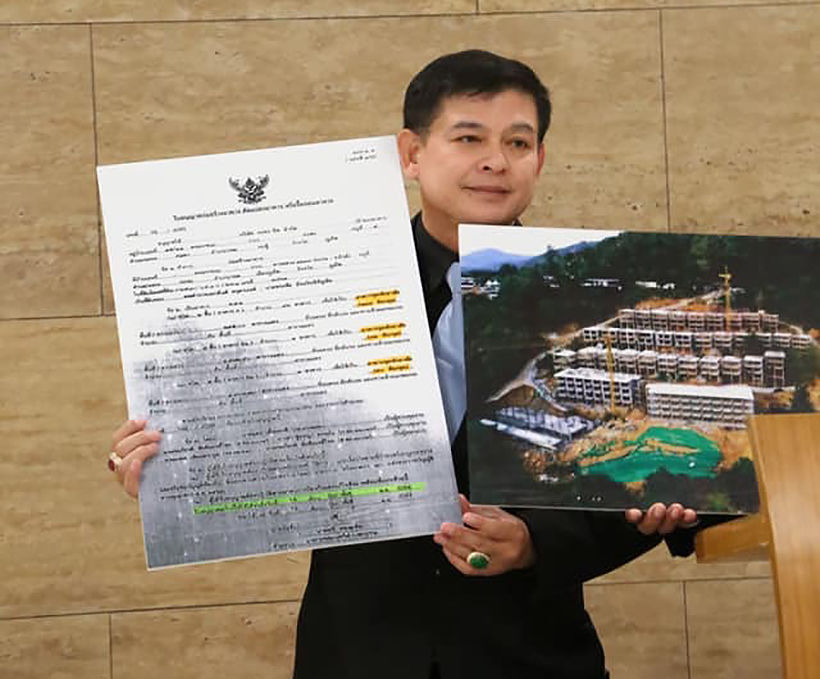 PHOTO: Manager Online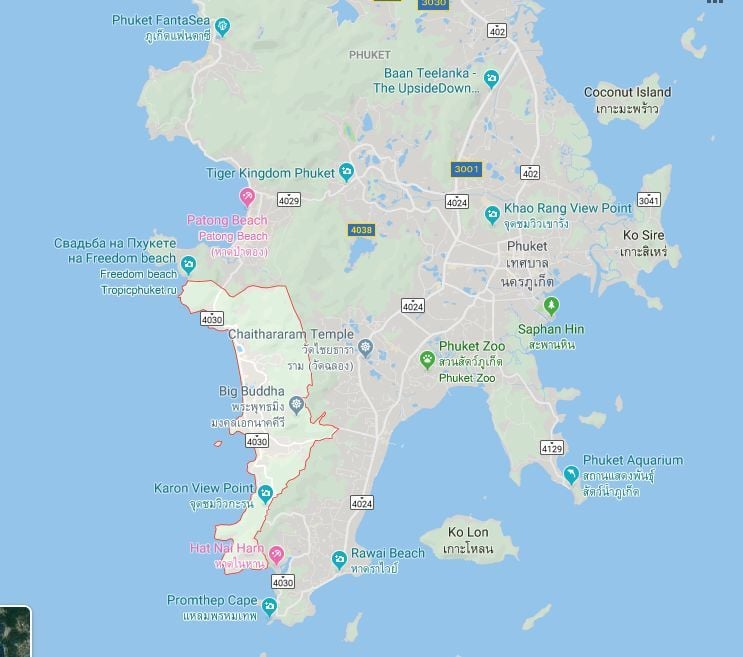 Turtle rescued on Nai Harn Beach, Phuket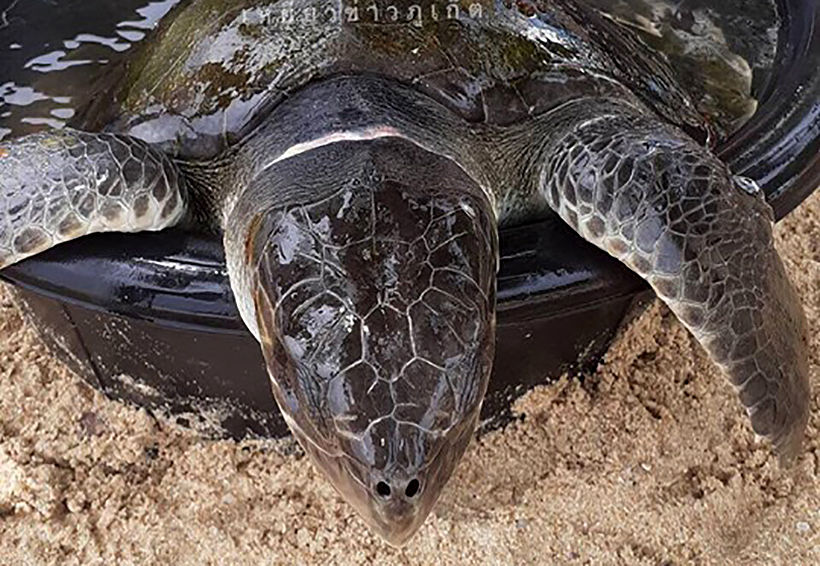 PHOTO: Aroon Solos
Today (August 15) at about 1pm, the lifeguard team at Nai Harn Beach rescued a small turtle, which had become stuck in a fertiliser sack.
They found the turtle washed up ashore with the sack wrapped up around its neck. They tried to carefully remove the sack from the turtle's neck but found that the turtle had been injured around the neck so they contacted the Phuket Marine Biological Centre to take the turtle back to the centre for further examination and treatment.
Well done to the lifesavers at Nai Harn.
VIDEO: Rawai Mayor Aroon Solos