Seabed sculptures to draw divers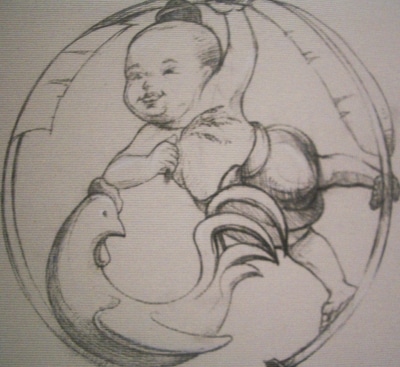 ANDAMAN COAST: The Department of Marine and Coastal Resources (DMCR) plans to install novel underwater attractions off the six Andaman provinces affected by the tsunami. The underwater structures and designs are ostensibly to attract divers in lieu of tsunami-damaged coral.

The Marine Science Faculty of Kasertsart University will be the main consultant to the project after the DMCR approached the faculty to design the structures.

Dr Thon Thamrongnawasawat, of the Marine Science Faculty at the university, is the chief adviser to the project. He told the Gazette that its main objectives are to make sub-aqua Thailand more attractive for scuba divers, and in the process to tap into the lucrative dive industry.

"The tsunami affected a lot of the Andaman's underwater landscape, with about 19% of coral affected at Surin Island and the Similans," he said.

"This project doesn't aim to replace the coral itself, but we do want to attract more divers. We will place the sculptures on flat sand, away from the coral."

Dr Thon explained that, according to Tourism Authority of Thailand statistics, about 300,000 overseas divers come to enjoy the country's spectacular dive sites each year, and about 80,000 Thais are also certified card-holding scuba divers.

"Don't forget that the two biggest income sources in the tourism industry are diving and golf," he added.

"This is not a 'dream project' – it will happen in the Andaman coastal provinces before March next year, and funding has already been approved. Exactly where we will place the sculptures will be decided by officials in each province."

The cement structures will be sunk two-rai "gardens" in the waters off Ranong, Satun, Trang, Phuket, Krabi and Phang Nga, with a budget of four million baht per province. The structures will differ from province to province, but the same method and placement techniques will be used. They will be two meters high and will be sunk in 10-12 meters of water.

Themes vary. For example, Satun Province has plans to sink pirate statues off Tarutao Island – a nod towards its wild and lawless past.

Krabi Province will place underwater Stone Age-themed figures off Phi Phi Island.

Phuket aims to sink a Thai-style house off Koh Racha, and Ranong will follow a traditional Thai story theme with statues of Phra Apai Manee.

Phang Nga plans to sink concrete Chinese zodiac signs off the Similans or Surin Island, and Trang will follow its sub-aqua romantic theme of late (Koh Kradan is the site of an annual mass wedding underwater) by sinking sculptures of dugongs shooting "Cupid" arrows.
Keep in contact with The Thaiger by following our
Facebook page
.
Never miss out on future posts by
following The Thaiger
.
Phuket police arrest 6 after finding large amounts of methamphetamine in raid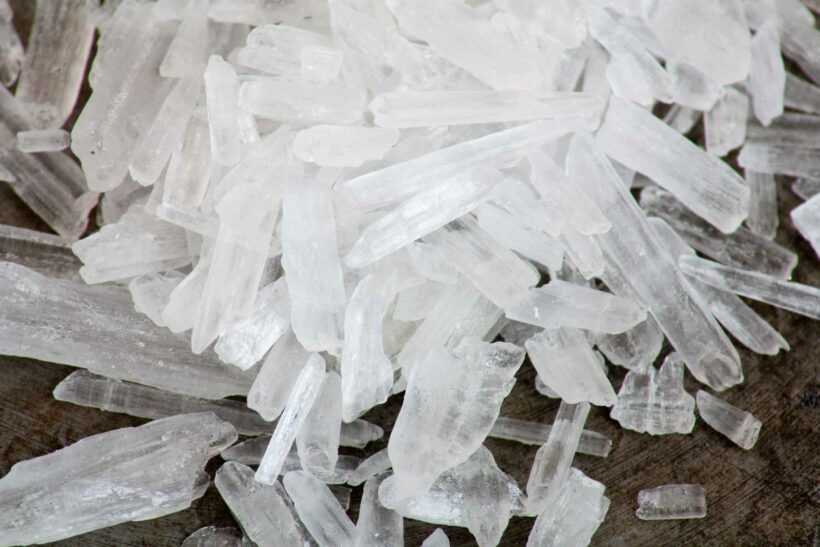 Phuket Provincial Police have arrested 6 people after finding large amounts of methamphetamine and other drugs during a raid. One suspect alone allegedly had 7.6 kilograms of crystal meth (ya ice) and over 12,500 methamphetamine pills (ya bah). 29 year old Surasak 'Bank' Wijit and 27 year old Panida 'Mei' Saeyang were arrested at an apartment car park in Soi Lookkaew, Moo 6, Rassada, in eastern Phuket, after they were found in possession of the drugs.
Police also found 2 mobile phones and a red Honda PCX, registered in Phuket, as evidence. Both suspects have been charged with posessing a Category 1 drug with the intent to sell.
Other suspects arrested at the same time include 36 year old from Chiang Rai, 42 year old Sarawut 'An' Srichanon, from Ranong and 31 year old Pornthep 'Iew' Thepchampa, who were charged with the same crimes in Chalong after police found more drugs in their possession. 33 year old Kamon 'Kung' Sae-ngow, was arrested as well after police found kratom juice and leaves at a house in Rassada. He was taken to Phuket City Police station and was charged with a Category 5 drug possession.
SOURCE:The Phuket News
Keep in contact with The Thaiger by following our
Facebook page
.
Never miss out on future posts by
following The Thaiger
.
Phuket Muay Thai fighter is the first Thai national to compete in UFC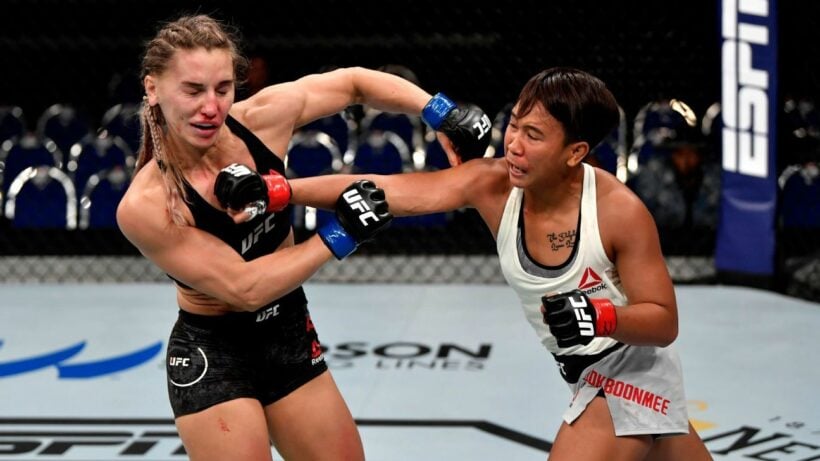 The upcoming Ultimate Fighting Championship Fight Night event in Abu Dhabi will feature Thailand's only national marking her third fight with the UFC, the world's largest mixed martial arts competition. 24 year old Loma Lookboonme, from Burirram in northeastern Thailand, will fight in the event on October 3, 2020.
Loma is a Muay Thai fighter who has adapted her MMA skills to fight in the UFC where she currently trains at the Tiger Muay Thai gym in Phuket. Loma qualified for the national team at the age of 19 and has fought in over 12 nations worldwide. She currently trains 6 days a week starting daily at 6:30am with a 3 kilometre run. In the UFC, she will be competing against China's Angela Lee who is the undisputed champion of the 52 kilogram fist weight category.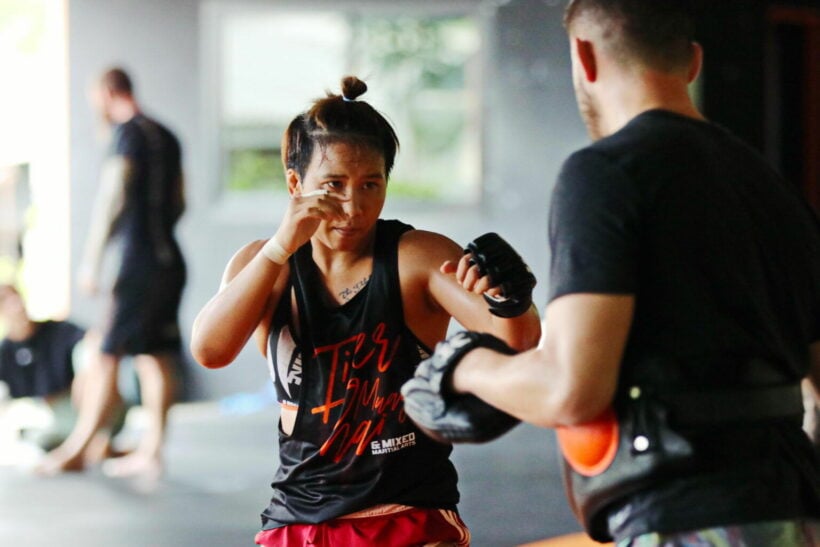 Loma's parents are former Muay Thai fighters and her 2 sisters currently compete as well. She reportedly started training at 8 years old after being inspired by her father, whom she describes as her "hero."
Like most Thais in such fighting sports, Muay Thai offers a way to rise out of poverty-and fighting for the UFC can be financially lucrative. But Loma says her only Thai sponsor is the gym where she trains, with the rest of her sponsors being from foreign brands. She says she is trying to get more Thai sponsors but feels that maybe she needs to win the UFC first before Thai brands notice her.
Loma lost her last fight and says her new opponent gives her nothing to lose. She says her goal is to get into the Top 10, but is not sure when it will happen. Loma says for now, it would be good to fight against someone in the Top 10 to help her prepare for her future.
FULL INTERVIEW: Thisrupt.co
Keep in contact with The Thaiger by following our
Facebook page
.
Never miss out on future posts by
following The Thaiger
.
Phuket airport ready for tourists after finishing Covid screening labs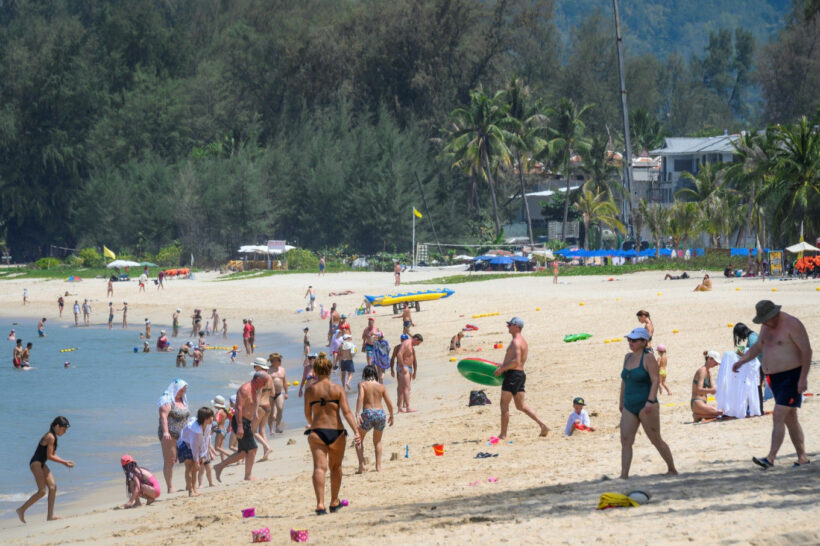 Phuket Airport is officially ready for tourists as authorities say they have finished installing Covid screening labs in an effort to welcome international travellers. The 5T Model for Covid-19 is being used at the airport with the goal of screening large groups of people in a quick and efficient manner. The Phuket health chief says the 5T's stand for Target, Testing, Treating, Trusting and Tracing.
Phuket has one large airport at the north end of the island but is separated into two separate terminals – a domestic terminal (the original airport terminal), and a new international terminal opened in 2016.
The target category refers to the target groups of tourists while the tracing stands for software that will be used to monitor their movements. The testing category refers to Covid tests that will be implemented to travellers upon arrival along with the treatment and trust categories signifying the readiness of resources for medical treatment and confident communications between all parties respectively.
The Covid-19 lab container module has been set up at Phuket airport's Terminal X (the terminal opened for charter flights opened in 2014) and will be tested tomorrow with its operation to start on September 30. As large groups of tourists could arrive (later in the year, the lab is reportedly capable of testing 96 people at a time with test results becoming available in 6 hours. What the airport would do withe tested passengers whilst waiting for 6 hours, has not been detailed at this stage.
Such a readiness plan to welcome foreign tourists originally singled out Phuket due to its popularity with travellers, and as a so-called guinea pig model to test in a controlled environment (Phuket is an island joined to the Thai mainland by a single 300 metre road bridge). Once dubbed the "Phuket Model", authorities have proposed to rename the plan to "Special Tourist Visa" due to the confusion and opposition it reportedly caused. The scheme is reportedly now being proposed for all areas of Thailand but only allowing foreigners from specific countries.
SOURCE: Pattaya Mail
Keep in contact with The Thaiger by following our
Facebook page
.
Never miss out on future posts by
following The Thaiger
.