Phuket
Phuket jet-ski operator banned after attempted shakedown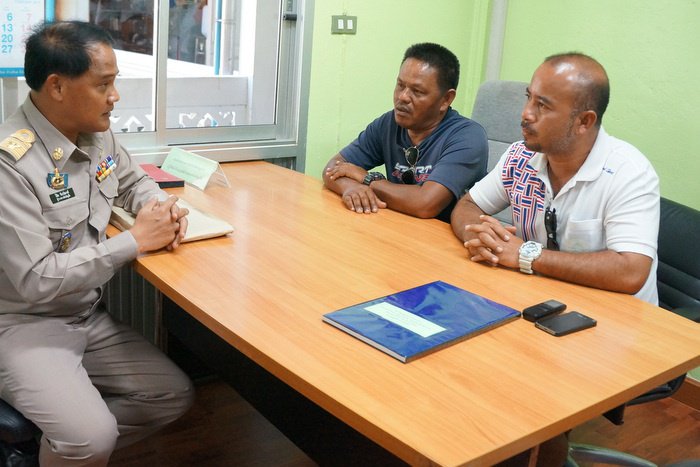 PHUKET: A jet-ski operator was banned today from running his rental business for one month following an incident in which he demanded two tourists to pay 200,000 baht for repairs to two uninsured jet-skis (story here).
The Bang Tao jet-ski operator, Air Yotharuk, had his helmsman license suspended and his two jet-skis Yotharuk 1 and Yotharuk 2 banned by the Phuket Marine Office today.
"We have also charged Mr Air 10,000 baht for not renewing his insurance," said Phuket Marine Office chief Phuripat Theerakulpisut.
"The Marine Office and Phuket Governor Nisit Jansomwong wanted this to serve as an example to all jet-ski operators on the island."
The ban and fine are compromises, as Governor Nisit originally asked that a stronger message be sent to jet-ski operators by banning Mr Air for life, Mr Phuripat added.
In response to increased pressure concerning jet-skis (story here), Mr Phuriphat assured that he was not giving special treatment to operators.
"I am not protecting the jet-ski operator, I am just trying to manage this situation without creating any trouble. We cannot be too hard on them or choose to enforce the law every time something happens – we must consider what is reasonable," Mr Phuripat told the Phuket Gazette.
Mr Phuripat's statement follows several ultimatums that claimed a failure of jet-ski operators to abide by the rules could invoke an island-wide ban on all jet-skis, and a softer ultimatum in which he vowed to revoke the permits of any operators whose businesses or jet-skis were involved in any untoward incidents.
"In this case, I found the jet-ski operator at fault. Mr Air requested a lot of money from the tourists and his jet-ski insurance had expired," Mr Phuripat said.
"However, as the tourists are also at fault for damaging the jet-ski, we only banned Mr Air for one month. This is enough – he has a family to take care of."
— Voratuss Intasee