Phuket Police hunt for Burmese nanny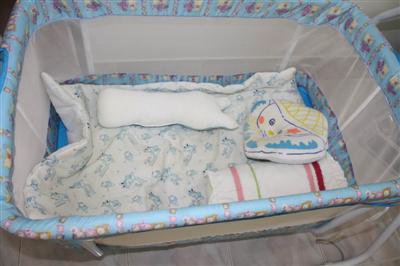 PHUKET: Chalong Police continue to scour Burmese labor camps on Phuket in search of a woman wanted in connection with the death of an infant left in her care by a Thai businesswoman last week.
For the previous report of how four-month-old Pornprasert Phromraksa was found dead by his mother on Saturday morning, click here.
Chalong Police Superintendent Chinnarat Rittakananond earlier told the press that the woman is only wanted for questioning, as police have not yet been able to confirm the baby was murdered.
An initial examination of the body determined asphyxiation as the cause of death, but there is no clear evidence the boy was intentionally choked or strangled by his 32-year-old Burmese nanny, identified only as 'Ple'. Scratch marks on the infant's left cheek have led investigators to suspect foul play, however.
The child's mother, 32-year-old tour operator Palida Phromraksa, initially refused to allow her son's body to undergo an autopsy, police said.
However Mrs Palida has now relented and the child's remains will soon be sent to the forensics unit at Prince of Songkla University Hospital in Haad Yai, police said yesterday.
There are no medical facilities in Phuket capable of performing full autopsies, only preliminary post-mortem exams.
Believing the nanny still to be in Phuket, Chalong Police led by Maj Jaran Bangprasert have already checked at least three labor camps on the island – to no avail.
The high-profile case is being watched closely by Phuket Governor Wichai Phraisa-ngop, who has ordered officers to find the suspect.
He has also ordered the Phuket Labor Office to see if there are any records confirming that the nanny was ever legally registered to work in Thailand.
"I have often stressed the importance of using legally registered alien workers, because if there are problems they are easier to track down," he said.
There are currently 30,000 Burmese workers registered under the Thai alien worker program, which is also open to nationals of Cambodia and Laos.
Some estimates of the actual number of Burmese living in Phuket put the figure at over 100,000.
A joint project between the Thai and Burmese governments to issue 'work visas' to unregistered alien workers is widely regarded as a failure, in part because many workers fear the Burmese government will use their private information to persecute their families back home.
Another problem is that many of the so-called 'Burmese' are actually Mons or members of other ethnic groups who have emigrated to Thailand from their homelands inside Burmese territory.
The military junta does not recognize them as Burmese citizens, making it impossible for them to complete the first step in the registration process: having papers issued confirming that they are Burmese nationals.
Keep in contact with The Thaiger by following our
Facebook page
.
Never miss out on future posts by
following The Thaiger
.
Phuket tops travel destination list of cheapest hotel prices – Dertour 2020 Price Index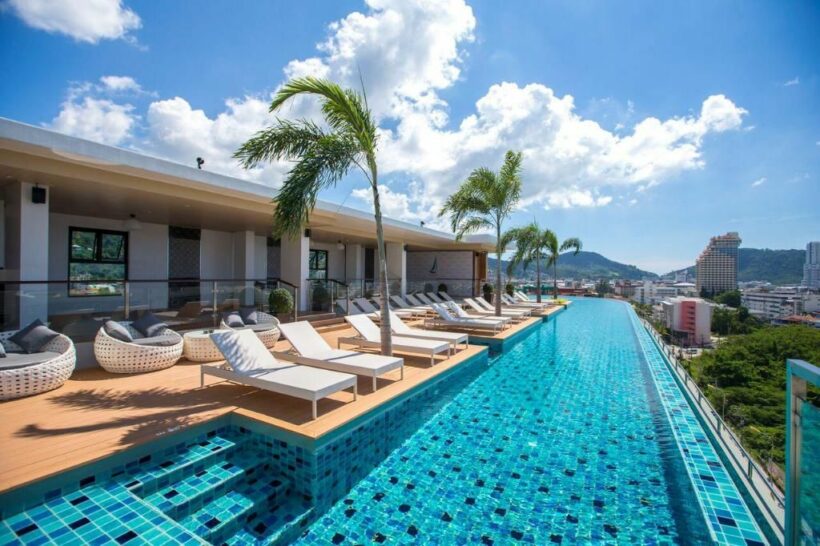 Phuket tops a list of the cheapest travel destinations with a 1 night stay at a hotel costing on average less than $30 USD, according to a study by the German travel company Dertour. Phuket is going through what some say is a "crisis", certainly a current tourist vacuum. The island province largely relies on income from foreign tourists, but with travel bans over the last 7 months, hotels and other businesses in the tourism industry have been at a loss.
For domestic tourists, Phuket currently offers a serene, peaceful tropical stay where you'll have a lot of the island to yourself. There are plenty of daily flights to the island, but all from domestic locations at this stage – the international terminal remains closed.
Along with being listed as hotels with the lowest price, Phuket also made the top 5 cities with the largest price drop from 2019 to 2020, according to Dertour's 2020 Accommodation Price Index. The company studied hotel prices for 75 popular tourist destinations around the world. Bangkok was just above Phuket at the fourth city with the largest hotel price drop. Bangkok hotel prices dropped by 34.6% while Phuket's hotel prices dropped by 33.8%.
Prices will continue to be low, CEO DER Touristik Central Europe Ingo Burmester says…
"Travel itself will be cheap in 2021… Although it has been a challenging period, we have seen a great deal of interest in domestic travel. We also predict a major catch-up effect for Mediterranean destinations, European trips and long-haul routes in 2021 as soon as travel restrictions are lifted."
Phuket ranks as the destination with the cheapest accommodation prices at an average price of $29 USD, according to the list. Average prices for 3-star hotels are $26 USD and an average of $54 USD for 5-star hotels.
Bangkok followed, ranking fifth on the list of cities with the lowest hotel price at an average of $43 USD per night. 3-star hotels in Bangkok average at $30 per night and 5-star hotels average at $93 USD.
Top 5 destinations with the lowest price in accommodation
Phuket: Average of $29 USD per night
Delhi: Average of $34 USD per night
Kuala Lumpur: Average of $36 USD per night
Bali: Average of $36 USD per night
Bangkok: Average of $43 USD per night
Top 5 destinations with the largest price drop in accommodation
Amsterdam: Dropped by 51.6%
San Francisco: Dropped by 39.2%
Vancouver: Dropped by 37.1%
Bangkok: Dropped by 34.6%
Phuket: Dropped by 33.8%
To read Dertour's full report, click HERE.
Catch up with the latest daily "Thailand News Today" here on The Thaiger.
Keep in contact with The Thaiger by following our
Facebook page
.
Never miss out on future posts by
following The Thaiger
.
Man arrested after allegedly slicing a man's face with sickle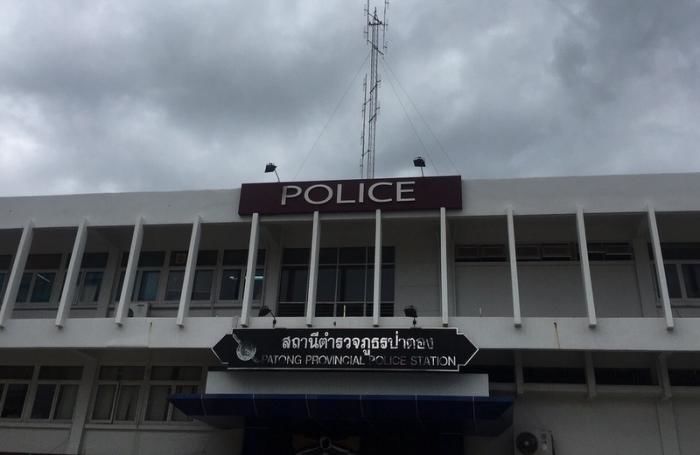 A man was arrested on charges of grievous bodily harm after he allegedly sliced his friend's face with a sickle, causing a gash about 25 centimetres long.
3 men, identified as Saeng, Ta and Rop, had been drinking at a shanty in Phuket's Rassada district where Rop lived. An argument broke out over money. A bank transfer was apparently made, but no one received any money, according to Rop as he related the story to police.
The men didn't come to an agreement and ended up going to bed. Ta stayed awake and slapped Saeng twice while he was falling asleep, Rop says. Saeng then got up, grabbed the sickle and swung the hooked blade across Ta's cheek, Rop says.
Reports don't go into detail about Ta's condition, but photos of the scene by the Phuket News show a significant amount of blood on the concrete floor.
SOURCE: Phuket News
Catch up with the latest daily "Thailand News Today" here on The Thaiger.
Keep in contact with The Thaiger by following our
Facebook page
.
Never miss out on future posts by
following The Thaiger
.
PM to visit Phuket on Monday as island's economy lies in tatters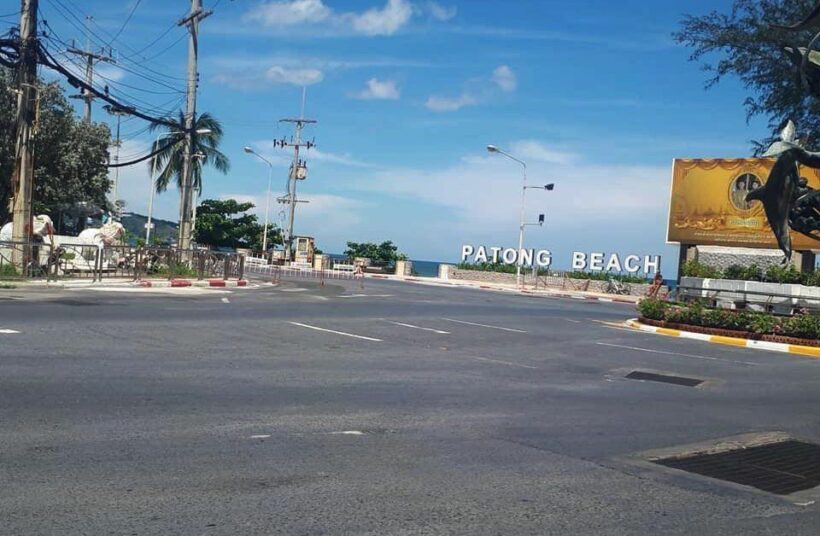 PM Prayut Chan-o-cha is to arrive in Phuket on Monday, where he will meet with local business leaders and discuss proposals for reviving the southern island's devastated tourism sector. It's understood a representative of Phuket's Old Town area is to put forward an idea for promoting the historic centre as a tourist destination.
Since borders were closed in late March, in an effort to protect the country from the Covid-19 pandemic, Phuket's tourist revenue has plummeted to practically zero, with countless businesses shuttered and thousands of jobs lost.
In addition to hearing suggestions from local operators on how to revive tourism on the island, the PM will also listen to requests for additional help from central government. The much-discussed Phuket Model never materialised, despite being seen at one point as the pilot project on which a wider re-opening of borders would be based.
While hotel occupancy in the province has increased from a pitiful 13.4% in June, September's rates were still woefully low, at just 30%. This is despite a stimulus package introduced by the government in an effort to boost domestic tourism.
SOURCE: Nation Thailand
Keep in contact with The Thaiger by following our
Facebook page
.
Never miss out on future posts by
following The Thaiger
.