Phuket King's Cup competitors look to bag every point in light winds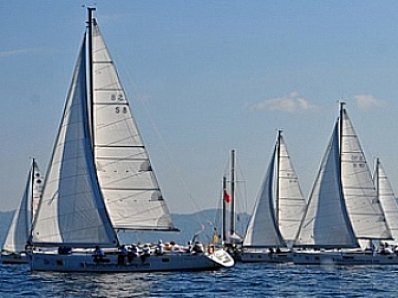 PHUKET: With winds easing off slightly during yesterday's racing, competitors looked to maximize every possible advantage as valuable points were up for grabs.

Frank Pong and his Jelik team have been the quickest of the IRC Zero class boats in the last few races, but Kevin Whitcraft's Won Ma Rang shared class honours yesterday. Won Ma Rang took victory in race eight, with race nine going to rivals Jelik. It has set up a stunning finale for today– the final day – as Jelik is on top with 13 points, and Won Ma Rang close behind on 15 points.

EFG Bank Mandrake found some of last year's magic with a win in IRC1 race eight. They finished with a nose in front of David Fuller's Ichi Ban team, who came on strong to win race nine. Foxy Lady 6 skippered by Bill Bremner came third in both races. The upshot is that Ichi Ban leads the standings with Foxy Lady 6 (18) and EFG Bank Mandrake (22) in second and third respectively, ahead of what is sure to be an exciting final race day .

Matt Allen's Ichi Ban, one of two Ichi Ban entrants, had a storming day in IRC2 class, and has already won the class after winning races seven and eight and coming second in race nine today.

Allen, said, "The wind was pretty powerful in the first race and has remained strong throughout the week. Seven weeks ago, the boat (an Adams 10-metre) was sitting in Sydney in Rose Bay and hadn't sailed much in seven years. It hasn't really had any money spent on it since its launch in 1976!

"It was ahead of its time when it was new, so we thought it would be a good IRC boat. We completed all the work right here in Phuket and it was amazing to sail on the first Regatta day – the first time we ever put the sails up. We won two races on the first day, winning by small margins, and that set the Regatta up for us. It's been a great effort by the boat-builders (Latitude 8, Phuket) and all of the crew."

Ichi Ban powered ahead in the IRC2 class to win the series early, making for a superb Ichi Ban double. Race nine was won by Peter Dyer's Kata Rocks team, who remains third in the table behind the Royal Thai Navy 1.

The Firefly 850 Sports class continues to entertain with finishes separated by just a few minutes. Race eight went to Roger Kingdon's Moto Inzi team, but it had little impact on the table due to the margin enjoyed by Hans Rahmann's Voodoo. Likewise with IRC1 and IRC2, the leading Voodoo team now cannot be beaten.

In the Multihull class, Andrew Stransky's Fantasia team took another great win in race eight, and in race nine, they finished just two minutes behind Peter Wilcox's Mojo; these two teams are now tied at the top, setting up a stunning clash.

In Platu One Design class, it was Japan versus Thailand; Makiko Matsuishi and team IPPAI took race seven but Thai-registered Tuay Lek skippered by Scott Duncanson won the next two races. Just two points separate them going into today's final day – a contest to be followed closely by everyone in Thailand!

Amongst the Premier class boats, there is a great battle going on between Richard Dobbs' British Titania of Cowes team, and the Thai Pine-Pacific team. Things were shook-up today as race six went to another boat, Xena. Titania of Cowes remains on top with six points, with Pine-Pacific in second on 10.

There is also a tight contest taking place in the Modern Classic class. Just three points separate Patrice III, Windstar and Emerald Blue, with today's win going to Nick Band's Emerald Blue. This is another hot race to keep an eye on tomorrow.

The large fleet of 23 Bareboat Charter class vessels set sail with two boats in particular heading the pack; Sail Plane skippered by Kirill Sakhattzev and Agility International (Venture) skippered by Graeme Sheldon. Sail Plane took victory in race six, by three minutes. This means they are three points ahead of their rivals going in to the final stage.

In Cruising class, William Lo's "No Name" won again to stay top, ahead of rivals Sansiri (Ok-La) and team Linda skippered by Jack Christensen.

With some early business already written to account, there is still everything to race for in many classes on the final day.

Points standings at the end of race day four (of five):

IRC 0
1. Jelik: 4, 3, 1, 2, 1, 1, 1, 3, 1 (13)
2. Wan Ma Rang: 1, 4, 2, 1, 3, 3, 2, 1, 2 (15)
3. Utarid: 2, 1, 3, 3, 4, 2, 4, 2, 3 (20)

IRC 1
1. Ichiban: 1, 2, 4, 2, 4, 1, 2, 2, 1 (15)
2. Foxy Lady 6: 2, 1, 2, 4, 2, DSQ, 1, 3, 3 (18)
3. EFG Mandrake: 3, 4, 1, 6, 3, 4, 4, 1, 2 (22)

IRC 2
1. Ichiban: 1, 1, 2, 1, 2, 2, 1, 1, 2 (11)
2. Royal Thai Navy 1: 2, 2, 3, RDG, 1, 1, 3, 3, 3 (18)
3. Kata Rocks: 3, 4, 1, RDG, 3, 4, 2, 4, 1 (22)

Firefly 850 Sports
1. Voodoo: 1, 2, 2, 1, 1, 1, 2, 5, 1 (11)
2. Dyer Straits: 4, 1, 3, 2, 2, 2, 4, 3, 3 (20)
3. Twin Sharks: 3, 4, 4, 3, 3, 3, 3, 2, 4 (25)

Multihull
1. Mojo: 2, 1, 1, 2, 1, 2, 2, 3, 1 (12)
2. Fantasia: 1, 2, 2, 1, 2, 1, 3, 1, 2 (12)
3. Sweet Chariot: 4, 3, 5, 3, 3, 3, 1, 4, 4 (25)

Platu One Design
1. Tuay Lek: PEN, 2, 1, 2, 4, 2, 3, 1, 1 (14)
2. The Beaver: 1, 1, 3, RDG, 1, 1, 4, 4, 2 (17)
3. Sakura: 2, 4, 2, RDG 3, 2, 2, 4 (20)

Premier
1. Titania of Cowes: 2, 1, 1, 1, 1, 2 (6)
2. Pine Pacific: 1, 3, 2, 2, 3, 3 (11)
3. Xena: 3, 2, 3, 3, 2, 1 (11)

Bareboat Charter
1. Sail Plane: 1, 2, 1, 3, 1, 1 (6)
2. Agility International: 3, 1, 3, 1, 2, 2 (9)
3. Tonicola 2: 6, 6, 2, 2, 3, 12 (19)

Modern Classic
1. Patrice III: 3, 2, 1, 1, 1, 4 (8)
2. Windstar: 1, 1, 3, 3, 2, 3 (10)
3. Emerald Blue: 2, 3, 5, 2, 3, 1 (11)

Cruising
1. No Name: DNC, DNC, 1, 1, 1, 1 (10)
2. Linda: 3, 1, RDG, 2, 2, 4 (12)
3. Sansiri – Ooo La La: 4, 2, 2, 3, 3, 2 (12)

About the Phuket King's Cup Regatta – Asia's legendary yacht race under Royal Patronage
The Phuket King's Cup Regatta last year celebrated its Quarter Centenary year, after first sailing in 1987 to celebrate His Majesty the King of Thailand's 60th birthday. Under Royal Patronage, the Phuket King's Cup Regatta is organized by the Phuket King's Cup Regatta Organizing Committee under the auspices of the Royal Varuna Yacht Club, in conjunction with the Yacht Racing Association of Thailand, the Royal Thai Navy and the Province of Phuket.

The King's Cup Regatta is proudly sponsored by the Phuket Gazette, PGTV and the nationally televised Phuket Today show on UBC/True Visions. Phuket Today, co-produced by PGTV and MCOT World, will be providing coverage of this event. The half-hour show runs six times a day, seven days a week, on channels 59 and 99.
Keep in contact with The Thaiger by following our
Facebook page
.
Never miss out on future posts by
following The Thaiger
.
70% of Phuket's tourism businesses are closed, many for good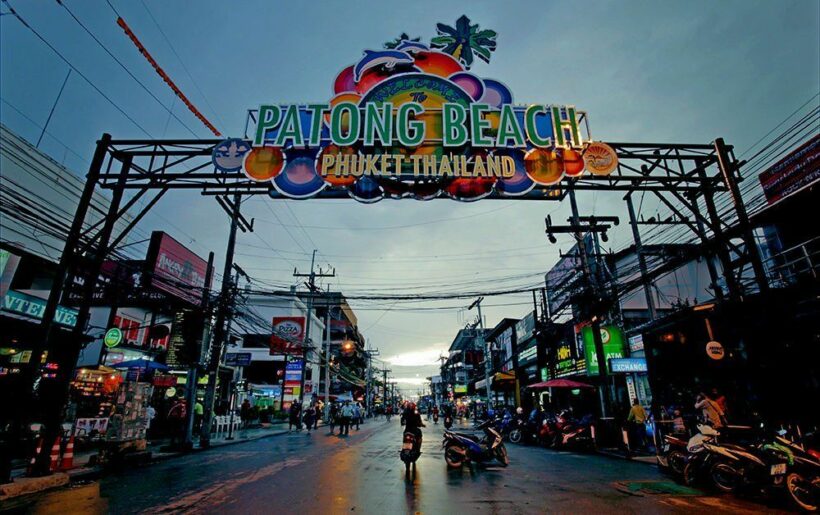 Most tourism businesses in Phuket have closed due to the Covid-19 pandemic, and they probably won't be up and running again until foreign tourists are let back in Thailand. Phuket Governor Narong Woonciew says around 70% of tourism businesses have closed, most of them just temporarily, but some have shut down permanently. But the statistics are not quite that simple, with the east side of the island, largely inhabited by locals with the central business district of Phuket Town and some of the more popular expat towns, doing far better than the tourist magnets of the west coast. The Thaiger estimates that on the west coast the number would exceed 90%.
Before the pandemic, tourism to Phuket brought in 450 billion baht a year with 400 billion baht from foreign visitors while the other 50 billion baht was from domestic tourists. Thailand has been trying to increase domestic tourism to help revive the industry after the pandemic. Phuket's governor says it helps, but not enough.
"Their visits can help solve some of our economic problems, but they cannot replace the need of foreign tourists."
66.8% of tourism businesses in Phuket have closed temporarily while 2.8% have closed permanently, according to data by the Digital Economy Promotion Agency. (Again the percentage along the west coast is MUCH higher – just take a drive through Paton, Kat, Karon). Phuket's governor is trying figure out how to recover the economy. And fast.
"By the end of September, the number of businesses to be closed will increase up to 70% for sure."
While many businesses are closed, the governor says Phuket is "almost 100% ready to welcome foreign tourists." The governor says he can't give an answer to when foreign tourists will arrive in Phuket, but he claims they've "prepared every step," from checking in at the airport to hotel quarantine. They're just going to install some new temperature check machines at the Phuket International Airport and review the procedures for welcoming the tourists.
"We have to work and prepare carefully to welcome foreign tourists… We have to gradually open our door to welcome small groups of people first, in order to test our system, and then open for bigger groups."
At the moment, only 3 venues in Phuket have been approved to operate as alternative state quarantine facilities. Anantara Phuket Suites & Villas has 100 rooms available, Anantara Mai Khao Phuket has 36 villas and Trisara resort has 15 villas. All are 5 star venues with a commensurate 5 star cost.
SOURCE: Phuket News
Catch up with the latest daily "Thailand News Today" here on The Thaiger.
Keep in contact with The Thaiger by following our
Facebook page
.
Never miss out on future posts by
following The Thaiger
.
Thailand's Social Security Office forced to explain investment in Sri Panwa Phuket Resort trust fund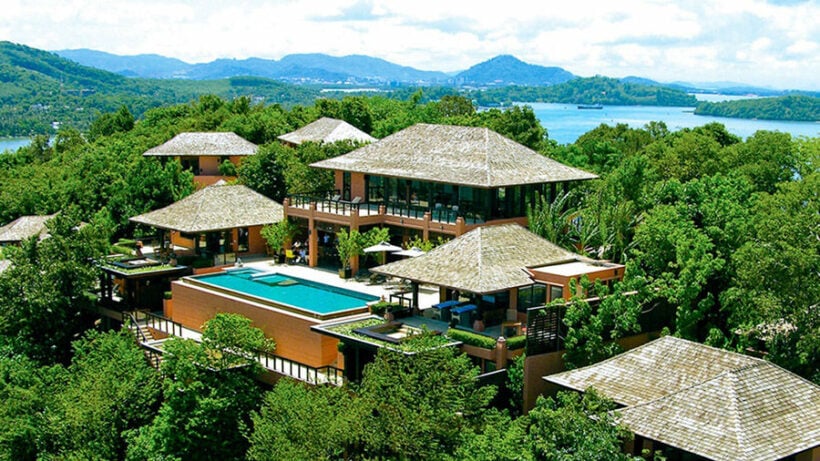 The Social Security Office, a department under the direction of Thailand's Ministry of Labour, is being asked to explain its investment in the trust fund of Phuket's Sri Panwa Phuket Resort. The demand comes as members of the opposition and political activists call for an investigation into the property's land rights. The owner of Sri Panwa Phuket, Vorasit Issara, has been condemned online recently, with his property attracting multiple negative reviews, after he criticised anti-government protest leader, Panusaya Sithijirawattanakul.
Thai PBS World reports that the Civil Society for State Welfare is calling on the SSO to clarify its investment in the Sri Panwa Hospitality Real Estate Investment Trust, thought to be worth around 500 million baht. Nimit Thian-udom says that, while the SSO's investment does not break any laws, the board must explain the reasons behind the investment decision and clarify the return on that investment. In addition, he says the SSO should attach more importance to good governance when choosing where to invest.
The call for clarity is echoed by opposition MP Chirayu Huangsap, from the Pheu Thai Party, who calls on the Labour Minister to explain the investment. He adds that any discrepancies will be reported to both the National Anti-Corruption Commission and the Public Sector Anti-Corruption Commission.
The land rights of the luxury Sri Panwa Phuket resort, which sits on prime land atop Phuket's Cape Panwa, overlooking the south-eastern tip of the island, are also being called into question. Veera Somkwamkid, from the People's Network Against Corruption, says he is looking into the property's land rights and will pass his findings to the Department of Special Investigations.
For his part, the Labour Minister, Somsak Thepsuthin, says he doesn't know if the property has been legally built, saying it's up to the DSI to investigate and that a complaint does not need to be filed in order for them to do so.
Meanwhile, review site Tripadvisor has had to suspend reviews for the Sri Panwa resort, as anti-government netizens exact their revenge on the proprietor by posting negative feedback on the property.
"Due to a recent event that has attracted media attention and has caused an influx of review submissions that do not describe a first-hand experience, we have temporarily suspended publishing new reviews for this listing."
SOURCE: Thai PBS World
Catch up with the latest daily "Thailand News Today" here on The Thaiger.
Keep in contact with The Thaiger by following our
Facebook page
.
Never miss out on future posts by
following The Thaiger
.
Phuket, Chiang Mai, Chachoengsao join UNESCO's learning cities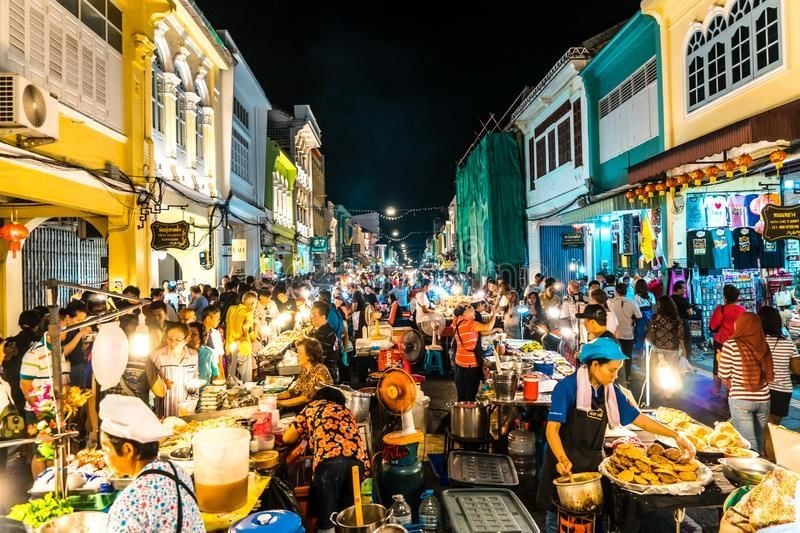 3 cities in Thailand recently joined UNESCO's membership of so called "learning cities" which are said to promote "lifelong learning" and sustainable development. Chachoengsao, Chiang Mai and Phuket joined the UNESCO's Global Network of Learning Cities. Altogether, 55 cities from 27 countries, adding up to 230 cities in 64 countries around the world, according to UNESCO.
"These cities are outstanding examples of how lifelong learning can become a reality at local level. They have proven that effective lifelong learning policies and practices can support the development of inclusive, safe, resilient and sustainable cities and contribute to the 2030 Agenda."
The UNESCO Institute for Lifelong Learning David Atchoarena says the recent new members have shown that they can make "lifelong learning a reality," even after enduring the pandemic.
"With unprecedented urgency, the Covid-19-19 pandemic has underlined the necessity to build more resilient education systems for the future. With more than half of humanity living in urban areas, cities must be at the centre of this undertaking."
David says he hopes it will inspire other cities in Thailand to follow.
"I very much hope that we will see many other cities from Thailand joining the network and working on providing lifelong learning opportunities for all to ensure a sustainable and peaceful future."
The mayor of Chachoengsao, Kolayuth Chaisang, says his goal is to provide "effective education, thoroughly and equally to all citizens." According to the Bangkok Post, the city is a key urban centre both economically and culturally.
The mayor of Chiang Mai, Tussanai Buranupakorn, says he wants to revitalise the city, while also maintaining the cultural significance. The city has a number of educational institutes, which goes along with UNESCO's learning city principles.
Phuket is a hub of sustainable creativity, according to the Bangkok Post. The mayor of Phuket, Somjai Suwansupana, says he wants to preserve the city's "identity, local wisdom assets and the charm of our multiculturalism."
SOURCES: UNESCO |Bangkok Post
Keep in contact with The Thaiger by following our
Facebook page
.
Never miss out on future posts by
following The Thaiger
.