Phuket Doomsday: Rumors of seismic proportions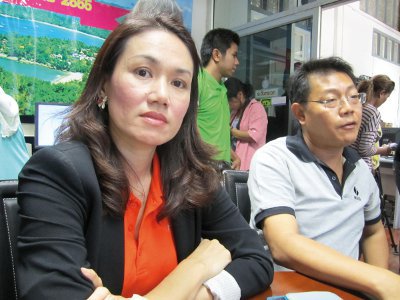 PHUKET: RUMORS that the Pearl of the Andaman will be destroyed in a cataclysmic natural disaster on April 28 have spread like wildfire, and local officials have responded in classic Phuket style: by planning a number of events and parties on that date. The Phuket Gazette's Chutharat Plerin and Kritsada Mueanhawong report on how it all got this crazy.

SPECIAL REPORT

PHUKET: Following widespread reports of Phuket's imminent demise, the mother of Thailand's most famous transgender celebrity held a press conference last week to deny that she was possessed by spirits so that she can warn people that Phuket was destined to sink into the sea today, April 28.

Such rumors have been most widespread in Srisoonthorn subdistrict, beneath which a 4.3 Richter earthquake struck on the afternoon of April 16. The initial jolt was followed by a series of low-intensity tremors that stirred a sense of apprehension among many residents of the area.

The source of the rumor appears to have been a posting on Facebook under the name "Chany Jane", whose true identity remains unknown.

The information was quick to jump from the internet to a considerably less high-tech media: printed leaflets that were widely distributed in coffee shops and other local businesses in the Srisoonthorn area, which geologists have pinpointed as the center of the tremors.

JANE'S WORLD

ACCORDING to initial postings by Chany Jane, the spirits of Phuket's two famous Heroines Thao Thepkrasattri (Jan) and Thao Srisoonthorn (Mook) channeled spirit mediums to implore the public to vacate Phuket before April 28, at which time the island would be destroyed by some form of natural disaster.

According to Ms Jane's Facebook posting, Mrs Suwaphat Petcharat was one of two middle-aged women who began "acting strangely" at a well-known private hospital in Phuket on April 16, the same day that the first and largest of the recent quakes to hit Phuket struck.

Mrs Suwaphat was purportedly possessed by the spirit of either Mook or Jan, while the other unnamed woman was possessed by the spirit of the other. The cryptic warnings, which did not specify which women was possessed by which spirit, referred to Mrs Suwaphat only as "the mother of Nong Poy".

Nong Poy is Treechada Petcharat, a famous transgender actress and model who is widely credited with having changed stereotypes about transgender people in Thailand. Born male, the native of Phang Nga underwent gender reassignment at age 17, then went on two years later to win the Miss International Queen pageant, the transgender equivalent of Miss Universe, says Wikipedia.

Now 25 years old, Nong Poy has since gone on to a successful show business career and is virtually a household name in Thailand.

Her mother, Mrs Suwaphat, who appeared at the press conference with her husband Akachat Promsri, rejected outright the information posted on Facebook by Chany Jane.

She was never possessed by spirits and wasn't even at the hospital referenced on the day of her alleged possession, she told reporters.

CREATIVE WRITING

"THIS is total falsehood. Please do not be fooled by these rumors. On April 16, I was home in the morning, then I met a client at midday and went back home right after that," Mrs Suwaphat explained to reporters on April 18.

"In the afternoon, my husband and I joined some other friends and went out to have somtam [spicy papaya salad] together. It was one of my friend's birthday," she said.

"After I heard about the internet rumor, I called a friend of mine who works at that hospital. Nobody there had a clue about what had been posted," said Mrs Suwaphat.

"We received many calls from people asking about it. Even our relatives were affected by the rumor because people kept calling them to ask about it.

"I did not post anything online [that day] to stop the spread of the rumor because I was busy," she explained.

"I never imagined it would spread so quickly and cause so many people to panic," she said.

However, Mr Akachat said the family had no intention of trying to take legal action against the poster. "We have not considered filing a criminal complaint or anything like that. We do not know the poster. She is just a girl. She had no way of knowing what would ensue after posting those comments," he said.

Chany Jane is rumored to be a student at a local university with a talent for "creative" writing.

Mrs Suwaphat and her husband Akachat, Nong Poy's father, said they feared the public might think they were trying to draw attention to themselves.

"We never tell anyone we are Poy's parents. We have never sought fame in any way," Mr Akachat said.

"I would like to tell the poster that she does not have to apologize us. What she should do is to apologize to the people of Phuket people for what she has done," Mrs Suwaphat added.

OFFICIAL RESPONSE

AFTER officers of Srisoonthorn Municipality heard about the rumor, they checked coffee houses and other small businesses in their jurisdiction and found the flyers disseminating the doomsday claims.

The officials paid a visit to the Bang Mad Coffee Shop in Village 8, where they found many local villagers engaged in animated discussions about the leaflets. Some were in a state of panic, others dismissed the rumors out of hand – some people did not know what to make of them.

One of the flyers appears to have been based on Chany Jane's post. The other contained similar warnings, allegedly sourced to the bodhisattava Mae Guanyin, some time last year. The flyers did not specify how Guanyin, venerated for her compassion, relayed her warning to the world of the unenlightened.

"I have heard that there are many warning leaflets at grocery stores and coffee shops, so I decided to go visit local residents with my team. I found that many people were panicked by these warnings," said Srisoonthorn Mayor Worawut Songyot.

The mention of the highly-revered Phuket heroines and the fact that the subterranean rumblings had persisted were both factors ratcheting up tension among the locals, he said.

He tried to explain the situation to local residents in a matter-of-fact way and encouraged them to follow only information released through official channels. Many people who heard the rumors were not taken in by them, he added.

WORLD GONE MAD

SOMSAK Kapapana, owner of the Bang Mad Coffee Shop and also assistant village headman of Srisoonthorn Village 8, told the Gazette, "A person came in and gave me the two leaflets, so I kept them at my shop. Many people came to read them. Some were terrified by the information; others refused to believe it.

"Many elderly women panicked after reading it, especially the references to Mook and Jan, the two heroines worshiped by many villagers," he said, adding that he didn't believe the rumors.

Phuket Vice Governor Chamroen Tipayapongtada also advised people to check the source of any news and to trust information released by the government.

"No matter what happen, we can guarantee that we will be there to inform you if something goes wrong," he said.
Keep in contact with The Thaiger by following our Facebook page.
Never miss out on future posts by following The Thaiger.
Phuket Monopoly game creators need your help with token designs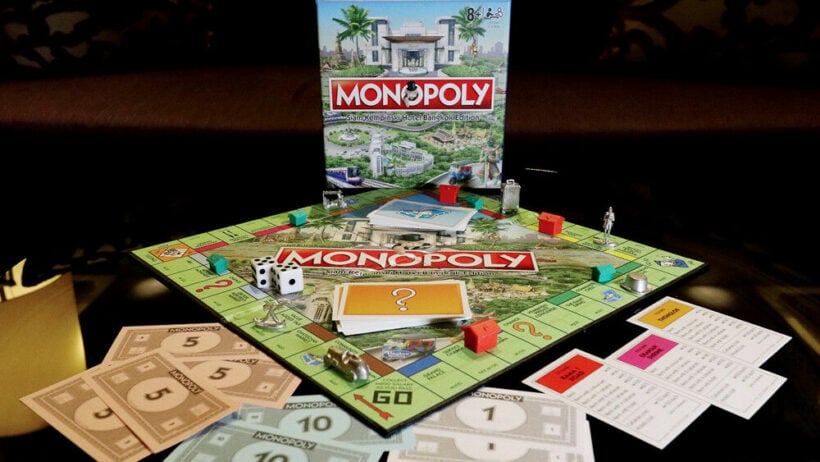 Phuket is set to get its own version of the popular game MONOPOLY and its creators want your help with ideas for the specialised tokens. 'MONOPOLY: Phuket Edition' was announced last month which will see the street art on the board game replaced with that of famous places around Thailand's famous tourist destination. Such art will include beaches, hotels, shops, markets and other popular attractions.
Jennifer Lau from Winning Moves UK, is producing the game under official license from Monopoly brand owners, Hasbro. Lau says the tokens will feature a holiday theme. The token's departure from the original theme of wheelbarrows, boots, iron, and thimbles as well as popular sports cars and hats.
"We have had a wealth of emails and suggestions coming in for Phuket, so thank you for each and every single one of them! We are taking them all into consideration whilst putting together the design of the game."
"We wanted to change the tokens so that they would be more suitable for an island like Phuket, where so many people like to go on holiday to."
"There will be six themed tokens that replace the original and we want to hear your suggestions for what these tokens should be!"
Bangkok has already been featured in the Monopoly game as it came out for purchase back in 2018.
SOURCE: The Phuket News
Keep in contact with The Thaiger by following our Facebook page.
Never miss out on future posts by following The Thaiger.
Phuket holds vaccine administration rehearsal as it waits for green light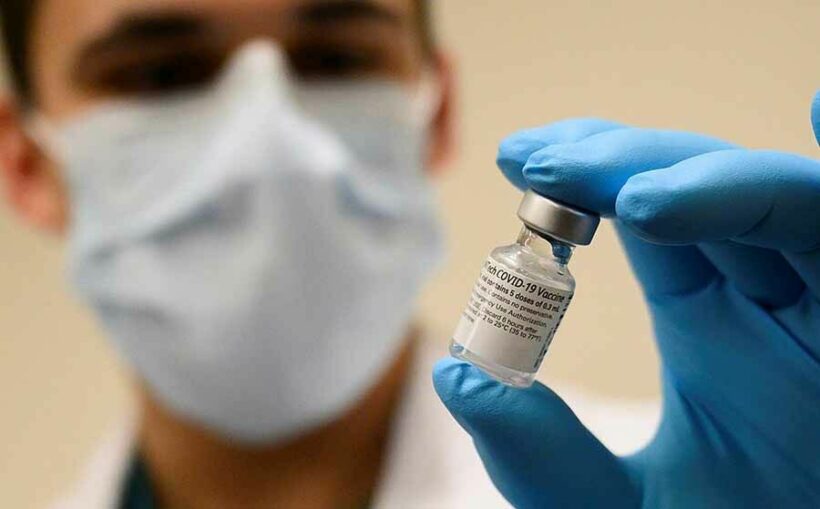 Phuket is rehearsing procedures to ready themselves for the Covid‐19 vaccine administration green light. A rehearsal at Vachira Hospital's Lan Muang Khao open area was held late yesterday to iron out any kinks in the administration process. Phuket Vice Governor Pichet Panapong watched over the procedures along with other health officials.
Pichet says the first vaccine round of 4,000 doses should arrive early in March, with the 2nd and 3rd set of doses, 16,000 and 48,000 respectively, to arrive in April and May.
"The government recognises the importance of the affected areas of the economy where the epidemic situation of COVID-19 must be stopped and has allocated the COVID-19 vaccine to Phuket Province to build herd immunity, restore the economy, return a smile to Thailand."
"We are preparing to COVID-19 mass vaccination to build confidence among the people that they will receive a quality, safe vaccine and to receive follow-up care after it has been administered."
Pichet says Phuket's first target groups to receive the vaccine include medical and public health personnel, with others on the frontlines to come next.
Then, workers aged 18-59 years old, people with underlying diseases including chronic respiratory disease, cardiovascular disease, chronic kidney disease, cerebrovascular disease, cancer, diabetes and obesity will follow.
"People with severe neurological conditions and pregnant women should be wary of taking the vaccine, as well as women who are breastfeeding and people with immunodeficiency."
The procedure to get vaccinated starts by recipients undergoing screening by having their temperatures taken, and then sanitising their hands before entering the administration area. Then, they will move their way through a series of steps, detailed below:
Step 1: Register
Step 2: Record weight and blood pressure
Step 3: Pass the screening process by have their medical history and risk assessment recorded and then signing a consent to receive the vaccine
Step 4: Wait for vaccination
Step 5: Vaccination
Step 6: Rest for 30 minutes, while being observed for symptoms. Then scan the official Line account "หมอพร้อม" ("Doctor Ready")
Step 7: Pass a final check before receiving a document confirming vaccination
Pichet says health workers will follow up with vaccine recipients after 1,7, and 30 days from being vaccinated to monitor any adverse reactions.
Those who are set to receive their second jab will have appointments made for them. Those who receive the Sinovac vaccine will be scheduled to have their second doses 2 to 4 weeks after the first. AstraZeneca vaccine receivers will be scheduled for their second doses 10 to 12 weeks after the first.
SOURCE: The Phuket News
Keep in contact with The Thaiger by following our Facebook page.
Never miss out on future posts by following The Thaiger.
Phuket police officer charged with attempted murder for shooting and critically injuring a noodle vendor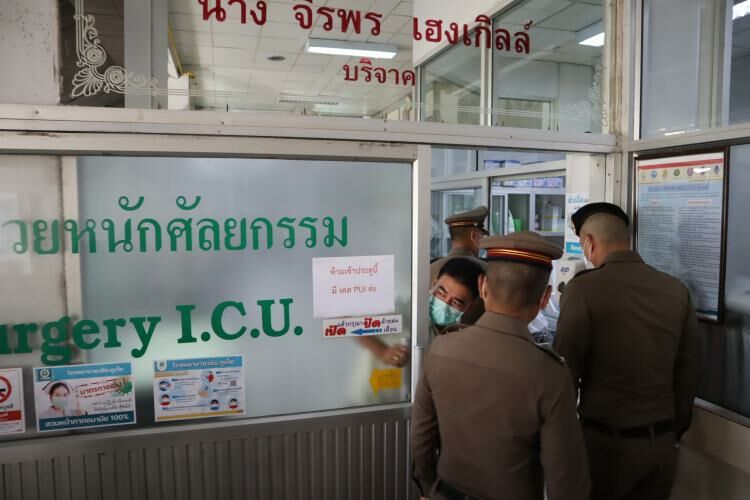 The drunk, off-duty police officer in Phuket who has caught on camera shooting and beating a noodle vendor on Bangla Road is now facing attempted murder charges as well as charges of carrying a firearm in public without a necessary reason and firing a weapon in a public area. The commander of the Phuket police station said he ordered investigators to prosecute the officer Pornthep Channarong with every criminal charge that can be applied.
The officer had gotten into an altercation just before dawn yesterday and shot a young vendor who was walking by. Surveillance camera footage show the 25 year old suddenly falling to the ground after being shot. The officer walks up and shoots the vendor at a close range, but it appears the second shot did not hit the vendor. The officer also slapped the vendor in the face, picked him up and shoved him over, and then kicked him as he lay on the ground.
The vendor has a 4 year old daughter and 3 month old son. His wife says normally he works as a motorbike driver, but he was helping his mother selling noodles. He was shot while he was walking back from collecting a noodle bowl, she says. The vendor is in critical condition and being cared for at Vachira Phuket Hospital's intensive care unit. He's in need of Type B blood.
"For his condition, the doctor told me that the bullet went through his lung. He lost a lot of blood. We need a lot of Type B blood for him."
A disciplinary investigation into the incident was launched by police and Pornthep was officially dismissed from the Royal Thai Police force. Region 8 Police Commander Kitrat Panpetch says the incident does not reflect the police force in Phuket.
"The incident was caused by an officer who did something wrong that our organisation does not want. We are a big organisation with more than 200,000 officers under our control. Our officers are not all bad like this."
Phuket Provincial Police Commander Pornsak Nuannu says he has reminded the police chiefs across the island to discuss reasons for carrying firearms in public.
"Carrying firearms is to prevent any type of crime that may happen, not to commit a crime by themselves like this incident. If I see any police doing such a thing, I will decisively proceed in terms of both officer discipline and criminal charges."
SOURCE: Phuket News
Keep in contact with The Thaiger by following our Facebook page.
Never miss out on future posts by following The Thaiger.