Phuket
Loose flip-flop causes flip out near monument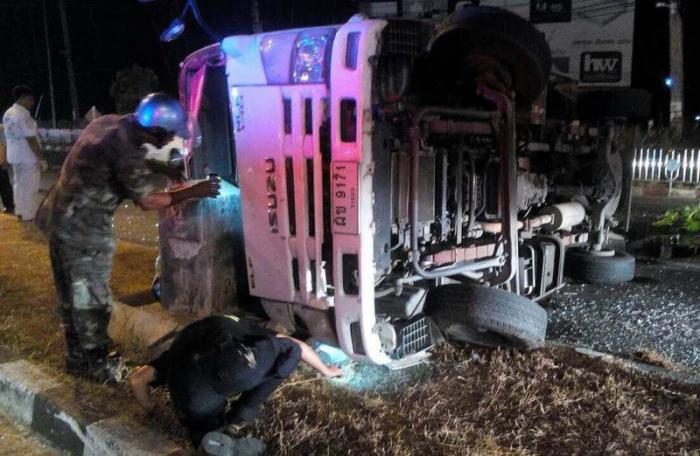 PHUKET: A barefoot truck driver who flipped his vehicle near Heroines' Monument last night said he lost control because his loose shoe got in the way when he tried to hit the brakes.
"Subin Kulmuangdoan, 31, was driving back after delivering mushrooms in Patong at about 11:50pm," reported Capt Santichai Srimai of the Thalang Police.
"As he approached the monument, he couldn't brake in time because his shoe was covering the brake pedal."
Mr Subin swerved to the right and flipped the truck over onto its side, crashing into a stone mile-marker on the median strip.
The driver was slightly injured and taken to Thalang Hospital for treatment.
The truck was towed to Thalang Police Station.
After being discharged from hospital, Mr Subin was charged with reckless driving causing damage to government property.
— Winai Sarot