Heated views at zoning seminar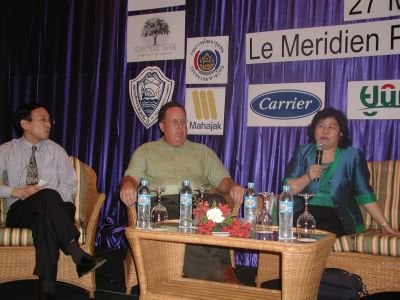 PHUKET: What might have been a dry discussion of the technicalities of zoning in Phuket turned into a wide-ranging and sometimes emotional discussion of Phuket's ills when 150 people attended a Phuket Gazette-Nation seminar on Saturday. On stage to lead discussion of "Can Zoning Save Phuket?" at Le Meridien Phuket Beach Resort were Dr Sommai Prijasila, Head of the Foreign Relations Office of the Department of Public Works and Town & Country Planning; Bill Barnett of C9 Hotel and Property Development Consulting Co; Warwick Renolds, Director of Crystal Lake Properties; Tranai Tanngamtrong, an urban architect from Bangkok; and John Magee, Publisher of the Gazette. Acting as moderator was Pana Janviroj, Editor of The Nation K. Sommai gave a brief summary of progress toward completing the zoning plan for Phuket. In his introductory remarks Mr Barnett set the tone, asking, "If I buy a million-dollar house, what's going to protect me from someone building a beauty parlor right next to me? This is an important issue." K. Tranai described planning policy for Phuket as "very loose", basically allowing "anyone to do any kind of business [anywhere] in Phuket". He said he believed that in the next five years Phuket City would suffer from traffic jams, even if the proposed new International Conference & Exhibition Center (ICEC) is not sited in the town. He added that the government "should think about how we live and how to make us feel safe living in Phuket." Mr Renolds noted that considerable progress had been made in Phuket in terms of infrastructure, but asserted, "We have a lot of headaches as well. There are laws here but they are not adhered to. They're broken every day. "An example is in the area around where I'm doing a development. At 6 pm every day about 30 trucks come and dig out the whole hill, overnight. There are laws against this and they're in the statutes – not to knock a hill down over 80 meters, not to touch it. That law is broken every day. "Tourism will die here if we don't look after certain things. We need a plan that is enforceable and that will be enforced. At the moment, a lot of talk goes on but no action." Dr Sommai noted that those who break regulations are fined only small amounts. She suggested a system of incentives, for example tax breaks for those who adhere to rules. Speakers from the floor repeatedly referred in disparaging terms to the government's decision to site the ICEC in Phuket City's Saphan Hin area, despite a local poll that indicated overwhelming support for a site at Tah Chat Chai in the north of the island. Many were suspicious that the Thaksin government would push through its own agenda and plans for Phuket without paying heed to the island's needs. One speaker said he feared that the lack of reaction by people to depradations by powerful figures was not so much a case of mai pen rai (never mind) as it was of kreng jai (fear of powerful people). He worried that an atmosphere of kreng jai would allow projects such as the ICEC at Saphan Hin to be "rammed through" whether it was in the public interest or not. Dr Sommai and K. Tranai disagreed. K. Tranai argued that Thai people "know how to react properly. I am sure they will listen to your call." Another foreigner, speaking in Thai, was more cynical in his view. "You say that all people have voices and ask why nobody here speaks out. Yes, we can all speak, but no one wants to die," he said. All problems, he said, derived from nai hua (big bosses) and nothing useful would come from the seminar. "How can we believe that this will benefit us?" he asked. K. Pana pledged that The Nation would look closely into the ICEC situation and would organize a seminar to address the question of corruption. He said that The Nation's Thai-language sister paper, Kom Chad Leuk, would publish participants' comments in Thai in order to draw their views to the attention of the authorities in Bangkok. "We need more debate," he concluded.


Read more headlines, reports & breaking news in Phuket. Or catch up on your Thailand news.
Two shot in Phuket Town beauty spa this morning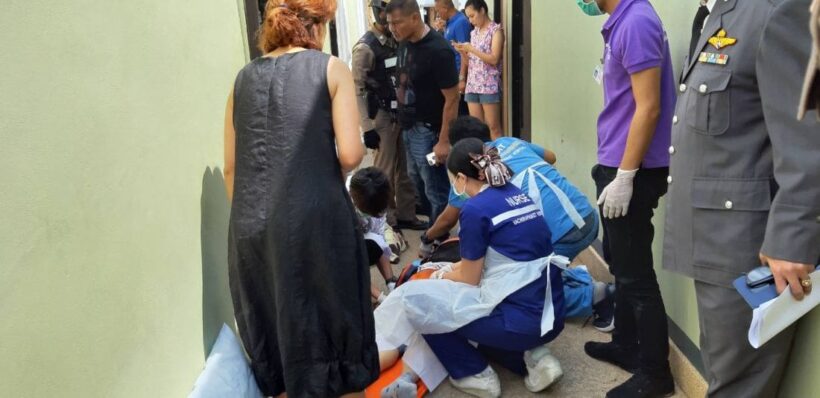 A South Korean man and Thai woman have been injured in spa shooting in Phuket Town.
The two sustained serious injuries from bullet wounds after having been shot at the spa in Wichit today.
Wichit Police reports that they was notified of an incident at 'The Beauty Spa' in Wichit at 10.30am this morning.
Police and emergency responders arrived at the scene to find two injuried from gun shots – a 74 year old South Korean man, Kwang Hee Kim, and father of Ms Eun Mi Kim, the owner of the Beauty Spa.
The other person injured was a 56 year old Thai woman named as Somsri Chuatonghua who is staff at the spa.
They were both taken to Vachira Phuket Hospital. The suspect, Somphon, a house-keeper at the spa, is currently being sought by police.
TAT expects 2.3 million tourists for this year's Songkran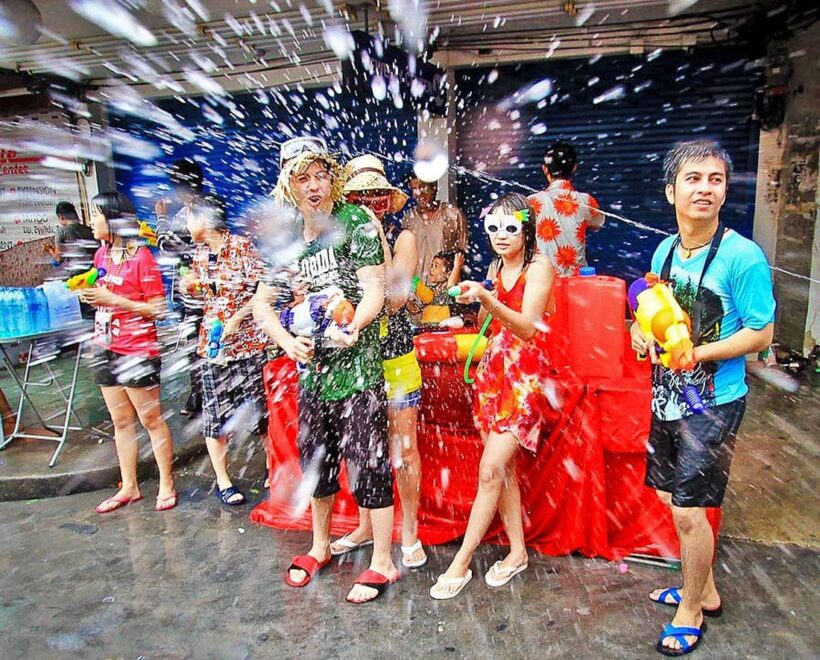 The Tourism Authority of Thailand is expecting more than 2.3 million local and foreign tourists will join the various Songkran celebrations this year. They say that should generate 20 billion baht+ in revenue for tourism and tourism-related services.
TAT's Governor Yuthasak Supasorn says 300,000 international arrivals are expected to celebrate the five day festival starting April 12, along with two million locals who will travel to celebrate Songkran this year. Songkran falling on a weekend this year will also bolster local tourism numbers.
The number of Songkran-specific visitors is up this year, partly because of the growing popularity of the festival internationally and the government extending the holiday to five days this year, now starting on April 12 (although 'Songkran, the Thai New Year, is actually on April 13).
Songkran festival extended HERE.
He admits that the bad publicity about the poor air quality in the northern regions is a problem, especially around Chiang Mai which has become a big international visitor favorite over recent yers.
Chiang Mai is one of nine provinces in the North struggling with smoke haze, mostly because of open-air burning of farm waste and rubbish, and localised bush fires. The heavy smog has caused temporary suspension of flights between Chiang Mai and Mae Hong Son although flights into Chiang Mai have been unaffected so far.
German man dies in Phuket motorcycle crash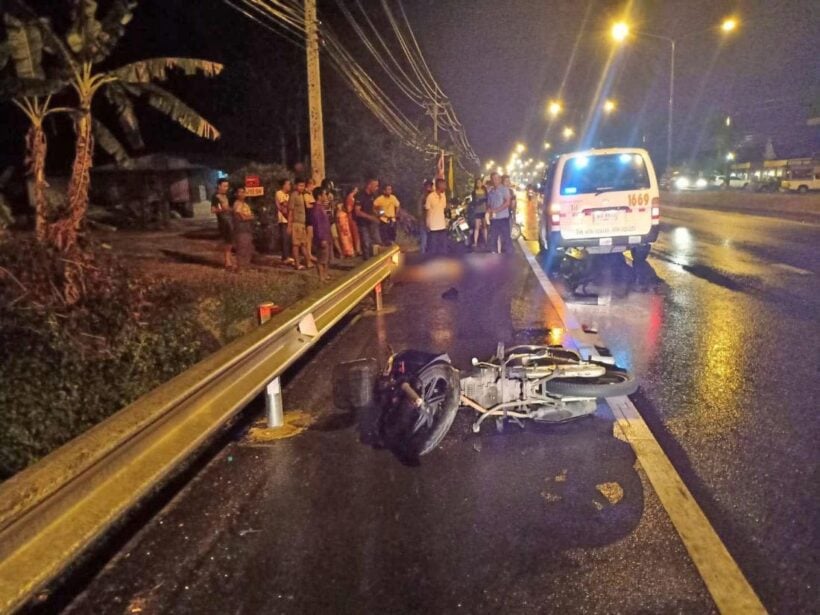 A German man has died after a motorbike crash in Thalang.
The Thalang Police were notified of the incident last night on Srisoonthorn Road in Baan Manik, Thalang.
The German man, 53 year old Carsten Elfried Koch, was the driver of a motorbike and sustained critical injuries as a result of the crash. He died at the scene.
Police believe that Mr Koch was heading back to his home in Cherng Talay at high speed. He lost control at a curve on the wet road.
His body was taken to the Thalang Hospital for an autopsy. Officials have informed the German Embassy in Thailand.
Police didn't report if the man was wearing a bike helmet or not.