Phuket
"Fastest man in Phuket' bags top spot at Powerman Malaysia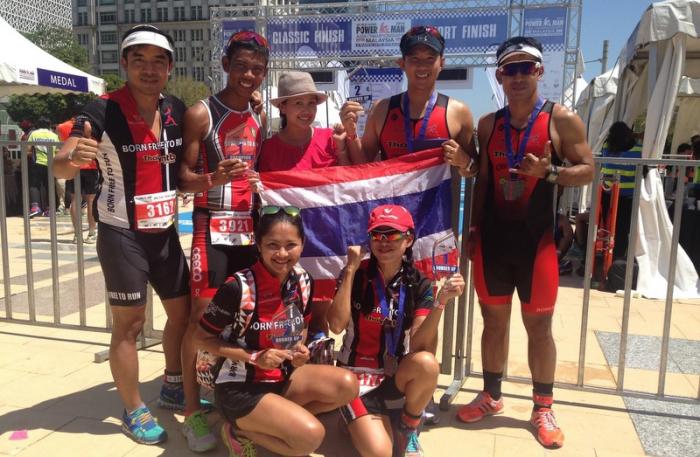 PHUKET: Thanyapura triathlon coach Ricky Ekkarat Phanthip announced his return to form with a win at the Powerman Malaysia – Asia Duathlon Championships last weekend.
The 'fastest man in Phuket' sped his way back into action, after taking a year off following knee surgery, and won first place in the men's 30-34 age group category. Mr Phanthip led his athletes from the 'Born Free to Run' running program to top three finishes in their age group category at the duathlon.
Foofa Songklod Jearanaisil took third place in the men's 30-34 age group category, while Annie Sukanya Chuaywang did the same in the women's category. Aoy Suthipa Sae-Heng claimed second place in the 45-49 age group, while Bee-Jackkapong Ramchai placed 10th overall, recording the fastest bike split in his age group.
Thanyapura's program 'Born Free to Run' – funded by a grant from the Phuket Community Foundation – offers free training in swimming, cycling, and running for underprivileged youth from the local Phuket community, who go on to compete locally, as well as internationally.