Phuket
F1: Tilke, tyres, temperatures and tricks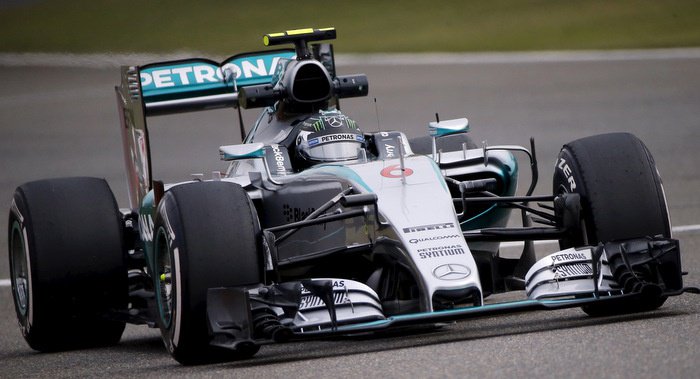 PHUKET: Well, my Melbourne forecast was spot on, and my Sepang forecast was not. Ferrari, which I thought would have problems staying ahead of Williams, stayed ahead of the field.
That raises a few questions. Has Ferrari sufficiently improved to take Mercedes to the checkered flag in Abu Dhabi? If it does, I intend to be there. However, I am skeptical, and Sebastian Vettel has been sounding skeptical too.
What did happen in Sepang? Well Ferrari certainly improved their car, and Mercedes made terrible decisions. They not only chose the wrong strategy, they telegraphed it by using up their medium tyres in qualifying. So Ferrari knew exactly what they had to do to win.
Lewis Hamilton was distraught when he thought his pit crew had put the wrong shoes on him, until he was told that hards was all he had left. Then Mercedes brought in Nico Rosberg for what seemed like an unnecessary tyre change when he might have caught Vettel, perhaps Mercedes did not want to risk the drama of Lewis Hamilton being beaten by his team mate.
Possibly Ferrari was harder on its engine than Mercedes allowed, which could backfire later in the season if Ferrari starts running out of engines. However, Ferrari did look better at preserving their tyres, so maybe…
Shanghai is going to tell us a lot. The circuit, like Sepang, was designed by Hermann Tilke, and he doesn't like to use a good idea just once. So there is the autobahn of a back straight, a technical first turn complex, and a very sharp hairpin. In that sense it's like Sepang, but unlike Sepang, it's cold. Expect 15-20 degrees Celsius, and maybe some rain. In Shanghai, the front axle is stressed the most and that factor, along with low track temperatures, makes getting the tyres up to temperature for the long, high-speed corners a key to success. If teams fail to do this, they will suffer very high tyre wear, which will probably be Hamilton's biggest challenge in Shanghai. A Safety Car could create problems for everyone.
Prior to this race, it seems that some teams had formulated a cunning plan of which Baldrick might have dreamed. The FIA regulates how much fuel is permitted to flow to the engine, measured by a fuel flow sensor just downstream of the fuel tank. That left a length of pipe to the fuel injectors beyond the sensor. This seductive tube could with ingenuity house a reservoir to hoard fuel during periods of low demand, to be pumped into the engine when needed, creating a higher fuel flow. This Wizard Wheeze won't work in Shanghai; fuel pressure will now be measured at various points between the tank and the injectors. Rats!
I am expecting a two-stop strategy, with most cars running soft tyres in the first stint, followed by two stints on mediums. Look out for pitstops between laps 12-17 and 34-38. The race could be won there.
Mercedes Technical Director Paddy Lowe said, "As with every race, we've spent time analyzing the weekend in Sepang to identify areas for improvement. The most significant weakness was our tyre management during long runs. Exceptionally high track temperatures – even by Malaysian standards – contributed to this. However, it is essential to have a car which performs at all circuits and in all conditions."
They will rely on aerodynamic improvements to help them with this.
I don't expect McLaren or Manor (Marussia's new branding) to trouble the scorers much. Williams has a lot to prove, and I really wonder if they can take the race to Ferrari; that will be a fascinating duel.
So what do I expect? I think Mercedes will take-back the top two podium slots. Lewis Hamilton has won here three times, including last year. I think he will lead Rosberg home. And I rather think Ferrari will be there with them; and its not just Sebastian Vettel who's in with a shout, Kimi Raikkonen won here in 2007 in a Ferrari. I expect Williams to follow them; the question is how closely?
Qualifying is at 1:30pm today, and the race day is at noon tomorrow. Join me to watch it at The Green Man on the Big Screen, and prove me wrong in my predictions!
— The Digby