Bangkok squad called in to catch Phuket "bag snatch killer'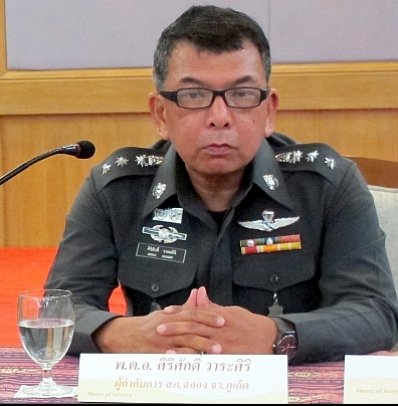 PHUKET: More than 50 police officers, including a team from the Crime Suppression Division in Bangkok, have been dedicated to catching the two men who attacked Australian tourist Michelle Smith, 60, who was stabbed to death in Kata last night.

Ms Smith died after being stabbed in the chest, puncturing her heart and a lung, when a bag snatch attempt went tragically wrong.

Her friend, Tammee Lee Lynn, suffered a slash to her right arm in the same attack.

"We have already provided all the details we have to all police stations in Phuket, and officers from Phuket City Police and Phuket Provincial Police are assisting in the investigation," Chalong Police Superintendent Col Sirisak Warasiri told the Phuket Gazette this afternoon.

"A team of Crime Suppression Police officers from Bangkok have been dispatched to Phuket. They are in Phuket already," he added.

At a press conference at Katathani Phuket Beach Resort, where Ms Smith was staying with other travel agents on a familiarization trip to Phuket, Col Sirisak was brief in the details he gave to the media.

"Hotel CCTV footage shows the two men riding a blue Honda Dream motorbike. The driver wore a white shirt and dark pants and the passenger wore a denim shirt and jeans.

"We did not get the license plates, but we have expert police artists creating sketches of the culprits from the images recorded on CCTV cameras," he explained.

"We have more details about the suspects but are unwilling to share that information at this stage as it may jeopardize the investigation," Col Sirisak added.

Police were on patrol in the Kata area as usual last night. "But we didn't patrol the area where the attack occurred as we never thought it would be a dangerous area," he said.

Col Sirisak admitted that police were under considerable pressure to catch the killer. "We will try to arrest these two men as soon as possible since the incident directly affects Phuket's tourism," he said.

Katathani resort Managing Director Sombat Atiset expressed his condolences to the family and friends of Ms Smith.

"I offer my deepest sympathies to Ms Smith's family and friends. We try our best to take care of our guests and their belongings, but what happened last night was beyond our expectations," he said.

The resort has 110 CCTV cameras in different locations throughout the premises and eight more cameras monitoring the road for 800 meters, from Kata Hill to in front of the resort. "We also have 23 security guards on our staff to patrol the hotel 24 hours a day," Mr Sombat explained.

In light of the attack, the resort will now boost its security measures. "We have asked Chalong Police to set up more checkpoints around hotel areas and have volunteers patrol the area at night. We will also increase the number of hotel security guards and CCTV cameras in the hotel," he added.

Geoff Smith, Michelle's husband of 35 years, was "absolutely devastated" by the incident.

"She loved life, she loved traveling," he told Australia's Channel 9 news.

"She was a very experienced travel agent. She'd worked in travel for 40 years. It was her passion, it was her life and she's been to many exotic places around the world.

"There were no boundaries to her horizons. For the places she's been on her own and with escorted tours, I can't believe it," he said.

Mr Smith said that the couple's three children were still coming to grips with the news.

"They are all devastated,"' he said. "She was a wonderful mum and we have wonderful children."

Meanwhile, attack survivor Ms Lynn and the delegation of other travel agents she and Ms Smith were traveling with flew back to Australia today. The 10 delegates were on a familiarization trip, so that they could accurately assess how to recommend Phuket as a travel destination to potential tourists looking to book a holiday.

Arrangements are being made for the body of Ms Smith to be repatriated to Australia.
— Orawin Narabal


Read more headlines, reports & breaking news in Phuket. Or catch up on your Thailand news.
Power outage hits parts of Thalang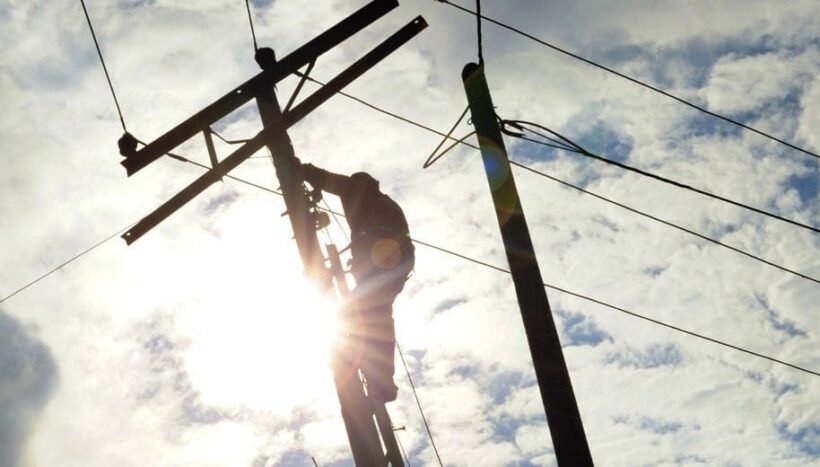 Electricity was shut off in Thalang today. The The Phuket Provincial Electricity Authority (PEA) announced the outage.
Residents of Thalang have had to endure blackouts from 9am to 4.30pm today as the PEA continues its work on high power voltage systems in the area.
Areas being affected are from Makprok PTT Gas Station to Baan Mueang Mai Intersection and from Baan Mueang Mai Intersection to Mud Dok Khao Intersection on Thepkrasattri Road.
As always, the PEA apologises for the inconvenience. (Maybe we can sit in the PEA and enjoy their air-conditioning)
For more information contact the Operations and Maintenance Department of the Provincial Electricity Authority on 076 386 880 – 2
Top 10 ways to save water at home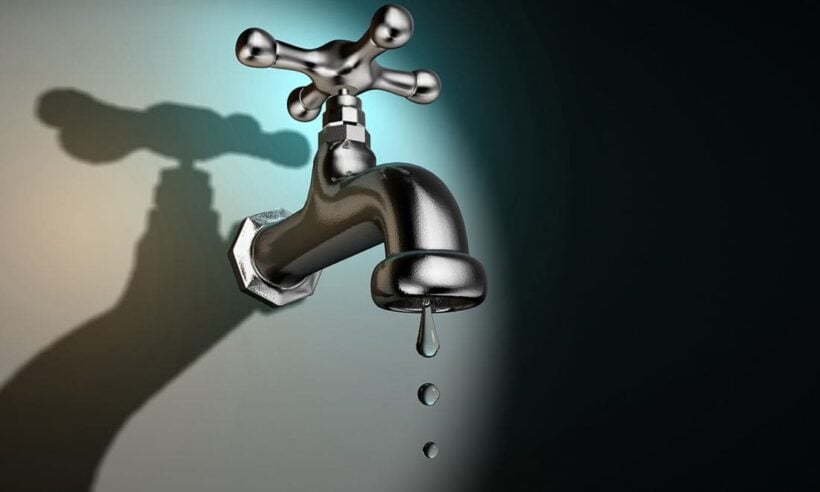 Hot weather and Thailand's boom-or-bust water issues (floods in wet season and water shortages in the hot season) are a part of our life. And it's predicted that there will be hotter hot seasons and wetter wet-seasons in the future. Even if we're not sure what the future brings we should all be conscious of our water usage, be more self-sufficient and empower ourselves to do something positive to protect Thailand's precious water reserves.
Here are a few ideas that may help you become more water-wise…
• Shower with a bucket. Don't let all that water pour down the drain and stick a bucket next to you whilst you shower. The plants will be grateful for an extra drink on hot days and save you using the hose sometimes. Whilst you're at it, cut your 5 minute shower down to three minutes. Really, you can sing somewhere else! And, really, do we absolutely have to have four showers a day? No. A fresh spray of the deodorant and a fresh shirt will be perfectly OK during water shortages. For couples, well, shower together!
• Leave the water running whilst brushing your teeth? Try turning it off until you want to rinse out your mouth. All that useable water flowing down the basic drain whilst you're brushing isn't making your teeth any whiter! Same when you're washing your hands or washing your hair. Turn off the tap whilst you're doing all the scrubbing. These little habits could end up saving tens of litres every time you do these common tasks.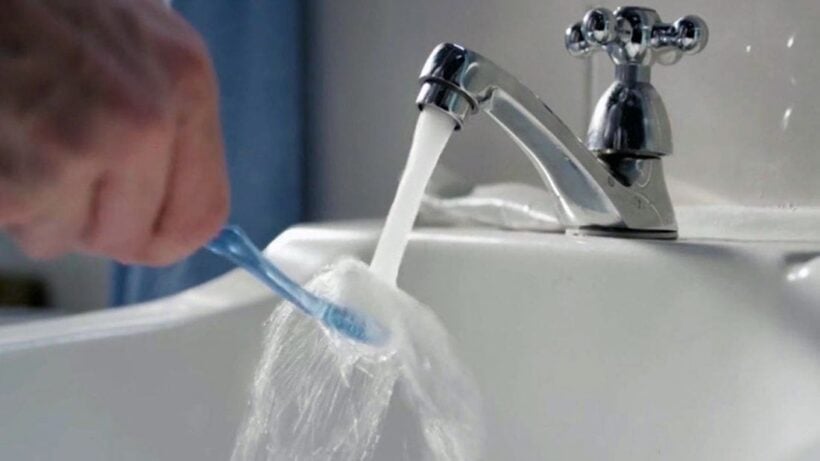 • Boiling pasta? Rice? Eggs? Once the left-over water has cooled use it to water your indoor or outdoor plants. Just make sure the water has cooled first!
• Washing the car at a car wash is more efficient than doing it yourself at home. Car wash businesses recycle a lot of their water. Even better, drive around with a dirty car now and then – it's not hurting you or the car and will save water by delaying your car wash.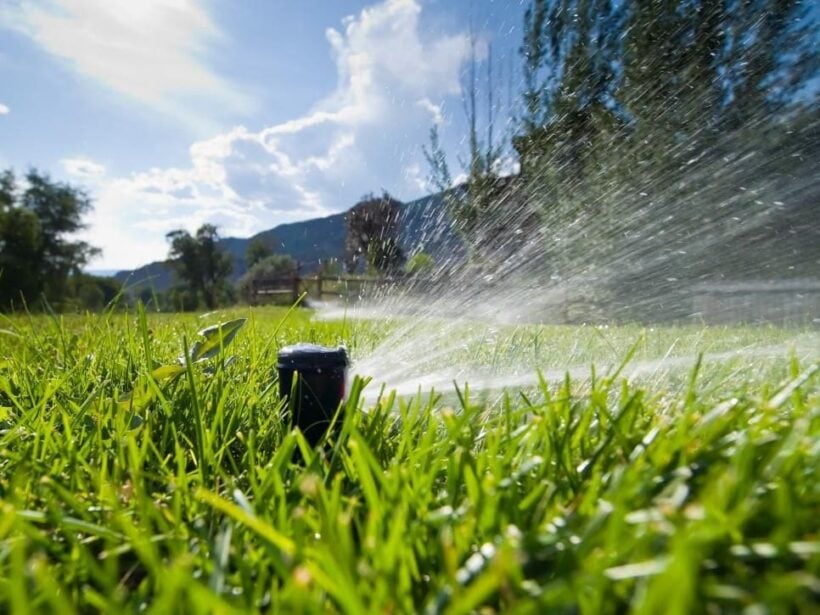 • Lawns use lots of water and daily watering during the hot season can soak up hundreds of litres of valuable. Letting your lawn go brown, be assured it will come back in the wet season. And long-term, landscape accordingly with water wise ground covers, succulents, and other plants that thrive in drought conditions. Lawns may be a luxury we can't afford in these water-conscious times.
• Only run the dishwasher when it's full. Even better wash the dishes by hand. Dishwashing machines are notable water wasters. Grab you partner or a friend and have a chat or a laugh for the five minutes it will take you to wash the dishes by hand. You could save up to 50-100 litres of water! And fill up the sink once and do all the washing together without leaving the water running all the time.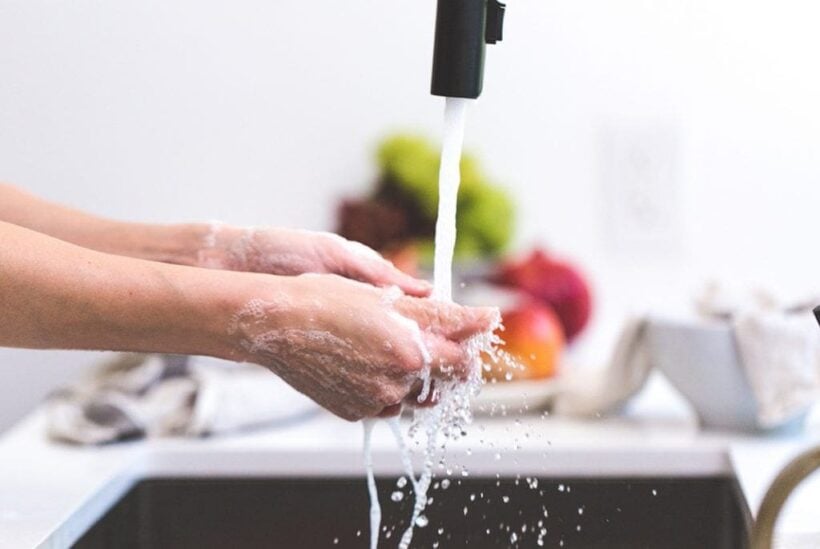 • Whilst it hasn't been a worry in the past, our useable potable water supplies around Thailand are becoming an issue that won't be fixed immediately. Consider installing a simple rain catchment system. They can be cheap or expensive and should be considered if you're building a new house as an integral part of the design. Your roof is an amazing water-catcher. Use it.
• Flush the toilet less often and with less water. Most modern toilets have a half-flush option and there are other tricks to reducing the re-fill in your toilet's cistern – putting a brick into your cistern is one way (gently!).
• Water the plants early in the morning. You'll need less water, since cooler morning temperatures mean less evaporation. It's not a great idea to water in the evenings, since this can promote mould growth in the humid Thai weather and hot evenings. And you really don't need to water the driveway. It's not growing. No one is going to walk past your house and compliment you on your sparkling clean drive-way.
• The dog WILL survive without being washed every day, or week. Indeed our dogs used to survive perfectly well without being washed at all. If the family pooch does need a wash try and use some of the water you saved from the bucket in the shower and be careful not to leave the hose on whilst rubbing in the shampoo. As for the cat, it is genetically programmed to clean itself better than you could ever hope to. Leave the cat alone – it DOES NOT need to be washed.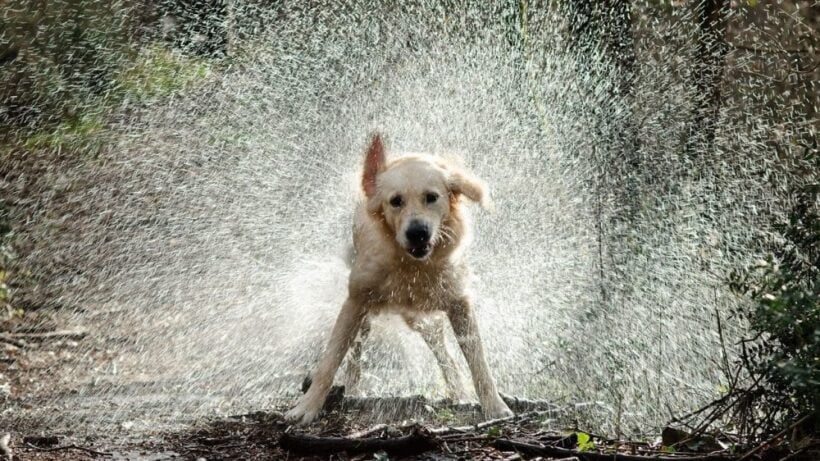 Mystery luxury house found under construction overlooking Bang Wad Dam in Kathu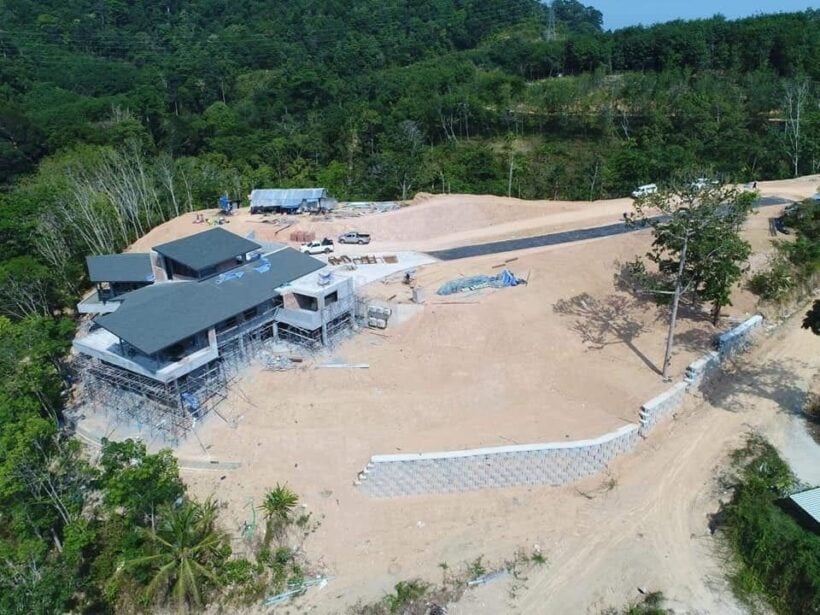 PHOTOS: Chatchanon Na Thalang
A luxury house, under construction, has been found on the Nark Herd Hills overlooking Bang Wad Dam in Kathu.
The issue came to light after aerial photos of the house went viral in local social media. Yesterday officials paid a visit to the new house.
A man name Taweep Phonputchai from Bangkok, a representative of the land owner, met with officials and presented the land title deed to officers. The land covers an area of about 10 rai.
The land used to be rubber plantation. Officials have checked and found that the land has a legal land tittle deed but are continuing their investigation into the new residence.
Meanwhile, look how low the dam is!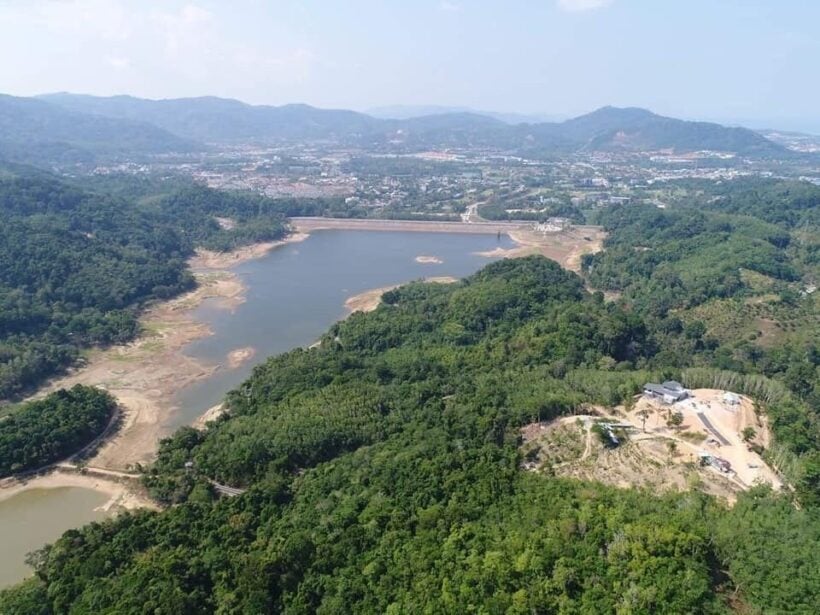 PHOTOS: Chatchanon Na Thalang