Bangers bike riders hightail it to Phuket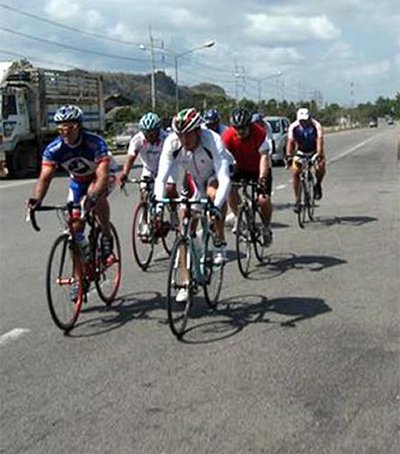 PHUKET: Four days of hard pedaling has taken its toll, but the 2012 Bangers on Bikes Bangkok to Phuket Charity Bike Ride is nearing the final leg while the hardy cyclists are on their last legs with only 140km to go.

On Monday, 11 riders and five support crew left Bangkok on a 916km saddle mission to raise 500,000 baht for the Asia Center Foundation (ACF) in Phuket and the Nak Suu Tigers program in Bangkok.

The group will leave Takuapa tomorrow morning for the stretch home and plan to cross Sarasin Bridge at about 11:30am and on to the ACF in Kathu for a reception at 3.30pm.

Day one's expedition started at 6am in Samut Sakhon, but things didn't go as planned with water bottles, a helmet and a map left behind at the start point. Thankfully the support car was able to return and collect the necessary items and the boys raced across the salt flats, building up to 45km/hr as they reached Hua Hin. A quick cappuccino in Starbucks was imbibed to lift the fatigue before they pushed the last 44km into Dolphin Bay and the end of their 188km first day trek with no injury concerns, thankfully.

Day two saw the group leave Sam Roi Yod and head for Pak Khlong, a journey of 185km. A scenic start took them through a national park, but looks of admiration for the views soon turned into grimaces with hills en route knocking the wind from their sails.

Day three or 'hump day' was a 206km drill in spirit-breaking temperatures over tough climbs that proved costly in the end. Three riders from China, Andrew Hjelmeland, Gervais Lavoie and Stephen Pennicott hit the wall and had to pile into the support car, while other riders suffered mechanical problems or endured gut-wrenching stomach problems, but still the audacious eight carried on to reach their destination at Tha Chana.

Day four and another rider succumbed to the trial. The Gazette contacted the group and spoke to Richard Folds as they were starting their descent into Takuapa. "We're down to seven riders now after Martin Hodgson had to withdraw," said a breathless Richard. "I haven't been able to sit down on the saddle for most of the past two days. It's been a real struggle for everyone, but the support has been great and we're really looking forward to getting into Phuket and seeing everyone at the ACF," he added.

Yes, you guessed it, the magnificent seven of Jeff Klentz, Bob Pearson, Pete Burgess, Patrick Bernard, Andy Lamont, Trevor Day and Richard Folds will leave Takuapa early in the morning and after a brief pit stop in Thai Muang, they expect to cross Sarasin Bridge by 11am.

Speaking to the Gazette this afternoon, director of the ACF Roelien Muller expressed her appreciation for the cyclists' efforts. "It is a fantastic effort by the rugby guys and they should get great recognition for all they are doing for charity," she said.

If you're in the area and want to meet the guys and offer money for the charities, please drop into the ACF at 3.30pm. Donations of cushions and remedies for chapped skin will also be dearly welcomed by the riders.

For more information on how to donate to the charities visit arkintl.org or asiacenterfoundation.org.
— Neil Quail


Read more headlines, reports & breaking news in Phuket. Or catch up on your Thailand news.
Thong Dee, the Kathu Brasserie loved by foodies and Phuket locals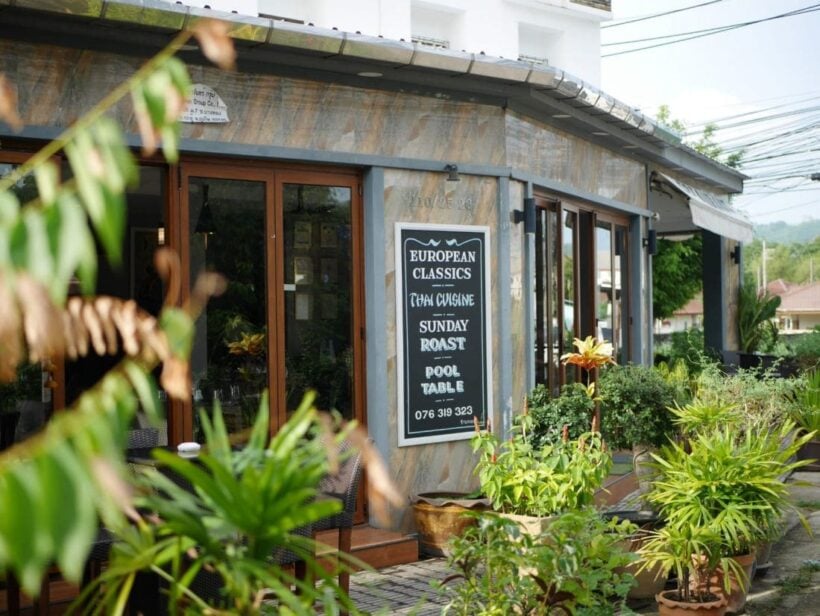 The Thaiger was invited to a special 'taster' at one of our favourite restaurants on the island of Phuket, Thong Dee. As usual, the food spoke for itself – no fuss, classy, so so tasty, eclectic. The Thaiger was a guest of the hosts Patrik and Ponchan for the evening.
Thong Dee – The Kathu Brasserie, located in Kathu in a quiet soi less than 15 min drive from Patong or Phuket Town has become a popular go-to foodie destination, away from the hustle and bustle of Phuket. The atmosphere at Thong Dee is certainly friendly and relaxed but also chic and stylish. The restaurant offers open-air dining where locals and visitors comfortably sit and watch the tiny world of Kathu go by.
The restaurant is currently ranked #1 on TripAdvisor (April 2019), undoubtedly a favourite for foodies looking for quality in a breezy brasserie which doesn't burn their wallets. But the journey to finding this perfect balance was certainly not a smooth one.
Established on the 25th December 2010, married couple Patrik Lundgren, from Sweden, and Phonchan Chiarram, originally from the Buriram province, opened "Thong Dee Restaurant & Bar", literally meaning "Good Gold" in Thai, a colloquial expression that better translates as "Good Quality".
Thong Dee began as only a dream for the two. Phonchan already owned her own bar at only 21 and Patrik always considered himself a devout foodie. He was the one to make the bold decision to become restaurateurs. With the help of Patrik's mother, the couple, with their love for F&B and strong entrepreneurial spirit, made that dream into reality.
"I consider myself a genuine foodie and always had a huge passion for food. I rather have a big bill from a fabulous restaurant then a trendy nightclub" – Patrik
Phonchan never had any formal training as a Chef but with Patrik's belief in her skills and Patrik's mother's training, Phonchan started in her own restaurant as the cook. Here she not only had the opportunity to develop her delicious family recipes but began experimenting with Western and European cuisine.
The menu opened with 80 % percent Thai food until Patrik realised it was an already over-saturated market. "We had to be different from that "green curry" you can eat anywhere in Phuket". Over the next 6 years the restaurant went through huge changes, both in layout and in menu.
Through the first stages, they enlisted the talents of André, a young chef who worked in France & Scandinavia at Michelin fine dining establishments, most notably, at Restaurant Kiin Kiin in Copenhagen. It was from him that Phonchan learned the fundamentals of fine dining, such as mise en place and creating stocks and sauces.
"He also taught me about the art of plating and classic dishes from French cuisine as well as fusion creations" – Phonchan
In 2016 they partnered up with an experienced Irish chef, from whom they learned about the strict operations of running a restaurant and creating a positive flow in the kitchen.
"He also taught me a lot form the European and English kitchen, such as the Sunday roasts, chicken liver parfait and desserts" – Phonchan.
The couple found their groove through their own culinary explorations, research and development combined with the knowledge of experienced chefs.
"…almost all of the dishes on our menu are different from how I learned from the start, both in Thai cuisine and European. I discovered in the world of cooking, all dishes can be made from the chef's own interpretation." – Phonchan
Patrik describes the cuisine at Thong Dee in detail as – "European with French, English & Swedish influences in addition to authentic Thai dishes with premium main ingredients."
You will find Patrik at the front of house being the charismatic host, paying close attention to detail and customers' every need. Thong Dee's client's range from local expat families and friends looking for a taste of home, and tourists looking for finer Thai food and good wines to match. Thong Dee has also become a favourite spot for local F&B industry management staff.
People flock from around the Island and even globally to experience Phonchan's signature Thai duck dishes, even stews and Swedish meatballs. The also offer ever-changing weekly specials. Their Sunday Roast is also a drawcard, that attracts playful groups and families looking for a wide variety of succulent roast meats.
In the future, Thong Dee are considering to expand into Phuket Town, where the offering will be much more focused on classic European Brasserie cuisine, with starters, salads and steaks and a high value wine list and of course, the same friendly service in a stylish and relaxed atmosphere.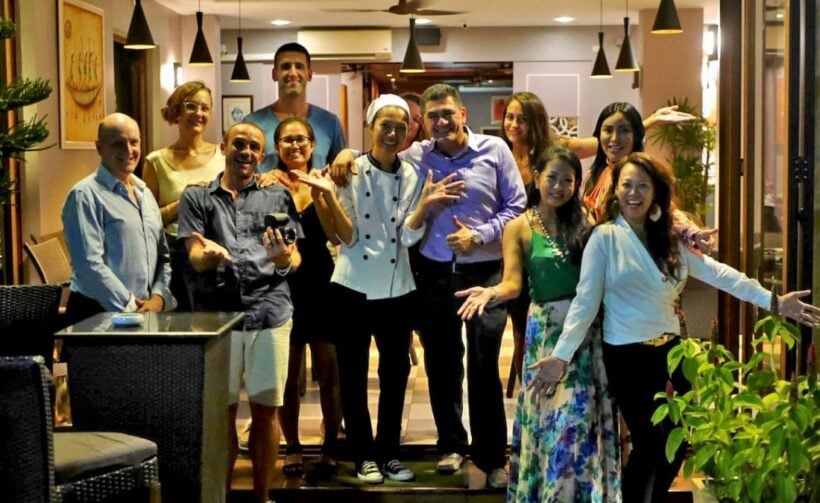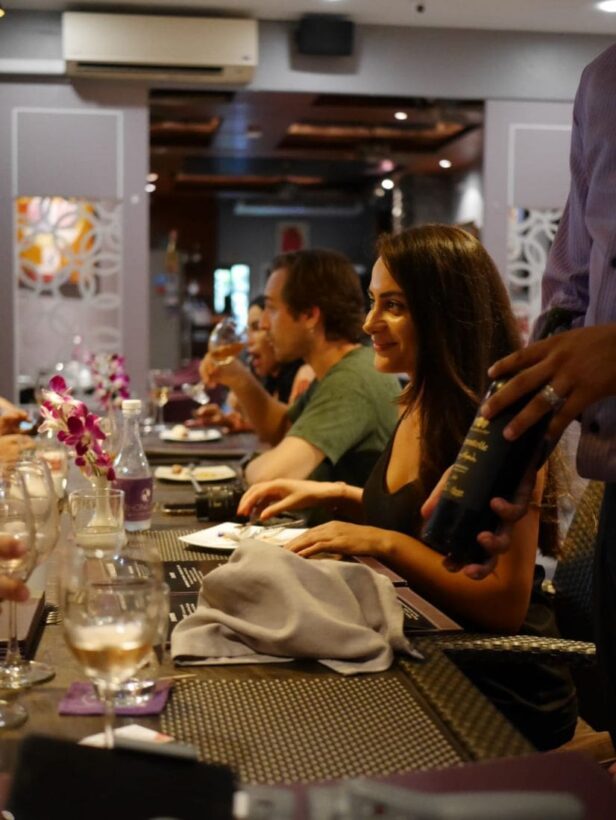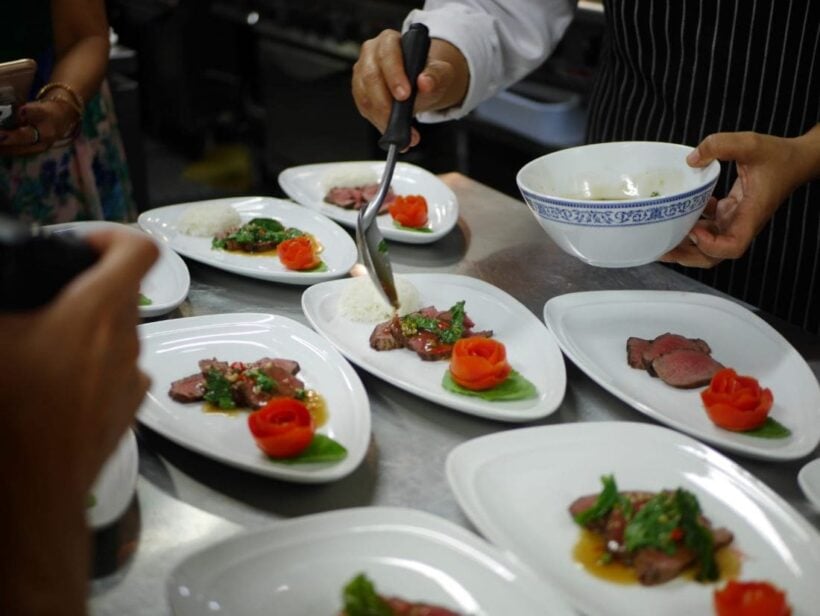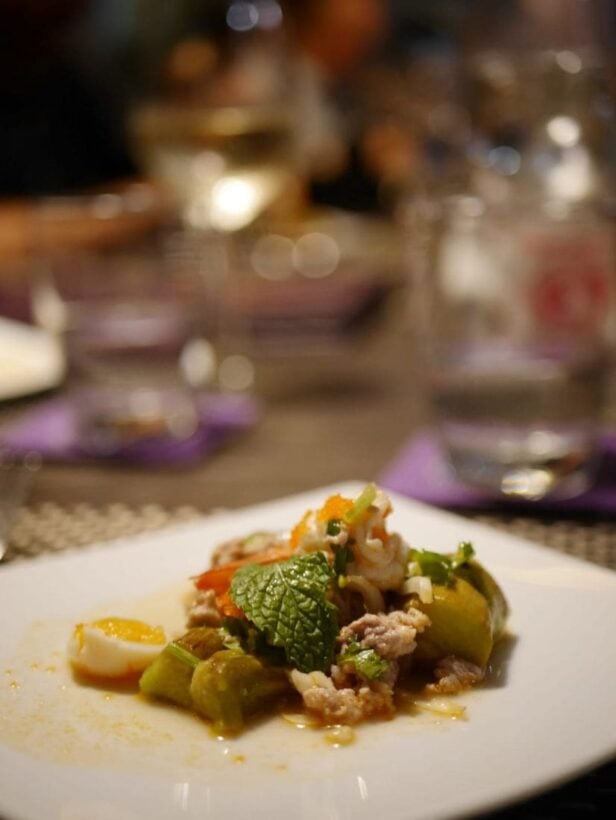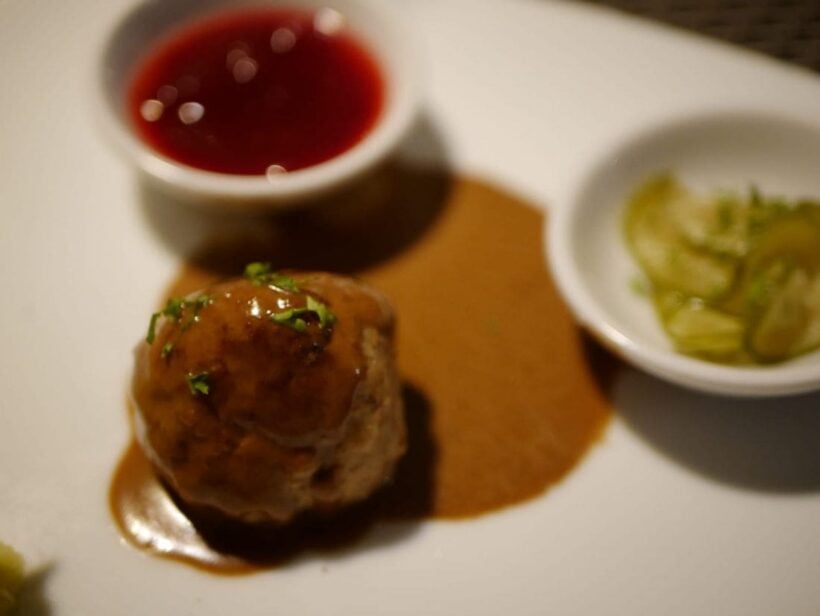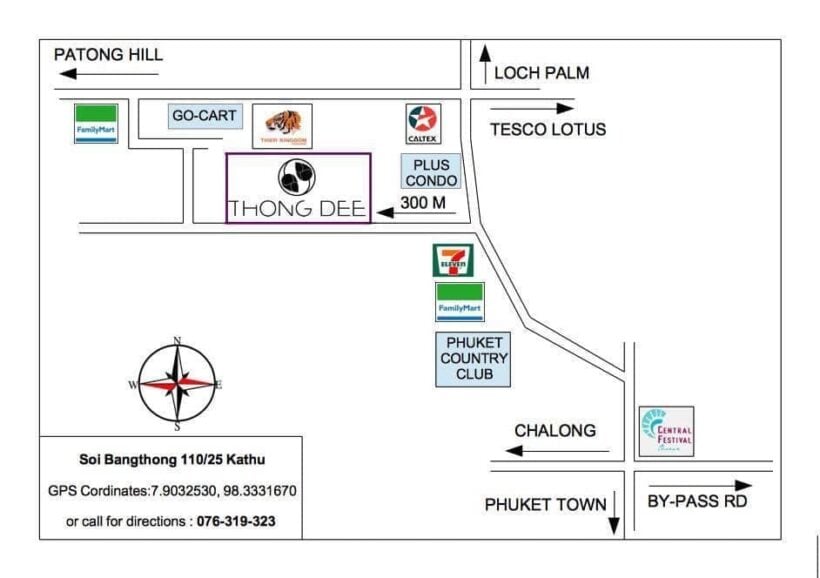 Australian snorkeller collects trash at Kalim beach everyday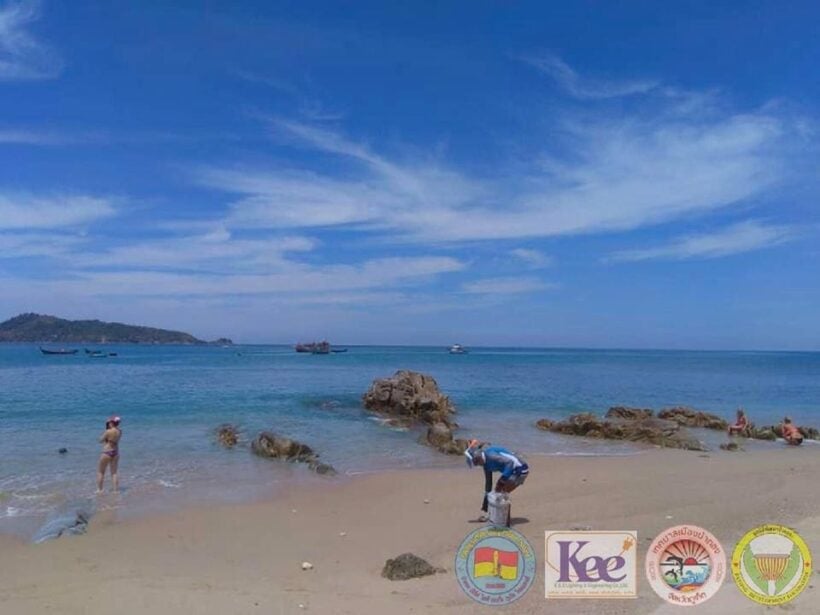 PHOTOS: Patong Surf Life Saving
An Australian man has been seen collecting trash in the waters just off Kalim beach in Patong every day over the past month.
The Patong Surf Life Saving team report that they have seen the foreign man, an Australian national, collecting trash near the shoreline at Kalim Beach every day.
Every morning he heads off from his nearby accommodation nearby to go snorkelling along the shoreline collecting trash.
He has been doing this as his daily routine for the last month.
Two days ago an eight year old Phuket boy was rewarded after setting an excellent example for the rest of the Patong community by cleaning rubbish out of the Pak Bang Canal running through Patong.
Three cheers to Patong's trash heroes!!
Read more about the eight year old's great work HERE.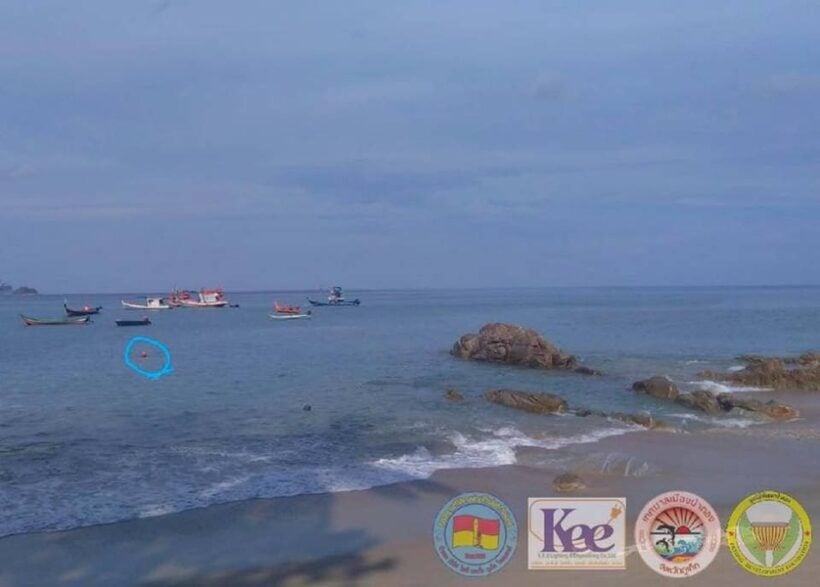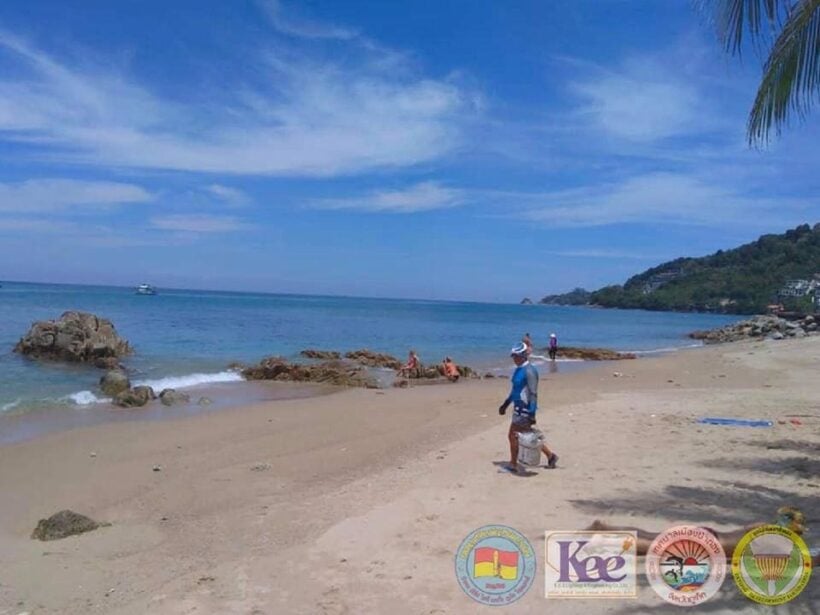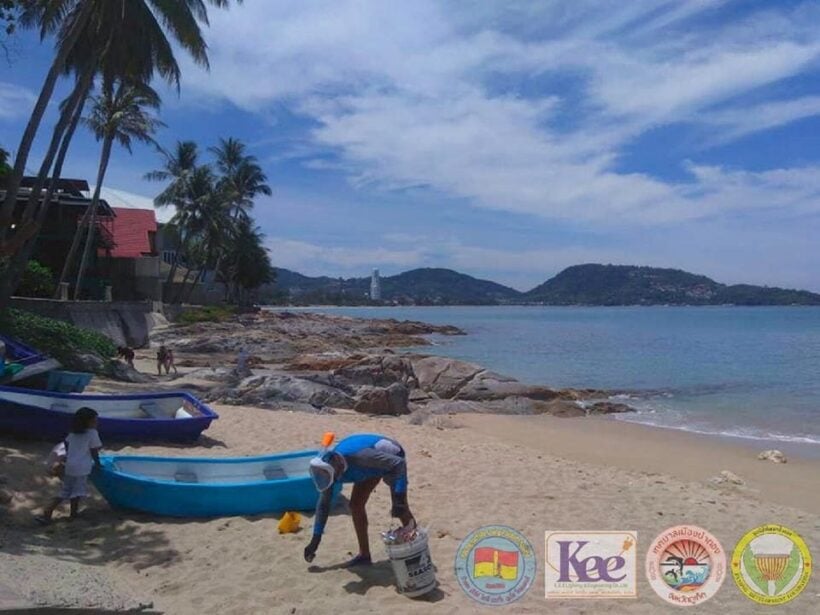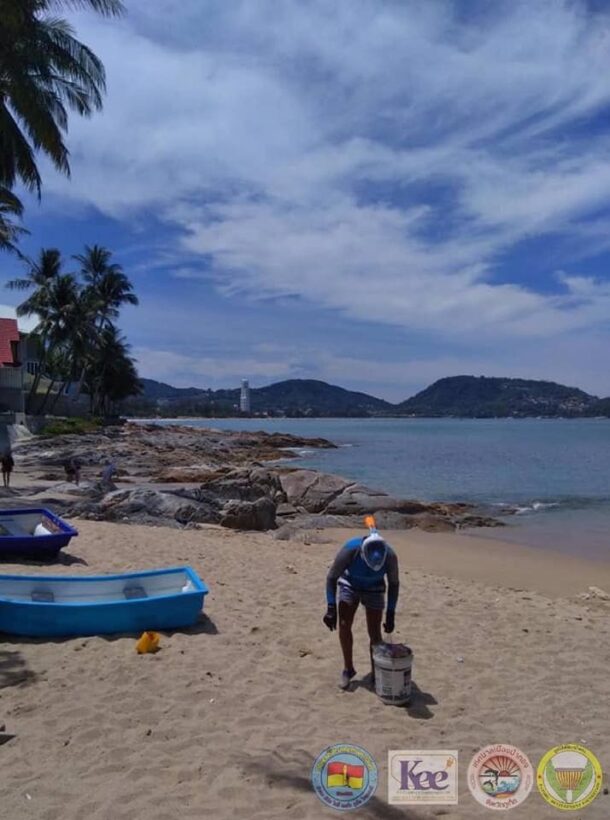 Maya Bay's extended closure "vital to conserve the ecology"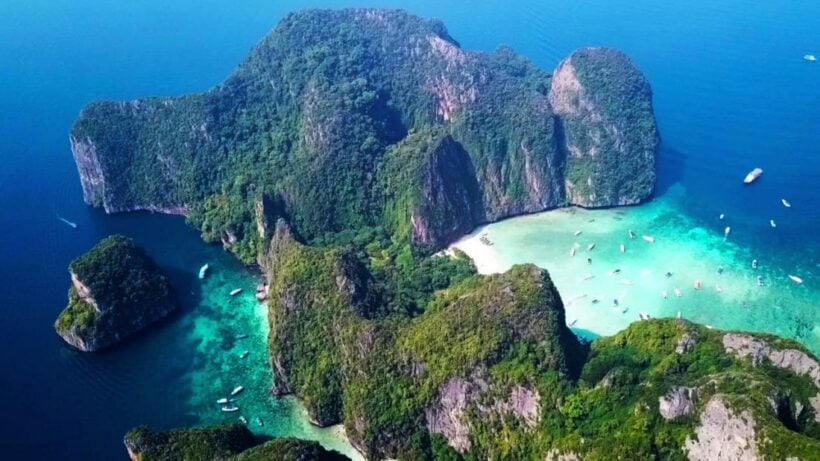 Worapot Lomlim, chief of the Hat Nopparatthara-Phi-Phi Islands national park has confirmed that he might keep Maya Bay closed for up to five years to allow the current recovery to continue.
The Department of National Park, Wildlife and Plant Conservation has agreed to extend the closure of Ao Maya, or Maya Bay, located on one of the Phi Phi islands between Krabi and Phuket, for another six month period after an initial 10 month closure to allow nature to regenerate the ecosystem.
The Chief reports that the local ecological systems of Maya Bay, degraded by years of accelerating tourist traffic, has steadily improved during the current closure. Up to 5,000 tourists a day were visiting Maya Bay at its peak before authorities weighed up the pressures of the conservationists and tour operators and decided it was best to close the popular tourist attraction for an extended period
He cited the frequent sightings of blacktip reef sharks near the beach and the gradual growth of some 23,000 corals farmed at a coral centre in Trang province, which were planted in the Bay with the help of volunteer divers.
After the next six-month extended closure, Khon Worapot indicated that the department will consider extending the closure for an even longer period, up to 4-5 years, to allow full rehabilitation of the environment and the ecological system.
Maya Bay was closed to all tourist access on June 1, 2018.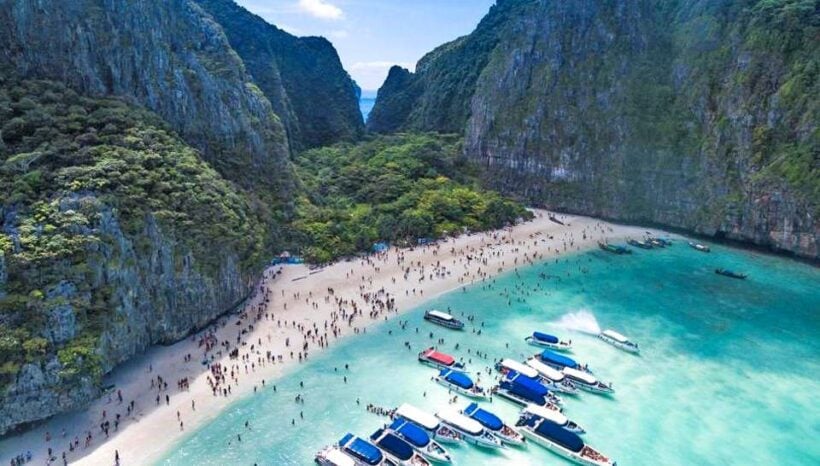 Up to 5,000 tourists a day were visiting the Bay at its peak