More Phuket – Bangkok flights on offer during Royal Funeral week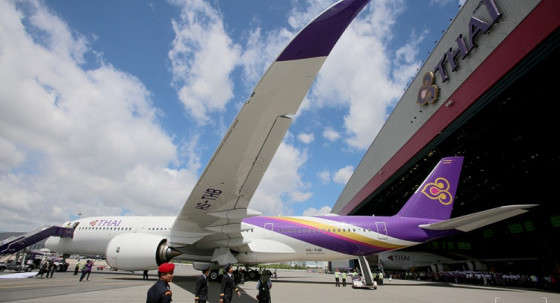 Thai Airways and Thai Smile Airways will increase their roundtrip daily flights during the Royal Cremation of His Majesty the Late King Bhumibol Adulyadej.
The additional domestic flights will be operated from October 23 to 31 to meet the transport needs of passengers attending the ceremony. Thai Airways will add 11 flights between Bangkok and Phuket and five flights between Bangkok and Chiang Mai, operating a total of 144 flights and offering more than 90,000 passenger seats.
Thai Smile, meanwhile, will offer five additional flights between Bangkok and Udon Thani, eight on its Bangkok/Hat Yai route, three extra flights to/from Bangkok to Surat Thani and two flights Bangkok/Narathiwat, operating a total of 440 flights with 72,000 passenger seats.
THAI's Ground Customer Services will provide assistance for group check-in and passengers may check-in three days in advance of the departure date by calling THAI's Head Office at (02) 545 4159 from Monday-Friday (closed on public holidays) from 8am to 5pm and Suvarnabhumi Airport at (02) 134 5351- 2 from Monday-Friday from 8am to 4pm.
Online bookings can be made at ThaiAirways.com and ThaiSmileAir.com.
STORY: The Nation
- The Thaiger & The Nation
Bangkok father jumps to his death after acquittal of suspect in his son's murder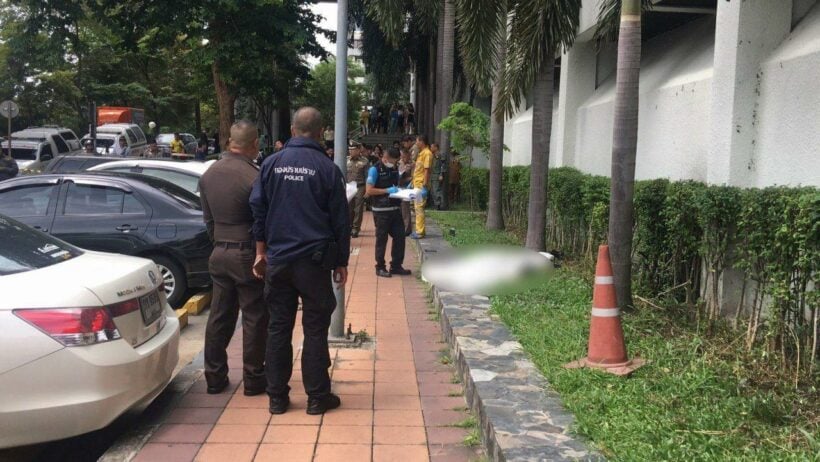 A tragic story from the Bangkok Criminal Court today where it's emerged that a man has jumped to his death after witnessing the acquittal of the suspect in his son's murder. The man jumped from the sixth floor of the court building at 10am.
Supachai Kanlahasunthorn came to the court at 9am to hear the verdict in the trial of a man accused of stabbing his son to death in April 2016. Supachai broke down in tears after the judge read the verdict acquitting the defendant at 10am.
Leaving the courtroom, he climbed through a hall window onto a terrace, over a wall, and then jumped to his death in the car park of court officials.
In the case, Supachai's son was stabbed to death on the night of April 15, 2016 on Prachasongkroh road in Bangkok's Din Daeng district. The court ruled that evidence and testimony from defence witnesses undermined the charges, while the prosecution lacked strong evidence.
After Supachai jumped, his sister-in-law rushed downstairs to see the body.
She broke into tears and had to be helped by officials into the court building to calm down. She claimed that her nephew did not receive justice, prompting her brother-in-law to commit suicide.
She said the murder incident should have been recorded on security cameras, but the owners claimed the cameras had broken down.
SOURCE: The Nation
74 year old British man dies after alleged row with 'toy boy' lover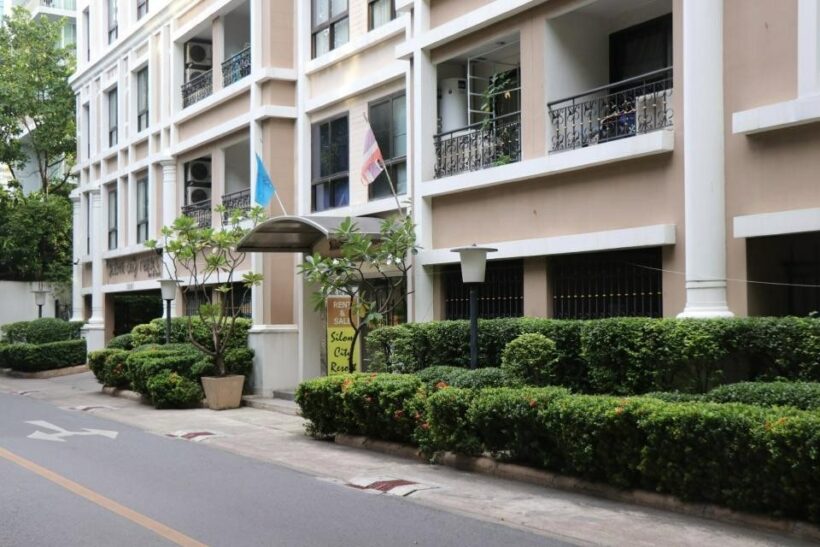 PHOTO: Silom City Resort
"Naked Brit businessman dead in his apartment in a pool of blood after 'row' with his Thai toy boy lover."
A headline that leaves little else to report. This one a sad story as reported by Murdoch's 'The Sun' in the UK.
A naked British businessman has been found dead in a pool of blood after a "row" with his toy boy lover in his Bangkok apartment.
74 year old Kitson Alexander Smith from Oxford, UK, had been renting the upmarket apartment, a short walk from the notorious Patpong red light district in the Thai capital, for two years.
Website thesun.co.uk reports that the former business school boss travelled regularly to the Thailand where he is said to have taken young men back to his room.
A forensics officer who attended the scene and recovered the body said: "The body was in an unusual state. There was blood from the head and a wound.
Police said Smith had used the rented property regularly but did not live there and was known to have at least one Thai toy boy lover "in his 30s who visited his room".
Staff at the Silom City Resort revealed they had seen him arrive back in taxis late at night having visited a nearby bars and strip clubs.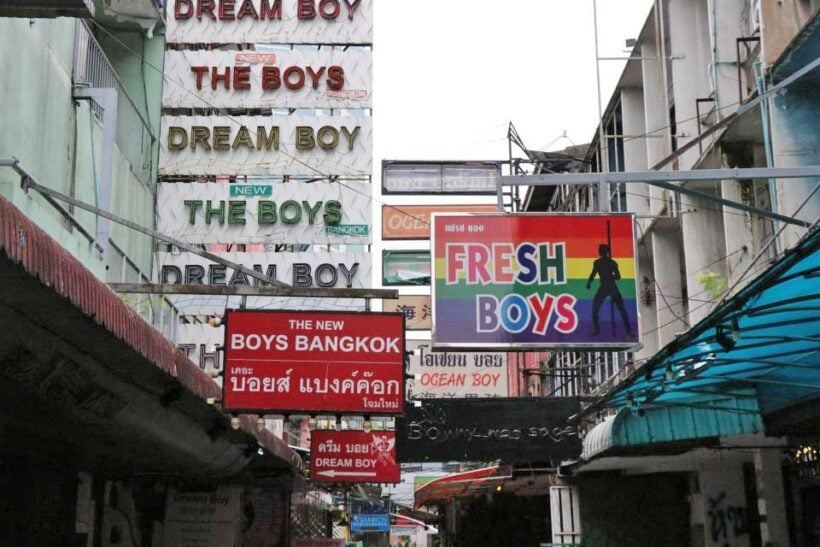 File Photo
Read the rest of the sad tale HERE.
Teacher hangs herself 'to atone for sins of previous life'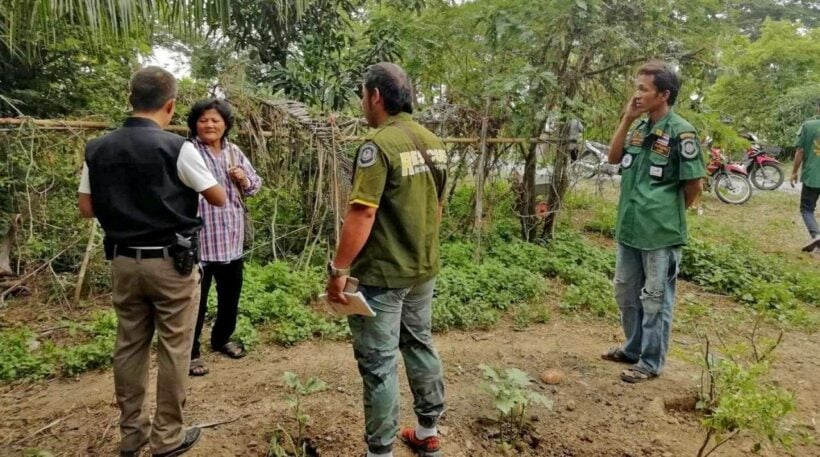 A 40 year old has been found dead, hanged in an apparent suicide at her parents' home in Suphan Buri province, north west of Bangkok, yesterday. The former contract teacher had claimed to have memories of her previous life as a soldier who had taken many lives.
The suicide report of Somkid Ridkanto in Tambon Sa Kaew, Muang district said she had been dead two hours before her body was found under a mango tree within grounds of the house.
A suicide note by her apologising to her parents for not being able to help take care of them was found in the house.
Somkid's mother, 64 year old Somjai Ridkanto, says her daughter used to work as a contract teacher and had resigned to work in a factory. After she divorced her husband, Somkid moved back to stay with her parents but later suffered severe headaches that deterred her from getting a job.
Somjai said her daughter had told her she wished to die to repay for her previous sins. Her daughter had told her she had memories of her previous life as a soldier who had killed many people, and that their spirits were now after her. She was taken to seek mental health treatment and when her condition improved, she returned home. Somjai said she had no inkling of what was to follow that day when her daughter prostrated in front of her on Saturday evening.
Police suspected that Somkid had committed suicide due to stress over her inability to provide for her parents and her belief that she must die to pay for her previous life's sins.
The medical examiner inspected the body and after the suicide report, police released her body to the family.

STORY: The Nation