Pattaya business and tourism official calls for more government help during Covid crisis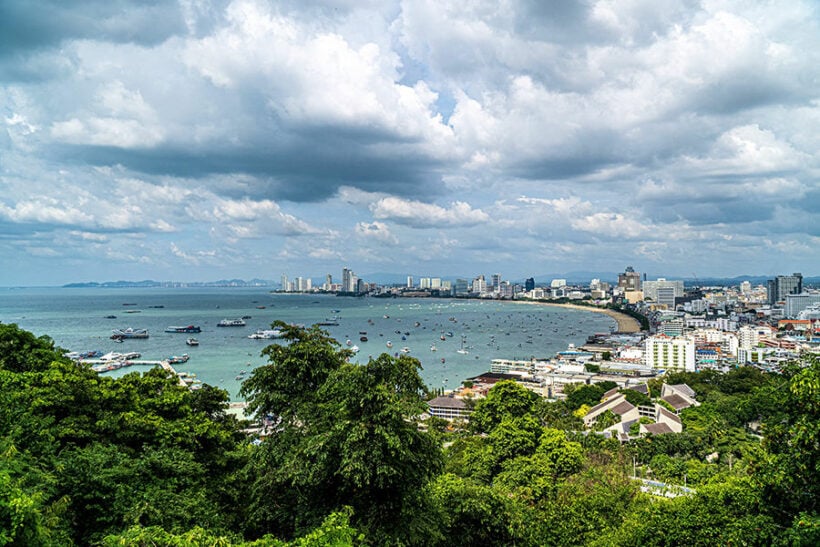 Pattaya is in desperate need of more government assistance, according to the president of the Pattaya Business and Tourism Association. Despite getting a spurt of additional visitors from Bangkok each weekend, the general visitor economy remains perilously low.
Speaking to reporters, Ekasit Ngampichet says Pattaya business owners face several challenges as a result of the fallout from Covid-19.
"I would like to ask for the government to come up with a measure to help entrepreneurs and many private companies and establishments in the city because they were financially affected by travel restrictions as part of the emergency decree."
Ekasit is calling on the government to further extend the duration of social security payments for employees that have been temporarily laid off. The scheme has already been extended from 90 days to 180, and was originally due to end in July. In addition, businesses such as hotels are now having to pay higher utility charges, such as electricity bills, than they are actually using.
"When hotels in Pattaya were operating during the pre-Covid-19 period, hoteliers had to pay a minimum of 70% of their 12 month average. For example, some hotels spent an average of 1,000,000 baht per month on electricity and had to pay at least 700,000 baht per month.
"Normally, it would take them 3 months to pay off the electricity debt. But now they still have to pay the same amount of 700,000 baht a month, even though their hotels are now closed, and the electricity is not used that much."
With Thailand's borders still closed to all but a handful of exceptions, and no clear sign yet as to when international tourists may be allowed to return, Pattaya has had to turns its eyes to the domestic market. The government has put a domestic travel stimulus scheme in place, offering rebates on hotel accommodation and flights. However, that scheme is due to end in October, meaning Pattaya could take another hit at that stage.
"What we could do right now is to depend on Thai people to travel to Pattaya. But we still had no idea what would happen to Pattaya tourism if the Travel Together program ends in two months."
Meanwhile, while the government is looking at the possibility of a strictly controlled re-opening of Phuket to international tourists from October, there are currently no such plans in place for Pattaya. It's understood officials are concerned about being able to prevent people leaving the area, a task that is considered more manageable on Phuket by virtue of it being an island.
For the Phuket experiment, tourists will need to book for a minimum of 30 days, have to remain in a 1 kilometre radius 'quarantine' for 14 days, have to submit to at least 2 tests for Covid-19, and only stay at government-approved hotels that have passed strict health guidelines. It has not been described where these tourists will be coming from or how they would be able to get to Phuket. The TAT said that most of the flights for the pilot program, starting in October, would probably be controlled charter flights.
SOURCE: The Pattaya News
📱 Download our app on Android or iOS for instant updates on your mobile
📧 Subscribe to our daily email newsletter
👍 Like/Follow us on Facebook
🔔 Subscribe to or Join our YouTube channel for daily video updates
Pattaya, Phuket and Hua Hin brace for increased restrictions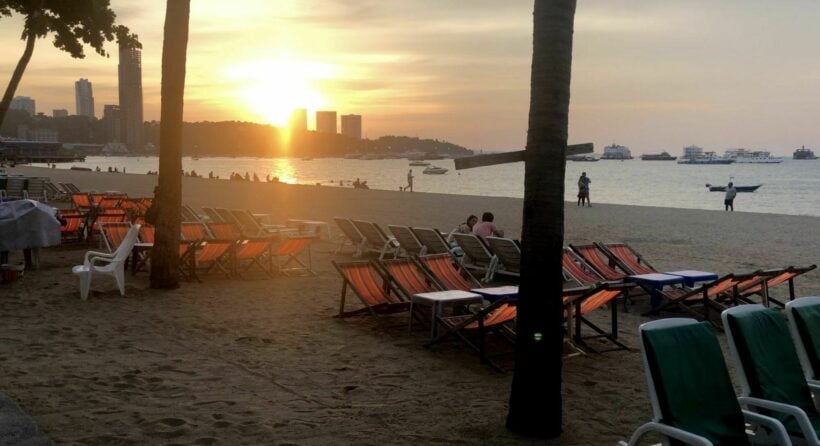 Three of Thailand's biggest expat areas are seeing sharp rises in new infections, partly from pre-Songkran traffic. The Songkran holidays, now officially over (but will see many people taking today off and making a weekend Songkran extension), and the government says they are expecting to see a rise in the cases numbers reported in the popular holiday locations.
Chon Buri Public Health office says they now have a total of 910 infections since April 1. They have 103 new cases in the past 24 hours. Most new cases are in Bang Lamung district which includes Pattaya City with 47, Siracha with 12) & Chon buri City with 8.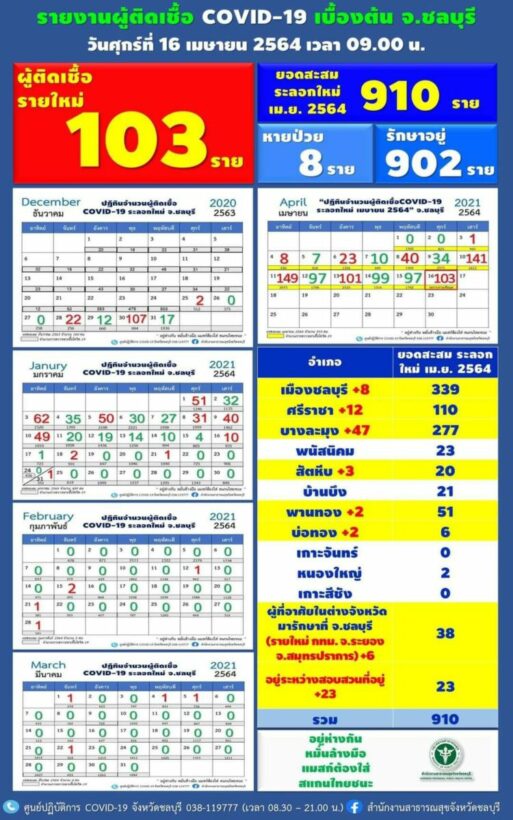 Meanwhile Phuket has a total of 142 infections recorded on the island with the Governor still insisting there will be no need for a lockdown. Here's a breakdown of the areas and the numbers of recorded infections so far (below).
Governor Narong announced that the Phuket Infectious Disease Control Committee won't be implementing an official lockdown, but will "strictly raise the intensity of public health measures to counter the spread of Covid-19″.
"Everyone should wear a face mask, maintain social distancing, wash their hands frequently and install the Mor Chana app (available for free from App Store and Google Play Store)."
A meeting of the CCSA, chaired by PM Prayut Chan-o-cha is expected to upgrade restrictions in red zone areas around the country, which includes Phuket and Pattaya. Read more about the latest red and orange zones HERE.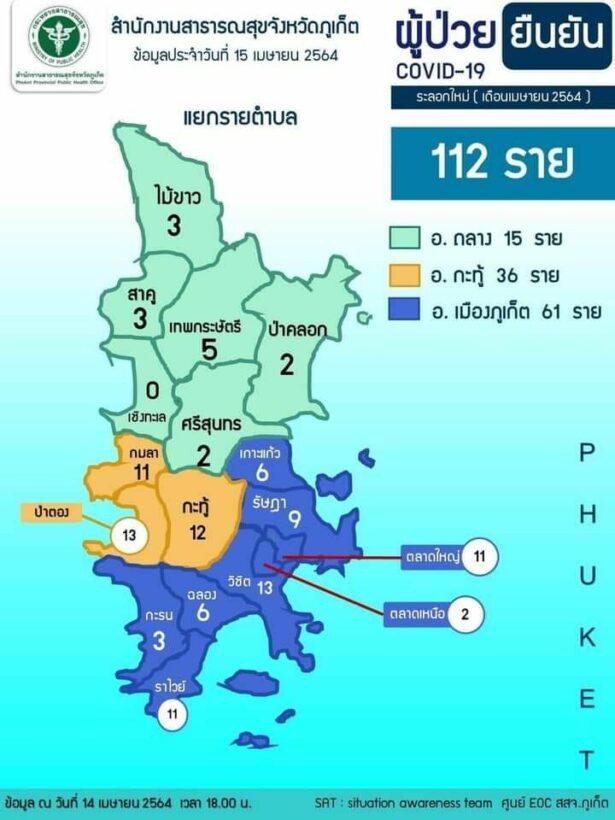 For Hua Hin expats, there's been 100 new Covid-19 infections announced in Prachuap Khiri Khan in the past 24 hours, 75 cases from Hua Hin. This takes the total in the province since April 1 to 625. Hua Hin accounts for nearly 90% of the district's total cases.
📱 Download our app on Android or iOS for instant updates on your mobile
📧 Subscribe to our daily email newsletter
👍 Like/Follow us on Facebook
🔔 Subscribe to or Join our YouTube channel for daily video updates
Pattaya area man severely injured after pet pit bull attacked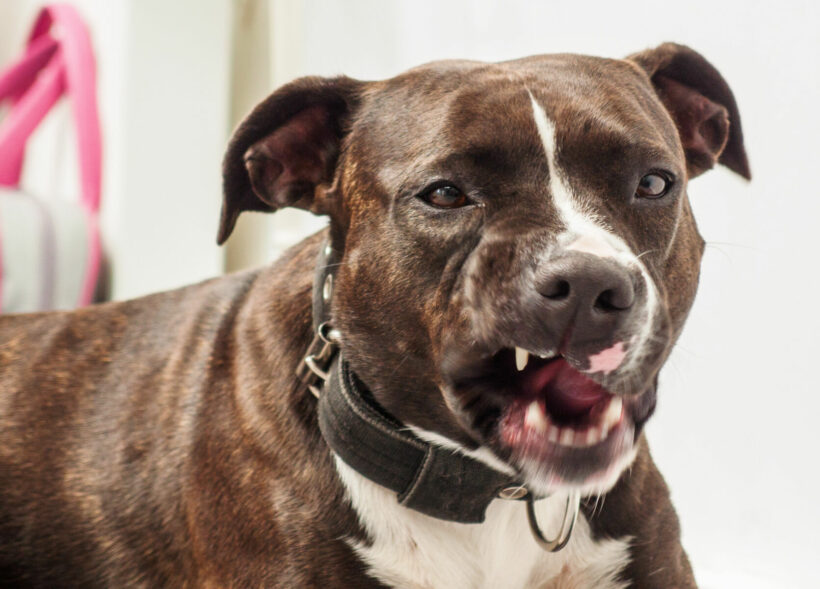 A Pattaya area man sustained severe injuries when his pet pit bull attacked him in the early hours of the morning. The incident took place in Bang Lamung with authorities being called to the scene near Soi Bang Lamung Temple.
The victim, 56 year old Wisit Sanguan, had been bitten by his own pet dog and was bleeding profusely from multiple bite wounds. The pit bull had bitten Wisit on the neck and the injuries were described as severe. The man was rushed to the nearest hospital for treatment.
Wisit's wife told reporters that they had the pit bull for nearly 2 years, raising him since he was a 3 month old puppy. They had named him Giant. His wife reported that the man and the dog had both been sleeping for about an hour. The pit bull woke up and attacked the sleeping man, according to his son who witnessed the whole thing. The spooked dog took about 30 minutes to subdue enough to pull Wisit away, with the pit bull attacking with aggression anyone who tried to help the poor man.
The pit bull was still agitated when emergency assistance and family members arrived and eventually the Chon Buri Pit Bull Club had to be called to aid in controlling the dog. They arrived at around 10:30 am and ended up subdue the dog using anaesthetics provided by the local livestock office. They chained the dog up and were able to remove him from the premises.
Wisit is being treated for severe bite wounds, and Giant the pit bull will remain in the custody of the Chon Buri Pit Bull Club as the family does not want the dog after this incident. Pit bulls have often been the focus of controversy as they have been known to viciously attack, sometimes with deadly results.
NOTE: In an earlier version of this story we referred to a "rabid dog". This was incorrect and we apologise for the error.
SOURCE: The Pattaya News
📱 Download our app on Android or iOS for instant updates on your mobile
📧 Subscribe to our daily email newsletter
👍 Like/Follow us on Facebook
🔔 Subscribe to or Join our YouTube channel for daily video updates
Bang Lamung Hospital is full, province using field hospitals and ASQ hotels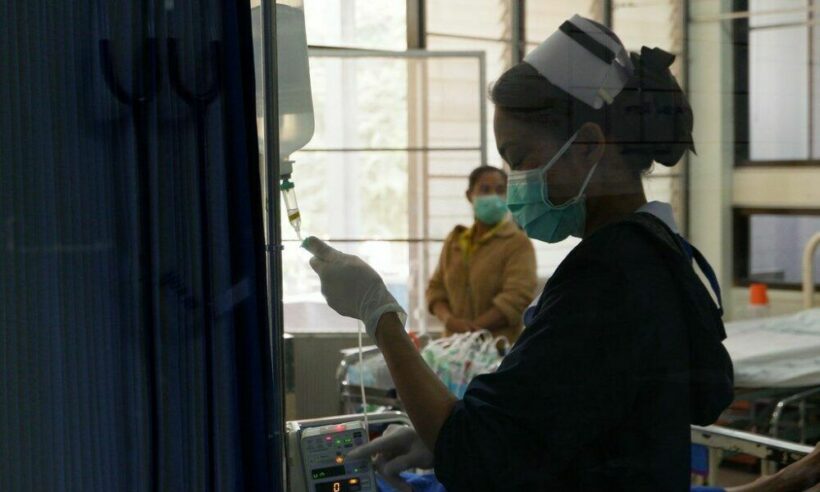 A spokesperson from the Bang Lamung Hospital in Pattaya says that all the beds put aside for Covid patients are now full and doctors are now having to refer newly infected people to Sattahip where the Navy have set up a field hospital. They're also referring some patients to ASQ hotels.
The hospital said they had put aside 30 ward beds and 12 private rooms for Covid-infected patients but the beds had already been taken up following up to 500 people seeking tests at the hospital each day.
Chin Buri has reported another 97 infections today, about the same as the rest of this week. That makes the total in the province to 807 since the start of the month.
Confirmed by the government earlier this week, Thailand hospitalises everyone who tests positive. Or, alternatively they are sent to a field hospital or the government's quarantine facilities where Thais were given free quarantine when they repatriated back to Thailand over the past year.
But the current upsurge of new infections being discovered in Chon Buri, and the rest of the country, is putting a strain on facilities. Some people who have tested positive are even being sent to ASQ hotels where the hospitals had used up their quota of available beds.
Public health officials in Chon Buri are currently urging people who are not considered 'at risk' to avoid hospitals at this time to allow faster processing of people who are considered at risk.
📱 Download our app on Android or iOS for instant updates on your mobile
📧 Subscribe to our daily email newsletter
👍 Like/Follow us on Facebook
🔔 Subscribe to or Join our YouTube channel for daily video updates