American fugitive remains on life support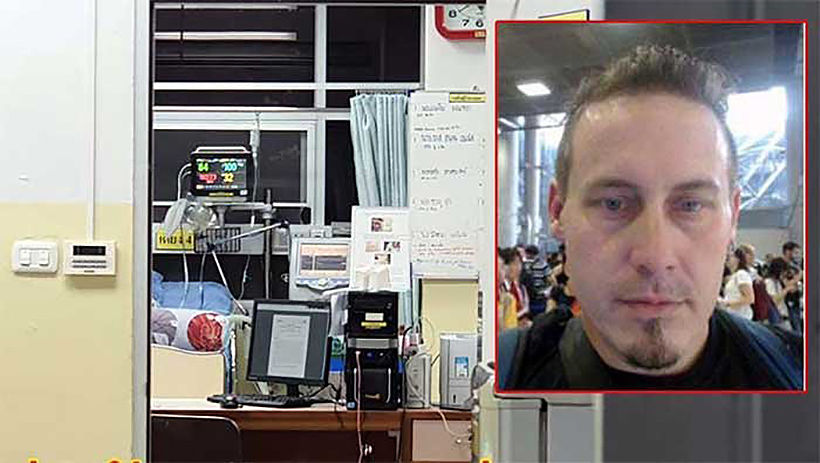 PHOTO: MONTAGE: 77kaoded
The American man who escaped from a Pattaya court has not died, according to the director of a hospital in southeastern Sa Kaeo province.
Now Thai media are using the word "Coma!!" in their latest headlines. A doctor says 39 year old Bart Allen Helmus is in critical condition and remains on a respirator.
ER staff confirmed to the media Helmus is still alive, but simply noted… "His heart is still pumping."
His 30 year old wife is also in serious condition after he apparently shot her in the forehead. Earlier reports said she was only slightly wounded, but she's actually in a "grievous state", according the hospital spokesperson.
Thai outlet 77kaoded contradicted and added to earlier reports, saying Helmus fired twice at police with a BB gun modified into a 9mm pistol. He then reportedly shot his wife in the forehead before shooting himself in the head, according to the Thai news outlet.
This was the latest confirmed details about the situation yesterday HERE.
The American, his Thai wife and a Thai accomplice escaped from the holding cells at the Pattaya Courthouse on Monday in a brazen escape. Since the incident police have issued 11 arrest warrants for accomplices they believe aided and abetted the three.
The other Thai accomplice is now in detention.
Keep in contact with The Thaiger by following our
Facebook page
.
Worker detains a man who was filming him in petrol station toilets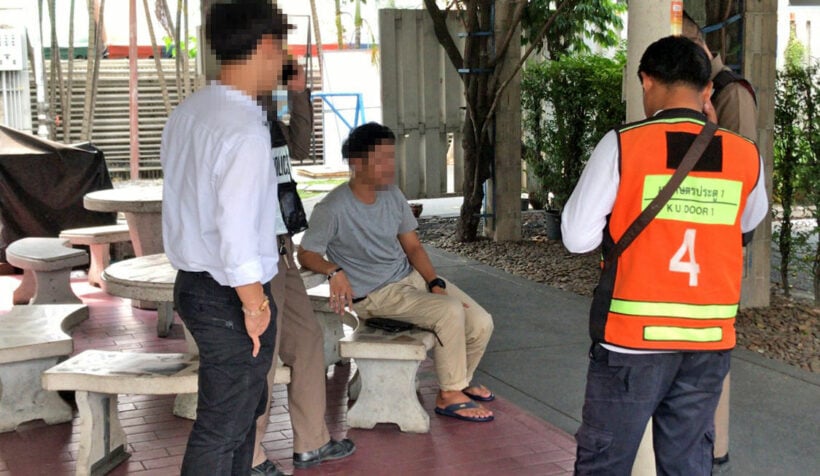 PHOTO: thairath.co.th
Laem Chabang police in Chon Buri were called to a petrol station in Sri Racha after an office worker caught a man trying to take photos of him in the stations' public toilets.
The victim took it upon himself to detain the 27 year old man from Nakhon Sawan, and then called police. Police arrived, took the suspect away, and questioned him. The man admitted that he took a photo of the man in the men's toilets.
He told police he had already deleted the photo. Police say he will still be prosecuted.
The incident happened at a petrol station on Sukhumvit Road heading towards Pattaya around 1 pm Monday.
SOURCE: Thai Rath
Keep in contact with The Thaiger by following our
Facebook page
.
Pattaya man wins 12 million baht in lottery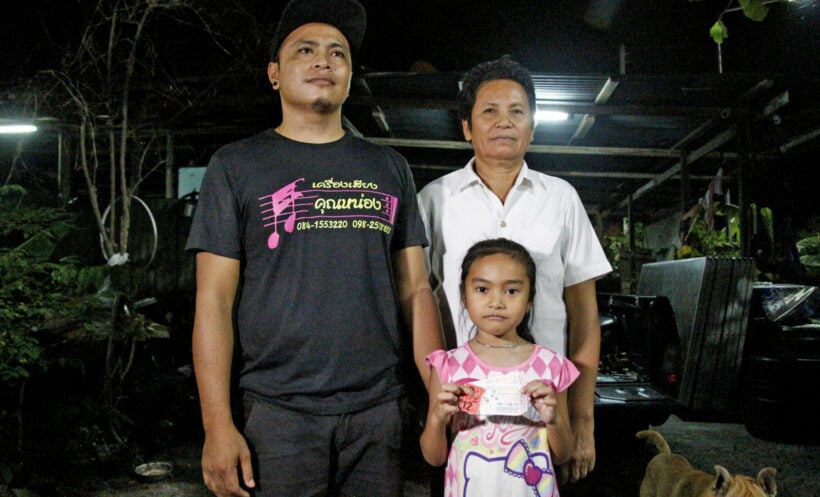 A Pattaya area man has scored a 12 million baht win in the national lottery drawn on November 16.
When reporters travelled to Lamung District, Chonburi Province, they met 39 year old Niran Manaram, his mother and daughter, all celebrating. Niran won the lottery on Saturday, with winnings totalling around 12 million baht.
Niran is the owner of an audio equipment rental shop and normally buys tickets for every lottery. He says he's never won a major prize before and it was a dream come true for him. He still hasn't fully grasped the reality of the win, he told reporters.
Niran says that he will donate his shop's current audio equipment to his local temple and follow his dream of paying off all of his debts, expanding his business and buying his mother a new house.
It was reported that Nira didn't pray to a tree or use any of the superstitious 'techniques' to select numbers for his winning lottery ticket.
SOURCE: The Pattaya News
Keep in contact with The Thaiger by following our
Facebook page
.
Police confirm death of American ex-fugitive Bart Helmus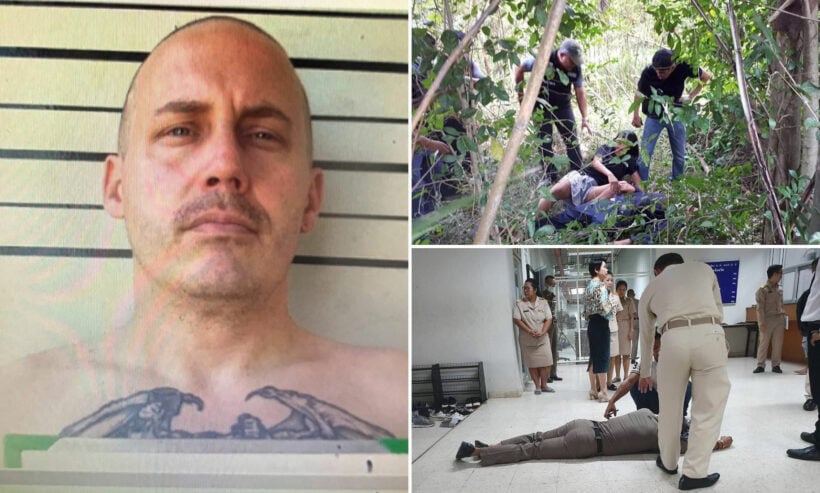 Police have confirmed that the former American fugitive, Bart Allen Helmus, who broke out of court and shot himself when confronted by police, died on Thursday evening at 6 pm after falling into a coma at Sa Kaew Hospital. He was taken off life support on Thursday after doctors revealed that he had been 'braindead' since admission a week before.
39 year old Helmus and his 30 year old Thai girlfriend Sirinapa Wisetrit were accused of trafficking a kilogram of crystal methamphetamine and illegal possession of firearms.
He could have been be sentenced to life imprisonment or even death penalty for the drug-trafficking offence, according to police.
The couple escaped from the lower floor holding cells at the Pattaya Provincial Court on November 6, armed with a knife and a gun provided by another defendant Ton Ninthet. Helmus stabbed a court official, seriously injuring him before the three fled in a car. Up to 10 other people have been arrested in connection with the escape on charges of aiding and abetting fugitives.
The couple reportedly tried to escape to Cambodia but were tracked down by police, after three days of searching, in the border town of Sa Kaeo.
Police confirmed Helmus' death with the American embassy to locate and inform his family. They also reported his death to his Thai partner.
SOURCE: The Nation
Keep in contact with The Thaiger by following our
Facebook page
.