'World Day against Trafficking in Persons'. Thailand in the middle of the world's human trafficking hot spot.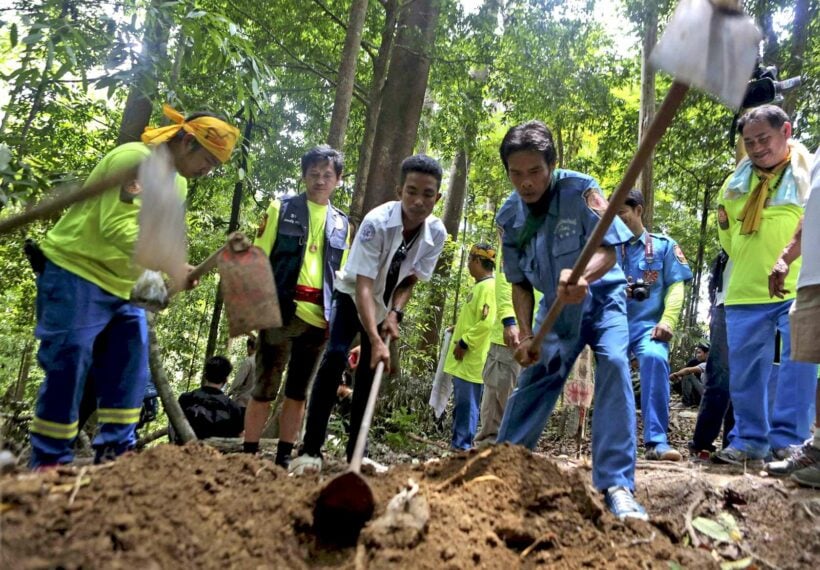 Today is 'World Day against Trafficking in Persons' – a day where we reflect on the many victims of trafficking who live among us, but have been forced into silence due to threats to their life, retaliation against their family, feelings of hopelessness, or being enslaved and physically unable to speak out. The day has special meaning in Thailand where up to 103 officials have just been tried for their part in the trafficking of Rohingas and Bangladeshis back in 2012 following the discovery of mass graves along the Thai Malaysian border.
In Southeast Asia, data from those assisted by the International Organization for Migration (IOM) show that the region is a hotbed of trafficking, accounting for a quarter of all cross-border cases identified worldwide. Most victims do not travel far as movements are largely intra-regional and domestic.
Human trafficking does not only occur on the fringes of society; it is a part of an everyday reality, and we may unknowingly be complicit in the trade. Numerous media exposés have linked the food we eat with slave labor on farms and fishing boats – a significant area of concern for Thailand. Victims of trafficking are also known to work at hotels, construction sites and bars. Many victims find themselves laboring for years receiving only a small fraction of the compensation they were promised, or without receiving any payment for their work at all.
One of the reasons for this trend is the demand for cheap goods and services, which in turn depend on cheap labor. Countries both rich and poor rely on migrant workers to fill jobs that are known as "3D" – dirty, dangerous and difficult. Men and women, typically from communities with large numbers of people ready to enter the workforce but finding limited opportunities, are often tricked or forced into these hard labor jobs under by a promise of good wages in sectors like agriculture, construction, domestic work and manufacturing.
Protecting these migrant workers remains an uphill task. Inadequate channels for migrants to secure work and the lack of systems by which skills accumulated through work experience are recognized and rewarded puts migrant workers at risk of exploitation through fraudulent recruitment agencies and brokers. Their vulnerability to traffickers is then compounded by their lack of awareness of their rights and recourse should they find themselves in a situation of exploitation.
Tackling the issue requires a holistic approach and efforts from all stakeholders. Thankfully in the case of Thailand, a plethora of organizations, each with their own unique approaches, exist to protect and assist victims.
NGOs are often the first organizations to establish contact with victims and provide essential support. IOM – the UN Migration Agency – places priority on protection and prevention, training front-line officials on victim identification, conducting safe migration outreach in migrant communities, preparing victims of trafficking for trials as witnesses, and providing them with reintegration assistance.
For the Royal Thai Government, combating human trafficking remains high on the national agenda. Significant progress has been made since Thailand was elevated from Tier 3 to the Tier 2 watch list of the US State Department's Trafficking in Persons Report in 2016 (where it remains today).
Notable improvements include amendments to the Anti-Trafficking Act, which now clearly spells out the definition of 'Forced Labor' and increases provisions for punishment; as well as the enactment of several key ministerial regulations that restrict unlicensed recruitment agencies and allow migrant trafficking victims to stay in Thailand for up to two years.
Thailand is also proactive in initiating cross-border cooperation. Since the world's first bilateral Memorandum of Understanding on trafficking was signed with Cambodia in 2003, Thailand has continued to set up similar collaborations with its other neighbors; the most active of which is the area-based Border Cooperation Mechanism on Anti-Trafficking in Persons (BCMATIP). Set in 2011, the IOM-facilitated mechanism focuses on information exchange and returns with Myanmar.
At every level, more can always be done on prevention and more assistance can always be provided to victims. In addition, emphasis should also be placed on engagement at the citizen level, something that has yet to become commonplace in Thailand despite the Royal Thai Government's strong promotion of its National Anti-Trafficking hotline – 1300.
Recently, the IOM received a tip-off from a member of the public who suspected a woman he was chatting with on a popular dating app had been forced into prostitution. Follow-up eventually found that she had indeed been trafficked, and was rescued by an NGO partner. She has since returned to her country of origin with the IOM's help and is being provided with reintegration assistance. This example perfectly illustrates the importance of educating the public on recognizing victims of trafficking and the available avenues of assistance.
So, continuing from tomorrow's 'World Day Against Trafficking in Persons' and every day of the year, let us not turn a blind eye to the severe violations of human rights that occur on a daily basis. Instead, we should speak against these atrocities and work to give a voice to those who need it most.
Dana Graber Ladek
Chief of Mission of the International Organization for Migration (IOM) in Thailand.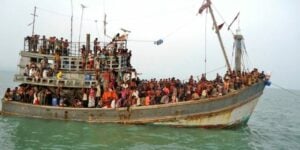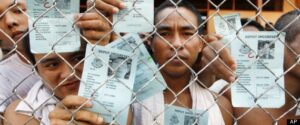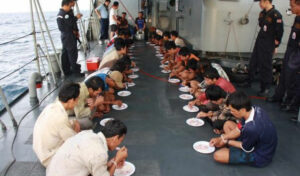 Air Asia apologises for its "Get off in Thailand" promotion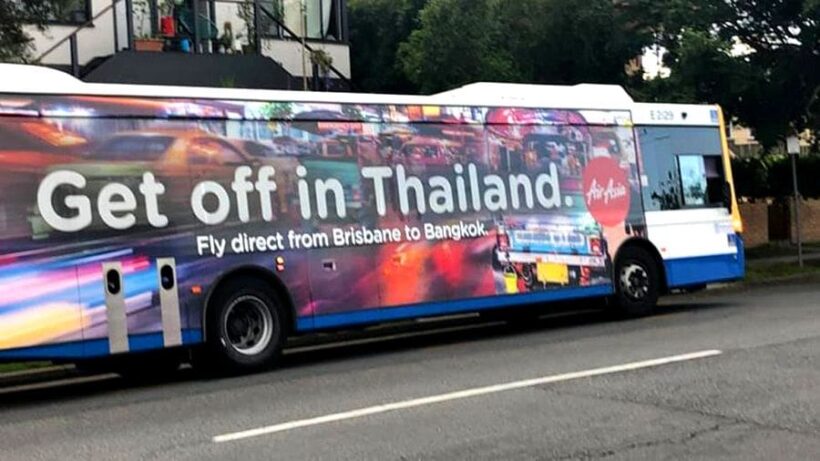 AirAsia has now apologised following an advertising campaign using the phrase "Get off in Thailand" was posted around the city of Brisbane to promote the airline's direct route to Bangkok.
Collective Shout, a campaign movement against the objectification of women says the marketing gaff promoted sex tourism in Thailand.
Melinda Liszewski, a campaigner at Collective Shout accused the airline of "promoting sex tourism."
Air Asia has responded… "AirAsia takes community feedback extremely seriously and the airline sincerely apologises for any inconvenience caused from recent concerns raised."
"AirAsia can confirm the advertising campaign has ended and we instructed our media partners to have the advertising removed as soon as possible today from all locations."
Brisbane City councillor Kara Cook branded the campaign an "absolute disgrace" and said "it should never have appeared on our city's streets."
The Australian regulator Ad Standards said while it had not received any complaints about the advertising on the bus, it had received one complaint about the same advertisement on a billboard.
The same ad is still on a billboard at Brisbane Airport, however the airport tweeted on Monday afternoon that it was being removed as a priority.
AirAsia began a new direct flight route between Brisbane and Bangkok in February this year.
An AirAsia spokesman said the campaign had since ended and the last advertisements were being removed around the city.
Petition aims to impeach Election Commissioners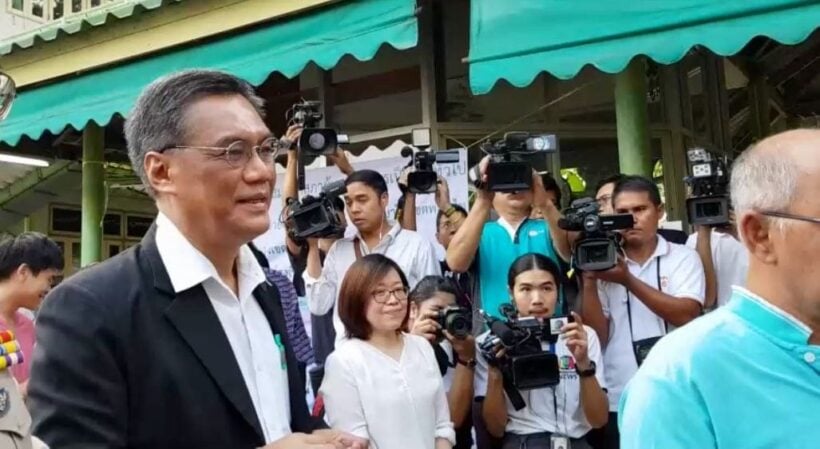 PHOTO: Election Commission chief Ittiporn Boonpracong – The Nation
More than 670,000 people have signed a petition at the change.org website calling for the Election Commission's five commissioners to be 'stood aside' pending an investigation in the aftermath of the March 24 Thai election.
Petitioners contend that the election was marred by mistakes, blunders and tampering.
The campaign could actually become a legitimate threat to the five commissioners due to the large number of signatories.
The petition may be submitted to the NLA speaker in the hope he would submit it to the National Anti-Corruption Commission. The NLA Senators would require 60% support to recommend impeachment of the EC commissioners, according to the Thai Constitution (Charter).
In the meantime the five commissioners would be suspended from duties throwing the election outcome into confusion.
Yesterday, former PM Thaksin Shinawatra, mostly silent during the campaign leading up to March 24, wrote an opinion piece in The New York Times alleging the number of ballots seemed to exceed the number of voters in some booths while in other areas voter turn-out was reported to be twice as many people registered.
His claims were made without evidence.
For their part, the EC claims they were cyber-hacked on Sunday evening.
Deputy EC secretary-general Nat Laosisawakul says, "There were three attacks that caused the system to crash twice."
"Some poll station staff also made errors in compiling the votes."
Parties race to cobble together a working coalition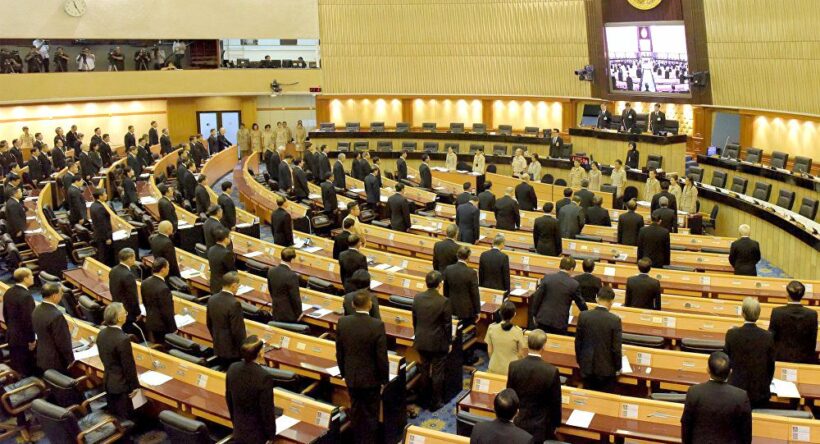 Day Two following the election and the only thing that is clear is that nothing is clear at this stage.
Pheu Thai and Phalang Pracharat are both claiming the right to form a government with support of like-minded parties.
The two rival parties, the pro-democracy Pheu Thai and the pro-Junta Phalang Pracharat, are locked in a close battle to form the next government with little difference between the two in terms of strength in Parliament.
The Phalang Pracharat Party claims it has secured the "popular vote" from people nationwide. But Pheu Thai argues it has won the most number of MP seats and therefore should be invited first to form the government.
With 95 per cent of votes counted as of last night, the pro-junta party grossed 7,939,937 votes nationwide while the Shinawatra-backed Pheu Thai was second with 7,423,361 votes.
In this election, under the new Constitution, the total number of votes for each party, irrespective of whether its constituency candidates win or not, are combined to determine how many MPs each party gets in total.
The Election Commission yesterday announced unofficial results of constituency winners. Pheu Thai Party became the single-largest party with 138 seats from all 350 constituencies. Phalang Pracharat, meanwhile, came second, winning 96 seats.
According to current media calculations, the total number of seats from constituency and party-list, Pheu Thai will get the most number at 138 while Phalang Pracharat will have 119. The EC has not calculated the number of party-list seats at this stage and may take the rest of the week to come up with a published result.
Though both parties can make equally strong claims to form the government, analysts believe it will not be easy for either to form the next Parliament.
According to the latest figures, the pro-junta camp can gain around 242 seats with support from parties who are clearly opposed to Pheu Thai.
The Pheu Thai camp can also muster 242 seats with support from anti-junta parties like Future Forward, Seri Ruam Thai and Prachachart.
"Only the winning party should lead the coalition," say the Pheu Thai' de facto leader Khunying Sudarat Keyuraphan.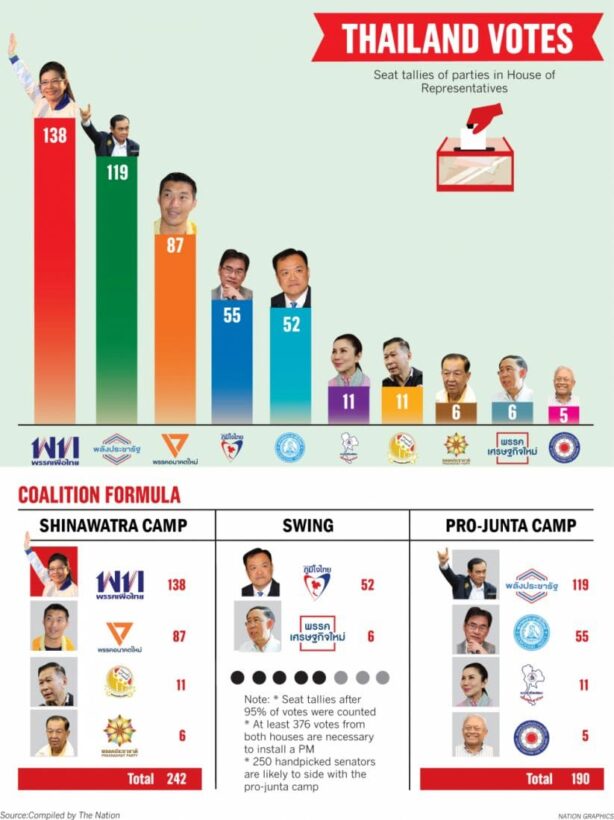 INFOGRAPHIC: The Nation
Pheu Thai secretary-general Phumtham Wechayachai said that the party was seeking collaboration with other pro-democracy parties and would discuss the PM candidate to find the best option for the country.
Pheu Thai leaders have also started putting pressure on the junta-appointed Senate, stressing that senators must be free of any influence and respect the people's voices as reflected in the election.
Later yesterday, Phalang Pracharat Party leader Uttama Savanayana claimed his party had won the right to form the next government as more than 7.9 million people nationwide had voted for them. He also said he was confident his party could successfully form the next government.
"Every vote is counted and has meaning. We have legitimacy, as we have gained the most trusted votes. Our winning results (with the most votes nationwide) show that voters have given us the mandate to govern the country," he said at a press conference after the EC announced the unofficial results.
"We will ensure that we will do everything according to the mandate of the voters who want us to move the country forward peacefully," he said.
A Phalang Pracharat source said negotiations were on with Bhumjaithai leader Anutin Charnvirakul, Chartthai Pattana leader Kanchana Silpa-archa, Suthep Thaugsuban of Action Coalition for Thailand and Suwat Liptapanlop of Chartpattana. The Democrat Party is also negotiating.
Anutin yesterday did not commit to joining any side, saying he would do whatever was in the people's interests.
Meanwhile, the Future Forward Party celebrated victories in 30 constituencies in its electoral debut. But its leader, Thanathorn Juangroongruangkit, said he had no intentions of bidding for the top job.
"The prime minister must be nominated from the party with the most MPs," Thanathorn said firmly at a press conference yesterday.
"I'm ready to be the PM. But we want to uphold democratic traditions and we won't bring in any conditions that would lead the country to another deadlock."
SOURCE: The Nation