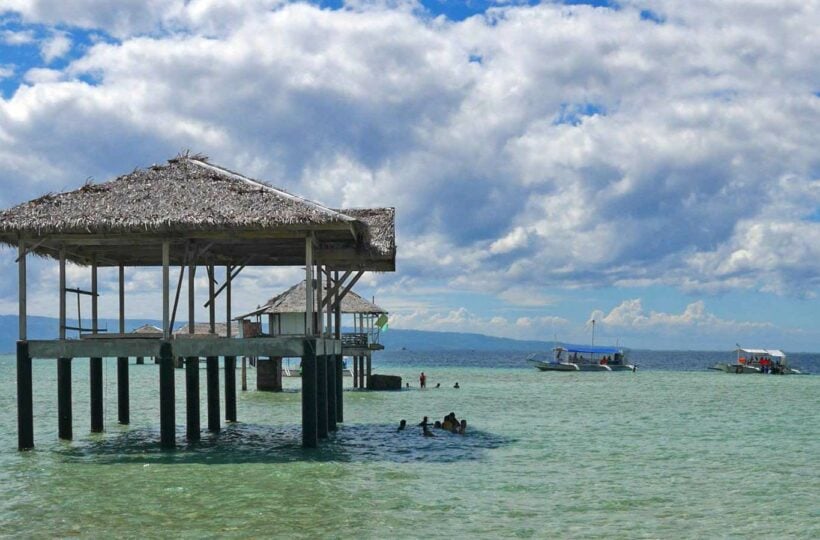 I'm never at my best at 5 o'clock in the morning. But here I am, bumping along the streets of Dumaguete in the Philippines, clinging to the seat of an open-sided bus as the sun tries to poke up over the houses and shops flashing by. Why? I've been promised leaping dolphins and a community on stilts in the sea.
Keri Jones
From Phuket, there are direct flights to The Philippines or short connections in Bangkok or KL.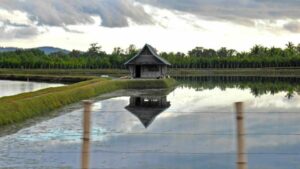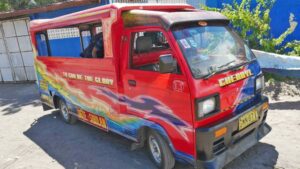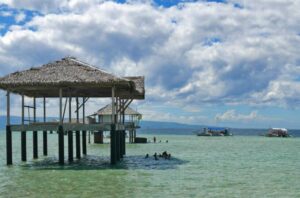 .
But The Philippines are a long way to come from Europe. But if you're prepared to travel the fourteen hours from London to Manila and then take an additional hour-long internal flight, you will find that your money also travels much further here on Negros Island in the central south of the country. When you switch pounds for pesos, you can enjoy luxury living – a good restaurant meal costs around £6. It's the low cost of living here that has attracted so many European and American relocators.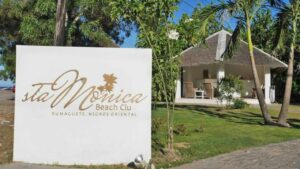 Gordon Mckissock is one of those. He moved from Canada to start a successful tour company, PhilCan Tours. Gordon told there are 4,000 expats in Dumaguete, a city of 120,0000. I don't think the foreigners have changed the city much. Dumaguete still offers a taste of the real Philippines – cluttered, chaotic and colourful. Look up and you'll see the jumble of electric and phone wires – hundreds of black cables twisted together and sagging between poles. I thought it was tough untangling my Christmas lights!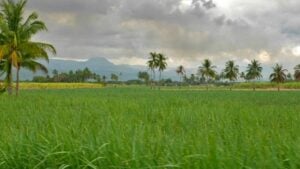 You'll have to ride in a 'trike.' They're part of the Philippines experience. It's a covered motorbike with a sort of welded-on sidecar in which you and up to two other passengers can sit. It can be a cosy ride for those with, lets say, a fuller figure so make sure you're travelling with a loved one or at least a close friend. They're darting around everywhere – thousands of them. In the centre of town there's even a 'trike' fire engine on display. The fire service roll call would have been shorter than Trumpton's – they'd reach Pugh and Pugh but be lucky to squeeze on Barney McGrew…
Trikes reach about 30mph, which is fine in a city where vendors meander between the motors to make sales before the traffic moves on. Owners personalise them in bold colours. Most proudly state the name of the operator's wife or girlfriend. There are lots of good catholic names scrawled or painted on the bodywork – Maria, Rosa, Theresa. Some also contain the names of saints. The Philippines is a devout Catholic nation and all around Dumaguete you'll see billboards quoting bible verse. "It is 95% Christian although there are some Muslim areas too," Gordon told me. "There is a lot of value placed on the church but it's all respectful. Families are large and stick together here."
Dumaguete's number one attraction has a religious connection too. A city centre tower was built in 1811 to house bells to warn of invading pirates. The name Dumaguete comes from Daguit, which means 'to snatch.' You can climb the landmark, which stands on the skyline like a 30m high grey, coralstone lighthouse. Underneath there's a grotto with some religious statues. Women sell incense and candles outside.
But Gordon says there's a lot see away from the frenetic activity of the town. "A big draw is Po Island," said Gordon. "It's a world-class wildlife sanctuary and it's popular for diving and snorkelling. You can also swim with whale sharks in Oslob, at nearby Cebu Island, go on a tour to see waterfalls and bathe in hot springs."
I boarded one of Gordon's open-sided minibuses, a 'jeepny,' for the 28-mile ride to the port of Bais. The journey took us through a succession of small towns straddling the coastal highway. Men were carrying large bottles of water home on their shoulders for the morning washing and cooking. And the distinctive and pleasant smell of wood smoke filled the air.
An hour later we were in the countryside and driving alongside paddy fields, providing another unique aroma. I'd never smelt rice 'in the field' before but for a few minutes, the scent in the air took me back to school dinner days. The jeepny filled with the sweet, familiar smell of rice pudding!
We passed mangrove swamps and sugar plantations and 90 minutes later, we were on the long concrete wharf at Bais. I removed my shoes and socks and waded into the water, to board the wooden trimaran. The small eight-seater was fashioned out of bamboo poles bound together with plastic ties and with a plywood deck. A yellow canopy strung across the top provided shade.
Tour guide Jong's assistant pushed off using a huge bamboo pole, like a Philippine gondolier, and the engine started up. We headed out into the bay and 45-minutes later there was an excited scream!
There was a dolphin. Then lots of them. Maybe half a dozen were teasing us by offering just a brief view of their dorsal fins. Then, just what everyone wanted, the group leapt a few feet from the water into the air. There were another four sightseeing boats on the sea near us and they soon latched on to our dolphin discovery, speeding over to get a closer look. Whether this disturbs the dolphins or provides them with some 'hide and seek' fun, I don't know. But the dolphins soon vanished. Minutes later, they were back, 200 yards over on the starboard side. The show resumed.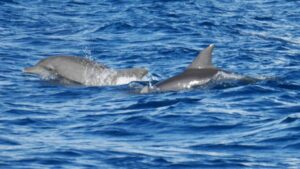 Have you ever had the urge to seek solitude on holiday? There are different ways of achieving it, depending on your budget. If you dream of being stranded on your own desert island, watching the tides rise and fall and the sun set and rise in the knowledge that nobody will disturb you, I might have found the perfect place for you.
As part of the trip out of Bais, our trimaran took us to a sandbar in the bay. Standing 25ft above the water were four platforms, topped with single-storey wood and thatch cottages. The steel legs holding them up made them look like oilrigs. I got off the boat and waded through the thigh-high, warm water to the small concrete platform on the sand. We'd timed it well. The sandbar is completely dry twice a day in the low tide but the water also rises above head height.
Wooden steps led the way to the accommodation above. On entering the simple two-room unit I found an elderly man brushing the deck. Tour guide Jong had accompanied me up the stairs and he translated my questions for the caretaker, who couldn't speak English. The unit had a viewing deck and bedroom. A bucket on a rope provided the ensuite facilities and although fish could be caught and prepared, there was no cooking facility. So self-catering guests would have sushi at sunset!
Whether you stay overnight or wade out onto the sandbar for an hour, standing upright in the middle of the ocean, seeing starfish on the sandy bottom and sea urchins darting between your legs is a special experience.
Our final boat stop was at Talabong Mangrove Forest and Bird Sanctuary. It's the largest remaining mangrove forest on the island and a very long wooden boardwalk leads you from the small boat dock, over and above the swamps to the heart of the mangrove. After years of destruction, the locals are now realising how important these habitats are as nurseries for fish. My interest piqued when Jong told me that monkeys live in the reserve. Sadly we didn't see any.
PhilCan Tours offer a variety of trips around Negros Island, including my dolphin watching tour, as well as diving with whale sharks, fishing and mountain biking experiences. You can book on their website at philtraveltours.com.
I stayed at the Santa Monica Beach Club. The resort is a bumpy twenty-minute ride from Dumaguete airport, down a long, pothole-filled lane. And it's got one of the biggest outdoor pools I've seen. The hotel feels safe and there is on-site security with officials patrolling all night. The hotel also provides free insect repellent made the traditional way from lemongrass. It works – a nice touch.
Keri Jones
Great Destinations Radio Show can be heard on The Thaiger 102.75 FM Saturdays and Sundays at 9am.


Join the conversation and have your say on Thailand news published on The Thaiger.
Thaiger Talk is our new Thaiger Community where you can join the discussion on everything happening in Thailand right now.
Please note that articles are not posted to the forum instantly and can take up to 20 min before being visible. Click for more information and the Thaiger Talk Guidelines.