Island hopping in The Philippines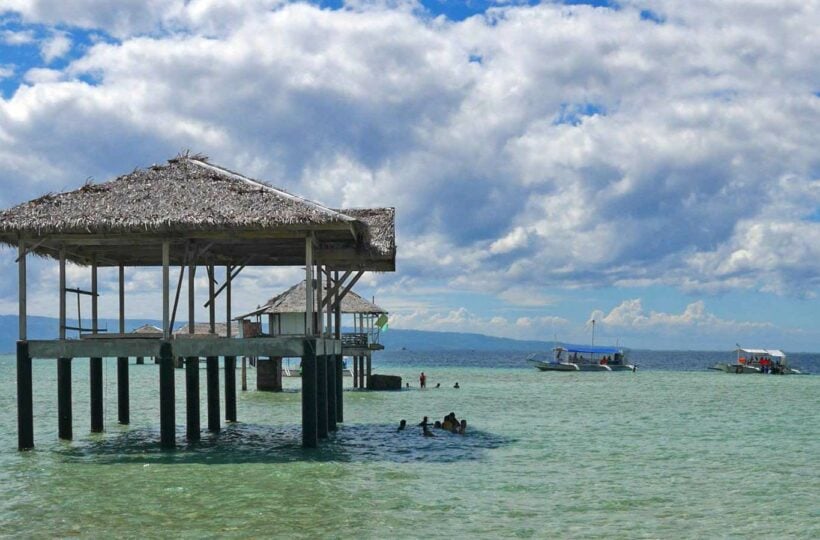 I'm never at my best at 5 o'clock in the morning. But here I am, bumping along the streets of Dumaguete in the Philippines, clinging to the seat of an open-sided bus as the sun tries to poke up over the houses and shops flashing by. Why? I've been promised leaping dolphins and a community on stilts in the sea.
Keri Jones
From Phuket, there are direct flights to The Philippines or short connections in Bangkok or KL.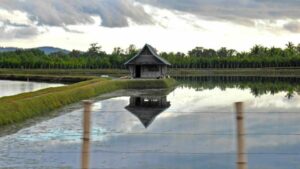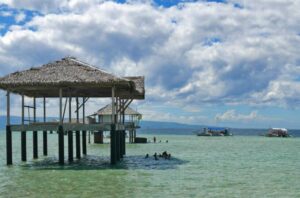 .
But The Philippines are a long way to come from Europe. But if you're prepared to travel the fourteen hours from London to Manila and then take an additional hour-long internal flight, you will find that your money also travels much further here on Negros Island in the central south of the country. When you switch pounds for pesos, you can enjoy luxury living – a good restaurant meal costs around £6. It's the low cost of living here that has attracted so many European and American relocators.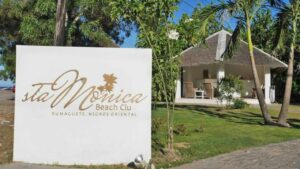 Gordon Mckissock is one of those. He moved from Canada to start a successful tour company, PhilCan Tours. Gordon told there are 4,000 expats in Dumaguete, a city of 120,0000. I don't think the foreigners have changed the city much. Dumaguete still offers a taste of the real Philippines – cluttered, chaotic and colourful. Look up and you'll see the jumble of electric and phone wires – hundreds of black cables twisted together and sagging between poles. I thought it was tough untangling my Christmas lights!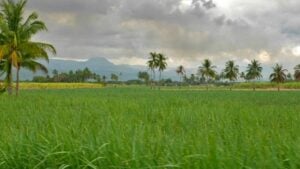 You'll have to ride in a 'trike.' They're part of the Philippines experience. It's a covered motorbike with a sort of welded-on sidecar in which you and up to two other passengers can sit. It can be a cosy ride for those with, lets say, a fuller figure so make sure you're travelling with a loved one or at least a close friend. They're darting around everywhere – thousands of them. In the centre of town there's even a 'trike' fire engine on display. The fire service roll call would have been shorter than Trumpton's – they'd reach Pugh and Pugh but be lucky to squeeze on Barney McGrew…
Trikes reach about 30mph, which is fine in a city where vendors meander between the motors to make sales before the traffic moves on. Owners personalise them in bold colours. Most proudly state the name of the operator's wife or girlfriend. There are lots of good catholic names scrawled or painted on the bodywork – Maria, Rosa, Theresa. Some also contain the names of saints. The Philippines is a devout Catholic nation and all around Dumaguete you'll see billboards quoting bible verse. "It is 95% Christian although there are some Muslim areas too," Gordon told me. "There is a lot of value placed on the church but it's all respectful. Families are large and stick together here."
Dumaguete's number one attraction has a religious connection too. A city centre tower was built in 1811 to house bells to warn of invading pirates. The name Dumaguete comes from Daguit, which means 'to snatch.' You can climb the landmark, which stands on the skyline like a 30m high grey, coralstone lighthouse. Underneath there's a grotto with some religious statues. Women sell incense and candles outside.
But Gordon says there's a lot see away from the frenetic activity of the town. "A big draw is Po Island," said Gordon. "It's a world-class wildlife sanctuary and it's popular for diving and snorkelling. You can also swim with whale sharks in Oslob, at nearby Cebu Island, go on a tour to see waterfalls and bathe in hot springs."
I boarded one of Gordon's open-sided minibuses, a 'jeepny,' for the 28-mile ride to the port of Bais. The journey took us through a succession of small towns straddling the coastal highway. Men were carrying large bottles of water home on their shoulders for the morning washing and cooking. And the distinctive and pleasant smell of wood smoke filled the air.
An hour later we were in the countryside and driving alongside paddy fields, providing another unique aroma. I'd never smelt rice 'in the field' before but for a few minutes, the scent in the air took me back to school dinner days. The jeepny filled with the sweet, familiar smell of rice pudding!
We passed mangrove swamps and sugar plantations and 90 minutes later, we were on the long concrete wharf at Bais. I removed my shoes and socks and waded into the water, to board the wooden trimaran. The small eight-seater was fashioned out of bamboo poles bound together with plastic ties and with a plywood deck. A yellow canopy strung across the top provided shade.
Tour guide Jong's assistant pushed off using a huge bamboo pole, like a Philippine gondolier, and the engine started up. We headed out into the bay and 45-minutes later there was an excited scream!
There was a dolphin. Then lots of them. Maybe half a dozen were teasing us by offering just a brief view of their dorsal fins. Then, just what everyone wanted, the group leapt a few feet from the water into the air. There were another four sightseeing boats on the sea near us and they soon latched on to our dolphin discovery, speeding over to get a closer look. Whether this disturbs the dolphins or provides them with some 'hide and seek' fun, I don't know. But the dolphins soon vanished. Minutes later, they were back, 200 yards over on the starboard side. The show resumed.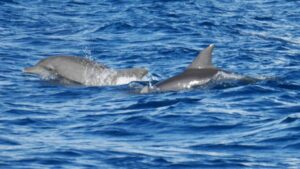 Have you ever had the urge to seek solitude on holiday? There are different ways of achieving it, depending on your budget. If you dream of being stranded on your own desert island, watching the tides rise and fall and the sun set and rise in the knowledge that nobody will disturb you, I might have found the perfect place for you.
As part of the trip out of Bais, our trimaran took us to a sandbar in the bay. Standing 25ft above the water were four platforms, topped with single-storey wood and thatch cottages. The steel legs holding them up made them look like oilrigs. I got off the boat and waded through the thigh-high, warm water to the small concrete platform on the sand. We'd timed it well. The sandbar is completely dry twice a day in the low tide but the water also rises above head height.
Wooden steps led the way to the accommodation above. On entering the simple two-room unit I found an elderly man brushing the deck. Tour guide Jong had accompanied me up the stairs and he translated my questions for the caretaker, who couldn't speak English. The unit had a viewing deck and bedroom. A bucket on a rope provided the ensuite facilities and although fish could be caught and prepared, there was no cooking facility. So self-catering guests would have sushi at sunset!
Whether you stay overnight or wade out onto the sandbar for an hour, standing upright in the middle of the ocean, seeing starfish on the sandy bottom and sea urchins darting between your legs is a special experience.
Our final boat stop was at Talabong Mangrove Forest and Bird Sanctuary. It's the largest remaining mangrove forest on the island and a very long wooden boardwalk leads you from the small boat dock, over and above the swamps to the heart of the mangrove. After years of destruction, the locals are now realising how important these habitats are as nurseries for fish. My interest piqued when Jong told me that monkeys live in the reserve. Sadly we didn't see any.
PhilCan Tours offer a variety of trips around Negros Island, including my dolphin watching tour, as well as diving with whale sharks, fishing and mountain biking experiences. You can book on their website at philtraveltours.com.
I stayed at the Santa Monica Beach Club. The resort is a bumpy twenty-minute ride from Dumaguete airport, down a long, pothole-filled lane. And it's got one of the biggest outdoor pools I've seen. The hotel feels safe and there is on-site security with officials patrolling all night. The hotel also provides free insect repellent made the traditional way from lemongrass. It works – a nice touch.
Keri Jones
Great Destinations Radio Show can be heard on The Thaiger 102.75 FM Saturdays and Sundays at 9am.
- The Thaiger & The Nation
Singapore Airlines back on top. Thai Airways in 10th place.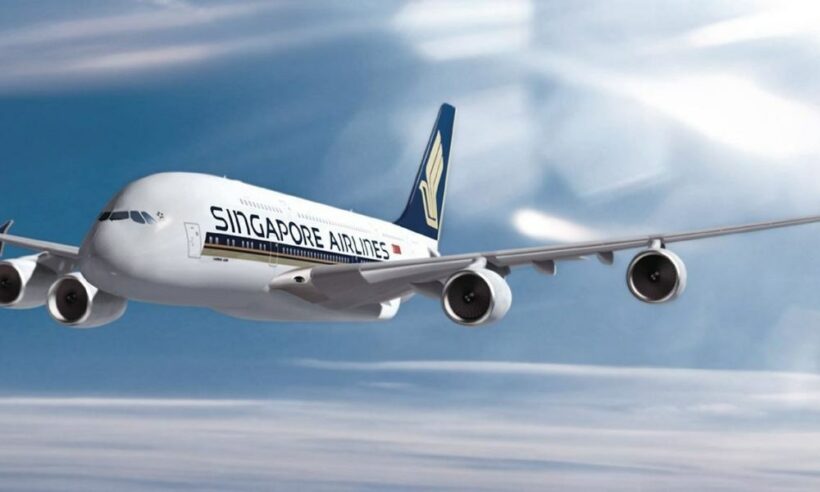 PHOTO: Flyer Talk
Singapore Airlines is back on top after a decade held out of the top airline position by middle-eastern competition. It's their fourth win since the Skytrax World Airline awards started back in 2001.
The island nation's national carrier was named Airline of the Year at the 2018 Skytrax World Airline awards. Singapore Airlines was last top of the list in 2008. This year it forced out last year's top honours winner, Qatar Airways, into second place.
Yeoh Phee Teik, Singapore Airlines's senior vice president of customer experience, said "We're very ecstatic."
The airline  also claimed best airline in Asia, best first class and best first class seat.
Asian airlines made a return to the winner's list this year with ANA All Nippon Airways receiving third place, Taiwan's EVA Air in 5th position, Cathay Pacific in 6th, Hainan Airlines in 7th, Garuda Airlines in 9th (an extraordinary achievement considering their reputation only a decade ago) and Thai Airways in 10th place.
Singapore's victory marked a resurgence in Asian carriers in the annual UK-based aviation industry review. Skytrax began its awards in 2001 and is recognised for its fairness due to passengers voting in all categories. Aside from a win by Hong Kong's Cathay Pacific back in 2014, all past seven years have all gone to middle east based airlines.
"We're glad that our work has been recognised and our customers have voted for us to be the world's best," said Yeoh.
Garuda Airlines, which has turned its service around since the early days of Skytrax, when it was banned from flying into European airspace, was presented with the prize for best cabin staff along with its 9th place overall.
Not one US airline picked up a single award.
Locally Air Asia picked up an award for Best low coast airline – Asia, Thai Airways won the award for best airline catering in Economy Class (The Thaiger thinks the voters weren't flying on the same flight when Thaiger experienced the economy class 'food') and Bangkok Ailines won Best Regional Airline – Asia.
The top 10 world's best airlines for 2018
1. Singapore Airlines
2. Qatar Airways
3. ANA All Nippon Airways
4. Emirates
5. EVA Air
6. Cathay Pacific
7. Lufthansa
8. Hainan Airlines
9. Garuda Indonesia
10. Thai Airways
Best airlines by global region
Northern Europe – Finnair
Western Europe – Lufthansa
Eastern Europe – Aeroflot Russian Airlines
Africa – Ethiopian Airlines
Australia / Pacific – Qantas Airlines
Central Asia / India – Air Astana
China – Hainan Airlines
Central America / Caribbean – Copa Airlines
South America – Avianca
North America– Air Canada
Asia – Singapore Airlines
Middle East – Qatar Airways
Europe – Lufthansa
Best low-cost airlines
Africa – Mango
Australia & Pacific – Jetstar Airways
Asia – AirAsia
Central Asia / India – Indigo
China – West Air
South America – Sky Airline
North America – WestJet
Middle East – Flynas
Europe – Norwegian
Best airline catering
Economy – Thai Airways
Premium economy – Aeroflot Russian Airlines
Business – Austrian Airlines
First class – Air France
Best airline seats
Economy – Japan Airlines
Premium economy – Air New Zealand
Business – Qatar Airways
First class – Singapore Airlines
Best regional airlines
Africa – Royal Air Maroc
Asia – Bangkok Airways
South America – Azul Brazilian Airlines
Central Asia / India – Azerbaijan Airlines
Europe – Aegean Airlines
Best airline lounges
First class – Qatar Airways
Airline alliance lounge – Star Alliance Los Angeles
Independent airport lounge – Plaza Premium Heathrow Terminal Two
First class lounge dining – Air France
Airline lounge spa facility – Thai Awards
Best airlines staff service by global region
Africa – South African Airways
Australia / Pacific – Qantas Airways
Central Asia / India – Vistara
China – Hainan Airlines
Central America / Caribbean – Copa Airlines
South America – Azul Brazilian Airlines
Asia – ANA All Nippon Airways
Middle East – Emirates
Europe – Austrian Airlines

World's Top Ten off-grid hotel stays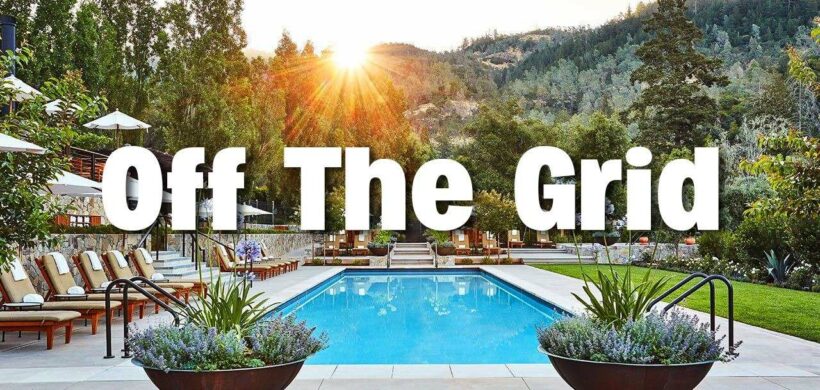 …according to booking website Hotels.com
Want to go 'off the grid'? Escape from the bustling markets, show-pieces and tourist traps around the world? Some of these places don't even have wi-fi.
Hotels.com has launched a new Hideaway Hotels category to help you escape 21st century life for a break The booking website has seen a 60% spike in guests leaving reviews of places they've raved about, specialising in off-grid getaways.
Private islands, hidden spots deep in the woods, places you didn't even know existed. From the arid deserts of the Middle East and tropical mountains of Thailand, the beaches of St Lucia and the icy tundras of Sweden, travellers are looking for new hideaways on their next vacation. There's even luxury tree-house style accommodations in the heart of Phuket.
"Thanks to our 25 million guest reviews, we've seen a huge uplift in desire to escape the city and head for the hills – in some cases, quite literally! Going 'off-grid' seems to be a trend many guests are positively highlighting more and more in their reviews," said Johan Svanstrom, president for the Hotels.com.
Desert Nights
UAE – Anantara Qasr al Sarab Desert – Hotels.com review rating: 9.6 out of 10
Sit back, relax and enjoy peace and quiet in the desert. A hotel nestled among spectacular sand dunes, Anantara Qasr al Sarab Desert is the quintessential "middle of nowhere" hotel. Shoes off, toes in the sand, this breathtaking luxury hotel with spa and safari offers plenty of space to unwind.

Icey Tundra
Sweden – Icehotel – Hotels.com review rating: 8.6 out of 10
This epic location is just the spot to rug up and take a moment frozen in time. There are endless opportunities to chill and hopefully enjoy the stunning Northern Lights. There is a selection of warm and cold room types available, including the Art Suites, each individually hand carved and kept between 5 and 8 degrees Celsius. Take something warm to wear.

Jungle Life
Bali – Four Seasons Resort Sayan – Hotels.com review ratings: 9.4 out of 10
For those seeking a romantic off-the-beaten-track getaway, this resort is a well-hidden gem, rising out of the rice fields above the Ayung River. The 60 guestroom retreat is surrounded by the lush hillside and fragrant gardens of Sayan, offering guests a spiritual epicentre. Feet up – it's time to enjoy the exquisite views and pure luxury.

Cave Dwelling
Turkey – Gamirasu Cave  – Hotels.com review rating: 9.8 out of 10
This hotel is hidden among the beautiful and rugged Cappadocia region in Turkey. The cave rooms are guaranteed to ensure guests avoid a rocky holiday. This quirky hotel offers the ultimate luxury, both underground and off the beaten path.

Treehouse
Thailand – Keemala – Hotels.com review ratings: 9.2 out of 10
This truly remarkable property is a tranquil wonderland set spectacularly above the island rainforest canopy but just minutes from Kamala, a small town north of Patong along Phuket's sandy west coast. The 38 guestroom resort offers free-standing baths, yoga classes and a poolside bar. The stunning Birds Nest villas even offer private infinity pools in the sky! This is remote luxury at its finest (but not TOO remote).

Private Island
Florida, USA – Little Palm Island resort and spa – Hotels.com review rating: 9.8 out of 10
The Little Palm Island Resort and Spa proves the adage that good things come in small packages. An exclusive resort with only 30 guest rooms, it offers spectacular water front views with a private beach, luxurious spa and 5-star restaurant. No holiday will be the same, so guests can enjoy the secluded island and be sure to brag to friends about a truly offgrid vacation in Florida sun.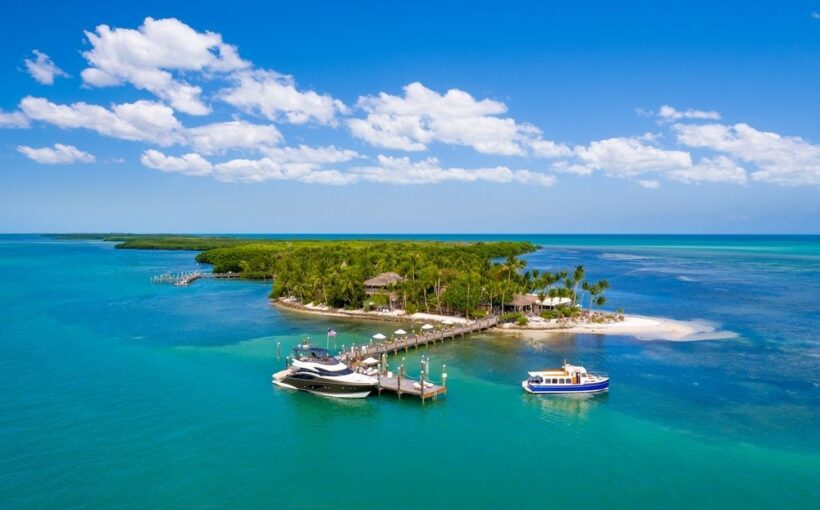 Mountain to Sea Resort
St Lucia – Jade Mountain Resort – Hotels.com review rating: 10.0 out of 10
Overlooking 600 acres of beach, this Caribbean resort is one of the most mesmerising hotels in the world. The resort features a full-service spa, fitness facilities, tennis courts and an infinity pool. Some suites even come with their own pool overlooking the mountains. Its iconic location provides guests with an exclusive sanctuary.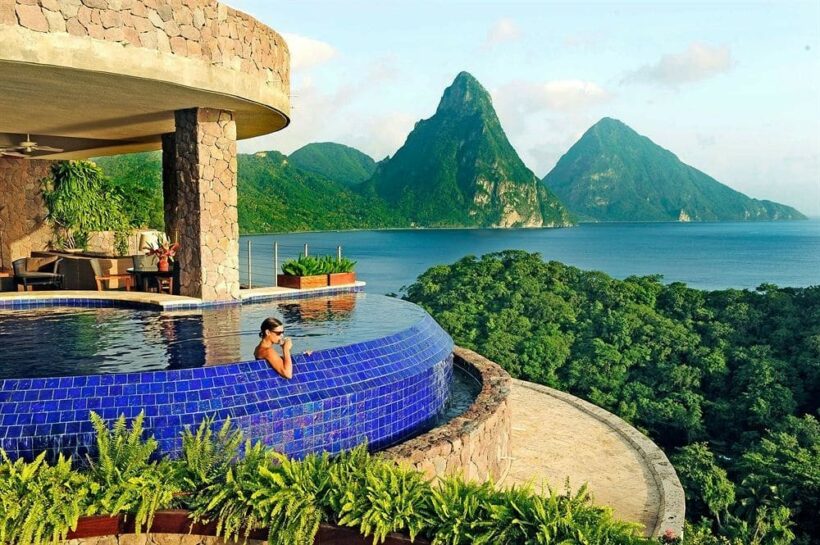 Ranch Life
California – Calistoga Ranch – Hotels.com review rating: 9.6 out of 10
Fantasise about taking a dip in a private canyon in the Napa Valley? Dreams do come true at Calistoga Ranch. The resort offers a true taste of secluded luxury, with private lakes, rolling hills and lush forests. Pull up a sun lounger and sip on some wine to celebrate a supreme holiday.

Rural Retreat
Chile – Remota Hotel – Hotels.com review rating: 9.0 out of 10
Hidden in Chilean Patagonia, the world epicentre of natural beauty, guests can enjoy breathtaking views of this remote paradise. The hotel offers a marina, spa, pool, garden and library. Guests can use this stunning hotel as a base to explore the nearby native forests, islets, ice fields and glaciers.

Silo Stay
New Zealand – Silostay Little River – Hotels.com review ratings: 9.6 out of 10
Go against the grain by holidaying in the quaint town of Little River, New Zealand. Located in the land known as the long white cloud, the refurbished grain silos bring a unique, extraordinary and peaceful experience. This innovative, ecofriendly accommodation is the only one of its kind in the world.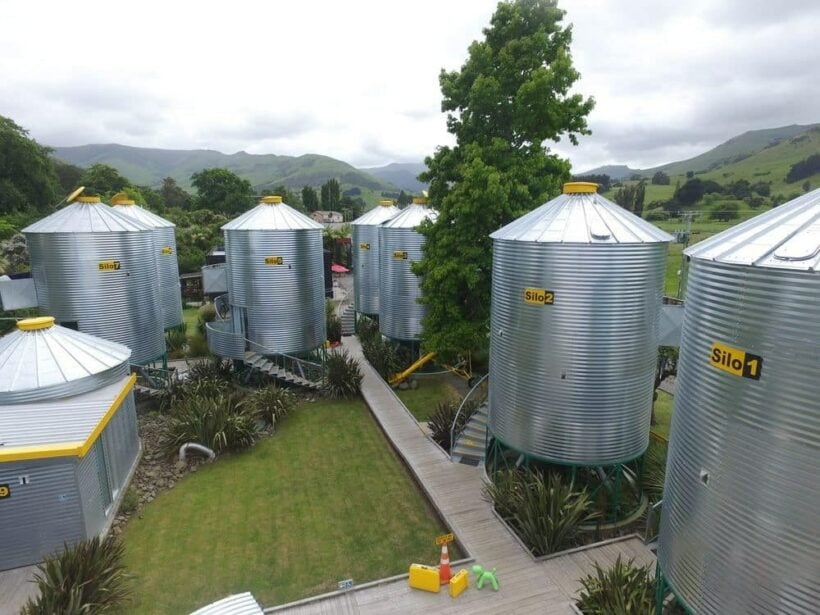 Water Park Wars – Phuket wettest battlefield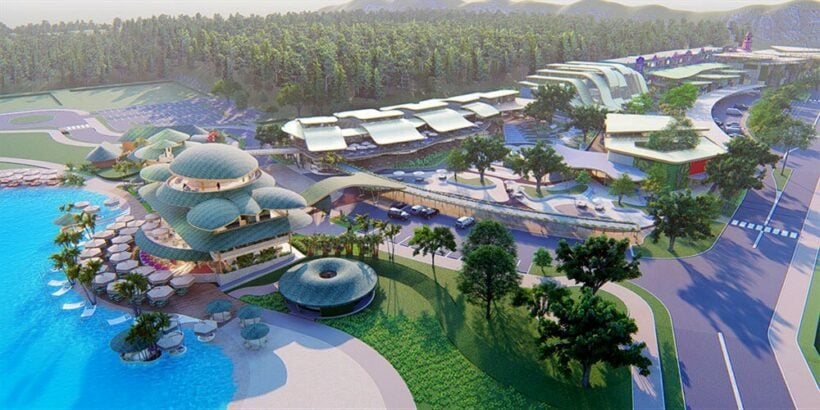 by Xinyi Liang-Pholsena of ttgasia.com
ttgasia.com is reporting that the water park battle in Phuket is getting very intense as new players enter the marketplace. Among them Blue Tree Phuket, poised to open its doors early 2019 as an upscale family entertainment and lifestyle complex.
The sprawling 22.5ha development, located around Cherngtalay, is the result of a joint venture comprising unnamed Thai and international partners, who see opportunity in the family-oriented attractions sector by pumping investment upwards of US$40 million into the project.
"Pattaya has two water parks, Hua Hin has three water parks, but Phuket has just small water parks. There's been a clear demand for inland entertainment alternatives for some time now," said Michael Ayling, general manager of Blue Tree Phuket. He was speaking to TTG Asia about the upcoming project in an exclusive interview ahead of its pre-launch in August.
"Blue Tree will offer an immersive lifestyle experience that combines the fun of water sports, family activities, retail and relaxation in one strategically located destination that will cater precisely to this demand," he added.
Facilities within the 11ha first phase, which opens to the public at the start of 2019, includes a water and entertainment park, a four-storey vertical Beach Club, Fitness Zone, Kid's Club, restaurants and food outlets, and multiple retail spaces.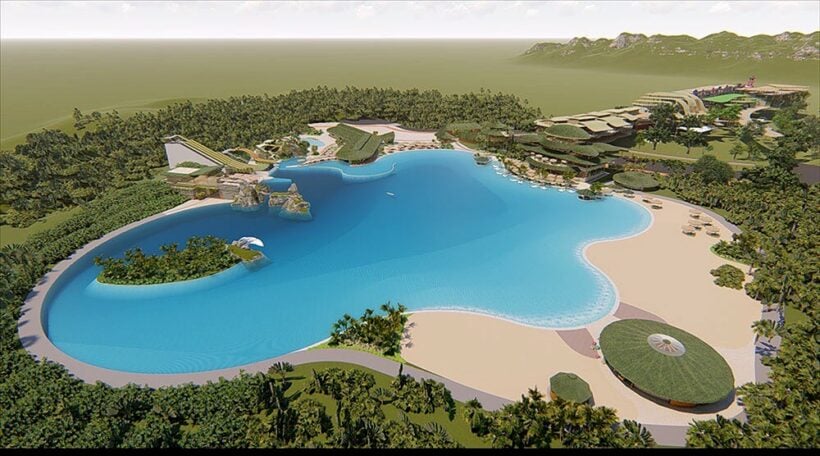 The complex's centrepiece – the 17,000 square metre man-made Blue Tree Lagoon – is flanked by artificial beaches and offers an experiential aquatic playground for families, with spaces ranging from a splash zone for young kids to adrenaline-driven activities such as Slip N Fly water slides and cliff jumping.
Ayling envisions Blue Tree to be an "accessible destination" that will appeal to "middle class Thai families and Amanpuri guests" alike. Admission fees will be kept "affordable" with a pay-and-use concept, while full access to all activities will be priced at around 1,000 baht.
Acknowledging the competition upcoming water parks like Vana Nava Phuket and Kata Water Park will bring – both of which are currently in development – Ayling thinks there is still "a lot of space for competition" in Phuket. "We will likely have the (water park) market to ourselves for a few years," he commented.
"Blue Tree Phuket will also suit the seasonality of the destination and make a great low-season product," he added, referring to the island's monsoon months from May to October when the seas experience rougher surf and strong currents.
When asked about the absence of accommodation at Blue Tree Phuket, Ayling stated: "Do we need a 120-room hotel when we have 12,000 rooms in the (Cherngtalay) vicinity already? Phuket's hotel scene is very competitive, but what isn't competitive is entertainment."
STORY: ttgasia.com