Weird World News: Christmas tree thief leaves trail of pine needles, UK bans fun, new research links researchers to the Grinch and a peek into our 'Santa Files'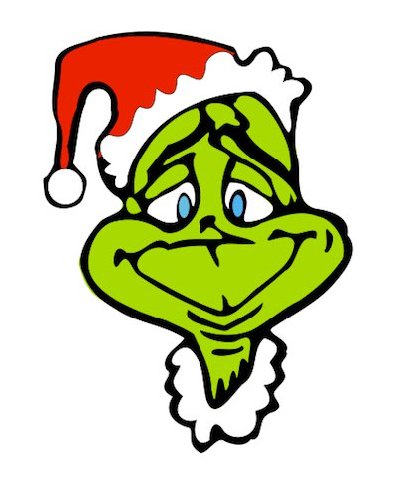 PHUKET: With the merriment of Christmas just a few days away, what better way to get in the festive spirit than to pay homage to a few Grinch-like tales of bitterness and to take a peek to see what Santa has been up to this year.

Christmas decorations and snowball fights banned in UK

THE United Kingdom wins first place this week for Grinch-like behavior.

In a bold move, health and safety authorities have banned a number of Christmas decorations in offices, snowball fights and coins in puddings, because they are too dangerous.

The crackdown has even extended to Christmas pantomime performances, with customary "sweet throwing" into crowds pegged as a risk.

To counteract the Grinch-like behavior of local authorities, the British central government has released a slew of "it's-not-our-fault" statements over the past few days, vowing not to kill the spirit of Christmas.

Some of the seasonal activities that the government says have been unjustly banned by local health and safety authorities are stopping children from having snowball fights on school grounds and office workers being told they can't put up decorations, the Telegraph reported.

There have also been reports tarnishing carol singers as health and safety risks, although reasoning is unclear.

Christmas trees are bad for your health, according to a Grinch study

RESEARCHERS with too much time on their hands, or inflated budgets, will find any reason to create a syndrome. Christmas Tree Syndrome is the latest affliction being used an excuse not to like Christmas, or mope around and act like a Grinch, in the United States.
According to a new study, a number of ailments are being attributed to Christmas trees in homes, including wheezing, coughing, lethargy and insomnia, the Telegraph reports.

This is because mold growing on trees can cause problems when it is breathed in, according to researchers at Upstate Medical University, part of the State University of New York.

There you go, another reason to hate Christmas. Slow-clap for New York.

Christmas tree thief leaves a trail of pine needles

IT WAS easy for police to catch up with a Christmas tree thief in England this week: he left a trail of pine needles.

Five trees were stolen from the nursery in Spenborough, West Yorkshire, where police were called shortly after the theft by the owner, John Dacre.

Arriving at the nursery, officers soon noticed a line of pine needles leading away from the crime scene.

Mr Dacre and the officers followed the needles for half a mile, eventually leading them to the bungling thief, who was not only in possession of the trees, but also a stash of narcotics.
The officers arrested the 17-year-old on suspicion of burglary and cultivating cannabis. He is currently on bail, pending further inquiries, The Mirror reported.

Santa sacked in Big Apple

NEW YORK's Suffolk County has done the unthinkable – fired Santa Claus.

That's right, this year Santa will not be coming to the small community as times of austerity mean the county's scant coffers can't afford him.

The county executive said he could not justify paying Santa US$660 from his US$2.7 billion budget this year, Reuters reported.

The man who usually dons the famous red suit each year is World War II veteran and former homicide detective David Mckell, 83, the county's Santa for the past nine years.

The county executive – dubbed a Grinch by opponents – said that since 750 county employees were facing layoffs as a result of budget restraints the role of Santa should be voluntary.

Dozens of people have since come forward offering to pay for their beloved Santa out of their own pockets, with one good citizen pledging Mckell's fee plus gas money.

Santa and his machine gun photo-SHOOTS

AN ARIZONA gun club is celebrating Christmas in strange style this year by hosting "Santa and machine gun" photo-shoots.

Families are being invited to pose with Santa and his US$80,000 mini-gun (same kind the Terminator used in the movie sequel) at the Scottsdale Gun Club.

Photo subjects can even test-shoot the guns after they pose for photographs.

Britons opt for 'Secret Santa' to save money

SECRET Santa is always a hit with businesses throughout Thailand, but in the United Kingdom it's being used as a way for people to save money.

About a quarter of all Britons plan to keep costs down this Christmas by using Secret Santa.

The co-operative gift system is made up of group members who buy just one present for a member of the group.

There is usually a maximum amount that can be spent on a present, dubbed "tactical gifting" by consumer research groups.

Now cash-strapped Britons are using the system for family and friends, according to the Telegraph.

A survey of 2,000 adults in the UK also found that seven in ten people are making deals with loved ones to cap the amount they spend on gifts this year.

Remember to tune in next week for more of the Phuket Gazette's new Weird World News round-up.

Join the conversation and have your say on Thailand news published on The Thaiger.
Thaiger Talk is our new Thaiger Community where you can join the discussion on everything happening in Thailand right now.
Please note that articles are not posted to the forum instantly and can take up to 20 min before being visible. Click for more information and the Thaiger Talk Guidelines.