Family's home seized over unpaid 17,000 baht student loan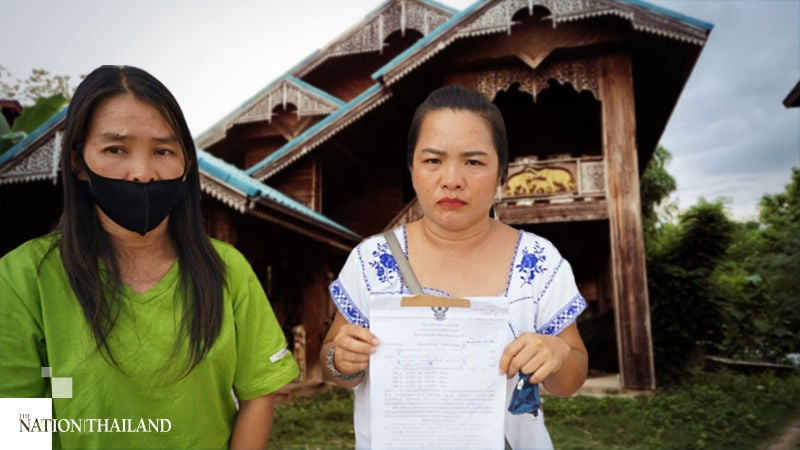 A family's home was seized for failing to pay back a 17,000 baht student debt. Not only were they kicked out of their home, but it was sold swiftly with little or no consultation with the family.
The Phrae home in Northern Thailand was seized over the unpaid student loans. The family was later notified in a letter by the Phrae Legal Execution Office that the home was sold in a public auction for 2 million baht. The family has since filed a complaint with the Damrong Dharma Centre (consumer complaints).
The home belonged to the father of the woman who owes student loans. It is unclear why the father would be penalised for his daughter's debt. A letter from authorities was sent to the family, but many members are illiterate. By the time the letter was sent to family member who was able to read, the home had been sold.
Her sister, Kornthip Wongtawan, told reporters that her sister took out a loan to study at the Phrae Agricultural College. She has since graduated. While she started making payments, she stopped at one point. She now plans on visiting the student loans office.
SOURCE: Nation Thailand
Keep in contact with The Thaiger by following our Facebook page.
Never miss out on future posts by following The Thaiger.
Mae Sot schools close after just 1 hour reopening when 5 students were found infected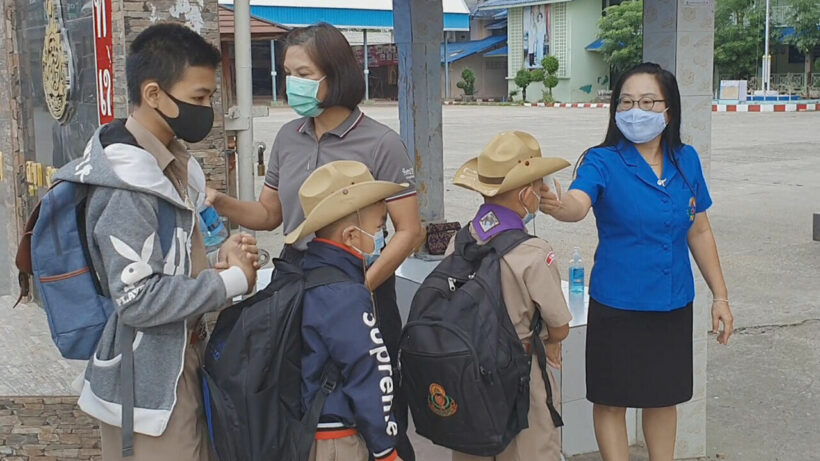 All 15 schools in Mae Sot district of Tak province have been ordered to close again just 1 hour after the first day of school reopenings in the province, as 5 children tested positive for Covid-19.
Mae Sot City Municipality Office issued an urgent order to close all schools in the district after a vendor tested positive for Covid-19. At least 25 people who had been in close contact with the vendor were also sent to the Mae Sot hospital. The test results showed that 5 children, related to the patients were also infected, leading to the closure of schools until further notice.
Today is the first day that all schools countrywide, except for those in Samut Sakhon province, are allowed to reopen after being closed since the beginning of January due to the second wave of C-19 cases. The permission to reopen was in line with Centre for Covid-19 Situation Administration announcement as the situation of viral outbreaks had improved.
As of today, Tak records 144 cases, with 49 patients under treatment and 2 deaths. The country has accumulated a total of 19,618 infections since January 2020. Another 836 infections were reported today from the past 24 hours, the majority more cases discovered from active tracing and testing in the Samut Sakhon province.

SOURCE: Nation Thailand | Sanook
Keep in contact with The Thaiger by following our Facebook page.
Never miss out on future posts by following The Thaiger.
Son lights himself on fire after asking mom for lottery money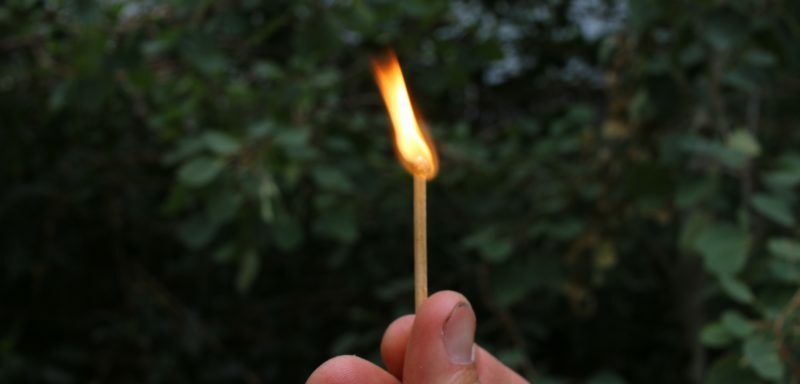 A woman's 32 year old son, in northern Thailand's Phrae Province, is in critical condition from lighting himself on fire after falsely believing that his mother had won the lottery and would not share her winnings with him.
Police at Denchai Police Station were alerted of a man who burned himself in Ban Mai Jua, Denchai District and notified a rescue team at Somdej Phra Yupparat Hospital. 60 year old Pen, the auntie of the man, who is only identified as Tossapon, says she was having breakfast when she heard an argument.
When she looked out the window, she saw Tossapon on fire and wrapped in a blanket. She says he ran to a water hose and put the fire out, but not before almost catching his house on fire. Officials arrived and found that several items in Tossapon's bedroom had been on fire, along with pieces of the blanket scattered throughout the house. They also found burnt pants and a pillow.
At the hospital, officials met 64 year old Sila, the mother of Tossapon, waiting for her son in front of the Emergency Room. Sila told police her son is a "psychiatric patient" because he used to use meth, or "yabba" in Thai. She says his addiction left him with long-term damages and says her son often falsely believes his mother won the lottery, to which she tells him she lost the lottery ticket.
Sila says she tells him it is not true, but this time Tossapon asked for proof and continued questioning her the next day. The mother says she described her love for her son, which upset him, leading him to wrap himself in a blanket and set himself on fire.
"Son, 99% of the love that I have for you has been changed to hate, the remaining 1% is technically loved because of the word 'son'."
SOURCE: Thai Residents
Keep in contact with The Thaiger by following our Facebook page.
Never miss out on future posts by following The Thaiger.
Chiang Mai night markets reopening tomorrow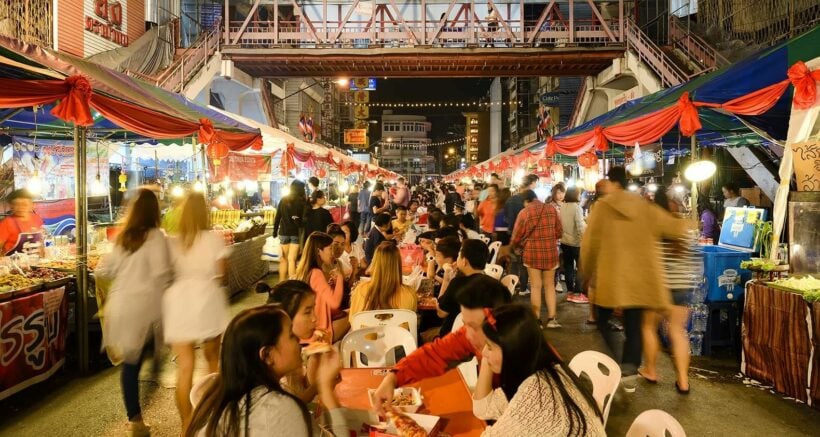 Night markets in Chiang Mai will be reopened tomorrow after the province went 6 consecutive days with no new Covid-19 cases.
According to Chiang Mai Governor, Charoenrit Sanguansat, the province and the provincial disease control committee agreed to ease up restrictions on social and business activities after the number of infections continually dropped and no new infections were reported during the past week.
As a result, flea markets, night markets, and walking streets across the province will be reopened tomorrow onwards.
However, the governor still reiterates that marketplaces and visitors must follow the disease control measures strictly.
Since the start of the second wave of Covid-19 in mid-December, Chiang Mai has tightened restrictions to prevent the virus spread in the province, with the order to close all markets and social activities for 14 days on January 6.
SOURCE: Nation Thailand
Keep in contact with The Thaiger by following our Facebook page.
Never miss out on future posts by following The Thaiger.