Thailand
Woman hit with 6.5 million baht parking fee in Thailand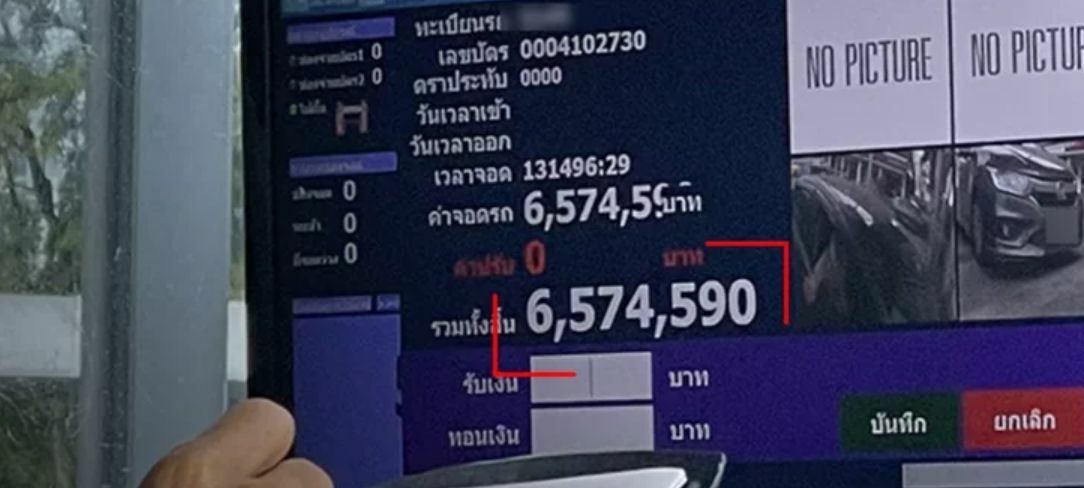 A Thai woman was hit with a 6.5 million baht ($US190,870) parking fee after leaving her car for just two hours at a shopping mall car park in Nonthaburi province, just north of Bangkok, in central Thailand.
CH3's programme "Nai Krasae" ("Trending") reported yesterday that an unidentified woman parked her car at a "well-known shopping mall." The name of the shopping mall was not named, which is no surprise in defamation-fearing Thailand.
The woman parked her car at 9am. When she returned at 11am, the car park payment machine showed a parking fee of 6,573,590 baht. Her car park stay costs more than her house is worth, she said.
The car park employees were just as confused as the woman and concluded there had been some kind of error with the machine.
In fact, the car park allows cars to park for up to four hours without paying anything, so she didn't end up having to pay a single baht.
The department store apologised to the woman, who said she wasn't bothered at all by the mishap.
One netizen, referring to the current Bangkok train station corruption scandal, commented…
"6 million baht for a car parking space? Is it from the same company making the 33 million baht sign?"
In July, an 88 year old man from Kamphaeng Phet province was hit with a 10,000 baht electricity bill.
The Metropolitan Electricity Authority (MEA) confirmed the bill was real. In June, the elderly man consumed 1,976 units of electricity whereas, in a regular month, he would use only 158 to 200 units.
MEA officials visited his house and said the expensive bill was probably due to a "power leak."
The electricity authority made grandpa pay the bill, but his family couldn't afford it, so they took out an "informal loan."
His daughter said the family was now in "big trouble" over the whole fiasco.
In May, a shopping mall in Chiang Mai suddenly went dark when the mall couldn't afford to pay the 20 million baht electricity bill it had racked up.