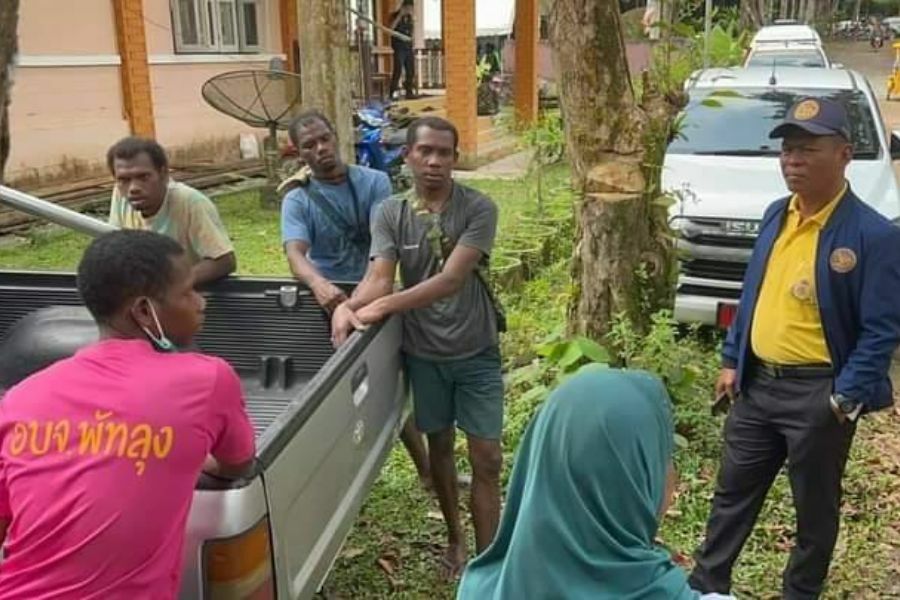 Authorities believe the two Maniq men who went missing a week ago died in a mountainous cave in the Kong Ra district in the southern province of Pattalung.
People from the Maniq ethnic group, also known as Sakai, asked local forest rangers and a rescue team to search for the two men, Tong and Waeng Rakkongra, who went missing a week ago. They said they went up a nearby mountain to look for forest products and food but did not return.
Family and community members' initial search unearthed nothing.
More than 200 officials and rescuers separated into nine teams and searched for the missing pair, yesterday, January 5. They scoured the mountain and forest in the lower areas before stumbling on some traces of their existence.
Officers found some hunting equipment in a cave on the mountain and the strong odour of what the search party suspected was decomposing bodies. The cave was suffocating and entry into it was very narrow and steep so the search party had to stop the mission and return with more equipment.
The Kong Ra's district chief, Somkuan Plong-on, reported to the media that the officers were pretty certain that the two Maniq men had already died. They would plan and prepare a method to enter the cave and bring their bodies out.
The Maniq, Mani, or Sakai are a Nigrito sub-ethnic group. They live in Thailand in small groups of about 20 to 30 members in the southern provinces, including Pattalung, Trang, Satun, and Yala.
Last year, a representative from a Maniq community in Satun filed a complaint to the Satun authorities that they were prevented by some officers to access a better quality of life and were about to lose their residence.
The representative explained that some Maniq families were forced to have difficult lives just to draw attention from tourists.
The search party resumed today.