Wealthy Thai woman boasts online about her welfare card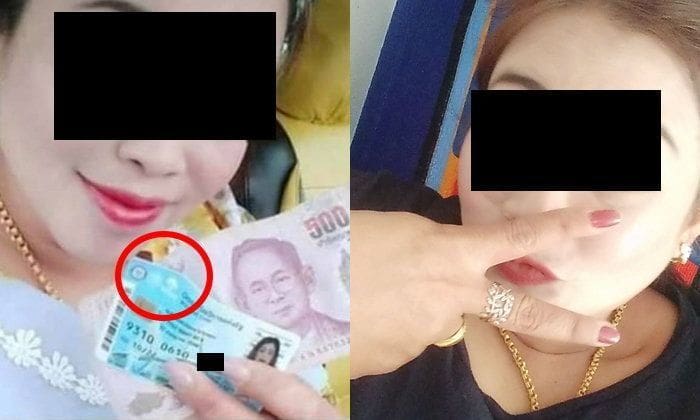 PHOTOS: Sanook
Thais have take to social media slamming an apparently woman boasting about using a Thai welfare card intended for the poor.
The woman was wearing a gold necklace and other expensive looking jewelry, was showing money to the camera and sitting in the driver's seat of a car. Netizens say she was ripping off the state and depriving the needy.
But some are also suggesting it might be a fake post with fake gold and a friend's car.
But Sanook has done some homework and confirmed that it is a real welfare card, although damaged,  and that the woman really does have plenty of money.
Her story appeared on an online forum, "We'll make you famous v.10".
SOURCE: Sanook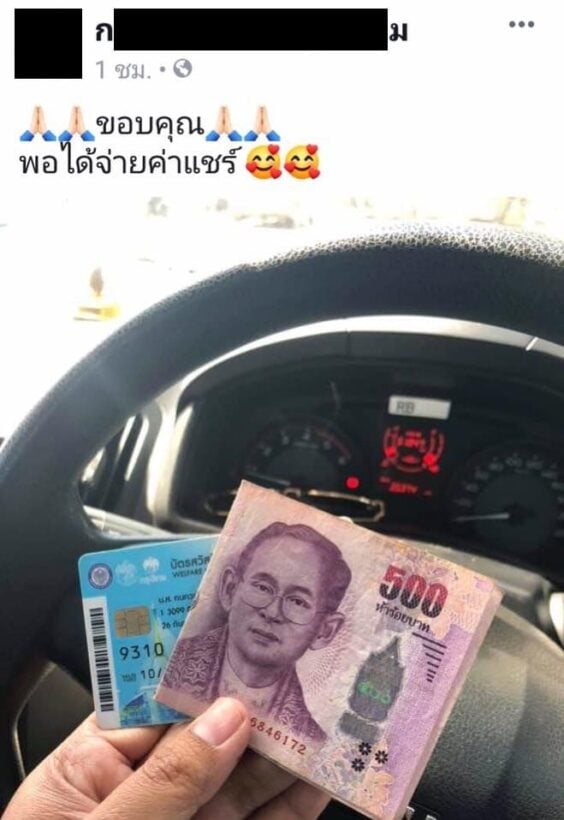 Read more headlines, reports & breaking news in Thailand. Or catch up on your Thailand news.
Infamous 'large' passenger dies in Koh Samui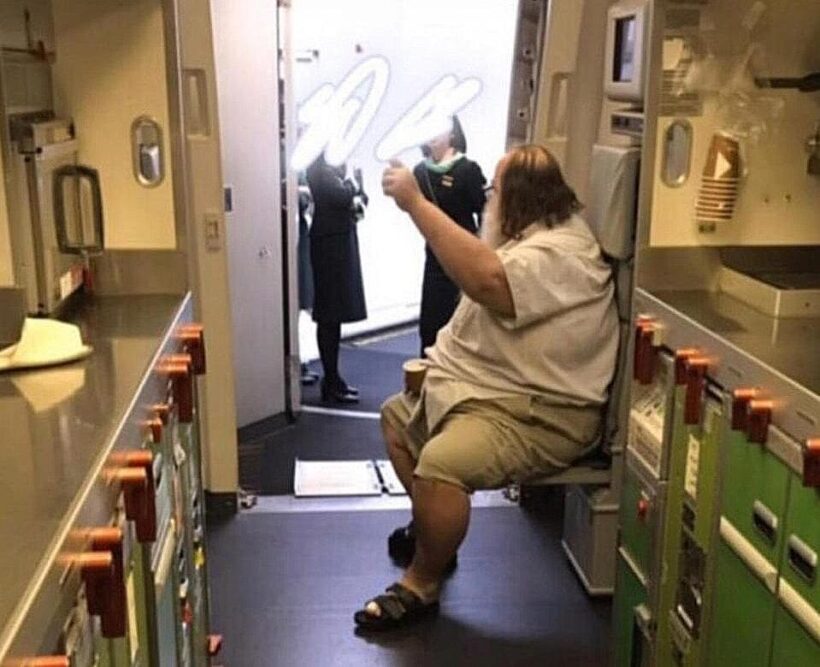 PHOTOS: The Sun
A 200 kilogram tourist, who forced flight crews to wipe his bum as he moaned with pleasure in January, has died on Koh Samui.
The American, who hasn't been named, died whilst staying on the Gulf island due to an undisclosed illness. But he has left an indelible memory in his wake.
At the same time, as the news emerged about his demise, EVA Air were putting plans in motion to ban the oversize traveller from flying with their airline ever again.
The man shocked readers is January when he was accused of forcing cabin crew to strip him in a cramped airline toilet (remember this guy weighed 200 kilograms) and wipe his bum while he "moaned with pleasure".
The incident occurred on an EVA Air long-haul flight from LA to Taiwan's Taoyuan Airport and was covered extensively on world media.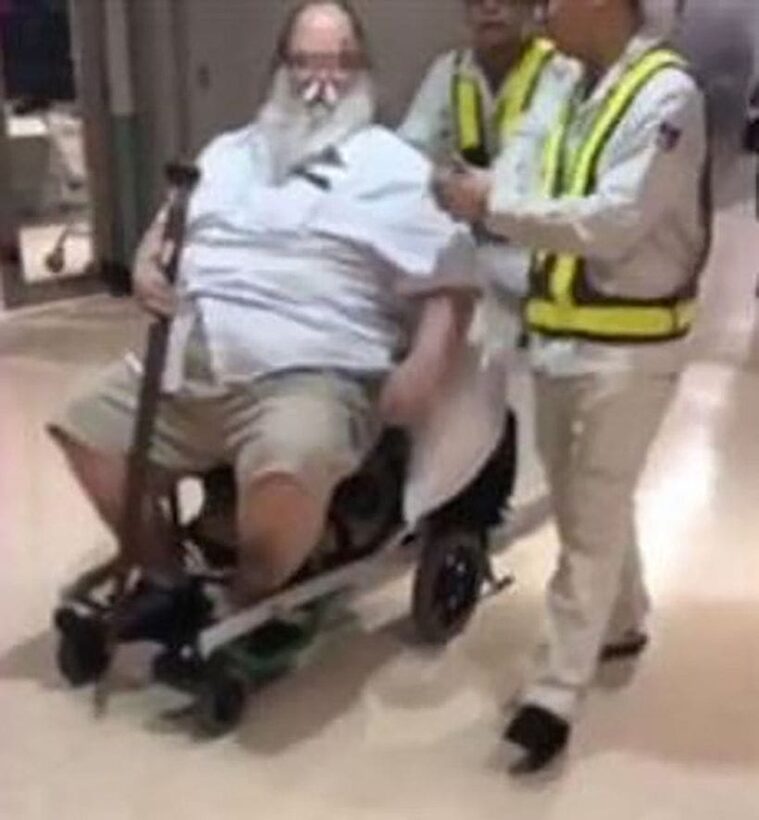 A flight attendant, who on the same flight, described how the passenger boarded the plane in a wheelchair and then insisted on having three adjoining seats in economy class due to his size. He then demanded to use the plane's business class lavatory, as he couldn't fit into the economy toilets.
But (put down your food if eating) while in the toilet, he demanded cabin crew strip him down so he could relieve himself, saying he had an arm injury that prevented him from doing it himself.
"I told him we couldn't help him, but he started yelling. He told me to go in there immediately and threatened to relieve himself on the floor. As the passenger's genitals were now exposed, one of my colleagues brought a blanket, which I used to cover his modesty."
"But he very angrily slapped my hand away, saying he didn't want it and only wanted me to remove his underwear so he could use the toilet."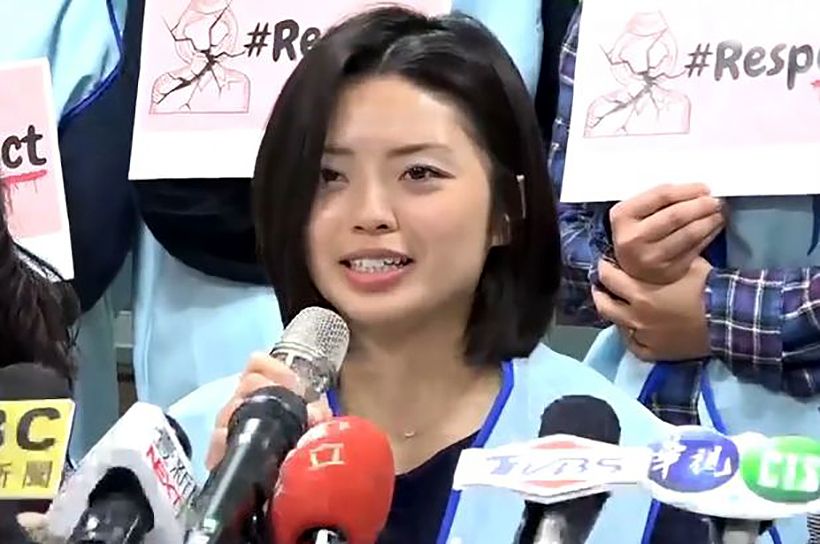 The flight attendant who 'assisted' the man should be awarded lots of medals and a lifetime supply of latex gloves
The passenger then asked crew to wipe his bum for him leading him to groan as the chief attendant fulfilled his request while wearing three pairs of latex gloves.
"He said: 'Oh, mmm, deeper, deeper,' and then accused my chief attendant of not properly cleaning his backside, requesting that she do it again," recalled the attendant, who was holding onto the passenger to keep him steady.
She said the attendant repeated the action three times before the man said, "You can pull my pants back up now."
The two female flight attendants involved, who both said they were traumatised by the incident in January, are both on extended paid leave.
The Sun.co.uk, reporting this story, says that "Party island Ko Samui – the second largest island in Thailand – is known for its prostitution and seedy nightlife."
Despite the source, the incident has been widely reported by 'respectable media' on January 20 this year, and the large man has indeed passed away on Koh Samui.
SOURCE: The Sun

'The Sun' confuses Koh Samui with Walking Street
Average hotel prices drop in Thailand in 2018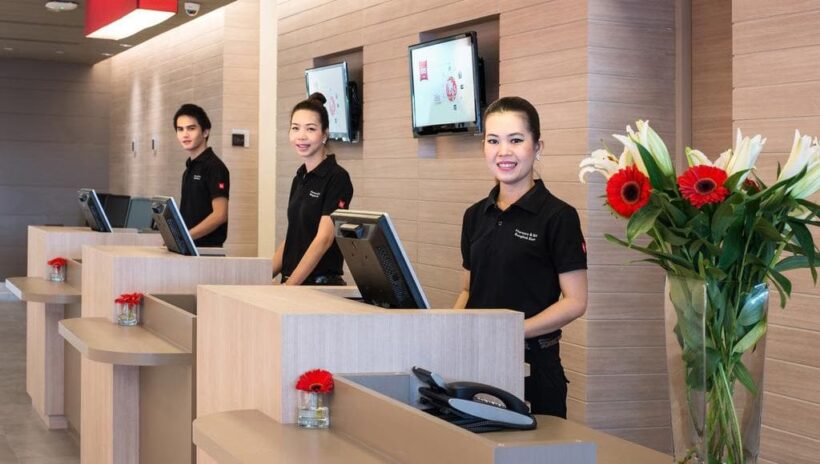 The latest Hotel Price Index (HPI) released by Hotels.com reveals no sign of a slowdown for the global travel industry. Prices are up for overnight accommodation by 3% globally in 2018 across every regional index, except for the Pacific region, including Thailand.
Hotel.com has 85 websites in 34 languages, and lists over 325,000 hotels in approximately 19,000 locations. Its inventory includes hotels and B&Bs, and some condos and other types of commercial lodging.
Travellers to and around Thailand paid an average price of 1,720 baht a night for their domestic accommodation last year, a 7% drop compared to 2017, and paid the same average price of 4,437 baht a night for international accommodation in both 2018 and 2017.
The growth in travel comes despite global uncertainties including Brexit, California wildfires, South African drought and Japanese earthquakes. Travellers also showed resilience and renewed confidence in destinations touched by unrest: Paris, Egypt, Turkey; regions experiencing currency fluctuation: South America; and areas affected by natural disaster: North America.
Despite the overall growth in global accommodation prices, average prices paid for domestic accommodation in Thailand have decreased, with average prices for international beds remaining stable.
SOURCE: The Nation | Hotel.com
Thailand is 'least miserable' country in the world again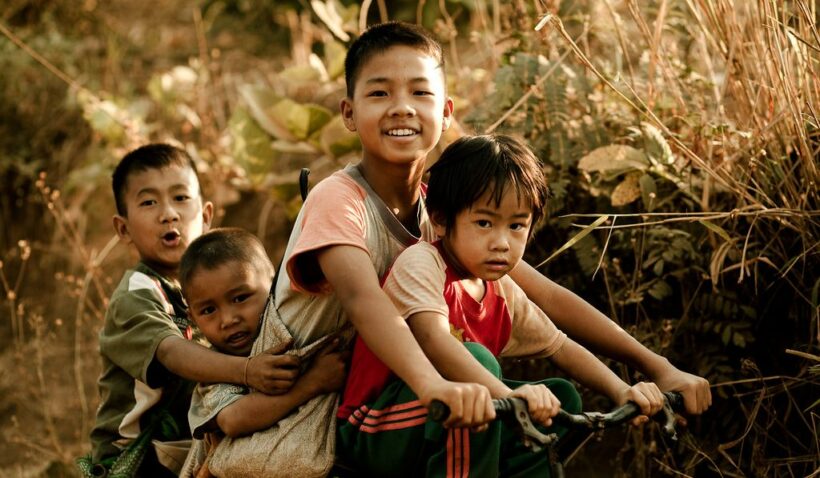 Thai PM Prayut Chan-o-cha says he's delighted over Thailand's rating as the "least miserable" economy in the latest Bloomberg Misery Index. The annual Misery Index is calculated as the sum of a country's inflation and unemployment rates.  The index compares the average of economists' forecasts for each country.
The US moved six places to 13th least miserable and the UK improved four spots to 16th least.
Thailand scored 2.1 in the 2019 Index, which was the same score it received last year, making it the "least miserable" country out of 62 economies as rated by Bloomberg. Switzerland improved to second least miserable. Venezuela was rated the "most miserable economy" with inflation projected at about six million percent this year.
But Bloomberg says that Thailand is often rated least miserable due, in large part, to its rather unorthodox way of counting employment as well as their low fertility rate and aging population.
The Bank of Thailand lists Thailand's unemployment rate at 0.9 percent and inflation at 1.1 for last year.