Top 10 conditions where medical cannabis was prescribed in 2018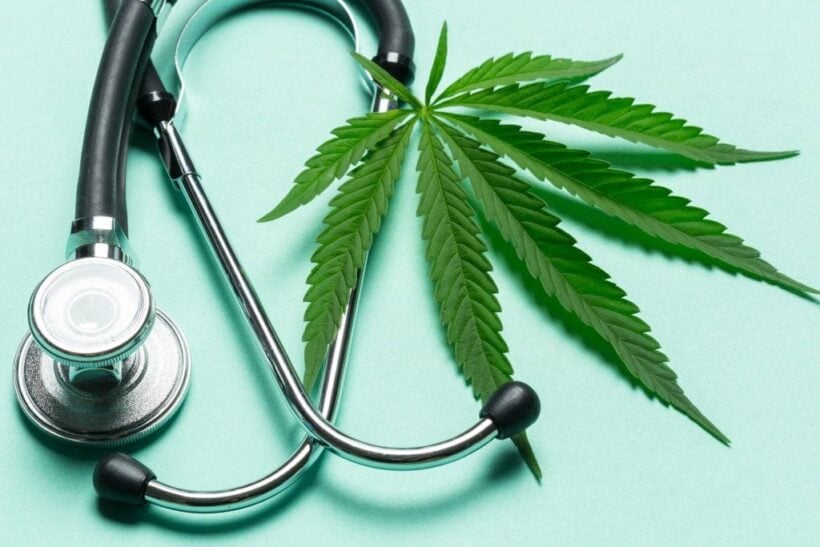 Thailand has legalised Medical Cannabis for prescribed medical use only.
The penalty for recreational use of cannabis in Thailand remains a serious matter, where those found in possession of 10 kilograms of herb or less could expect to do up to five years in prison. Anything more and you're facing life in prison. No information is currently available on the process of obtaining Medical Marijuana and details will follow this year.
Here's our list of the 10 most common conditions Medical Cannabis was has been prescribed for during 2018, outside of Thailand…
Multiple Sclerosis
Multiple Sclerosis is a disease that affects the brain and spinal cord. Symptoms vary both in type and severity, but typically include pain, spasms, balance issues, tingling, vision problems and more. Cannabis based medicinal extracts can significantly reduce the spasticity and pain associated with Multiple Sclerosis while having few adverse effects on patients.
Spinal Cord Injury
Caused by trauma to the spine, spinal cord injuries are known to affect motor skills and can potentially lead to a total loss of function in some parts of the body. Research suggests cannabis can help patients treat the pain and muscle spasms that are often symptomatic of a spinal cord injury. Cannabis medicinal extracts can improve neurogenic symptoms unresponsive to standard treatments.
Spinal Cord Disease
Multiple Sclerosis, Spina Bifida, Syringomyelia and Spinal Stenosis can all be considered examples of spinal cord disease. Patients living with a spinal cord disease may find therapeutic value in using cannabis based medicine, thanks to cannabis' ability to alleviate spasticity and pain – two of the most common symptoms associated with spinal cord disease.
Cancer
While cannabis cannot cure cancer, it can drastically reduce the severity of symptoms and improve quality of life for patients. THC and CBD (two of the key active components found in cannabis) can stimulate appetite, which may help with the weight loss, anorexia and cachexia that many cancer patients experience. In addition, cannabis is very effective at combating the nausea caused by conventional cancer treatments such as chemotherapy.
HIV/AIDS
Modern therapy allows those with HIV/AIDS to live a long and mostly healthy life, the side effects of the treatment can be challenging to deal with. This is where medicinal cannabis comes in. A number of studies show that medical cannabis can improve many HIV/AIDS-related symptoms, including anorexia, weight loss and severe nausea.
Arthritis
There are more than 100 different types of arthritis, with some of the more common types including osteoarthritis, rheumatoid arthritis, and psoriatic arthritis. Symptoms typically include swelling and redness around the joint, reduced range of motion, stiffness, weakness and severe, ongoing pain. It's the latter symptom that cannabis is most effective at treating.
Epilepsy
The disorder is characterised by seizures, which range from relatively mild (a moment of impaired concentration) to extreme (total loss of consciousness and awareness). Cannabis based medicines – and CBD-dominant products in particular – have proven to be very effective at reducing the frequency and severity of epilepsy seizures. With that said, medical cannabis should only be used in treatment resistant cases of seizures.
Inflammatory Bowel Disease
Describes disorders that result in inflammation of the digestive tract, including Ulcerative Colitis and Crohn's Disease. Research has found that IBD patients experienced a variety of health benefits from using cannabis. Factors such as physical pain, social functioning, general health perception, ability to work and depression all saw notable improvement.
End of Life Care
Studies have shown that medicinal cannabis may also be an effective treatment option in palliative care, which could be vital in the years ahead as many nations come to terms with aging populations. Research published in Current Oncology found that medical cannabis could "provide further relief from distressing symptoms and spiritual suffering", while improving patients' overall quality of life.
Insomnia
THC- and CBD-dominant cannabis based medicines offer effective therapy for a range of sleep disorders, including insomnia. Cannabis is thought to reduce sleep latency, induce drowsiness and improve quality of sleep.
This year we'll see how the medical cannabis industry might develop in Thailand and how patients could be able to obtain prescriptions for the above mentioned conditions or any others which could benefit from this form of treatment, but expect a slow and long journey, as was the case in North America.
It's worth noting that it may take several months before licensed physicians are ready to prescribe medicinal marijuana products.


Are you considering a medical procedure abroad? With Thaiger Medical you can research hospitals and doctors, choose a destination in Thailand or abroad, and book an appointment today.

Read more headlines, reports & breaking news in Thailand. Or catch up on your Thailand news.

Find more Thailand top 10s and top 10s in Thailand on The Thaiger.
Mummy makeovers rising trend in medical tourism market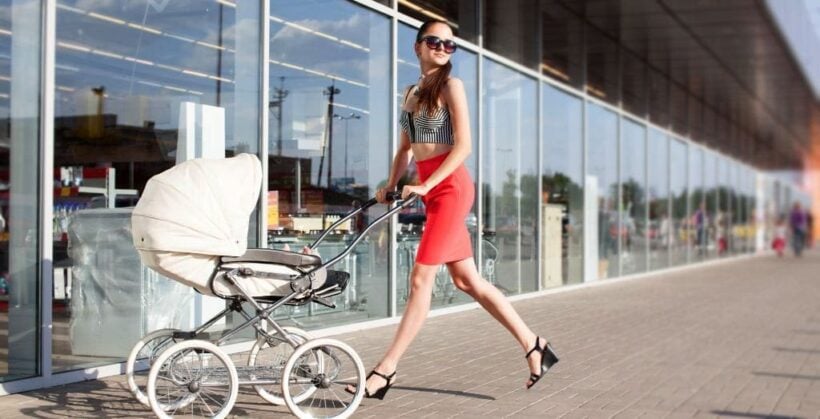 Mummy makeovers in Thailand? You may not have heard about this phenomenon but it's a real thing in the medical tourism market.
Thanks to Thailand's burgeoning medical tourism sector, more and more women are going under the knife to regain their pre-pregnancy stomach. Opting for lavish trips to South East Asia, female patients are travelling to Thailand for numerous treatments as part of this 'mummy makeover'.
From tummy tucks and breast augmentation to liposuction, new mums will not stop at anything to achieve the ultimate look. Darren Lyons from MyMediTravel explains…
"Due to sagging and drooping post-pregnancy, many ladies are searching for top-quality surgeons alongside first-rate medical care in an exotic destination."
"Thailand ticks all the medical tourism boxes with patients spending in excess of $10,000 on numerous procedures as part of this emerging mummy makeover craze. As a result, it gives women greater confidence and the ability to obtain their previous figure."
There are various reasons why mummy makeovers in Thailand are proving popular. If exercise and diet have worked fighting the flab, excess skin can then be a major issue especially around the abdomen and breast area.
Together with stretch marks, pregnancy as well as labor can have a profound effect on a woman's shape. Whether it's a natural or Caesarean birth, many choose to undergo extensive procedures to obtain their pre-baby appearance. 
Delving a little deeper reveals interesting information about what mummy's actually want. Mum's certainly the word as surgeons claim women mainly opt for breast lifts with implants or just a simple breast lift to regain their former look before giving birth.
Tummy tucks (abdominoplasty), labiaplasty, buttock reshaping, varicose vein removal and transferal of fat from the abdomen to the face already feature on a growing list of mummy makeover demands. Mum's are even requesting skin and laser peels to restore their previous complexion which is usually lost via hormonal changes during pregnancy.
But, before any procedure is undertaken, patients are normally advised to wait six months after giving birth.
One of the main reasons is that abdominal tissues are far too relaxed immediately after birth to achieve any long-lasting results. Mum's are advised to wait for this specific time period so that tissues can return to as normal condition as possible, leading to better results. 
As with every invasive treatment, mummy makeovers carry certain issues such as being emotionally drained, whilst others may experience bruising and scarring. In addition, the removal of excess skin may lead to surgeons requiring to create a new belly button altogether.
Nevertheless, this has not stopped sharp interest from overseas patients. In fact, there has been growing demand among Australasian companies for mummy makeovers with more than a 120% increase in demand.
Mummy makeovers are here to stay and has not dampened the spirits of post-baby mums with cost-effective treatments, high standards of medical care and luxury facilities taking precedence. Despite A-list celebs flaunting their post-pregnancy figures, this yearning for the ideal pre-pregnancy body is a worthwhile makeover that many women are willing to pay for.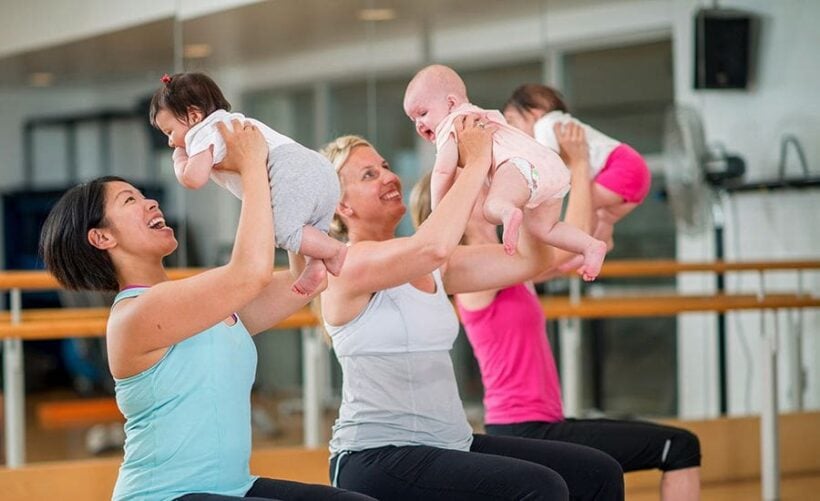 Siam Songkran Festival lights up this year's Songkran in Bangkok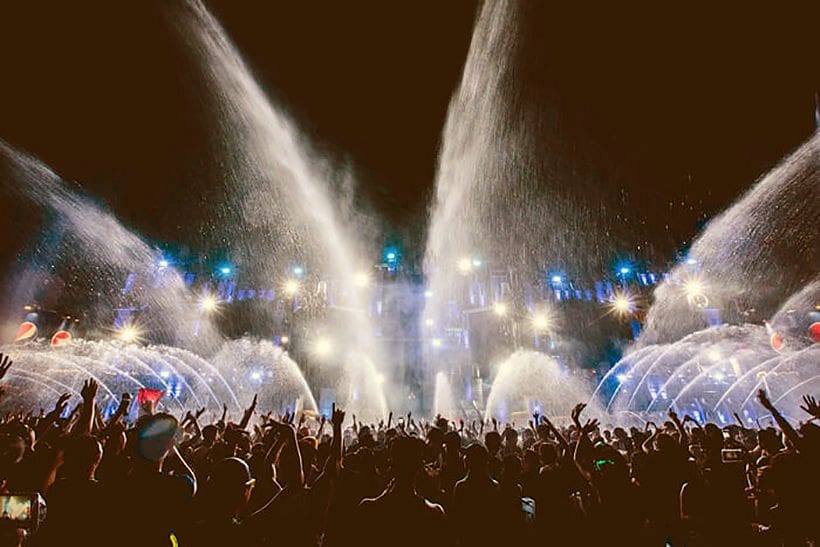 Sick of running around Bangkok with your 200 baht Tesco water pistol? Combine the annual water festival with a world class music festival instead.
Welcome to Siam Songkran, Thailand's newest four-day Songkran festival set to be held April 12 – 15 at Bangkok's largest city centre entertainment zone, SHOW DC Arena.
A time of tradition, Songkran is also a time of fun with family and friends, and Siam Songkran is set to blend Thai and Western cultures with a packed music and entertainment program and the largest water fight in Bangkok.
Held over four days with four outdoor zones and two huge stages showcasing live music from the biggest acts in Thailand and around Asia. Headliners include Yellow Claw, Afrojack, Coone and Crisis Era, while many others will perform such as Dolf, Zatox, Darren Styles and more.
#SIAMSongkran tickets can be purchased online at www.siamsongkran.com and range from 1,500 baht for a single day pass, to 6,400 baht for a VIP 4 Day Pass. For those looking for the ultimate festival experience, special VVIP Packages are available from 100,000 baht (for 6 pax) to 385,000 baht – the first festival pack with a pool suite.
Powered by SHOW DC, Clubbing Asia, One and Zaap, Siam Songkran will take place April 12 – 15 at SHOW DC.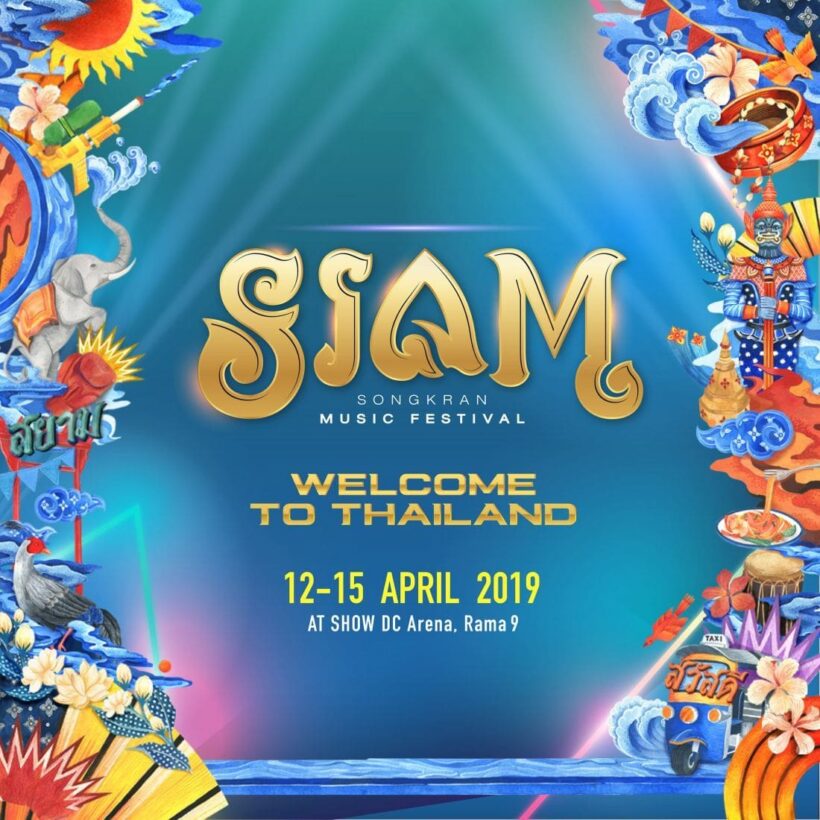 Link for further details HERE.
Six per cent of Thai university students have attempted suicide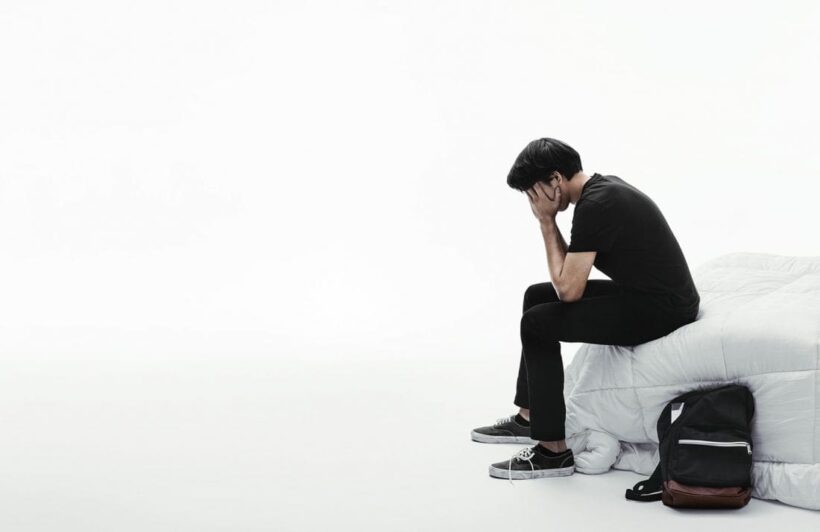 Recent research reveals a disturbing finding that over 6 per cent of university students have attempted suicide.
The study findings have been highlighted after several students killed themselves in recent weeks.
"From research on university students' depression during the past three to four years, it can be concluded that 6.4 per cent of students turned suicidal and tried to take their own life," said Asst Professor Dr Piyawan Visessuvanapoom, lecturer at the Chulalongkorn University's Faculty of Education.
The studies were both in Thailand and overseas, she added.
According to the research, most student suicide attempts were in dormitories or homes.
The common triggers for the actions were quarrels with someone very close, learning problems and relationship issues.
"Health problems, anxiety, stress and poor ties with parents and friends contribute to depression," Piyawan said.
"Given that half of university students' lives were about studies, lecturers could play a role in preventing a descent into depression."
"Lecturers should understand that students are diverse. When a group of students cannot do something, try to understand them and see how you can help."
Asst Professor Dr Nattasuda Taephant, who heads the Centre for Psychological Wellness, explained that everyone becomes sad from time to time.
"But if sadness is prolonged, a person may sink into depression."
Nattasuda said academic results that were below expectations, plus money problems, soured romantic ties or friendships, or the sudden loss of something important could upset students' lives and drive them into depression.
"The depressed tend to view the world and their situation negatively. Their past experiences affect their interpretation of what they are facing," she said.
She said those with depression tended to keep themselves away from others, lose interest in their studies and become suicidal.
"What the depressed want most is someone who agrees to listen and think for them. Lecturers, friends and family members can improve their emotional wellbeing," she said.
She said parents in particular should avoid any suggestion that they do not accept their children's mistakes.
In serious cases, he recommended that the depressed seek counselling from experts.
If you or anyone you know is in emotional distress, please contact the Samaritans of Thailand 24-hour hotline: 02 713 6791 (English), 02 713 6793 (Thai) or the Thai Mental Health Hotline at 1323 (Thai).
SOURCE: The Nation